ClimbZone is an indoor climbing experience that utilizes an auto-belaying system. It is located in Laurel, Maryland, which is between Baltimore and Washington, D.C. Their address is 13200 Mid Atlantic Boulevard, Suite 130, Laurel, Maryland.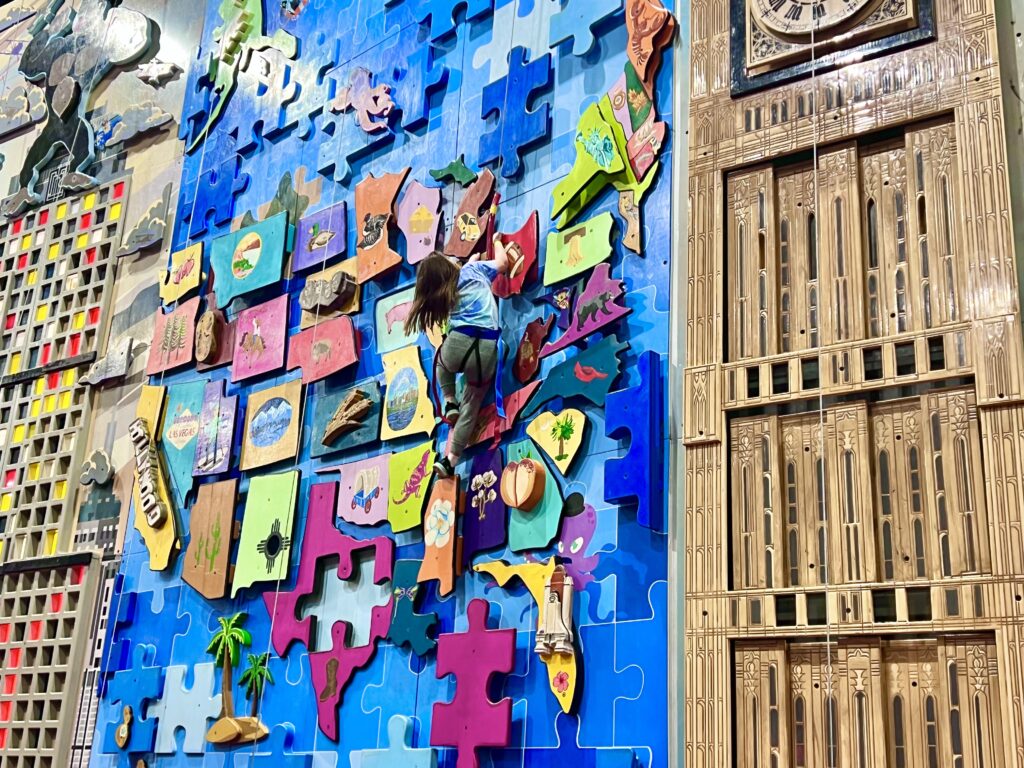 ClimbZone utilizes this auto-belaying system to make it easy to use a harness and clip onto a wall.
Kids as young as two years old, and even adults, can participate in climbing, as long as they are within the minimum and maximum weight.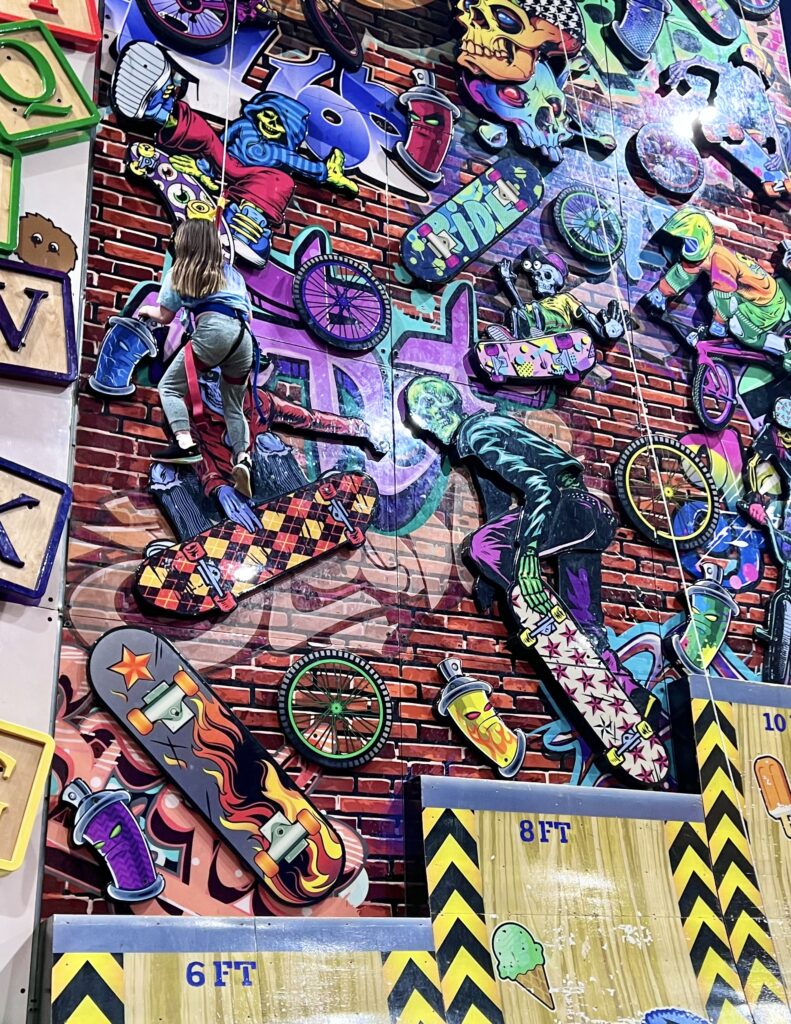 The climbers wear a harness and are clipped onto a pulley system on the wall.  When they want to come down, they push off the wall and are slowly lowered down to the floor.
ClimbZone is located in a new industrial park in Laurel; it was pretty very easy to find. Follow the signs and take the second driveway when you see the building.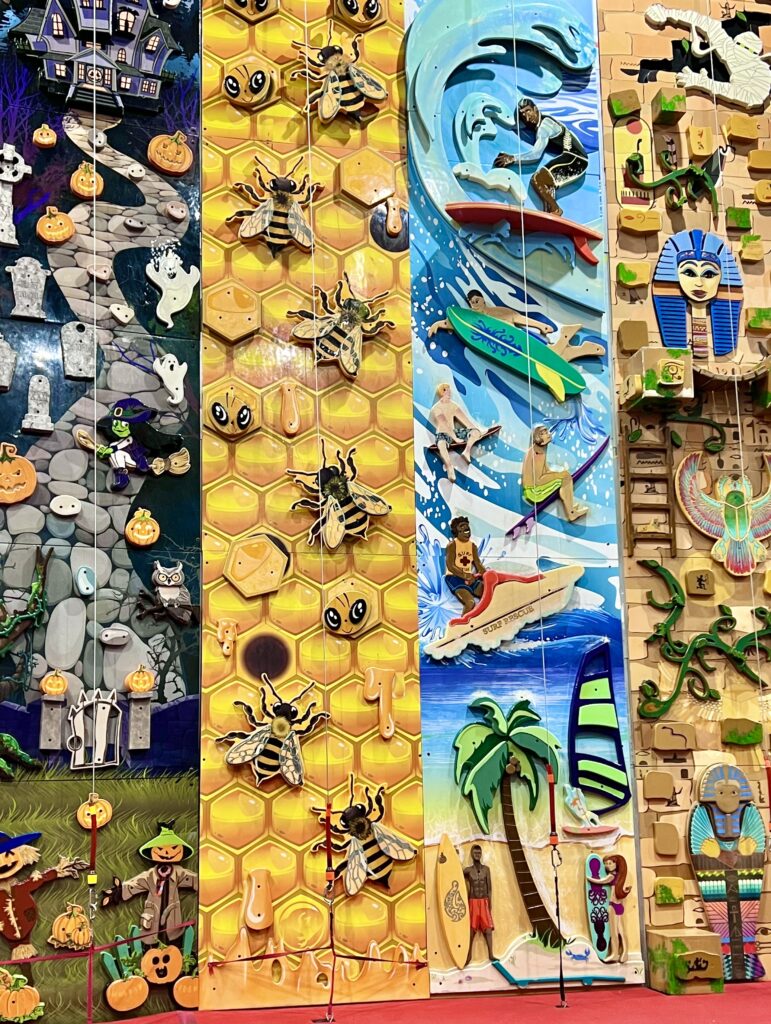 Like many places, reserve your climbing time online to ensure space is available when you arrive. They do take walk-ins, but making a reservation is a good idea. There's also a waiver that needs to be signed. It can be completed when you arrive or ahead of time online.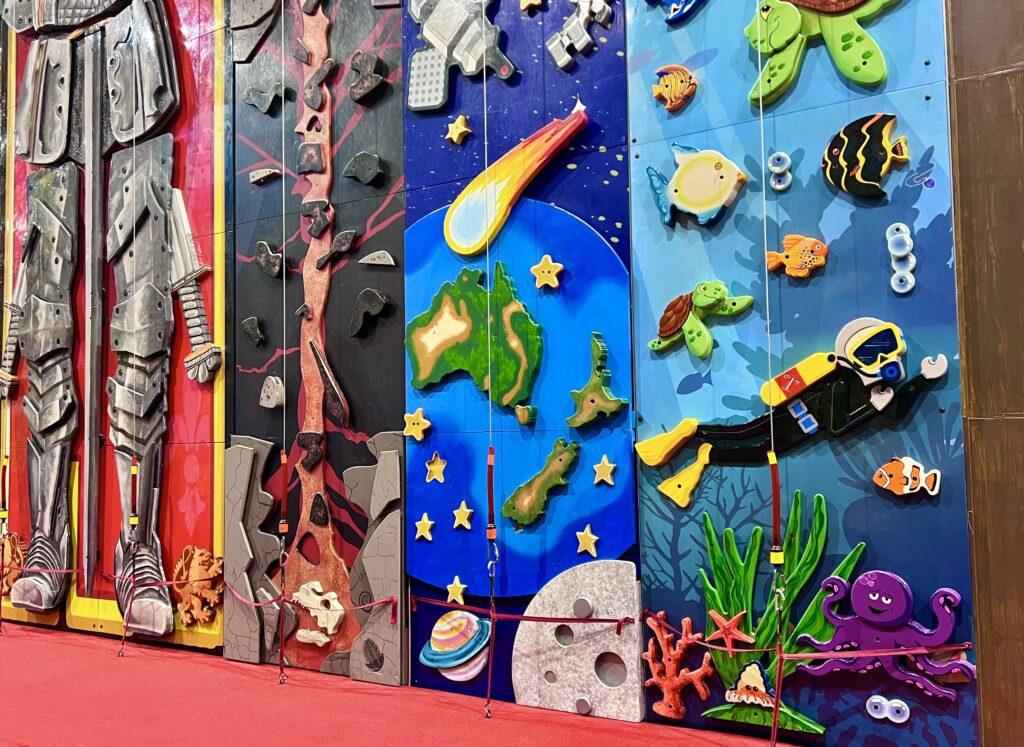 There is also plenty of parking in front of the building. When you first arrive, there is a practice wall where an employee will show you how to properly clip your children onto the wall, and they will put on the harness for you.  
The colors on the clips indicate the difficulty level: Blue is easy and red is the most difficult.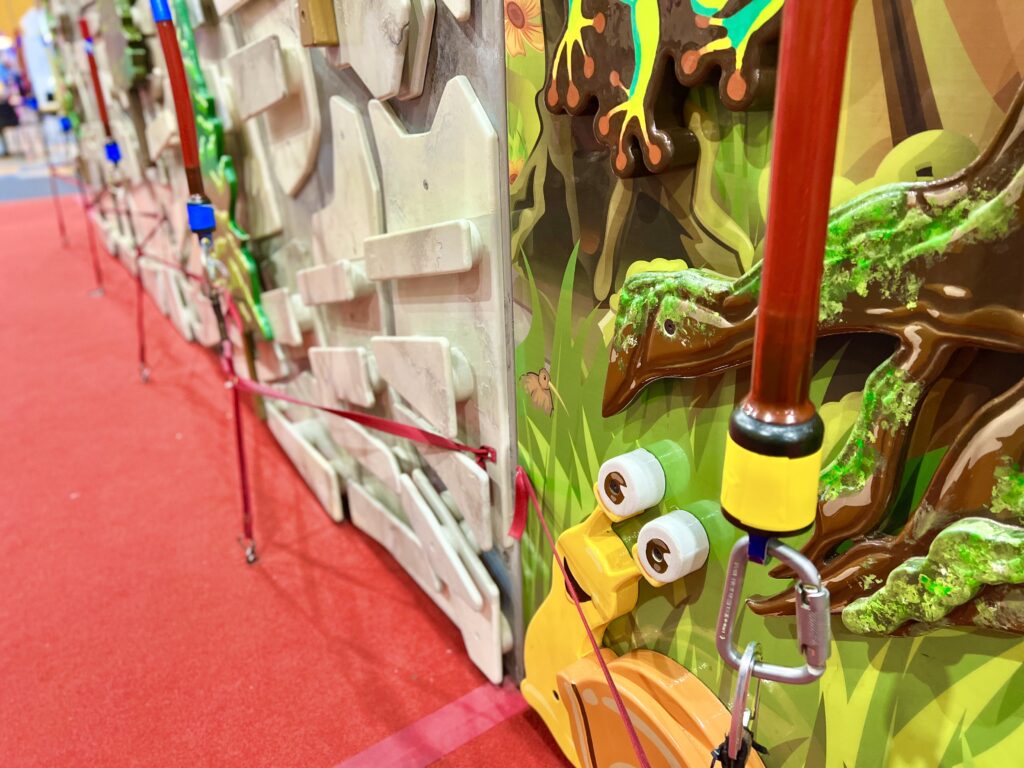 These are just a few of the themes of the walls:  Mount Rushmore, United States, Tetris, soccer, haunted house, tornado, skatepark, etc. In addition to the climbing walls, there is an arcade area.
ClimbZone also hosts birthday parties.
Tips for Visiting ClimbZone
1.  Wear comfortable clothes and shoes for climbing.
2.  Fill out a waiver online before you arrive to save time.
3.  Reservations are accepted and may be needed during the weekend or other busy times.
Looking for more fun places near Baltimore and D.C.?
There are many awesome playgrounds in this area. Check out this list of fun playgrounds near D.C., and this list of playgrounds in Maryland.