So, your kids are old enough that you've decided to conquer an amusement park in PA.  Now, the question is which one in Pennsylvania would be the most fun for your family?  
Maybe you have teenagers and toddlers, or a parent who wants thrill rides while your four-year-old putters around on a miniature choo choo train.  On the other hand, maybe you want shade and water to keep you cool.  Here's my take on some general guidelines on some of the parks in Pennsylvania.
DelGrossos – New water park with a dry rides side
A smaller park that is low-key, DelGrossos' built an addition to their water park a few years ago that is top-notch.  The new lazy river has lots of interactive elements, and the wave pool has some of the biggest waves around.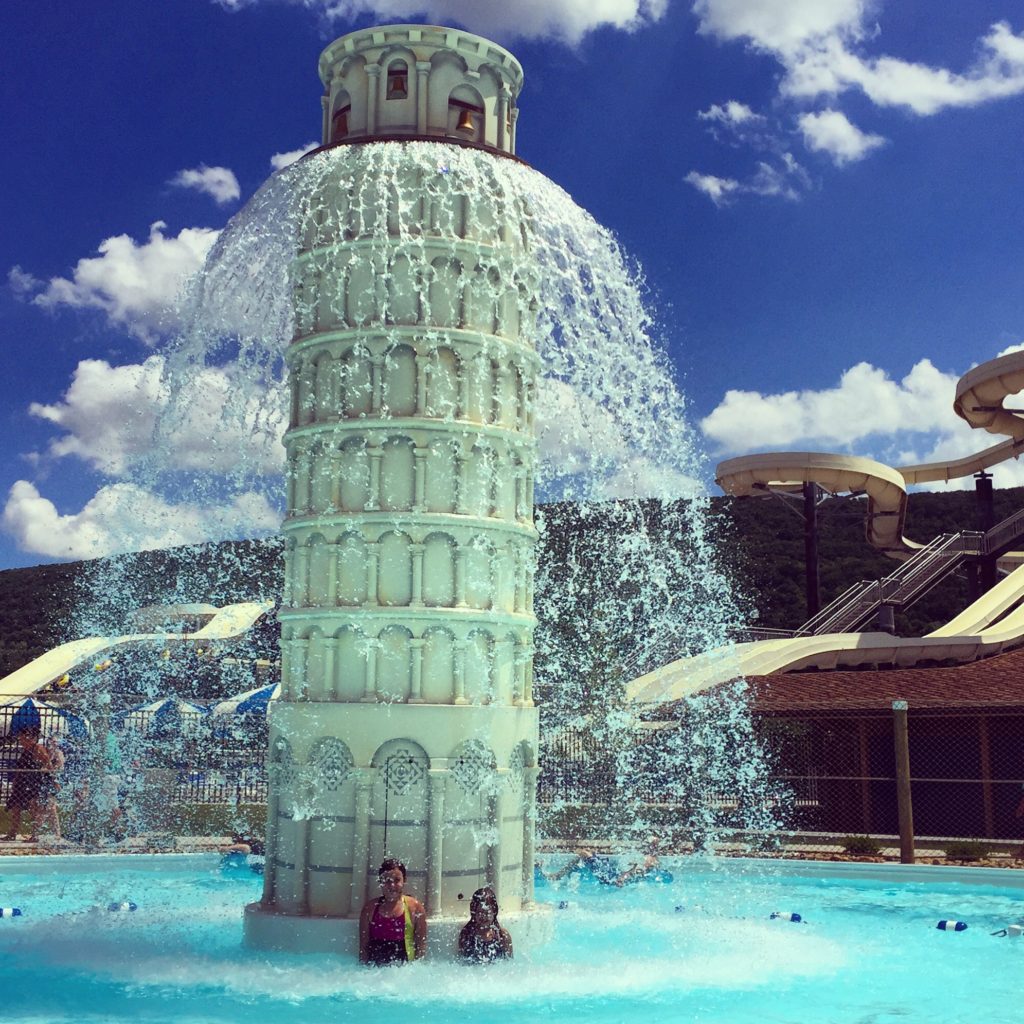 After cooling off on their water slides, take the bridge across the street to the dry rides.  There's a kiddie area with enough rides to keep the little ones happy, and a few rides for the older kids.  The only coaster is a spinning mouse, but DelGrossos is a fun, easily manageable amusement park trip with something for the whole family.
Kennywood – Historic fun for the whole family
Think unique rides.  This park has a lot of history, and it shows in their ride line-up.  There is a kiddie section, which includes a ton of small rides mostly for kids 36 inches and taller.  Beside that is a large picnic grove of tables, and food can be brought in (one of the few parks that openly allow this).  There are large coasters, historic coasters (Jack Rabbit and Racer), and unique rides such as The Kangaroo, a flying coaster which is one of a kind.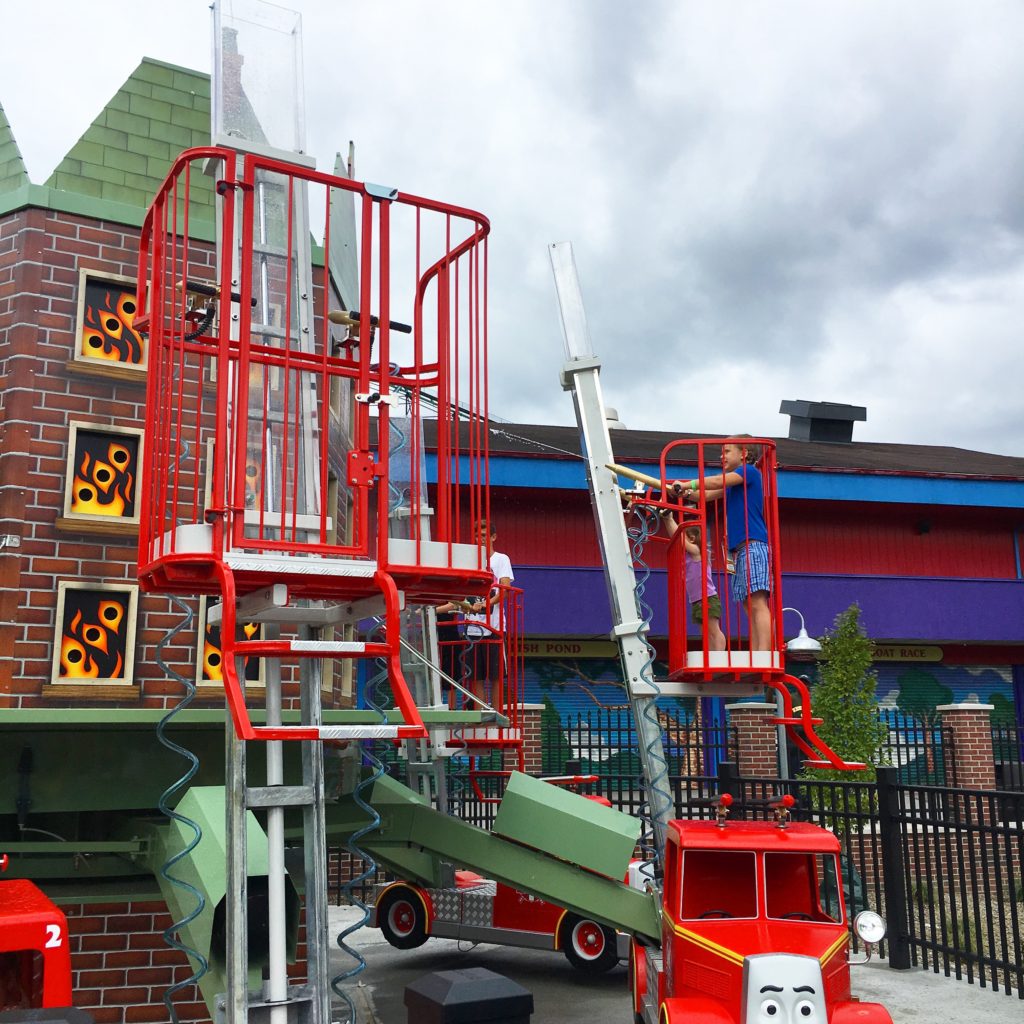 This park has something for every age group in the family, and the food (Potato Patch fries), are worth a taste.  Kennywood recently opened a new section of the park for kids, Thomas Town. This summer, a record-breaking new roller coaster joins their historic line-up.
Idlewild & SoakZone – Children's park with Daniel Tiger
Idlewild is a young children's amusement park with a few small roller coasters. This park has a lot to offer. There is a section devoted to the water park which has a good amount of large slides, a play structure with smaller slides, and a wave pool.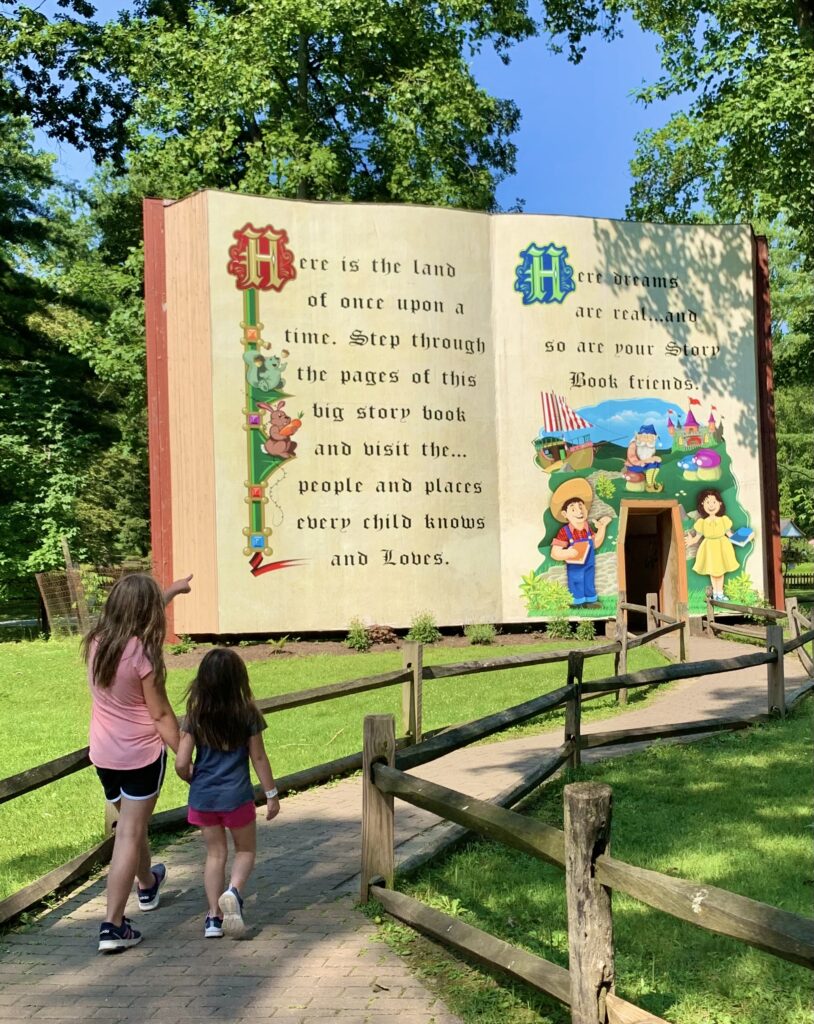 The main park includes a children's section, surrounding a lake, which is quite beautiful.  There is also Daniel Tiger's neighborhood, to satisfy the kids who are big fans.  The main section of the park has larger rides, such as a spider, paratroopers, wild mouse, bumper cars, etc.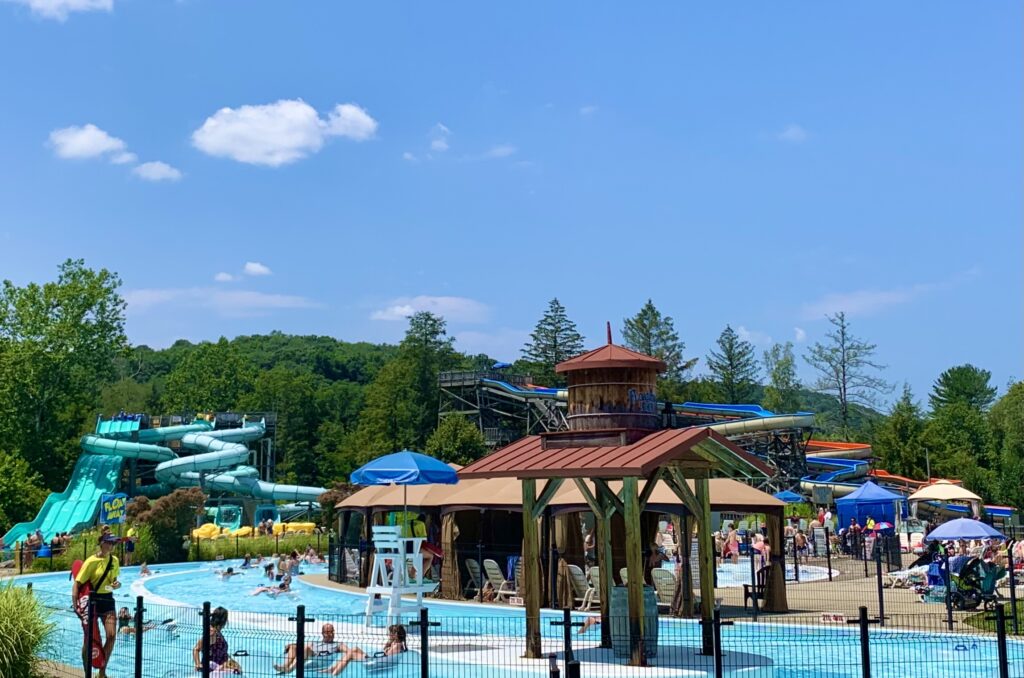 There is also a Story Book section which is not devoted to rides, but fairy tales and characters.  This park is great for the smaller kid crowd, but does have some larger rides that will keep 'tweens happy.
Hersheypark – Thrills, thrills, and more thrills
One of the great amusement parks in PA for the adventurous child or if there is a mix of ages in your group.  The thrill rides are located near kiddie rides. This makes it easy to switch off as adults or older children ride the coasters while the little ones stick to the pony carts and monster trucks.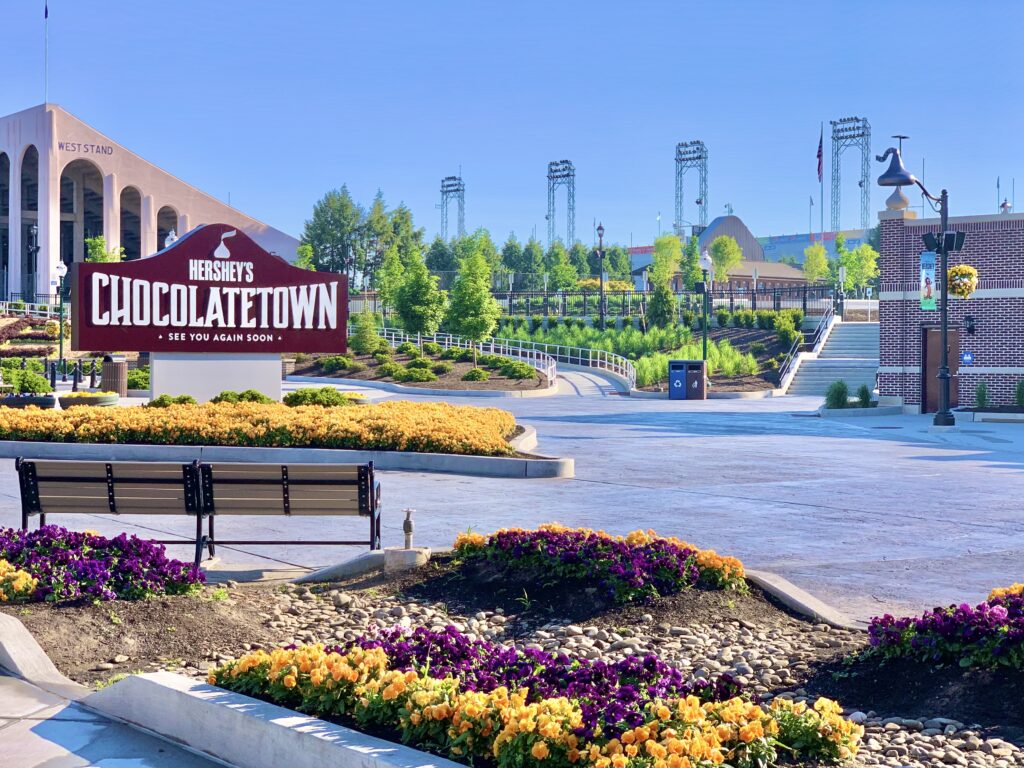 There are many large coasters to choose from, including some smaller ones for younger crowd to start getting their feet wet with thrill rides.  One of the few amusement parks in PA to have a coaster with a 42″ child height requirement to go upside down (SooperDooperLooper).
For hot days, the water park is large and varied with lots of different size slides and speeds. There are several water areas for kids including a smaller, shallower version of the wave pool. Enjoy a trip to Chocolate World and some ice cream after a long day at the park.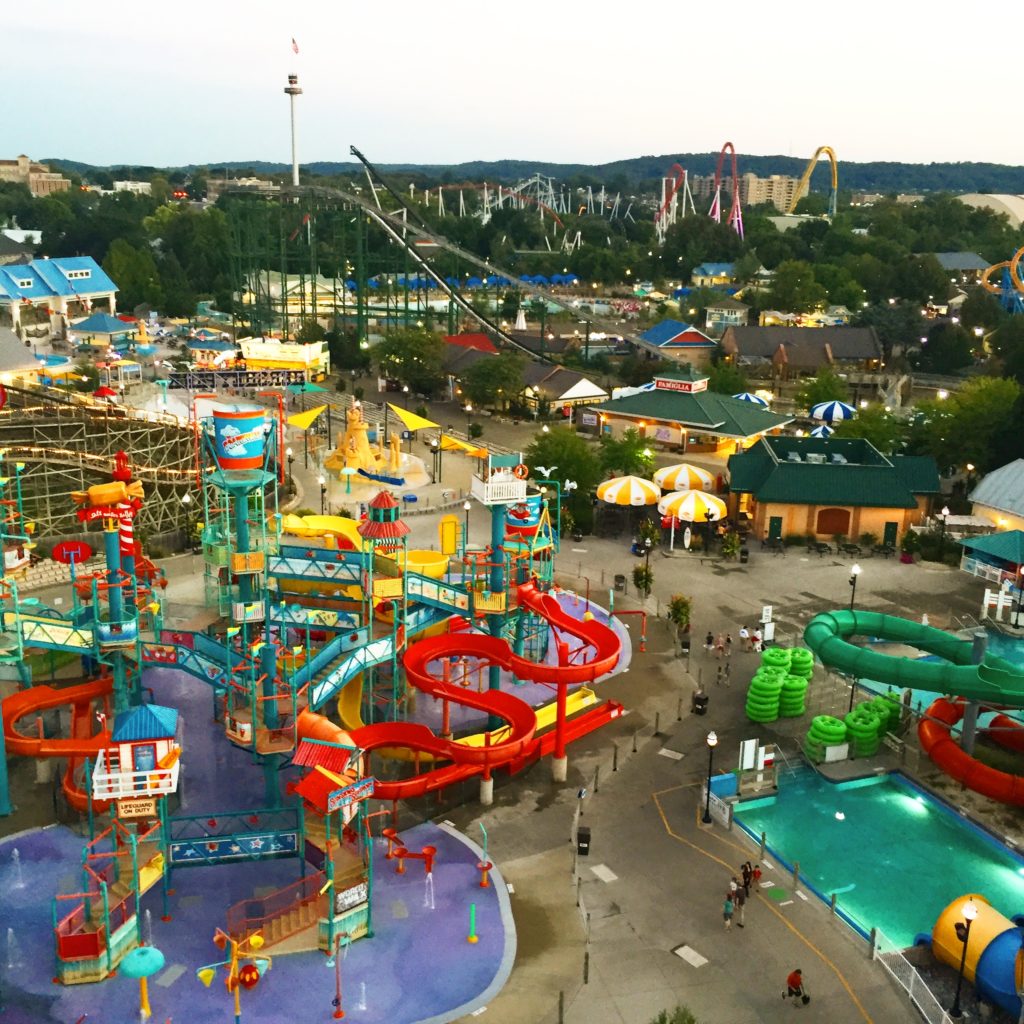 Knoebels – Fun for all generations
From grandma to tiny toddler, there is something for everyone at Knoebels amusement park in PA. They offer free admission, free parking, and pay as you go rides. You can also purchase ride all day wristbands (available on most weekdays).  Perfect for the grandparent who doesn't want to ride. It's also nice for the toddler who is just starting to be brave enough to ride.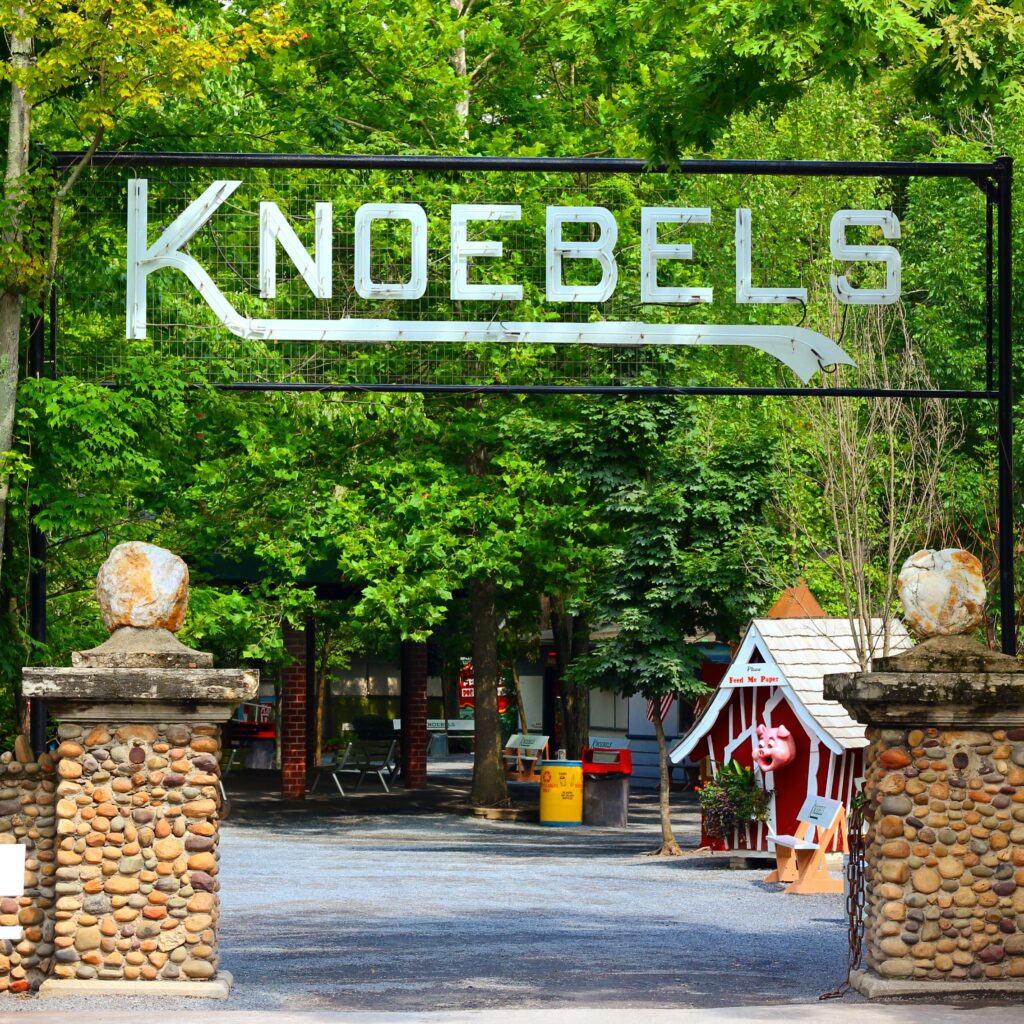 The park is mostly shaded, which helps during the hottest parts of the summer.  For those in your family who are looking for thrill rides, there are three major wooden coasters and a new steel coaster.  For the kids, there is a large area devoted to kiddie rides.  To top it off, the food is delicious and varied – not your typical amusement park fare.  Try a tiger tail or alligator bites.  You can't go wrong when ordering food at Knoebels.  Last but not least, their Carousel is the best around.  Even adults like to get an outside horse to grab the brass ring.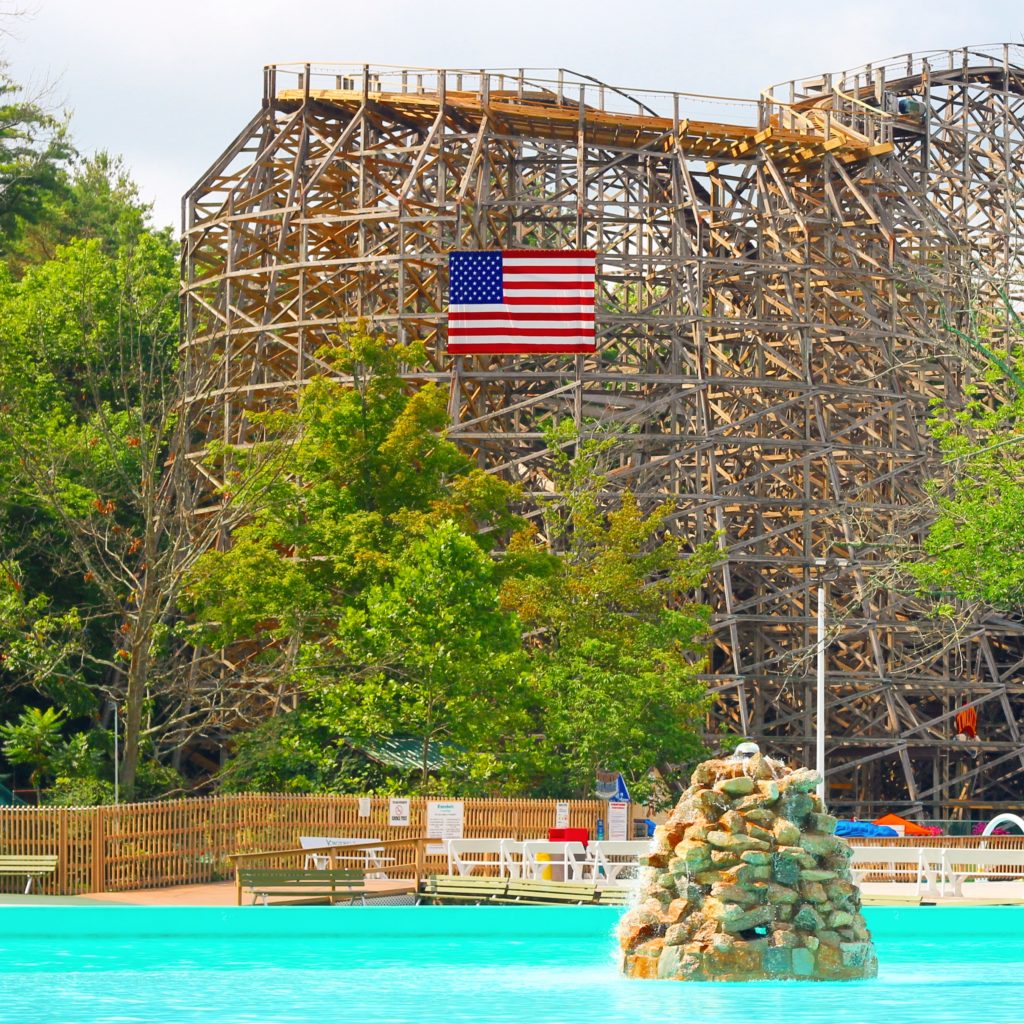 Dutch Wonderland – Focus on the pre-schoolers
This park is made for the little ones.  Most rides are geared for kiddos about two to five years old.  There are also gentle family rides, and a wooden roller coaster and log flume that should keep the 10 year old in the family entertained.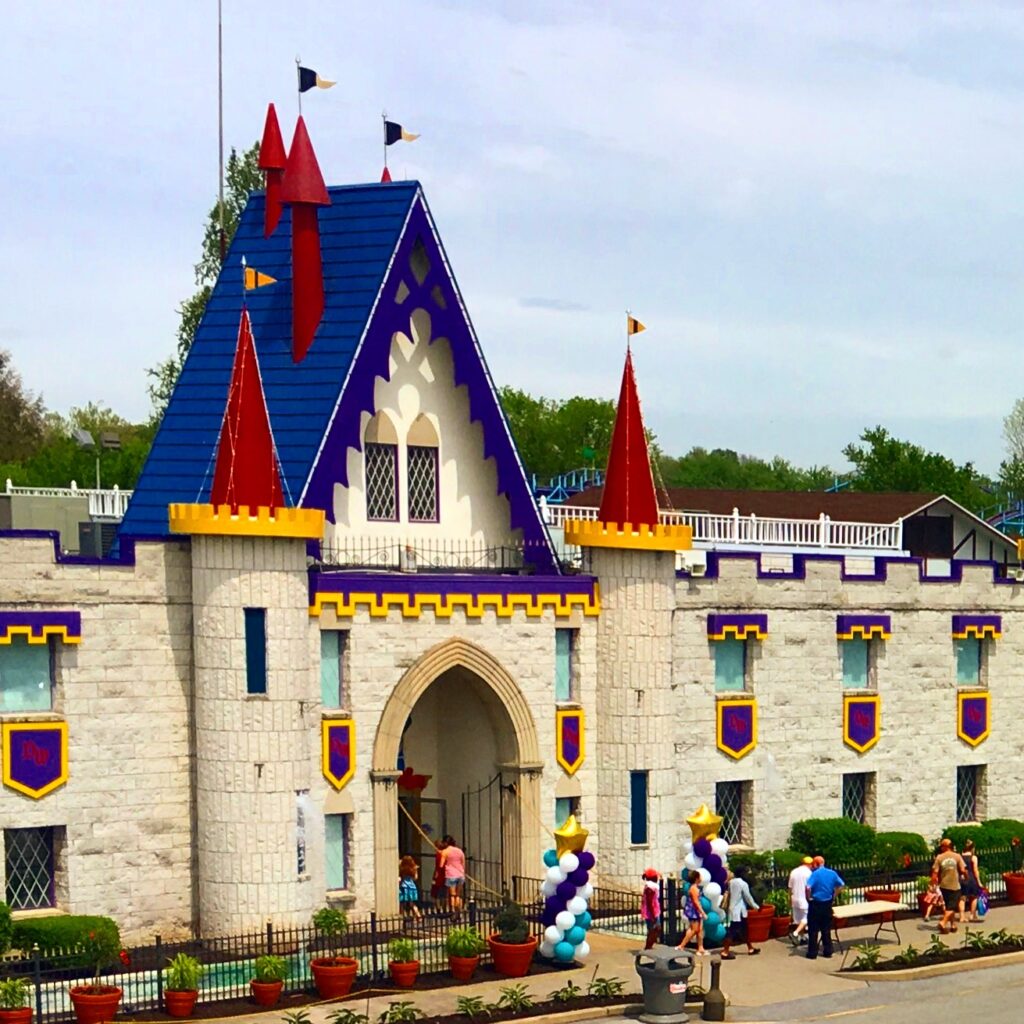 The park recently added a family friendly inverted steel roller coaster called Merlin's Mayhem.  The water park side also caters to the two to five year old crowd. However, there are two large tube slides for a bit more thrills.  Throw in some kid-oriented shows with Princesses and Dragons for the kiddos.  Parents and grandparents will enjoy watching their excitement.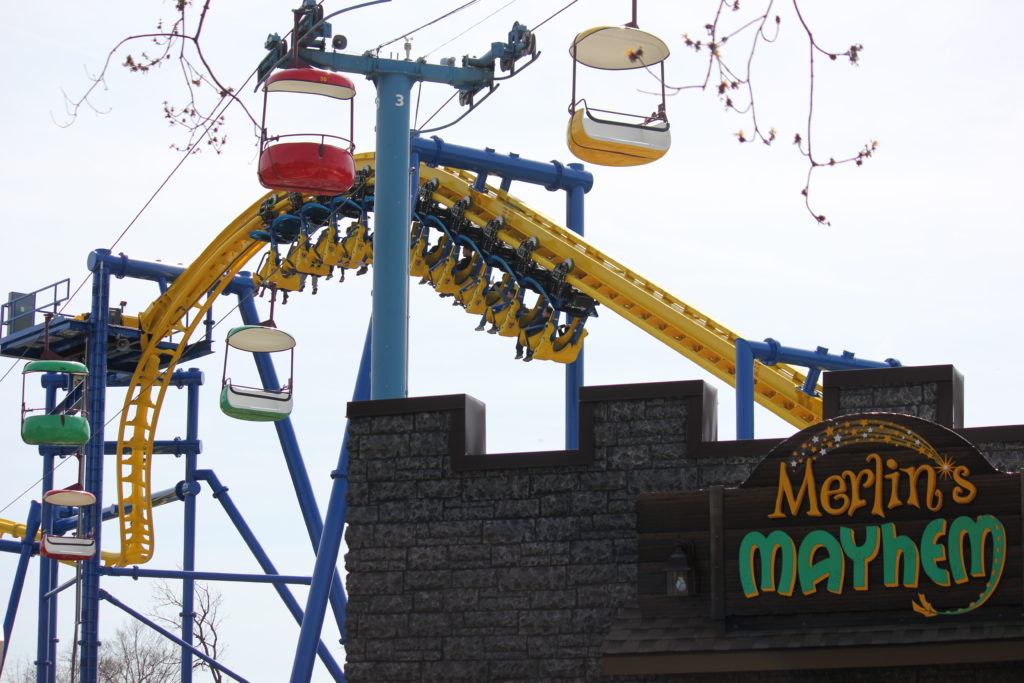 Sesame Place – Sesame Street lovers rejoice
One of the amusement parks in PA near Philadelphia, it is all about preschoolers and their love of Elmo, Big Bird, and their other famous friends. Numerous characters are available along the park's main street for meet and greets. Gentle rides are perfect for young Sesame Street fans.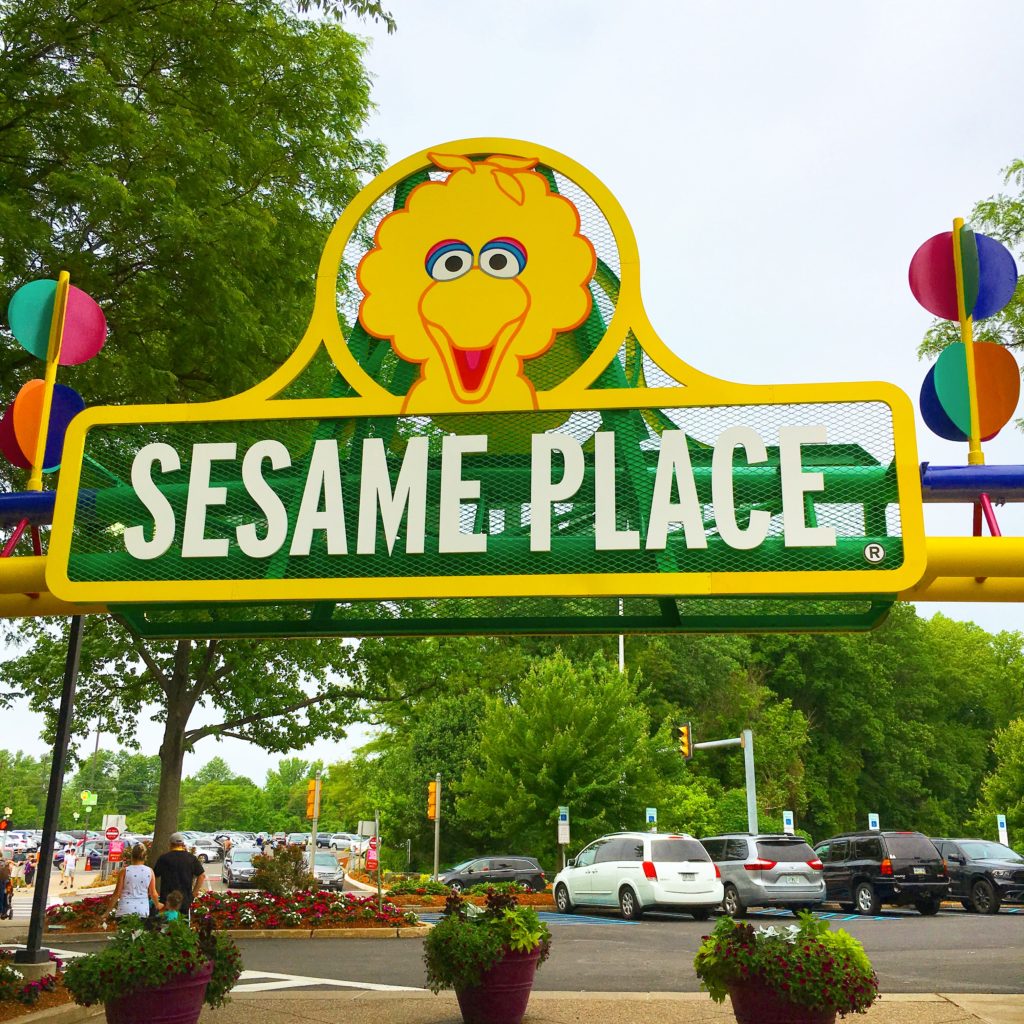 The park is small compared to others in Pennsylvania, but is the perfect size for little legs. Much of the park is dedicated to water fun, so visit during the summer to take advantage of the entire park. There's also Halloween and Christmas special events.