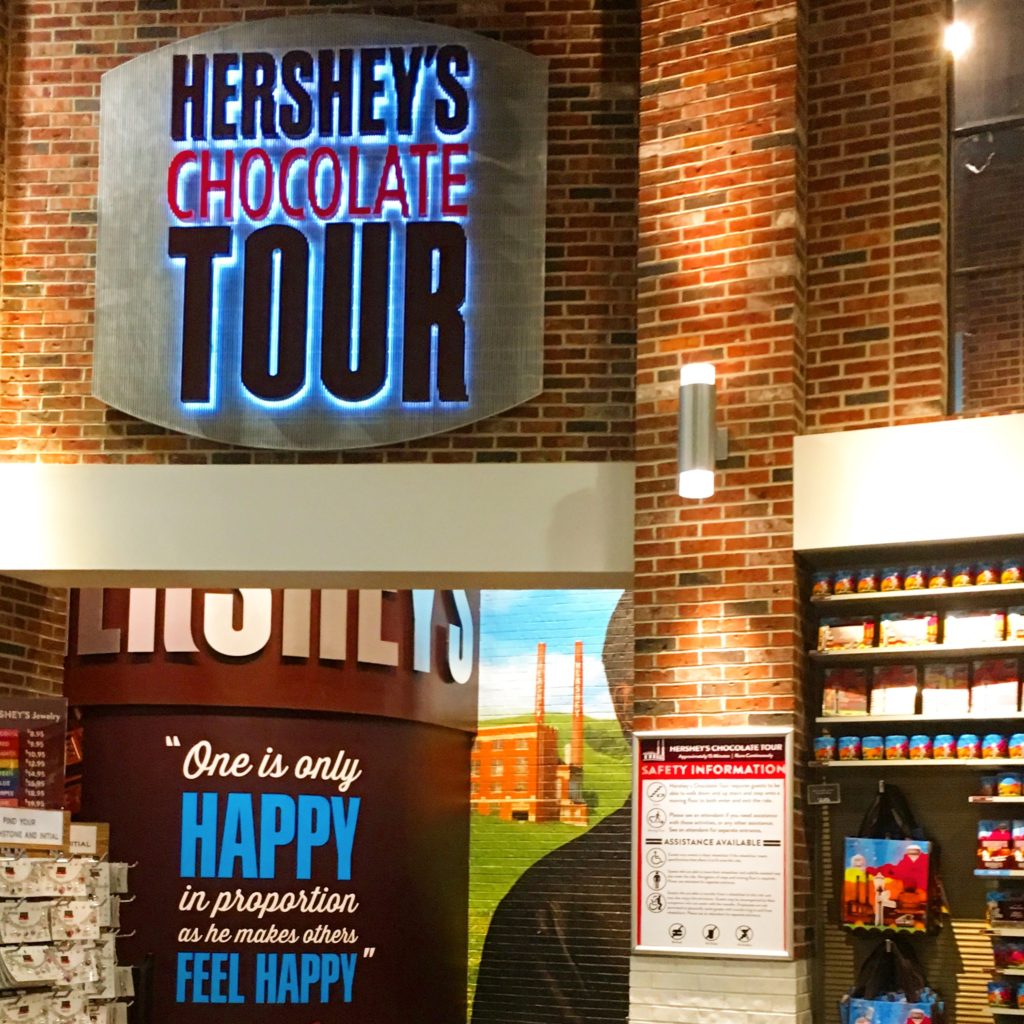 Whether you've been there a million times (like me), or this is your first visit to Chocolate World, there is a lot to experience.  I love that we can spend just a half hour there or make it a longer trip by enjoying an attraction or some food (mostly chocolate!).  Here's my favorite tips for enjoying all of the chocolate-covered fun they have to offer!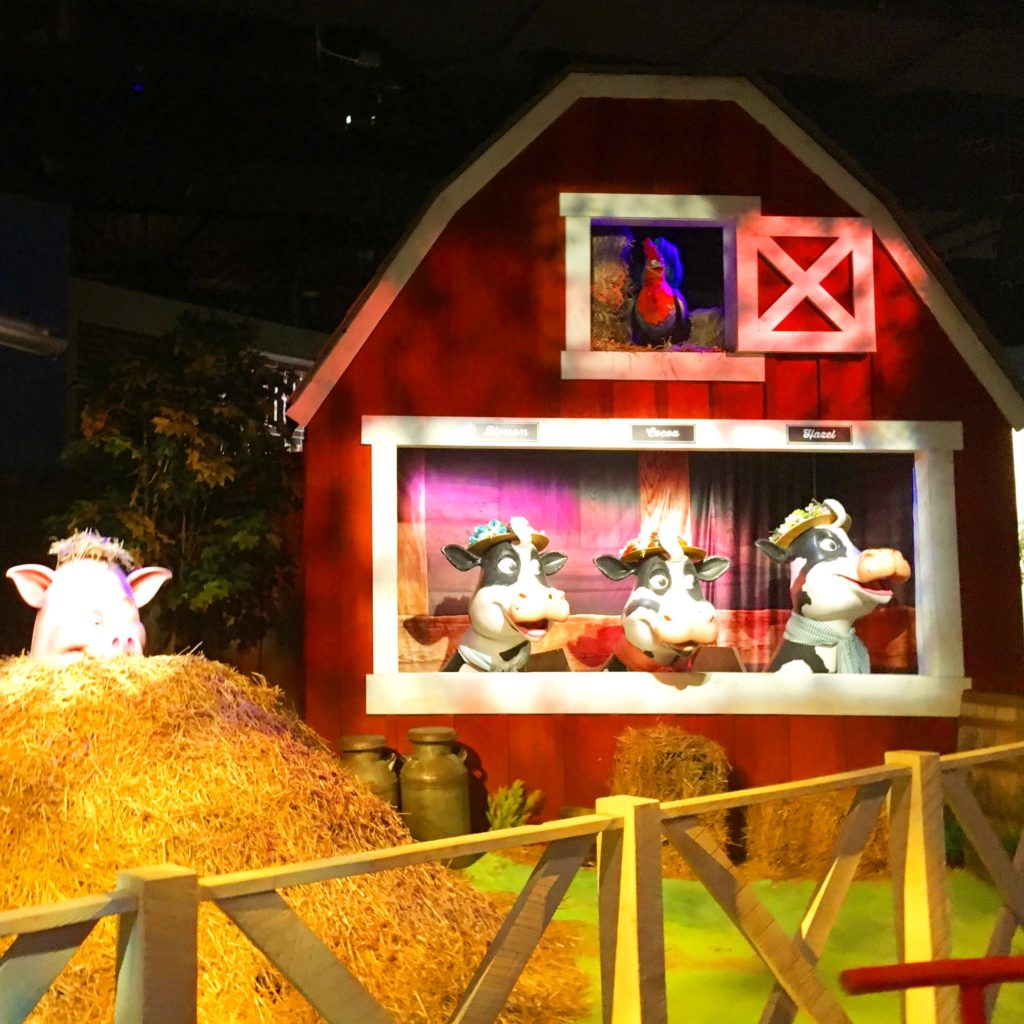 11 Tips for Visiting Chocolate World
Best Time to Visit – To avoid the crowds, visit during the Hersheypark offseason.  The events at Giant Center and the stadium can significantly affect the crowd levels as well, so check to see if any major events are going on if you'd like a more relaxed visit.
Chocolate World Parking – Even if Hersheypark is open, you still have the option to park for less than 3 hours for free in the Chocolate World parking lot.  Follow the signs for Chocolate World when arriving at the park.  At the parking booths, they give a time stamped card to you.  Make sure you keep it to hand it back to them when leaving the parking lot.  There is a fee if you stay after that time.
Chocolate Tour Line – While there are windows on the 2nd level that give you a peek as to what the line looks like, there is a lot of it hidden from view.  Mostly you won't know how long the line is until after the photo area.  Prepare your kids for a bit of a wait and read the history of Hershey Chocolate on the wall as you go through the line.  The tour is a slow-moving sit-down ride, so it's a great place to cool off and relax after a long day at Hersheypark.
Chocolate World Discounts – If you're a Hersheypark season passholder, your pass now gets you 15% off retail and food.  Take advantage of it!
Kid's Meals – I've found the kid's meals at Chocolate World to be very reasonably priced.  My daughter enjoys the macaroni and cheese meal which comes with chocolate milk, apple sauce, and a small chocolate treat.  With the Hersheypark season pass discount, it's around $5.
Milkshake Cups – We lucked into visiting one time when they were selling souvenir milk shake cups that have lifetime $1.99 refills.  If you see this deal again, and you're a frequent visitor, be sure to take advantage of this offer!
Exclusive Chocolates – Chocolate World carries items that you won't see in regular retail stores.  Look for chocolate mocha kisses or other limited edition Chocolate World exclusive candy.
Free Seasonal Activities – Join the Chocolate World e-mail list, and you'll get e-mails announcing their special activities each season.  There's Chocolate parades with a band and the characters, a New Year's Eve party, and other cute, kid-friendly events throughout the year!
Unique Attractions – From trolley rides, to chocolate tastings, to create your own candy bar, there are plenty of unique attractions to choose from.  There are attraction bundle options to save money.  If you're a season pass holder, check your coupon booklet for more coupons!
 Shortcut Hallway – If the main clothing retail area is busy, there's a hallway that runs from the candy retail section, behind the registers and then quickly takes you to the entry / exit doors instead of going back through the crowd.  We use this shortcut on days when it's packed with people.
Bundle Attractions for a Discount – If you're planning to experience more than one of Hershey's Chocolate World's Attractions, bundle the packages to save. Here is a post all about the Chocolate World Attractions, so you can decide which ones are best for your family.