Sponsored Post – Sight & Sound Theatres provided us with tickets to their show. All opinions are my own.
Sight & Sound Theatres reenacts stories from the Bible in their beautiful theatre in Lancaster, Pennsylvania. The theatre is located just a few minutes from Route 30, which is one of the main roads through Lancaster. The building is hard to miss. Situated on top of a hill, it's a bright, very large, and festive building.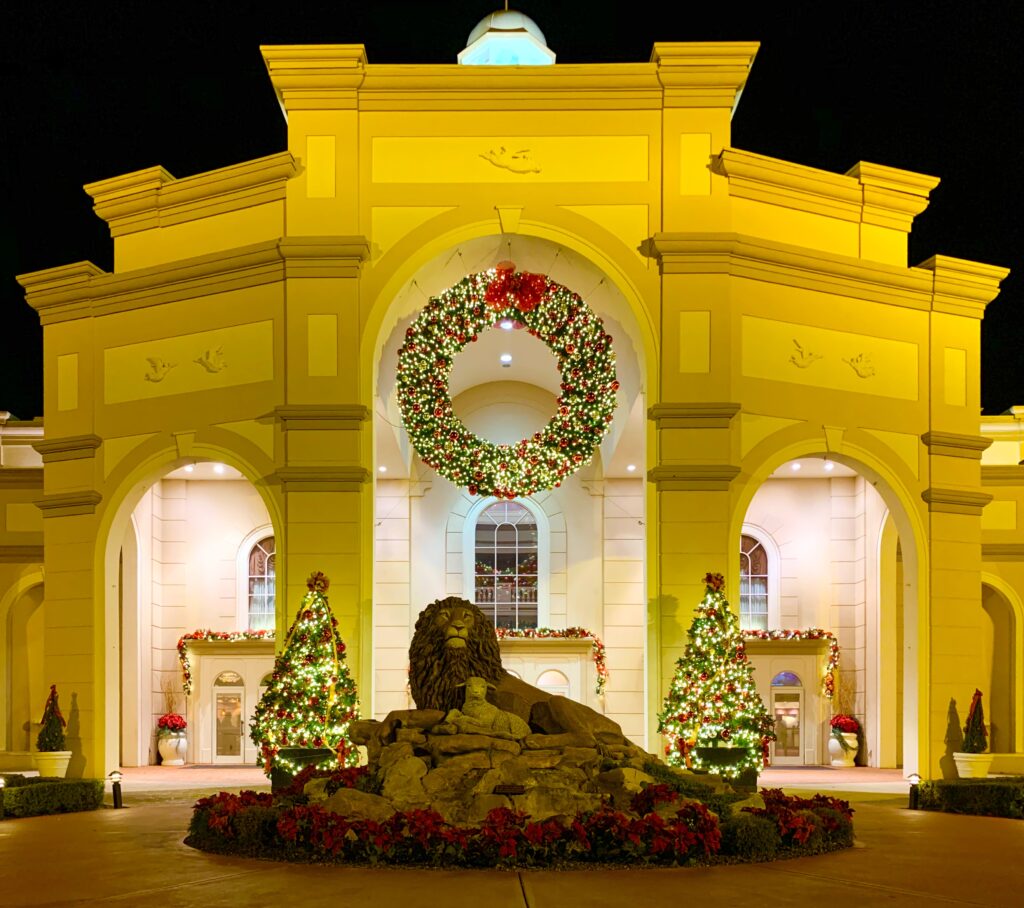 Upon arriving at Sight & Sound Theatres, you'll be directed to park in their paved parking lot. We arrived approximately 30 minutes before the show. Although it looked like a sold out crowd, we were able to park and get into the building fairly quickly. You may want to pause outside for some photos of decorations.
Once inside, it is almost as beautiful as the outside. If you're picking up or purchasing tickets, there is a main guest services location right inside the door. to the left and right are concession stands and restrooms. I recommend trying their glazed almonds. My kids enjoyed a soft pretzel, a giant cookie (delicious), and a lemonade.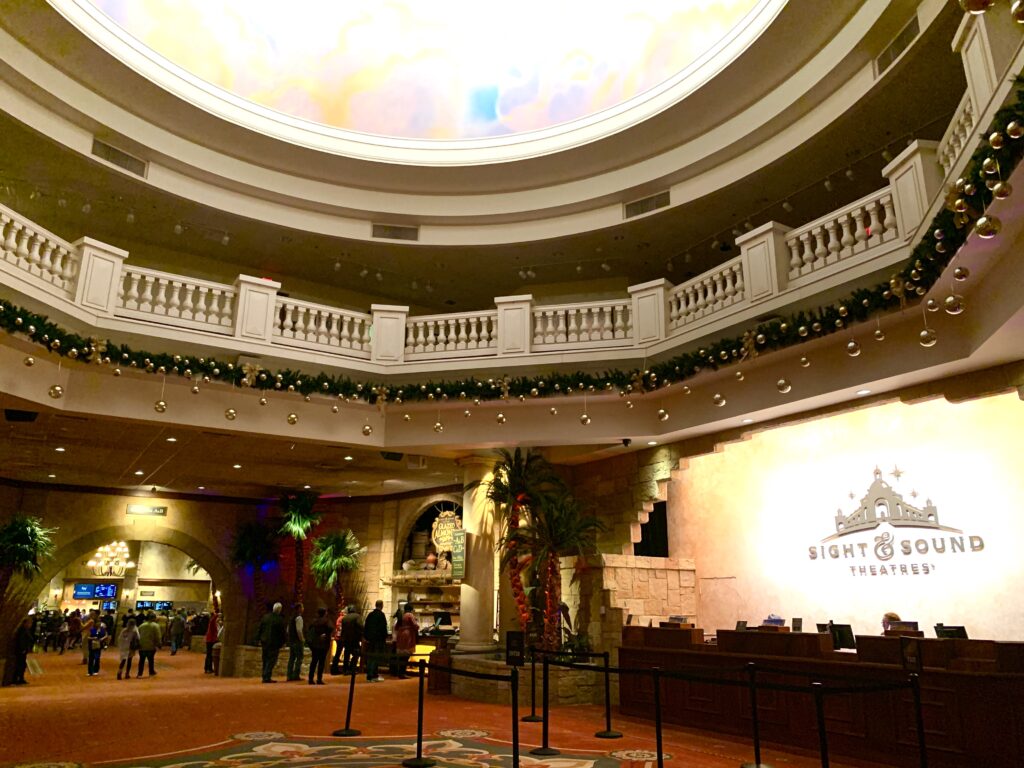 Sight & Sound Theatres Shows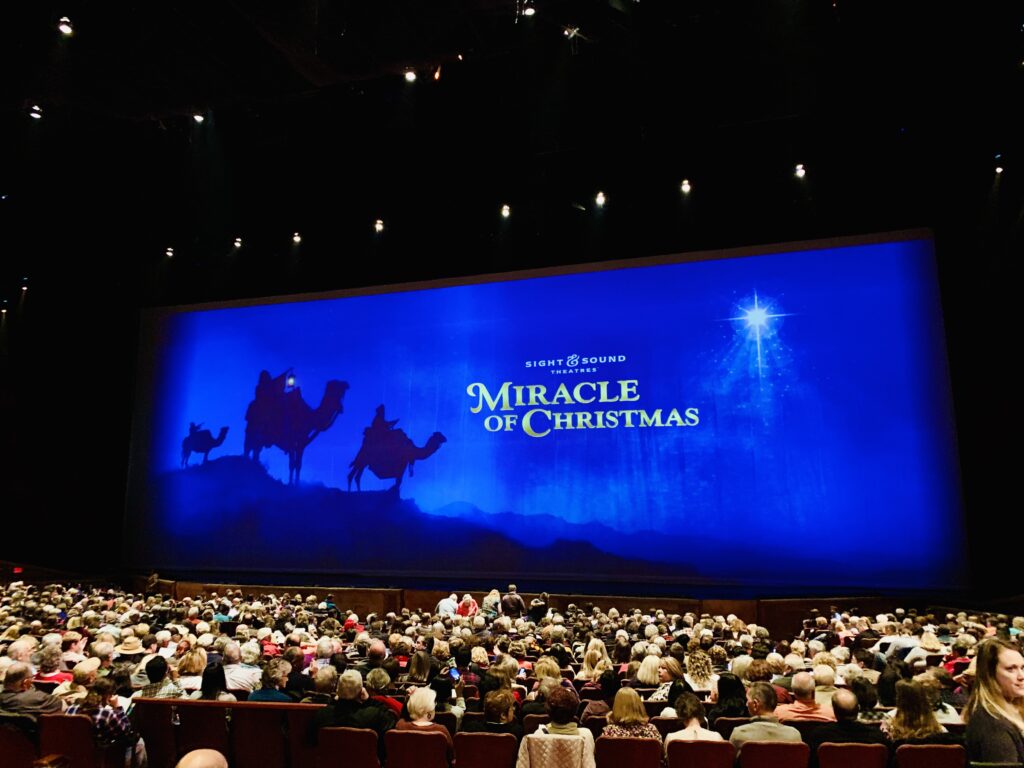 Sight & Sound Theatres offer a variety of shows during the year. All shows are based on Bible stories, including Jonah, Jesus, Queen Esther, and Moses. During Christmas time, they show the Miracle of Christmas, following Mary and Joseph from when they decided to marry, through the birth of Jesus.
Their shows are Broadway quality productions that immerse the audience in the experience in several ways. The panoramic stage surrounds the audience taking up three sides of the 2,000 seat auditorium. The immense size of the stage allow sets to be up to 3 stories tall.
Sight & Sound Theatres Family Area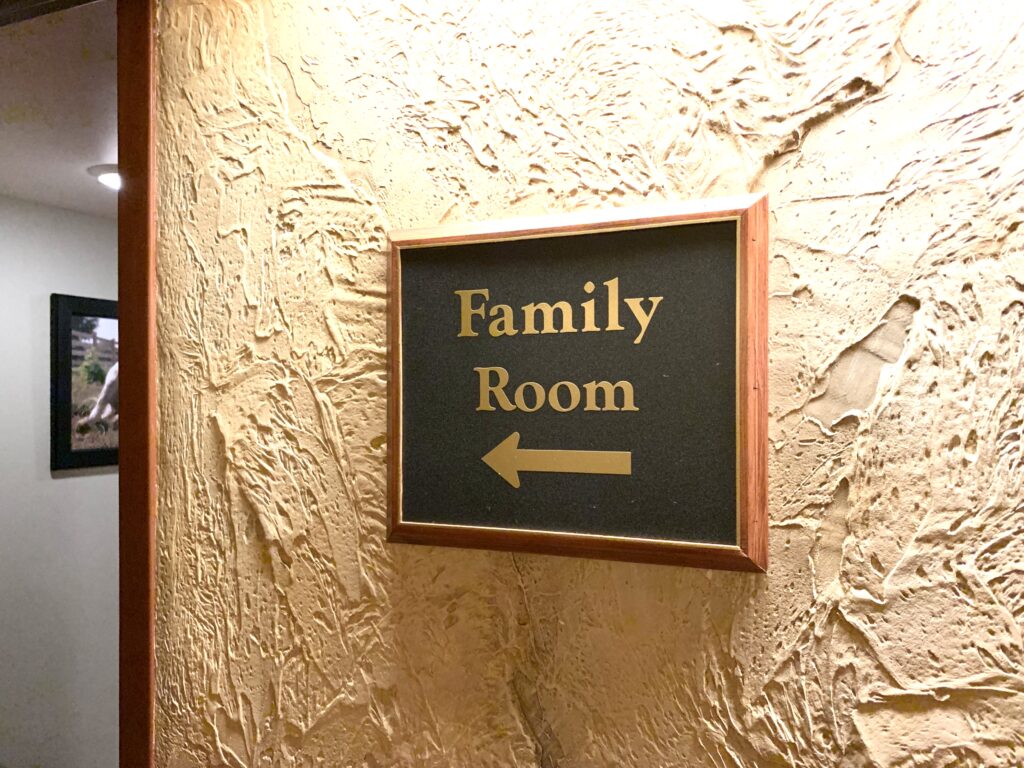 While Sight & Sound Theatres welcome children for their shows, they recommend the shows for children ages 5 and older. If a child needs a break from sitting in their seat, there is a family room on the left side of the stage. In the family area, there's a private nursing area, lots of comfy sofas, and even a small slide for the kids. Don't worry, you don't have to miss the show if your child becomes restless. The family room also has a TV with a live feed of the show.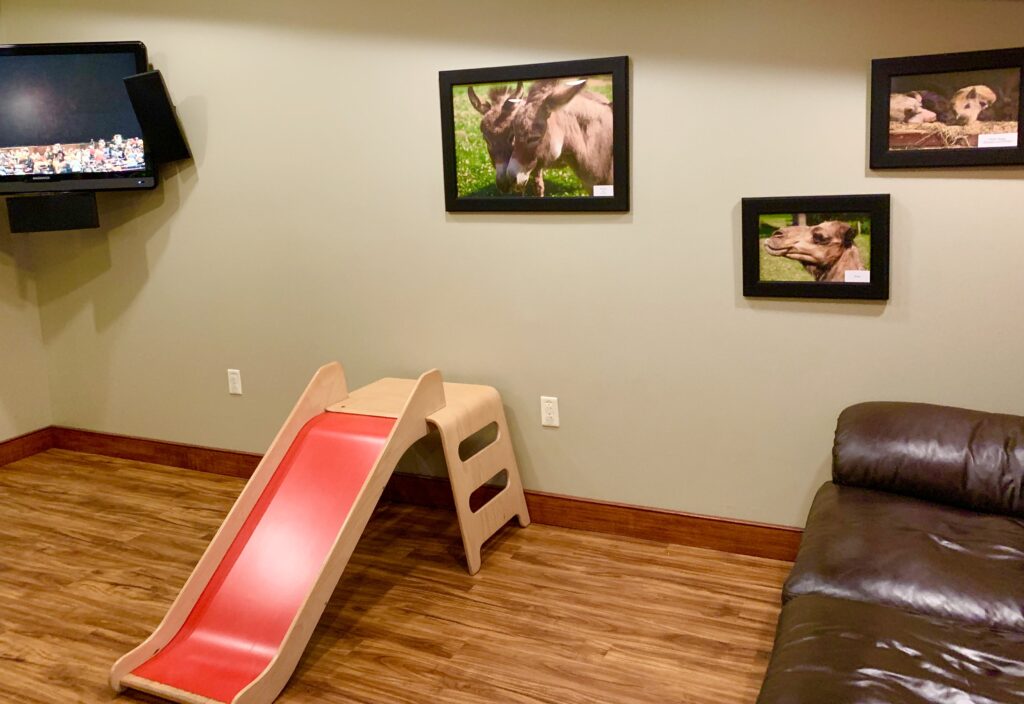 Tips for Visiting Sight & Sound Theatres
To get some great photos of the building without getting a lot of people in the photo, wonder outside during the intermission.
I found concessions to be reasonably priced, and very good. Be sure to try their giant chocolate chip cookies and glazed almonds.
While they are efficient at parking and seating, you should still arrive at the theatre at least 20-30 minutes early.
Use the family room if you feel your children need a break. You won't miss the show, because there is a TV with a live feed in the family room.
Pair a trip to Sight & Sound Theatre with some of the other family-fun destinations in Lancaster – Tiny Town, Dutch Wonderland, or Go 'n Bananas.
Sponsored Post – Sight & Sound Theatres provided us with tickets to their show. All opinions are my own.