Sponsored Post – Hersheypark hosted us as part of the Sweetest Family program. All opinions are my own.
The Hershey Story is an interactive museum dedicated to Milton Hershey and the town of Hershey. The museum is located in downtown Hershey, across the street from Hershey Theatre, at 63 West Chocolate Ave.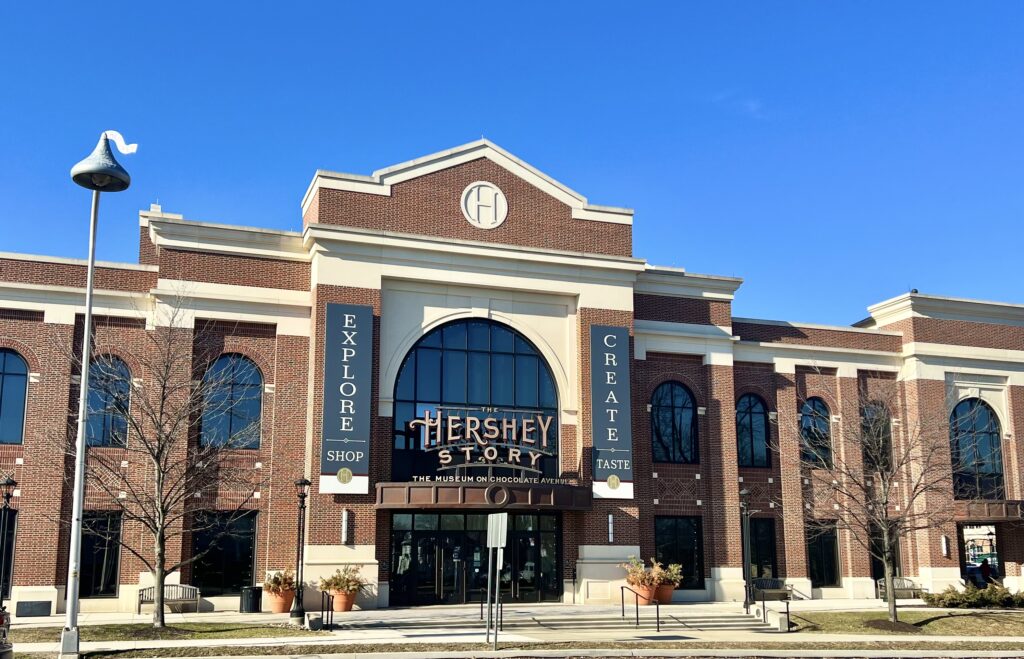 The entrance to ZooAmerica is close by, as well, which makes a great winter day trip to visit both the museum and zoo when Hersheypark is closed. Free parking for The Hershey Story is available in the parking garage next door. There are also many restaurants, such as Houlihan's, in this area.
The museum experience begins on the second floor of the two-story building. Upon entering, the ticket counter is available on the first floor. Note that stays at Hershey Lodge or The Hotel Hershey include free tickets to The Hershey Story Museum.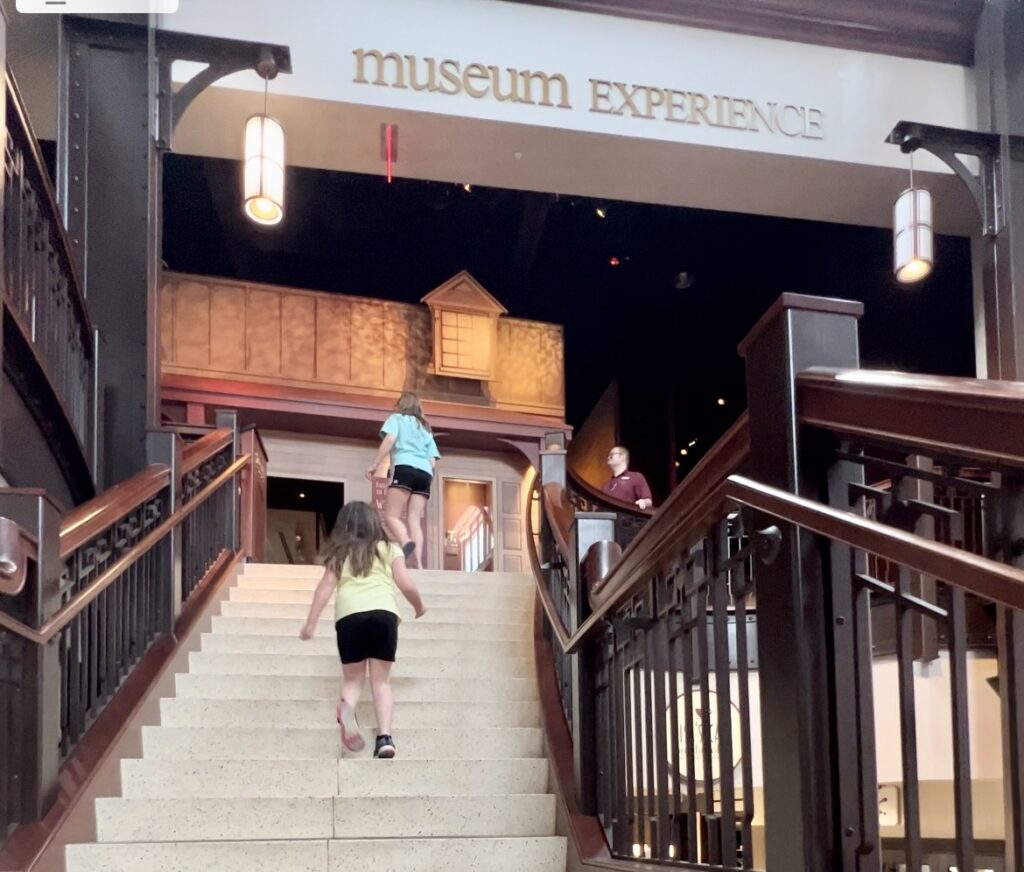 To make the museum interactive for kids, there is scavenger hunt provided at the top of the stairs. The scavenger hunt involves finding particular items hidden throughout the museum.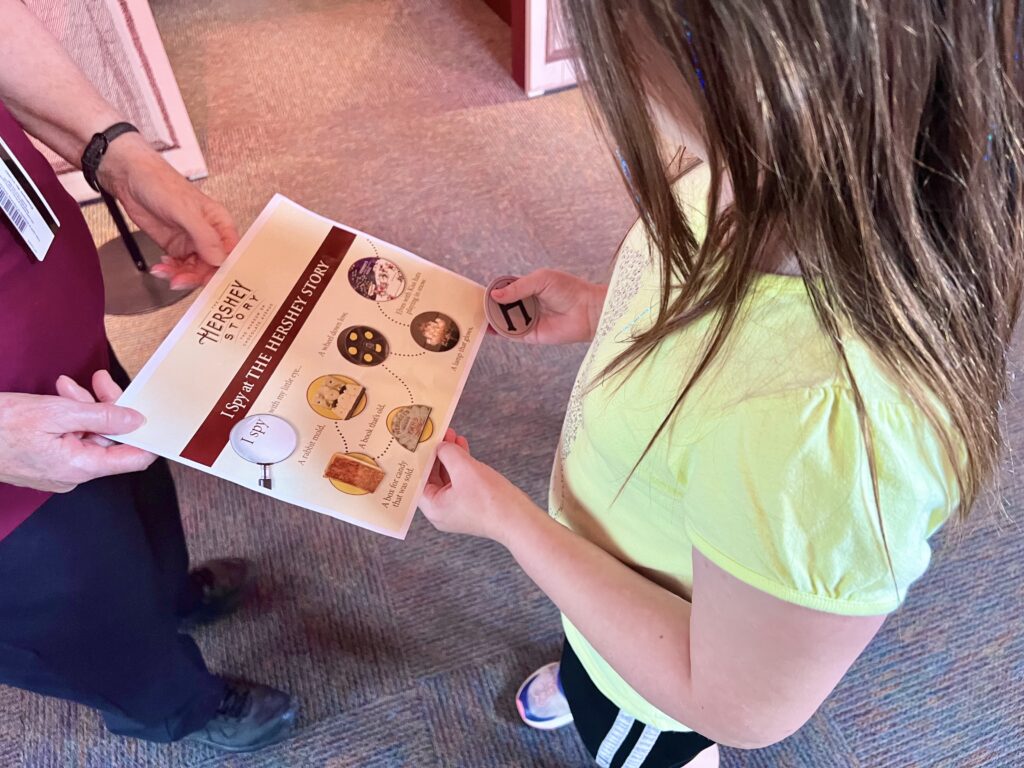 The Hershey Story begins with Milton Hershey's life and covers the beginnings of his caramel and chocolate business. There are many interesting artifacts, including Milton Hershey's check for his ticket on the Titanic. Obviously, he never boarded the ship.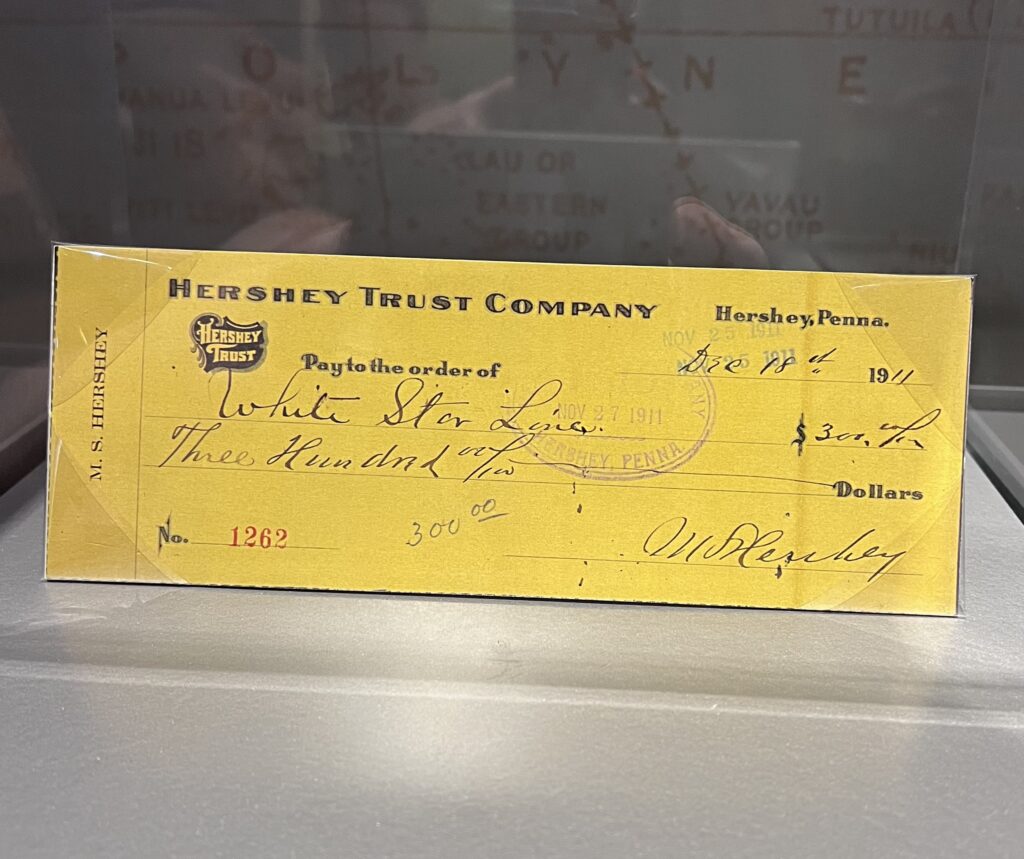 The museum walks through the history of The Hershey Company. Including many nostalgic candies from each of the previous decades. There's even a station for designing your own custom candy bar wrapper. Don't miss the grand chandelier that used to be a centerpiece of Milton Hershey's home.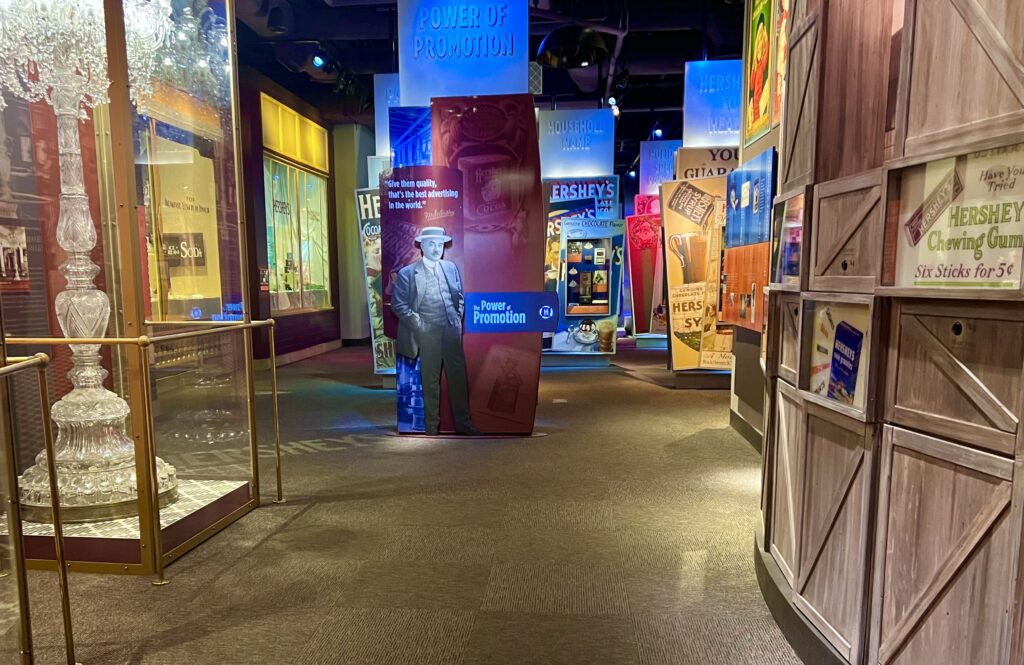 The screens allow for you to choose options to learn more about Hershey's original products, including the packaging, advertisements, and artwork. The "coins" to activate the interactive screens are available at the ticketing desk in the lobby. Don't miss the large interactive display at the end of the museum experience.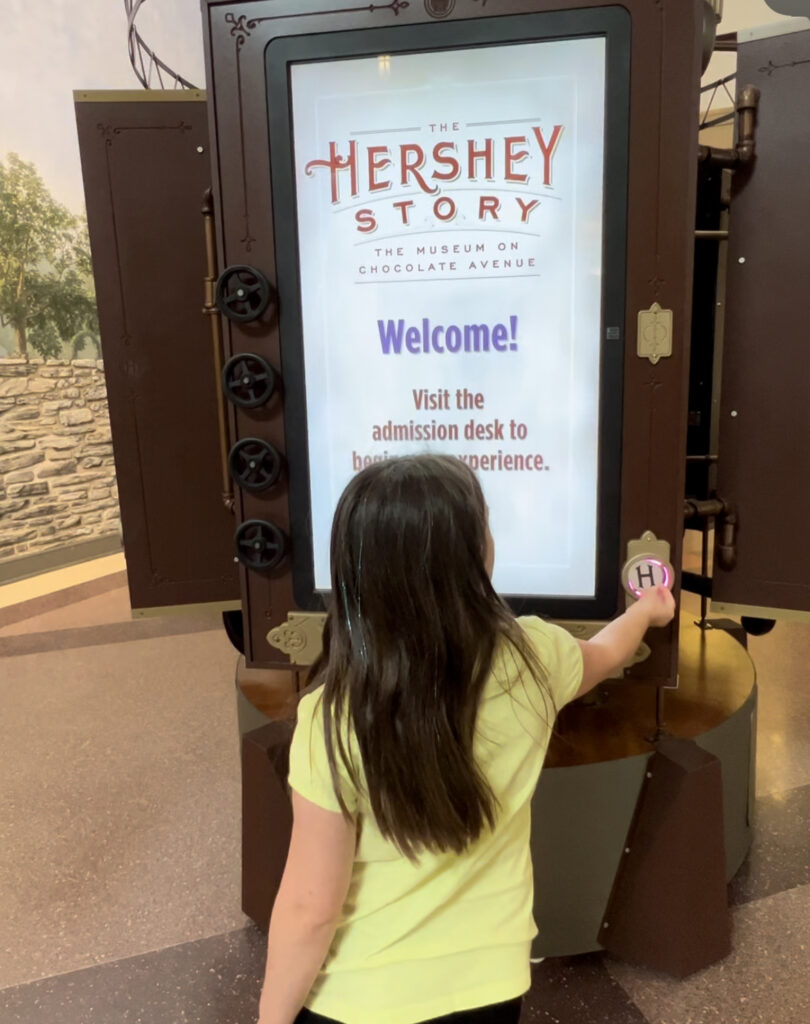 After exploring the museum, there's also a Chocolate Lab located on the first floor. Tickets for the 45-minute chocolate-making workshop are sold on a first-come, first-serve bases at the museum's ticket desk.
Looking for more fun activities in Hershey?
Check out Hersheypark, ZooAmerica, Chocolate World and Hershey Gardens.
Extend the Hershey fun by staying overnight at one of the Hersheypark's Official Resorts.
Hershey Lodge has an indoor water park. The historic Hotel Hershey has a beautiful outdoor pool during the summer season. Tent camping and rustic cabins are available at Hersheypark Camping Resort during the warmer months.
Sponsored Post – Hersheypark hosted us as part of the Sweetest Family program. All opinions are my own.