Sponsored Post – Diggerland USA hosted us at The Water Main.
Diggerland USA, a construction-themed park in West Berlin, New Jersey, includes a water park. The two-acre water park is called The Water Main. This new area of Diggerland USA features swimming, sliding, and splashing with pools and slides.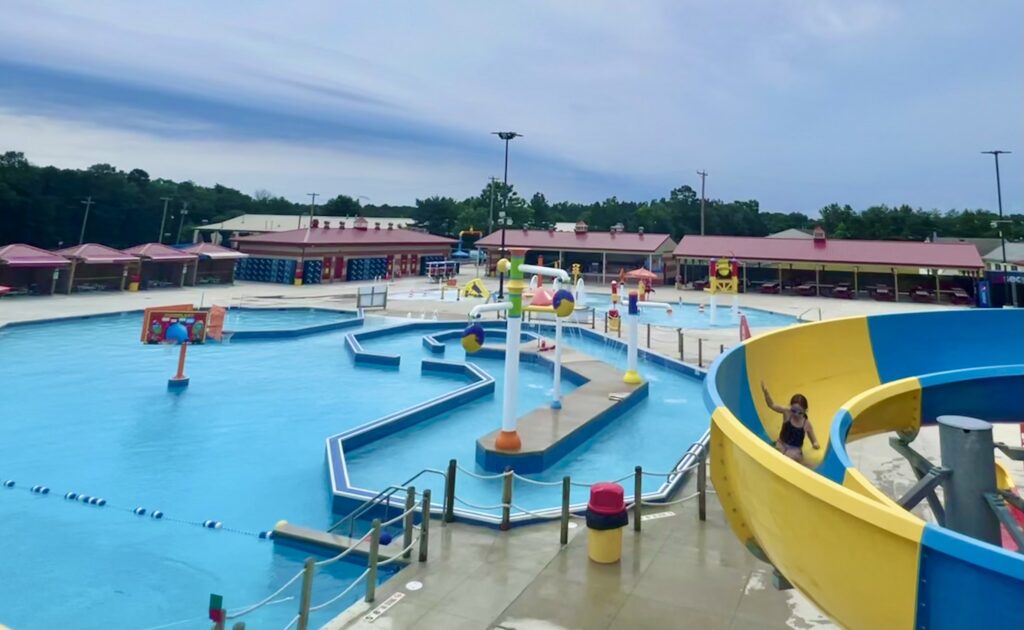 The water park has two multi-zoned pools. The pool for younger children, Jackhammer Bay, is shallow with water-play features including a small slide, geysers, and a small water dump bucket.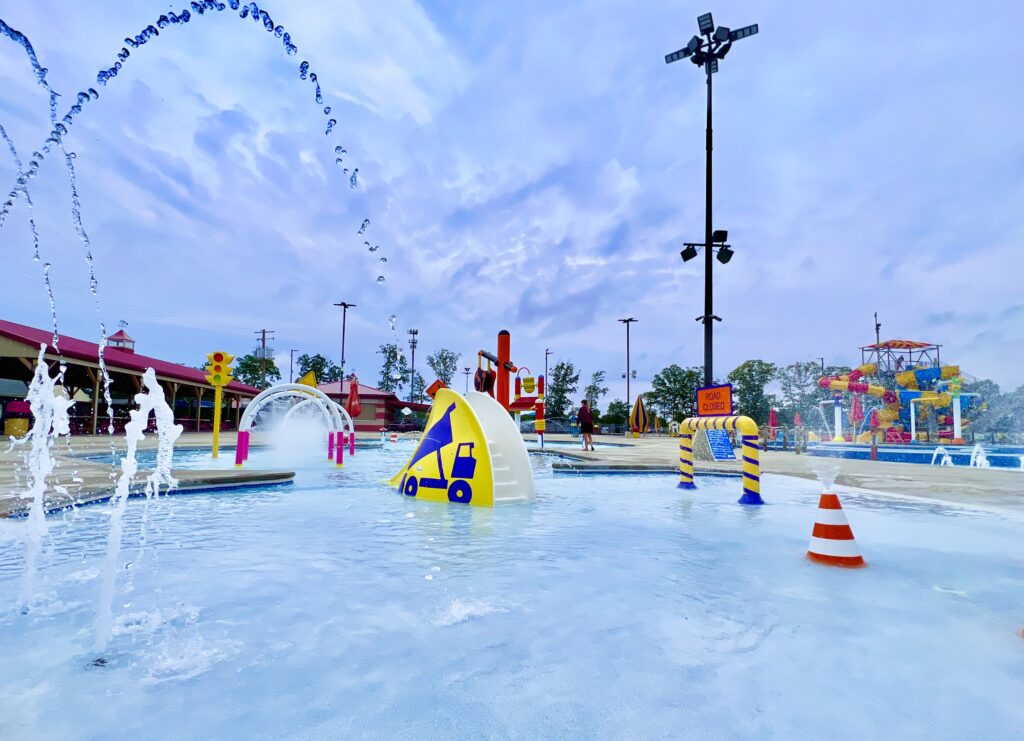 The larger, deeper pool is called Bulldozer Bay. It includes a zero-depth entry and 3'6″ pool surrounded by in-water benches.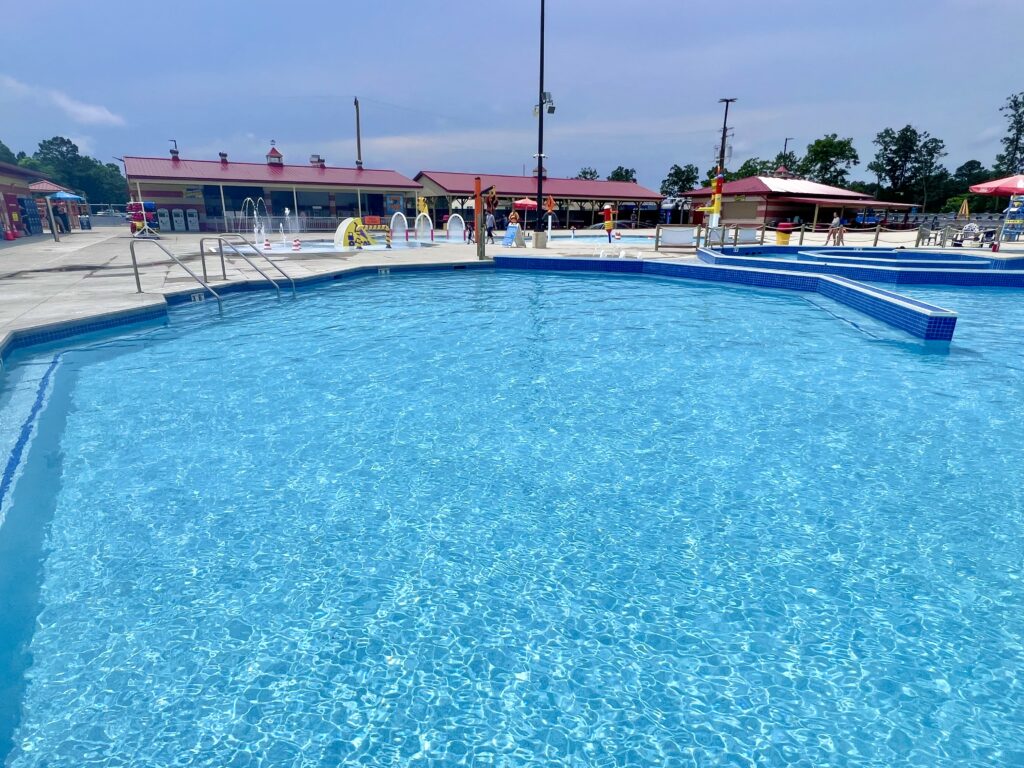 At one end of Bulldozer Bay is an inflatable obstacle course called Rip Rap Run. This is a challenging course over water with an inflatable slide at the end.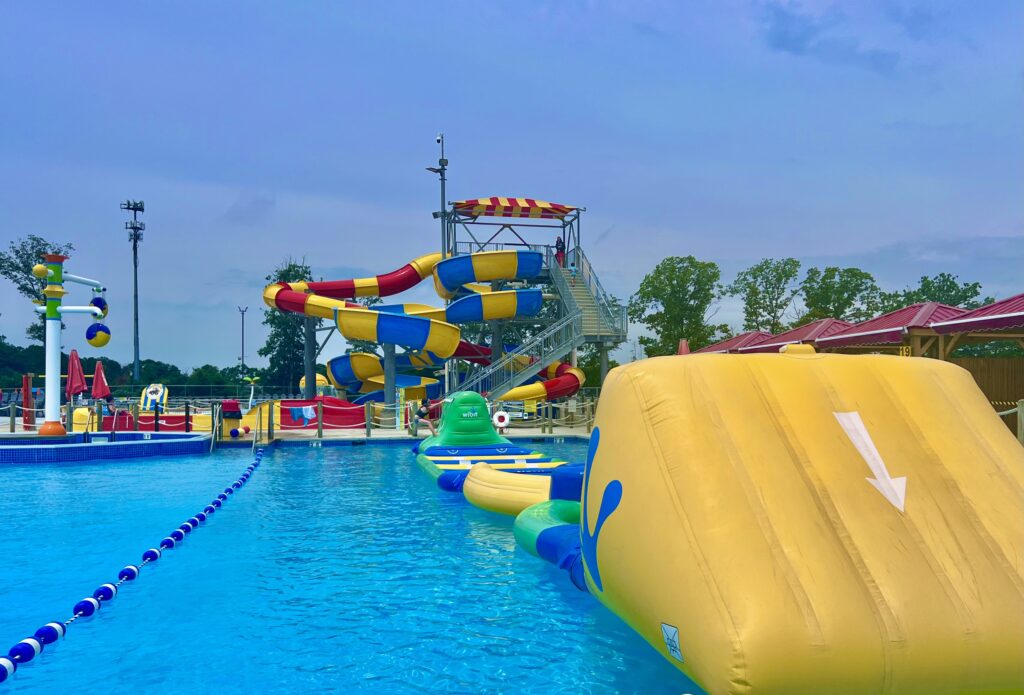 Bulldozer bay is bordered by a swim vortex (a really fun area where water pushes you around a circle) and Digger River. Digger River allows a current to pull you along with water spray features throughout the river.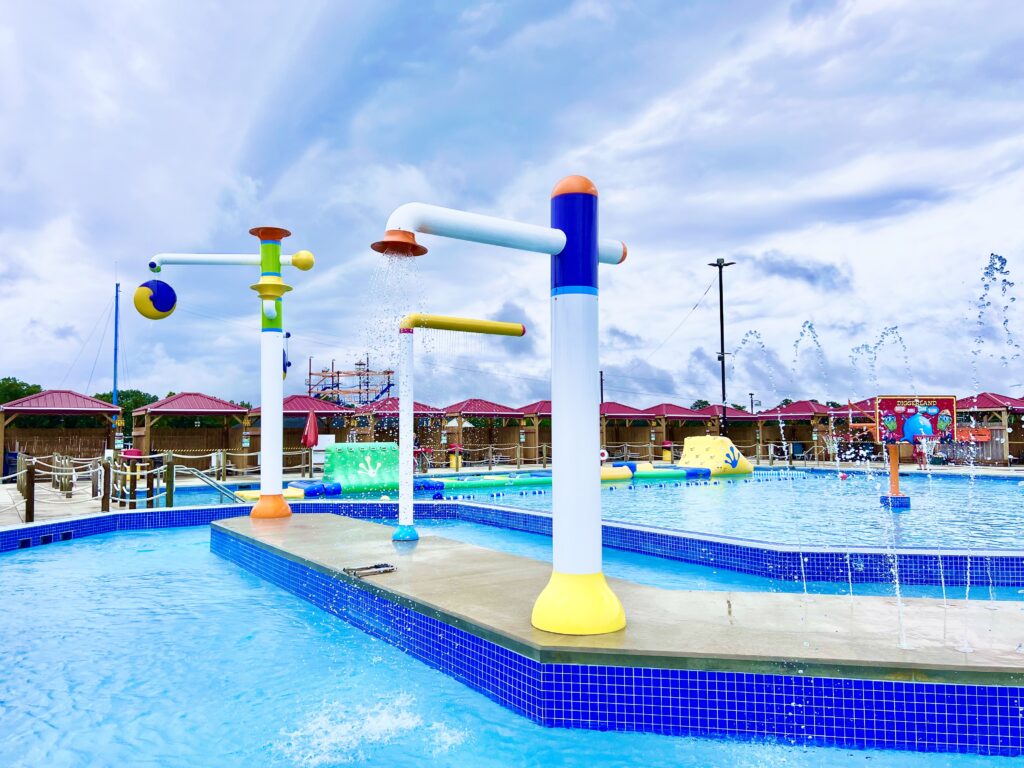 Bulldozer Bay also features in-pool basketball hoops in the center of the pool. Colorful basketballs are available to shoot some hoops in the pool.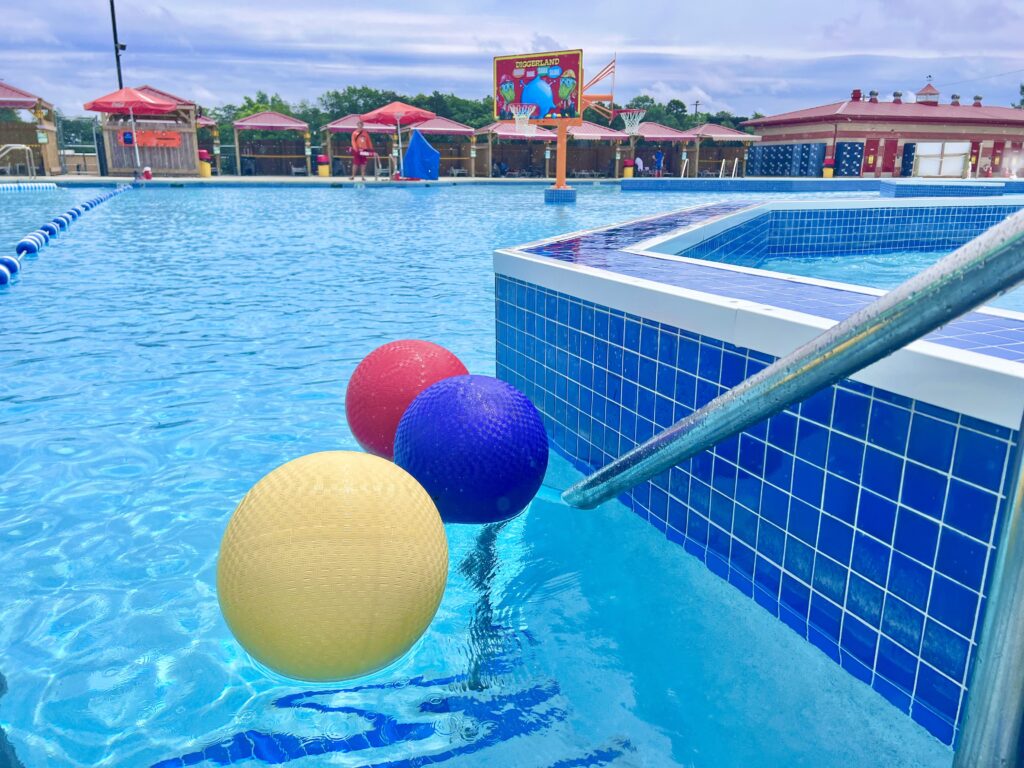 Beside Bulldozer Bay are two water slides exiting in a splash down. One of the slides is enclosed, while the other is open. Both of the slides are body slides.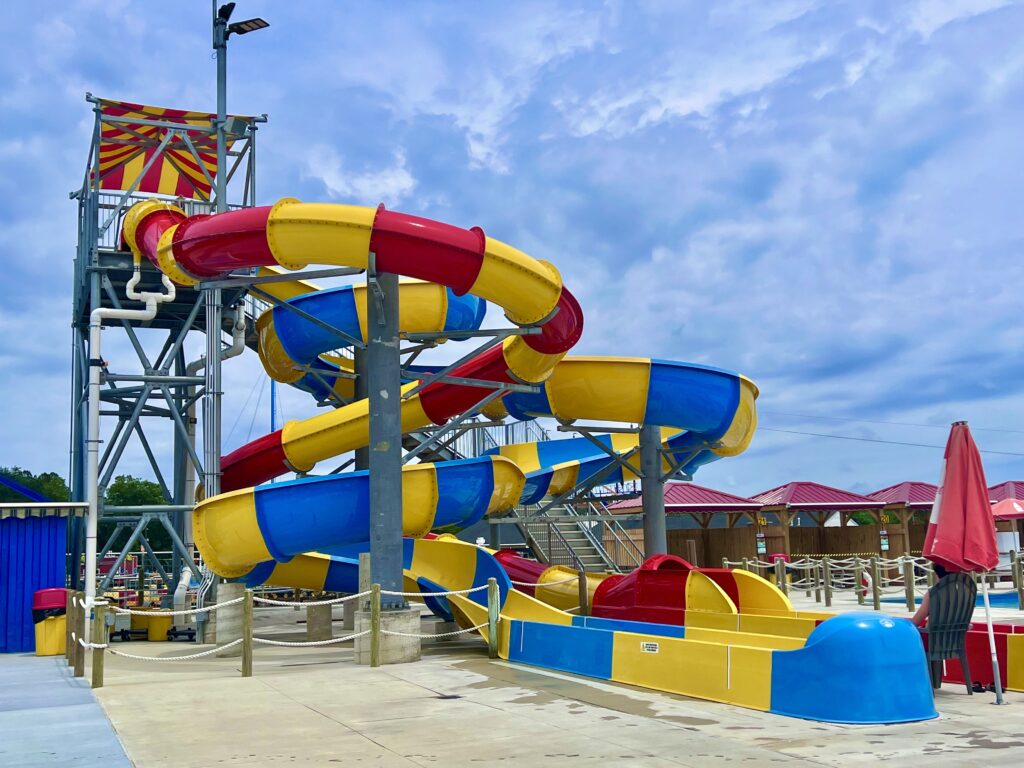 New in 2022, there is a large Claw Hammer wave pool and Carpool Lane activity pool. The waves in Claw Hammer Cove can be quite large. A buzzer signals when the waves will start rolling in the wave pool.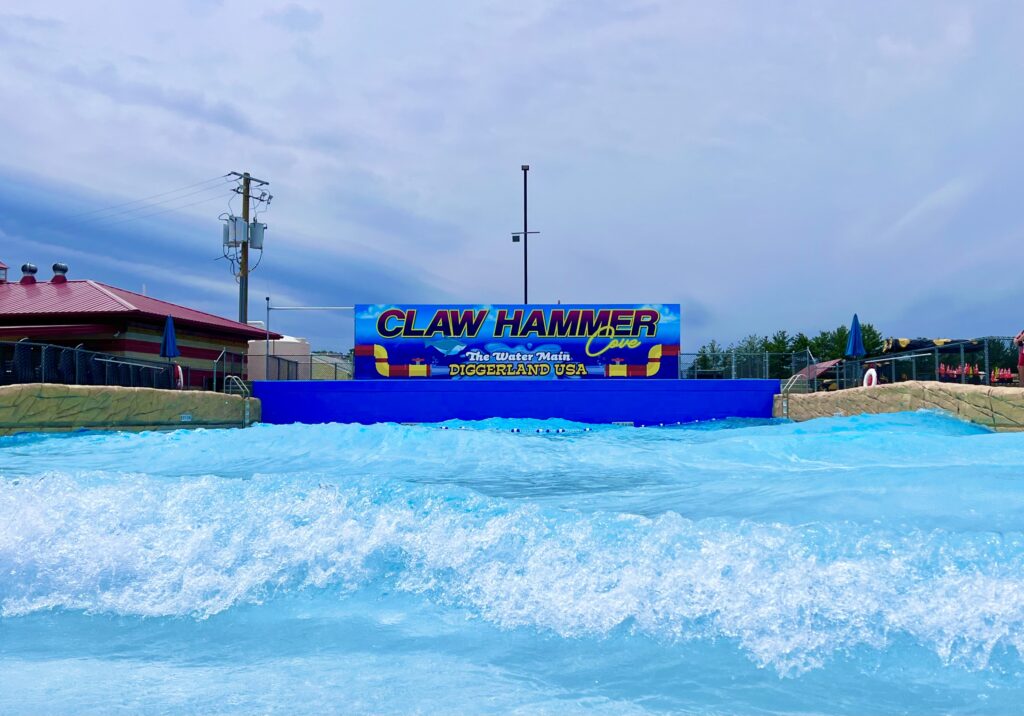 Life jackets are available at near the entrance to the water park. There are a variety of sizes for children.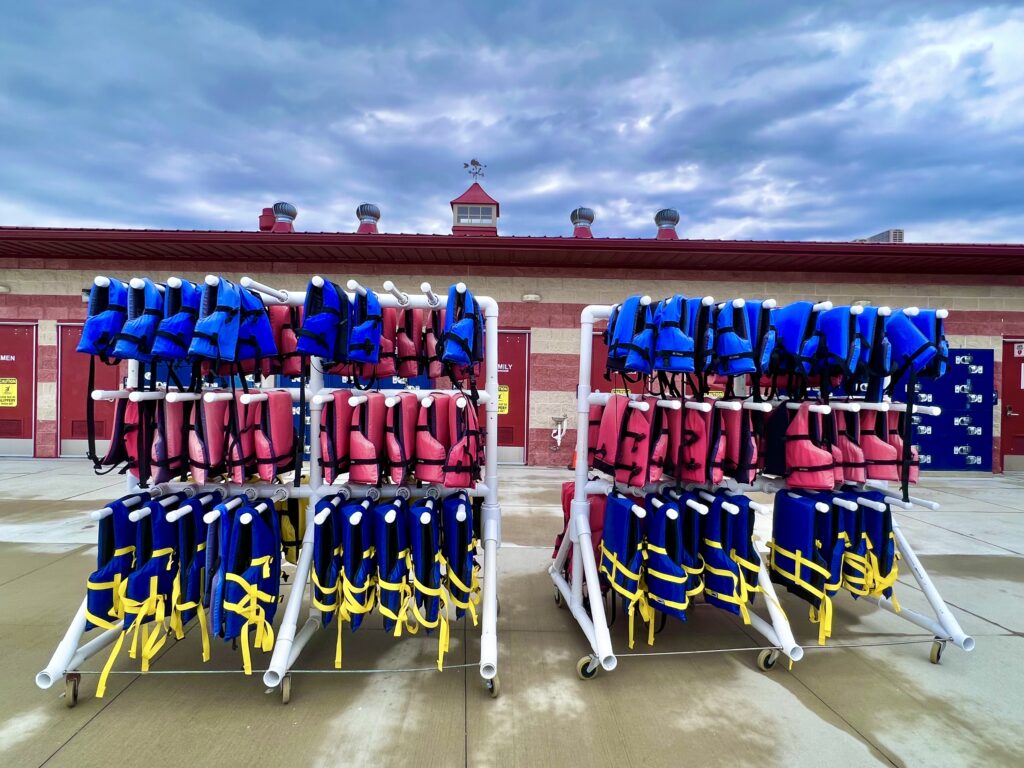 The Carpool Lane pool is located beyond the Claw Hammer wave pool. This activity area features a construction-themed obstacle course. Kids and adults can try to get to the other side of the pool without taking a splash in the water.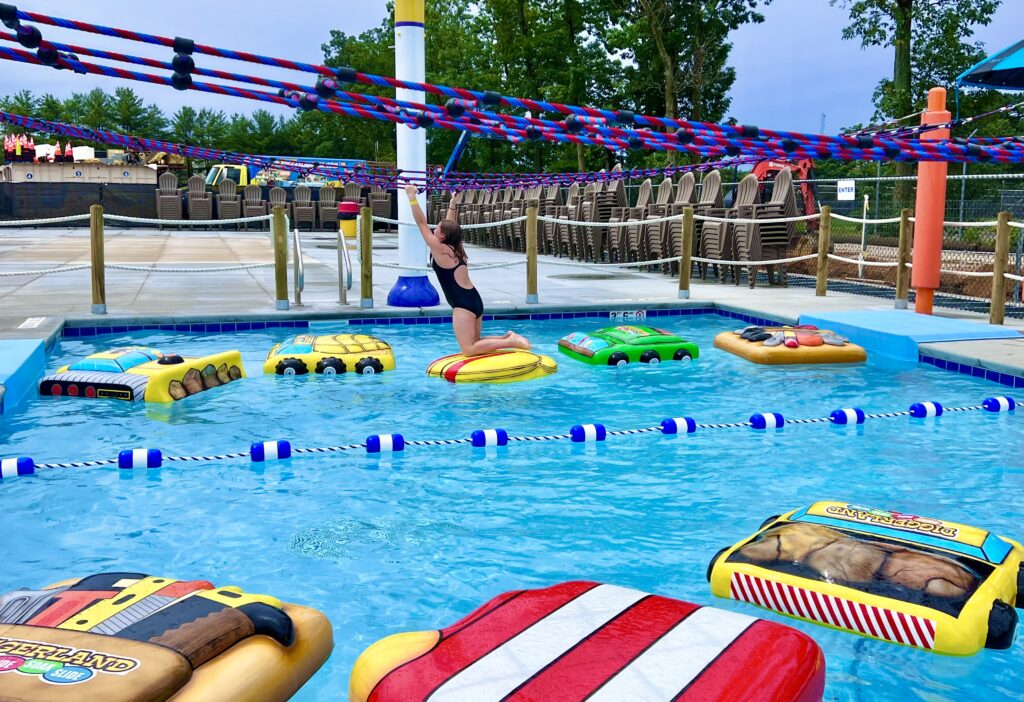 Food Options in The Water Main
There is a food stand inside The Water Main. It features quesadillas, burgers, pizza, chicken tenders, ice cream, and more.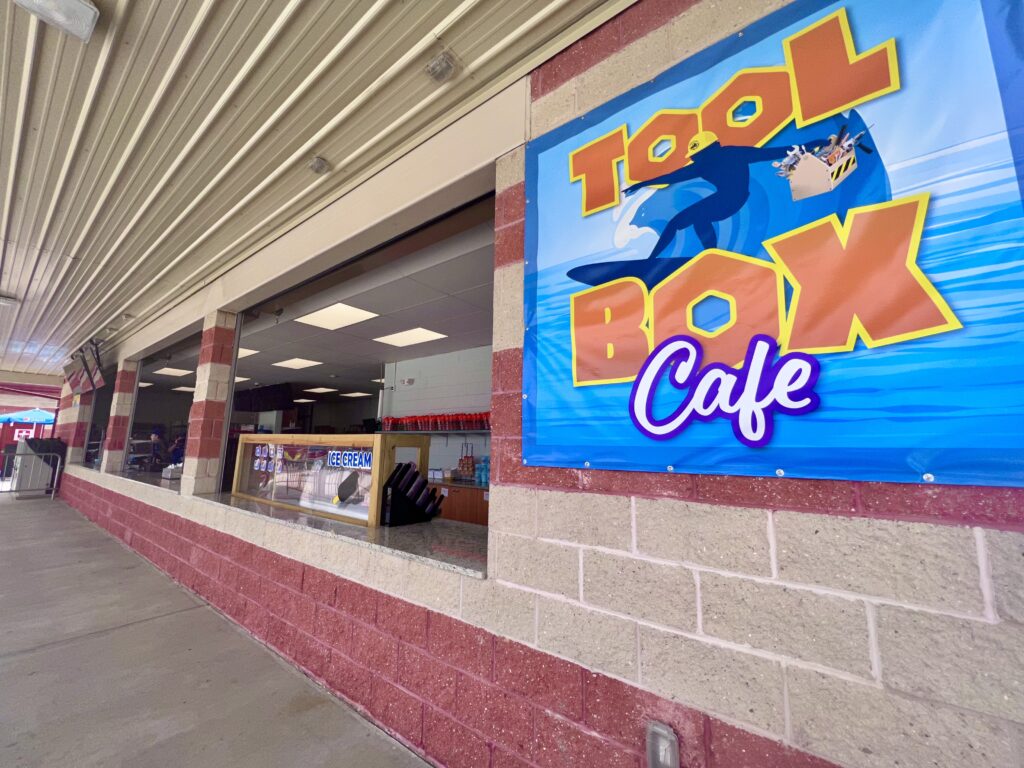 Beside the Tool Box Cafe is a shaded picnic pavilion with many picnic tables available.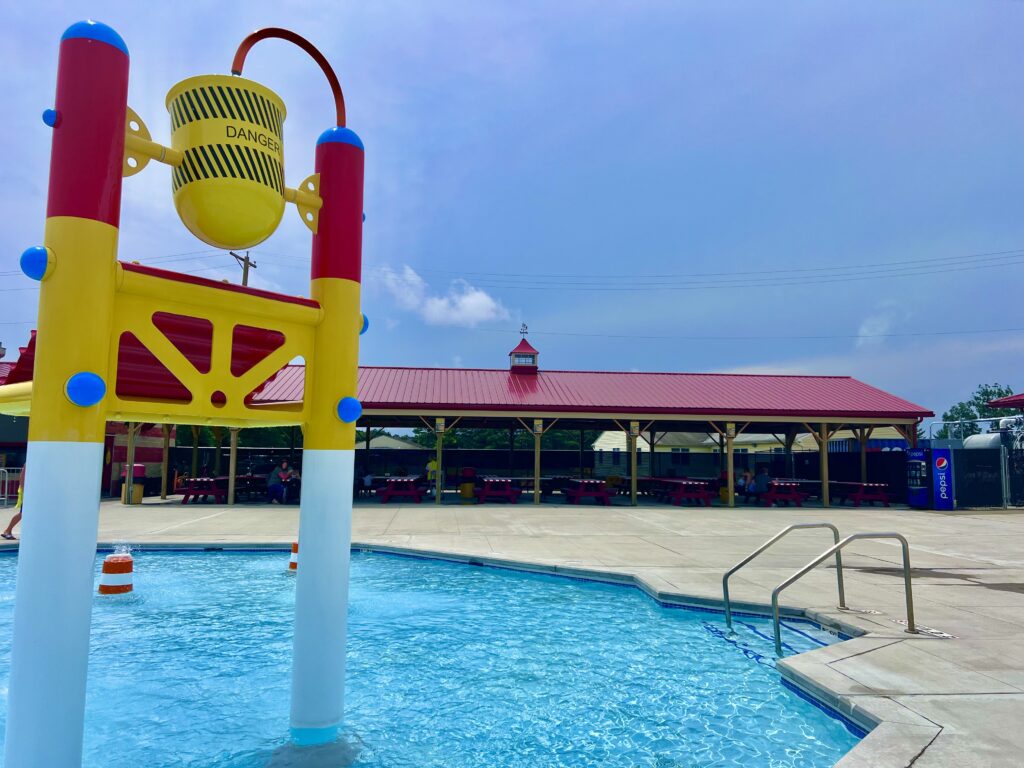 Diggerland USA Construction-Themed Rides
In addition to this water park, Diggerland USA has many dry rides that are construction-themed. Check out more information about Diggerland USA in the link below:
Find information about the construction-themed rides at Diggerland USA here.
Sponsored Post – Diggerland USA hosted us at The Water Main.