Cascadilla Gorge Trail is a must-see place to visit while in the Finger Lakes Region of upstate New York. Located in Ithaca, New York, the Cascadilla Gorge Trail connects downtown with the campus of Cornell University. While Ithaca and the Finger Lakes are home to many gorgeous gorge trails, this one is one of the most beautiful.
Gorge Trail in Ithaca
There are several gorge trails in Ithaca, New York, and Cascadilla Gorge Trail is within the city limits. Therefore, be sure you understand where to park legally when using this trail.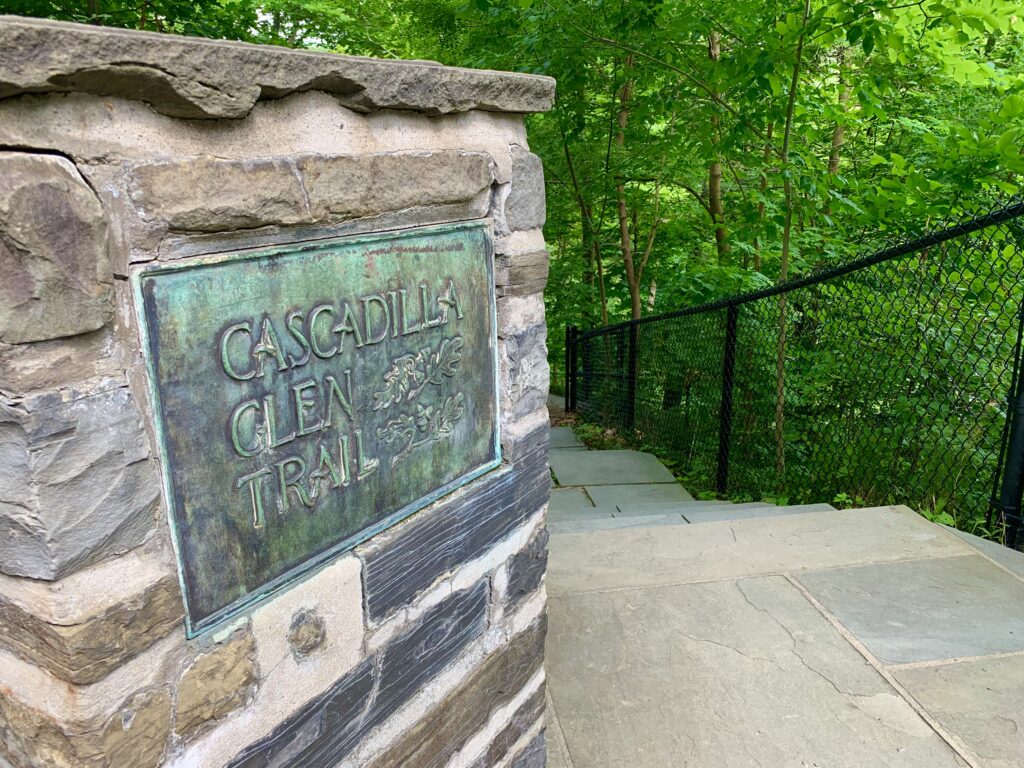 Cascadilla Gorge Trail Parking
Since the trail begins in the town of Ithaca, it's possible to find street parking near the entrance of the trail along Linn St. or E. Court Street. Be sure you find a legal parking space in this area and be careful to not block driveways.
Cascadilla Gorge Trail Difficulty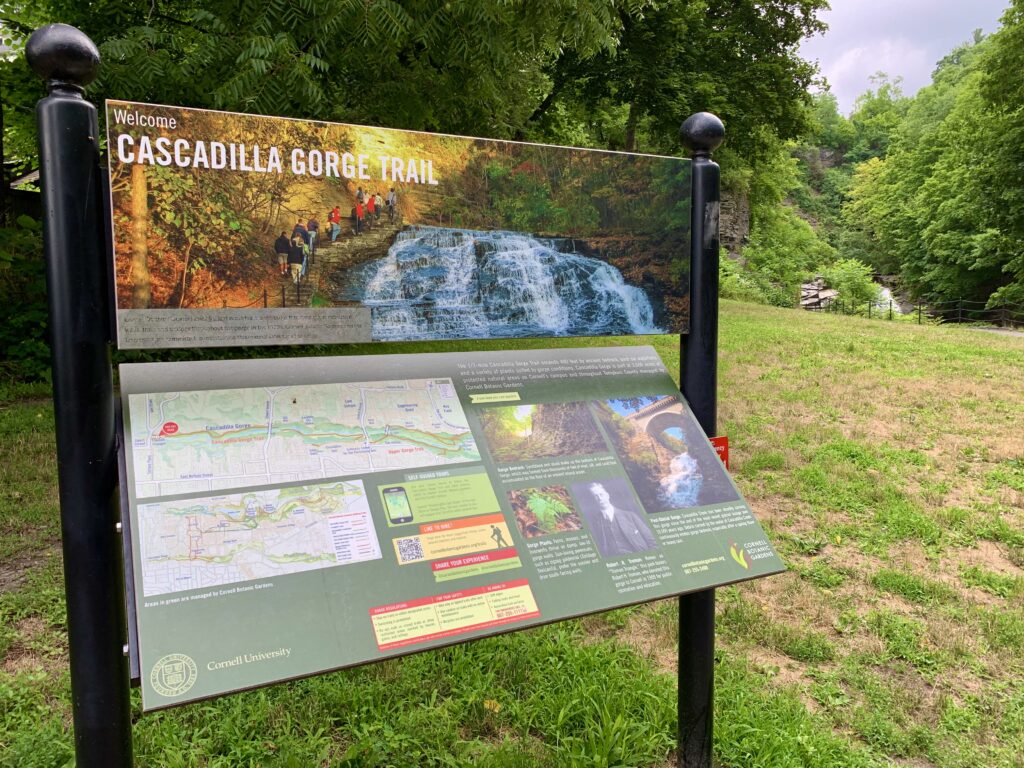 The length of the gorge trail is relatively short. It's a total of about 1.3 miles to hike the entire trail. However, there are a lot of stairs throughout the trail. It's an easy to navigate hike, as the trail is clear and the stairs are nice for easy ascents. If a hiker in your party has difficulty with steps, this may not be the best trail to experience.
Cascadilla Gorge Waterfalls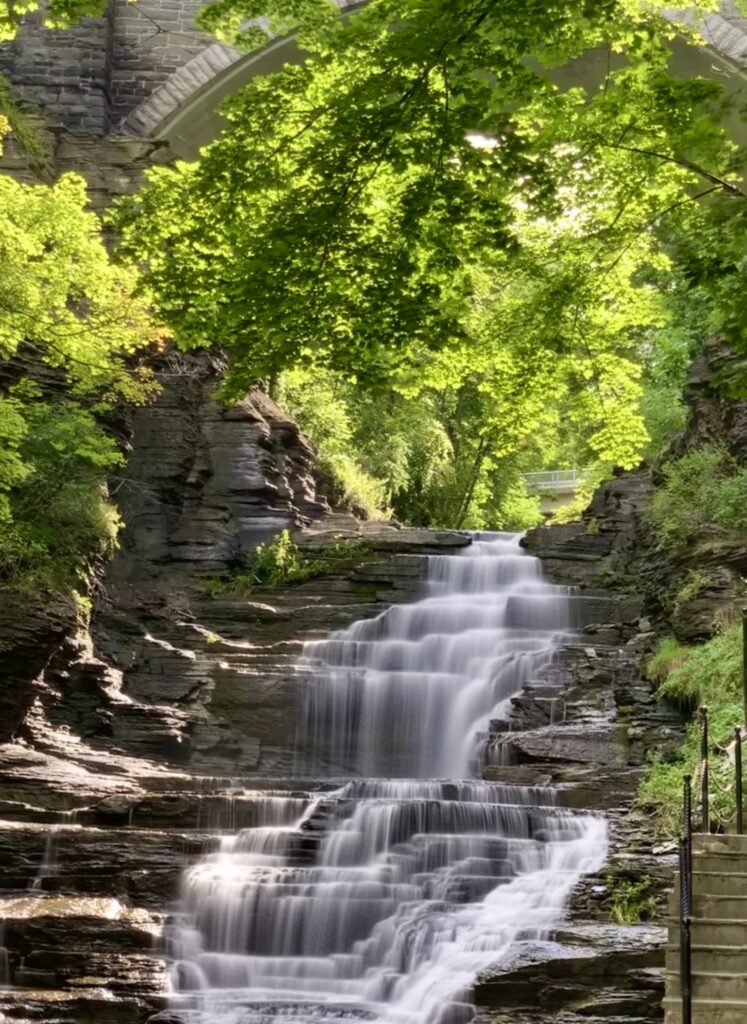 Shortly upon entering the gorge from downtown Ithaca, it feels like you've been transported to a rural area. The sound of the waterfalls is calming and you feel far away from the city traffic. There are numerous cascades of water along the trail, as well as eight larger waterfalls. A couple beautiful bridges also span the water.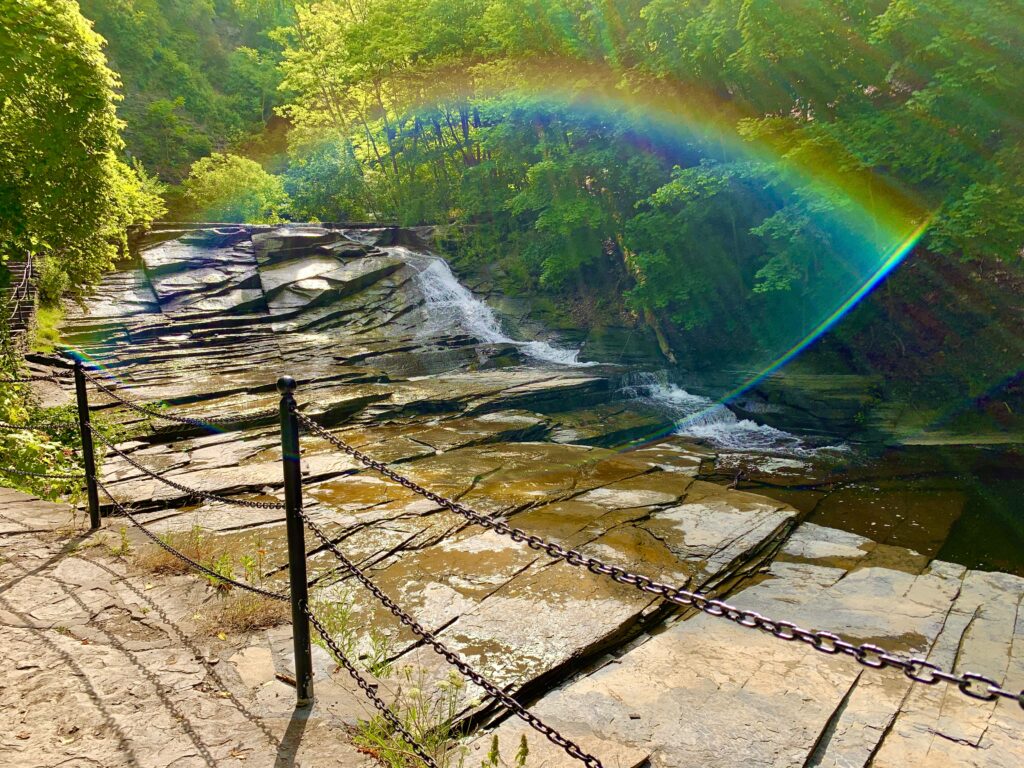 The constructed stairs have some railings, making it easy to follow the gorge trail to College Ave on Cornell University campus. While there was some construction at the entrance of the trail on Cornell campus in mid-2020, there was a food truck that sold bagel sandwiches and a few tables scattered along the wide sidewalk. This made for a great place to grab a snack and eat.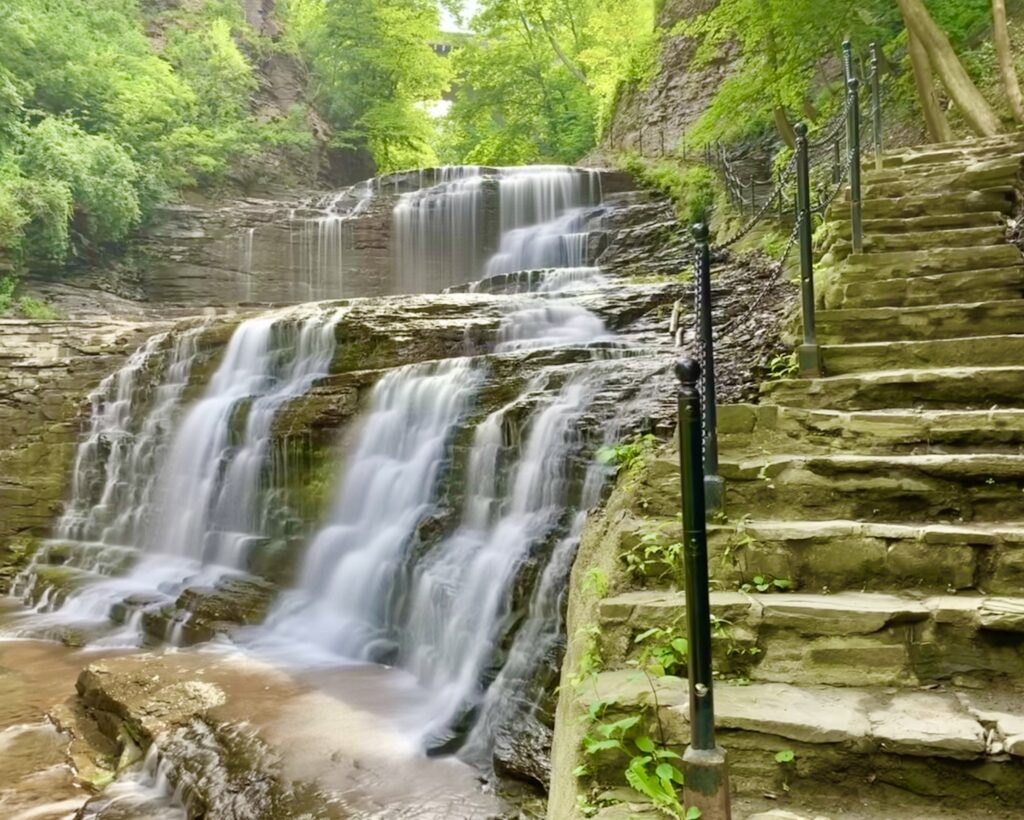 New York State Waterfalls
Looking for more beautiful waterfalls in New York State? Check out: Watkins Glen State Park, Robert Treman State Park, and Havana Glen Park. Explore more of Ithaca on their official website.