Disclaimer: Caution must be used at all times as natural hazards exist at Robert Treman State Park. Please play wisely and follow your applicable state guidance for travel and safety considerations.
Robert Treman State Park is located in Ithaca, New York. The park consists of a beautiful gorge trail and a swimming area that borders a gorgeous waterfall. It's also home to the 115-foot Lucifer Falls.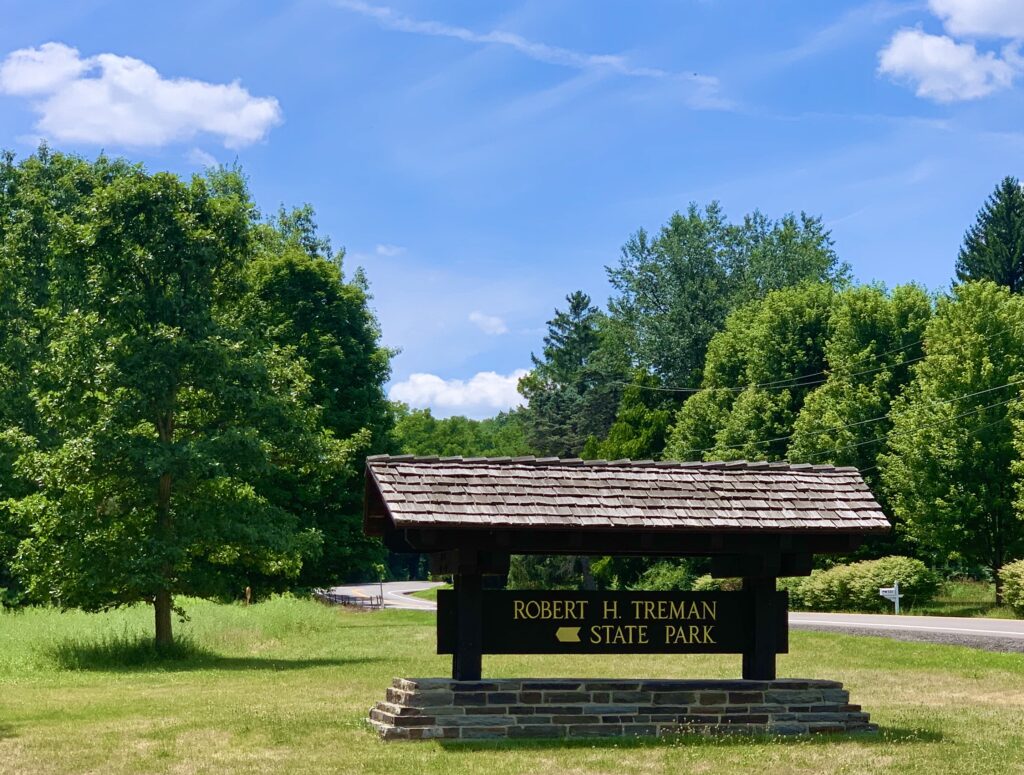 It costs $8 per car to enter the park, but check the state park website to ensure the fee has not changed. The parking receipt is good for other state parks that day. For example, you can also visit Buttermilk Falls State Park on the same day, and the one fee will get you into both parks. Just show your receipt at the parking booth.
This post will focus on the swimming area at Robert Treman State Park.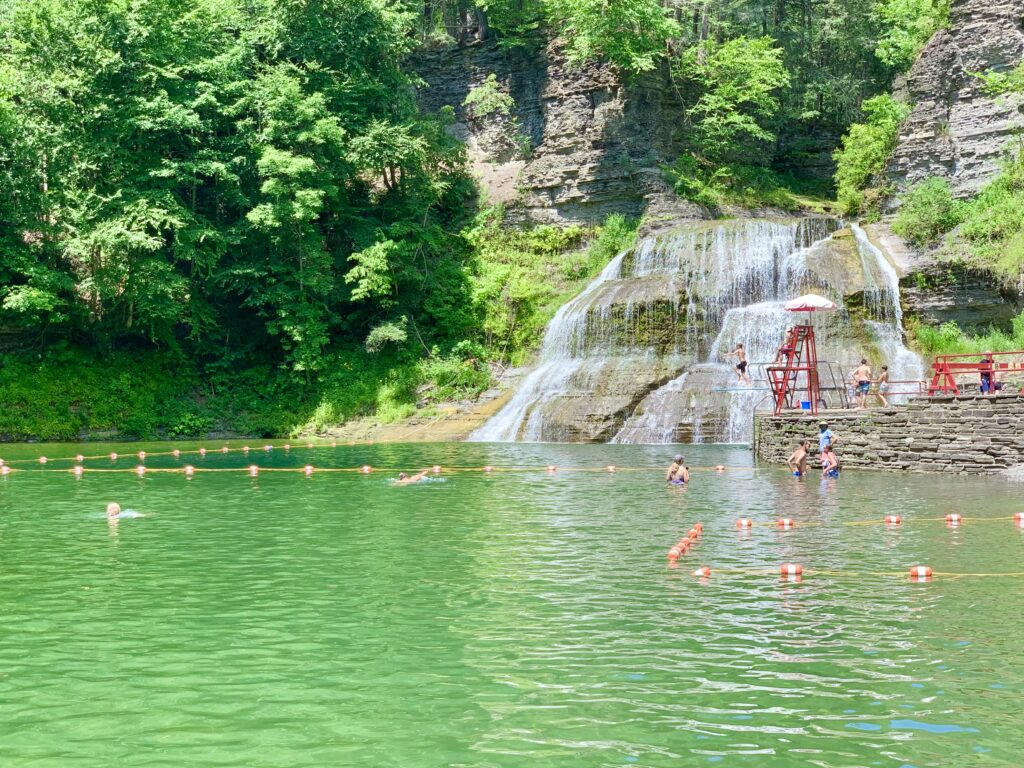 Robert Treman State Park Swimming Area
The park staff monitors the water for safety and water quality. The swimming area can close for days at a time, so please check the park website to ensure swimming is open. There are also specific hours for swimming, as the area has lifeguards on duty. Note that the water is typically very cold. On a day in mid-July, the water was 65 degrees.
For swimming, enter at the lower park entrance ticket booth. A short driveway will lead to a parking lot, and the park begins with a picnic grove.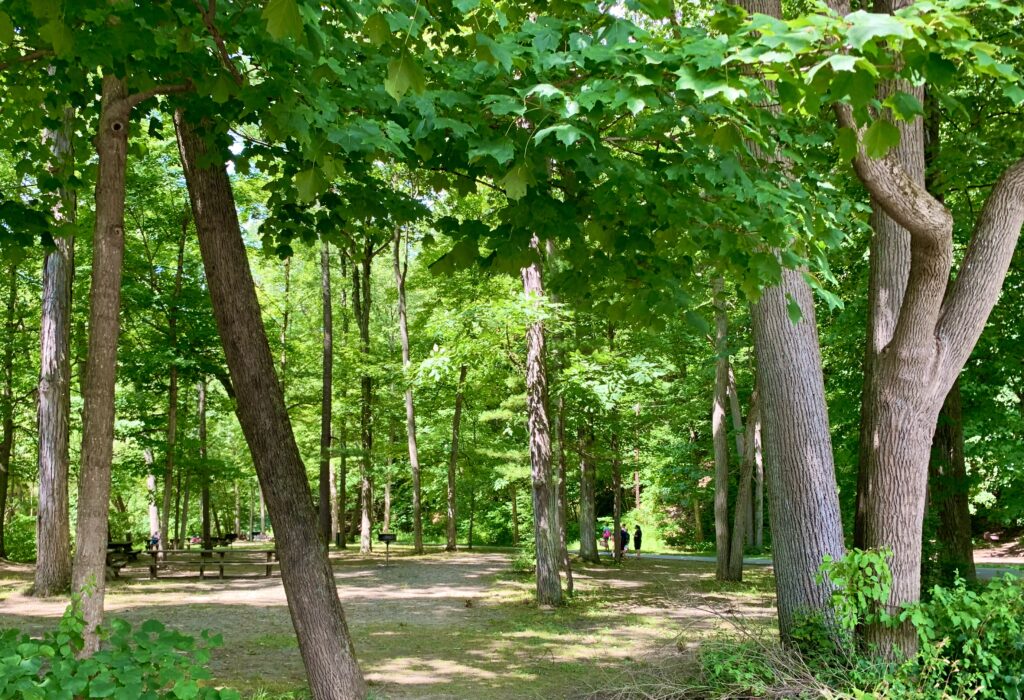 There's an obvious path through the grove which goes by a bathhouse.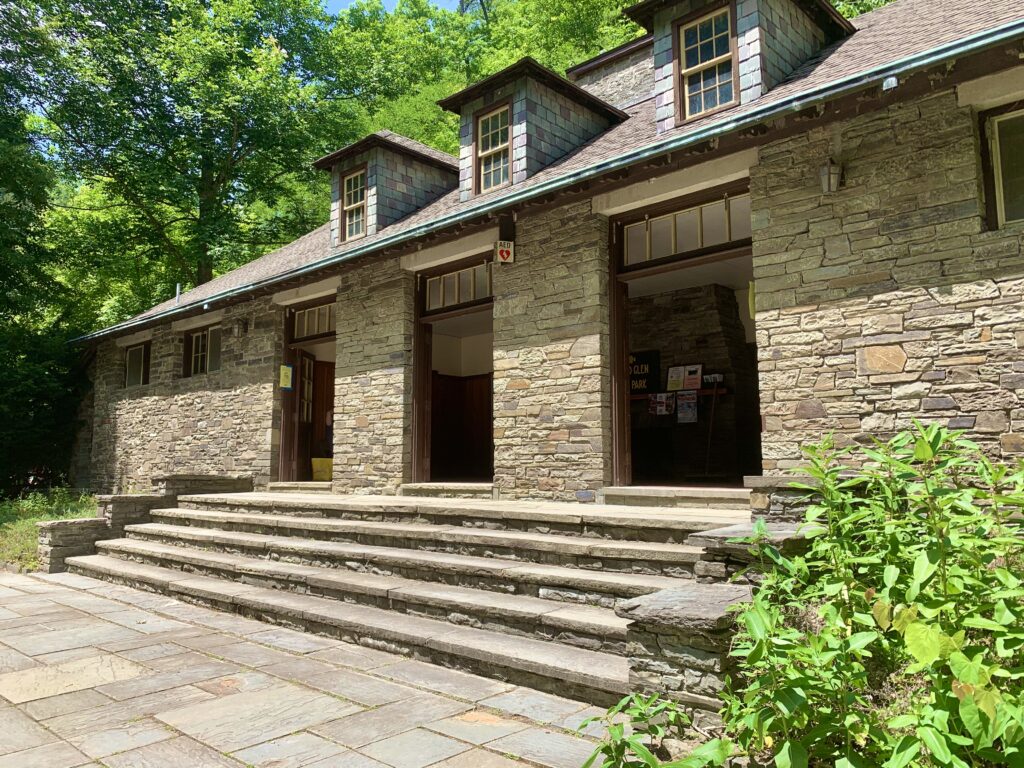 The bathhouse contains changing rooms and bathrooms. Continuing on the path is a grassy area for beach blankets and chairs. A few steps away is the entrance to the swimming area of the lake.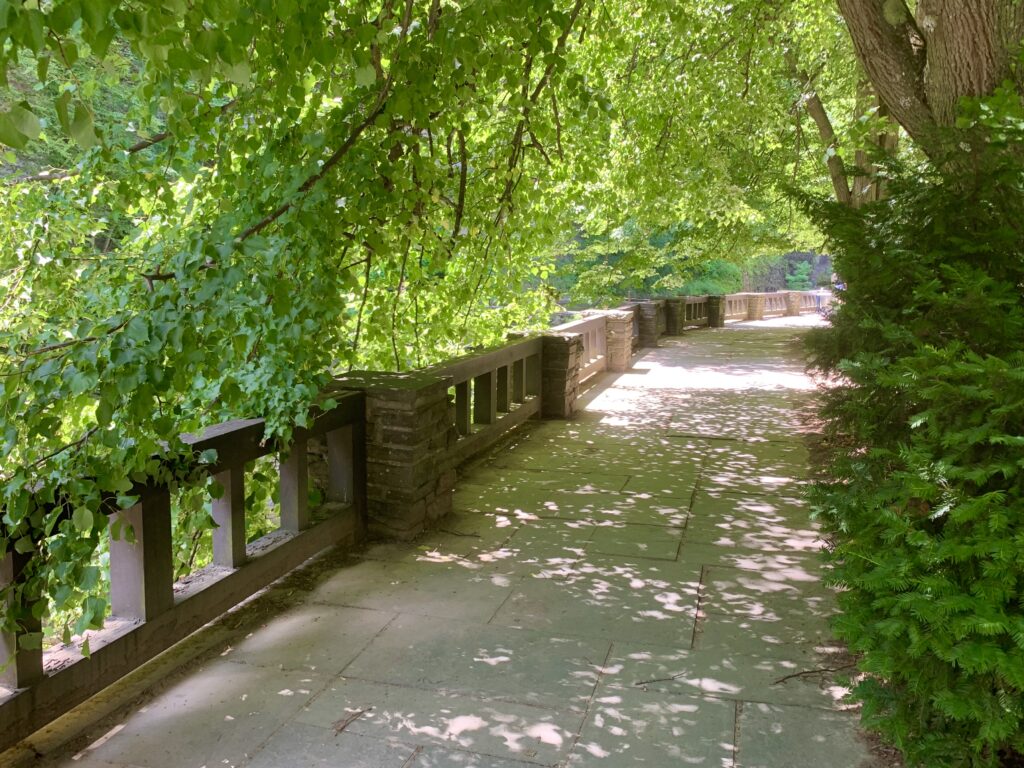 The lake is rocky at the bottom, so it's good to bring a sturdy pair of water shoes. The lake gradually goes from zero-depth to several feet deep. Further out, it's more than 15 feet deep. There is a shallow, roped area for smaller children.
Robert Treman Diving Board
In order to use the diving board, there is area that has ropes to distinguish the line. Luckily, for our visit there were not many people diving, however the roped line section indicated that it can get quite busy.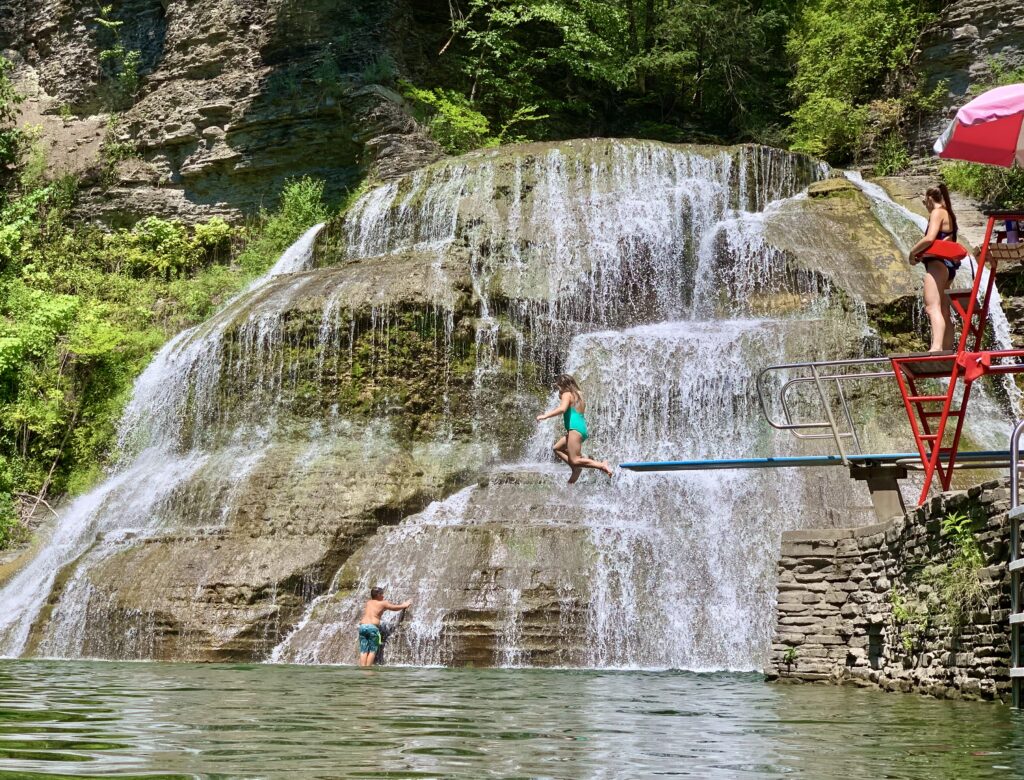 After jumping off the diving board, it's possible to swim toward the water fall and attempt to climb it. Many people try to get to the first ledge, and there's one section were it is possible to sit.
There is a long ladder to exit the lake after jumping or attempting to climb the waterfall. The only way to get to the waterfall is by jumping off the diving board first.
Robert Treman State Park Hiking
For more hiking information about Robert Treman State Park, visit their website and map of the park.
More State Parks
Looking for more state parks? Check out – Swatara State Park, Ohiopyle State Park, Ricketts Glen State Park, Trough Creek State Park, Gifford Pinchot State Park and Rocks State Park