Fairlington Park is located southwest of Washington D.C. in Arlington, Virginia. It's easy to access from I-395 or Route 7 as it borders South Stafford Street. The park is located south of Arlington along the route that leads to Alexandria. It's beside a community center, and therefore has a large parking lot.
Fairlington Playground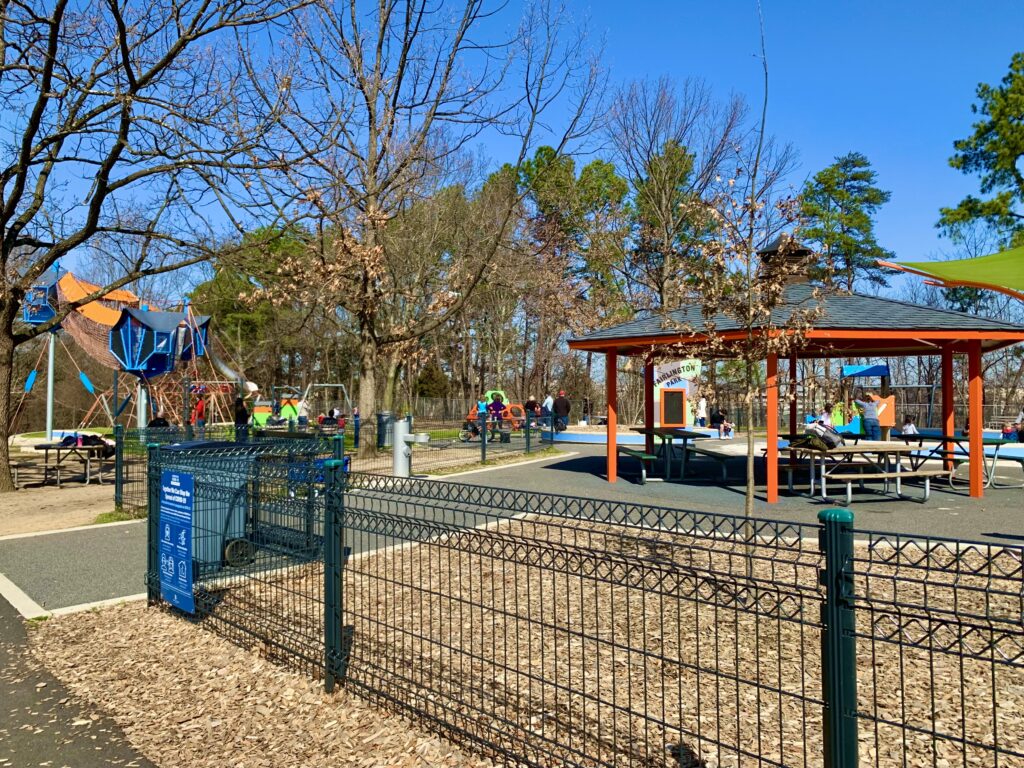 Arriving at the park on a nice Sunday afternoon, the parking lot was fairly full. However, we were able to find a parking space.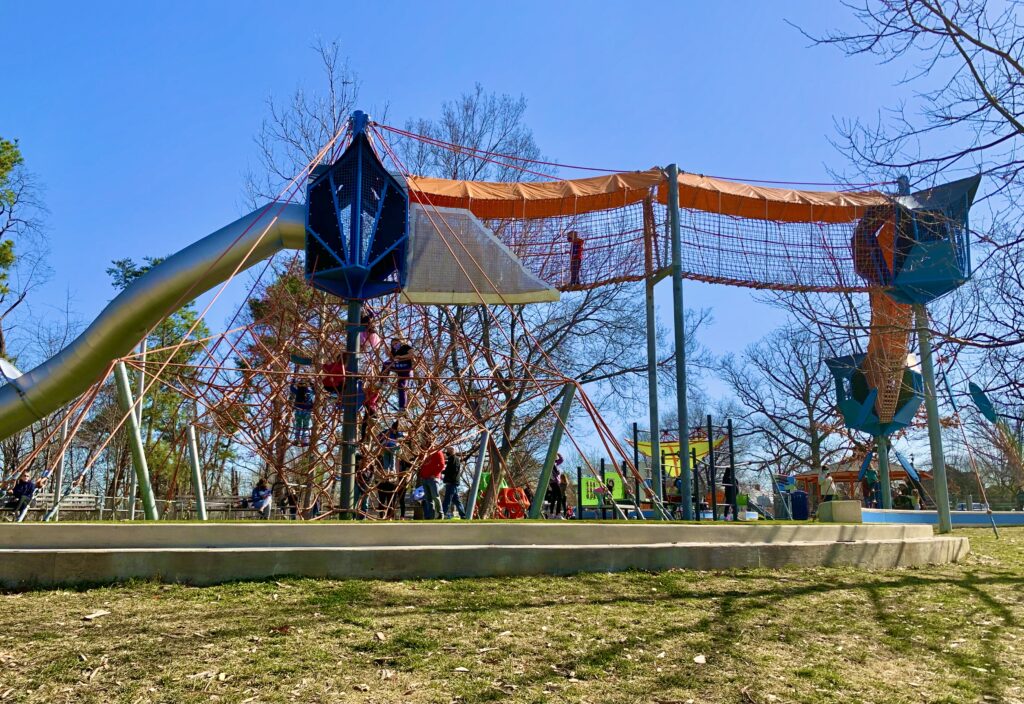 The playground is large and contains several sections for different age children. The biggest and most awesome part of the playground is the climbing structure with the metal slide. Keep in mind that it's somewhat difficult for adults to follow children through the climber, and it's quite high. I noticed a few small children being hesitant to continue once they reached the highest part of the climber.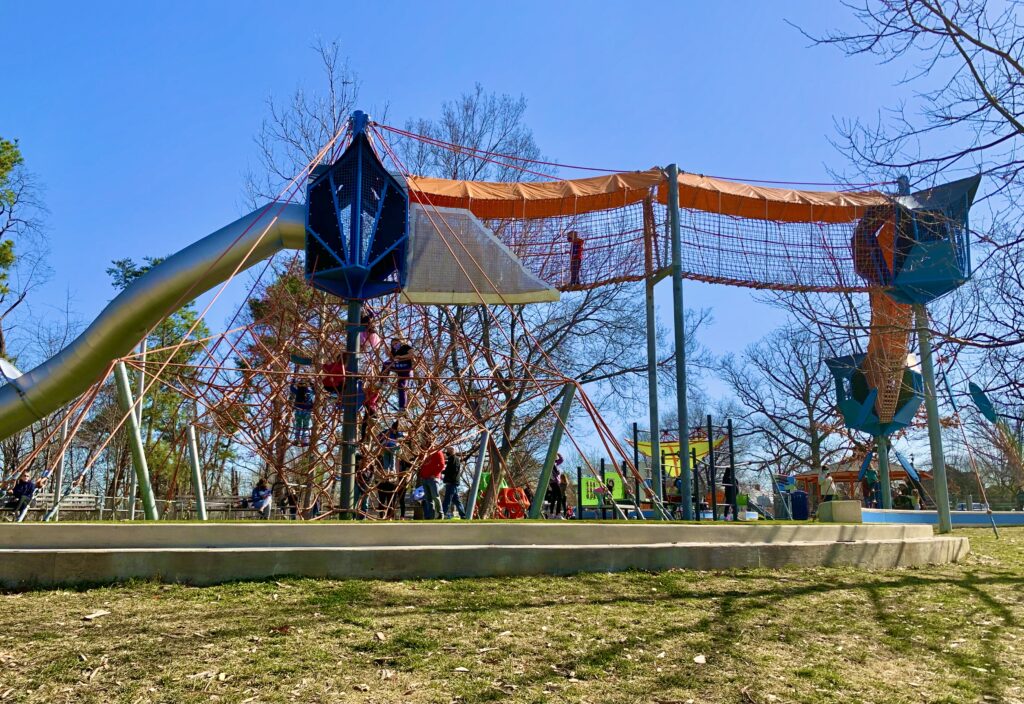 Also, keep in mind that the slide at the end of the climber is fast! There is an extra long, somewhat flat portion at the end of the slide to help with slowing down. However, children were still shooting out of the slide, sometimes landing on the ground. It's a small drop to the ground, but you still may want to let your children know of the speed before heading down the slide. It's important to make sure other children are not at the bottom of the slide area, since the slide is so fast. It looked very fun, though!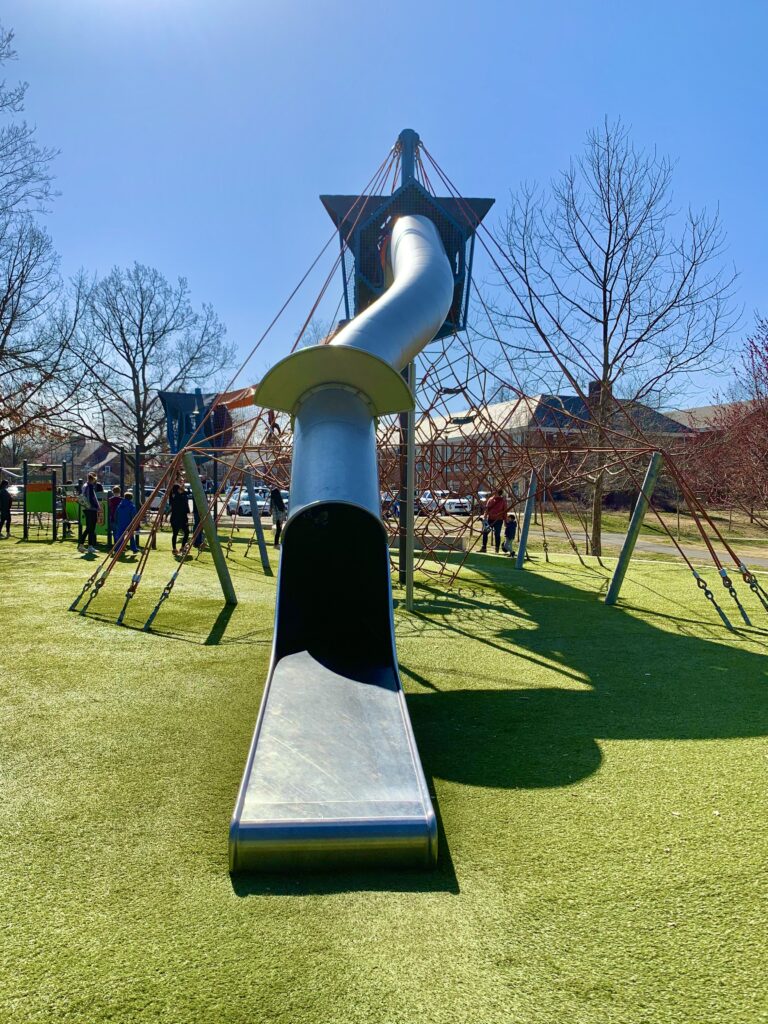 There is also a nice zipline in this playground. A shaded pavilion helps with the sun in the summer, as the other portions of the playground are in the sun with a few trees scattered throughout the playground. We were there at the beginning of the spring, so we didn't benefit from the shade trees.
Toddler Play Area
The toddler play area has some smaller equipment to climb and slide. There's a few additional climbers and a log bridge for younger children to enjoy.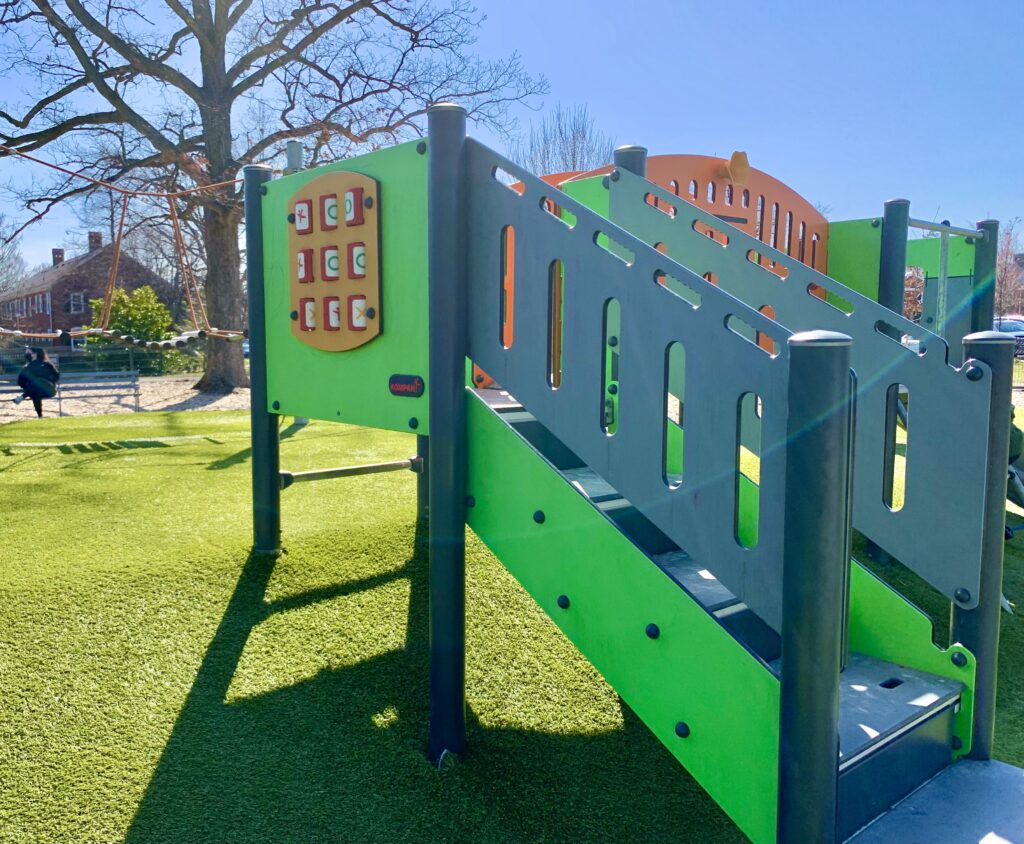 Fairlington Park Sand Play Area
Keep in mind there is a sand area in this playground. My kids always enjoy playing in the sand, but then sometimes end up covered in it.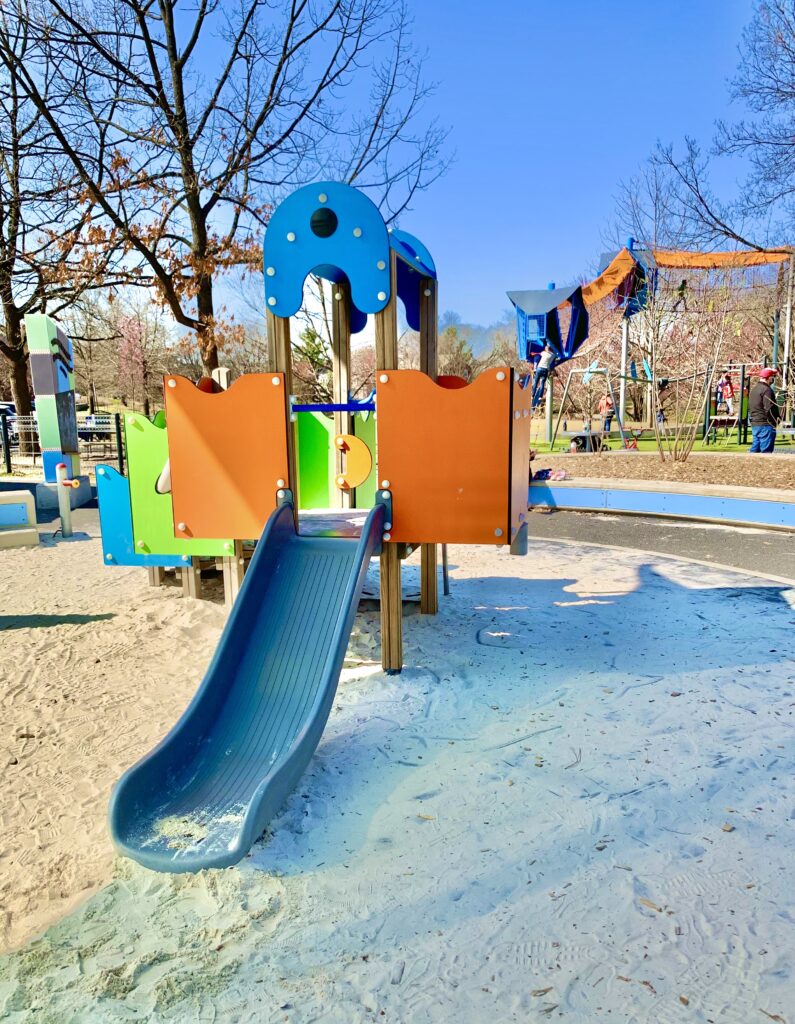 More Amazing Playgrounds
Check out these amazing playgrounds in the Washington, D.C. area.
Check out the best playgrounds in Maryland.