Been There Done That with Kids was chosen as a Sweetest Family for Hersheypark 2021. Our trips to Hersheypark are sponsored by Hershey Entertainment and Resorts, but all opinions are our own.
Hersheypark introduced a new restaurant on Memorial Day Weekend 2021. The Chocolatier is opened on the second floor of a new building in Chocolatetown. Park admission is not required to eat in this full-service restaurant!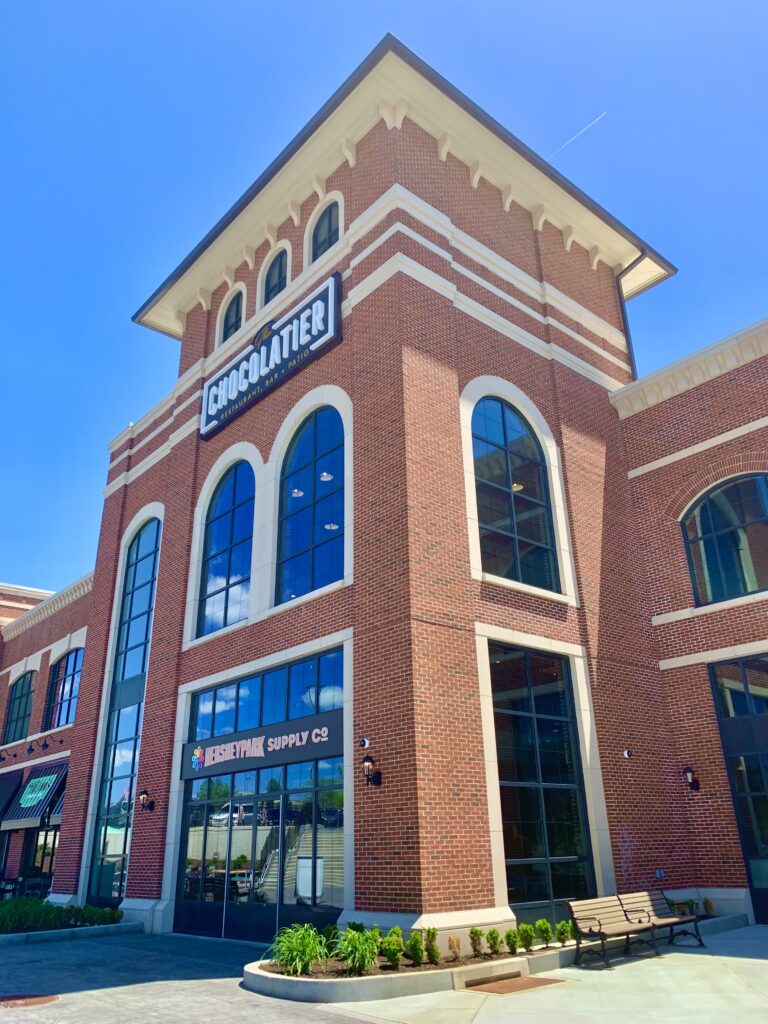 The Chocolatier will feature lunch, dinner, and desserts with a side of fun! There's also a bar and outdoor patio that overlooks the carousel, Kisses fountain, and the new roller coaster, Candymonium.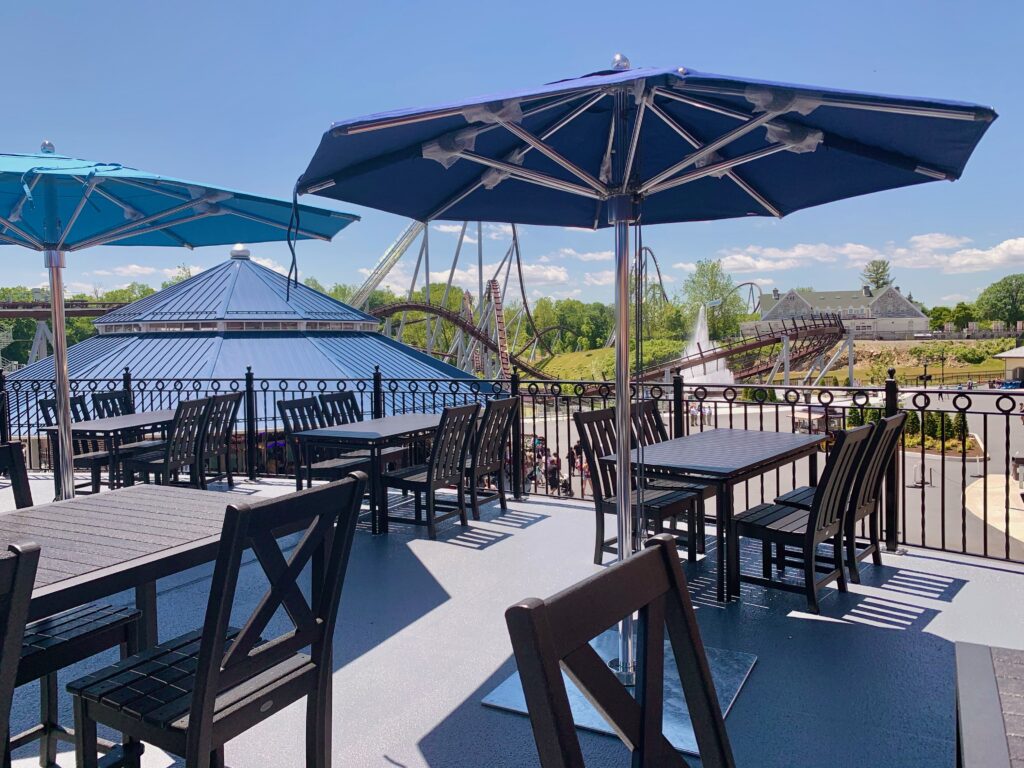 Chocolatier Food
Start your meal adventure with a Ferris Wheel sampler that is actually served on a Ferris wheel! It includes barbeque chicken wings, crispy mozzarella, chicken tenders, chicken buffalo dip, and soft pretzel dippers. There's a variety of other appetizers, include Reese's Peanut Butter Hummus!
The menu includes dishes with a homage to the Milton Hershey, and of course, include chocolate! You'll find hints of chocolate in the drinks, meals, and of course, the dessert! For instance, the barbeque burger comes with Hershey's chocolate barbeque sauce.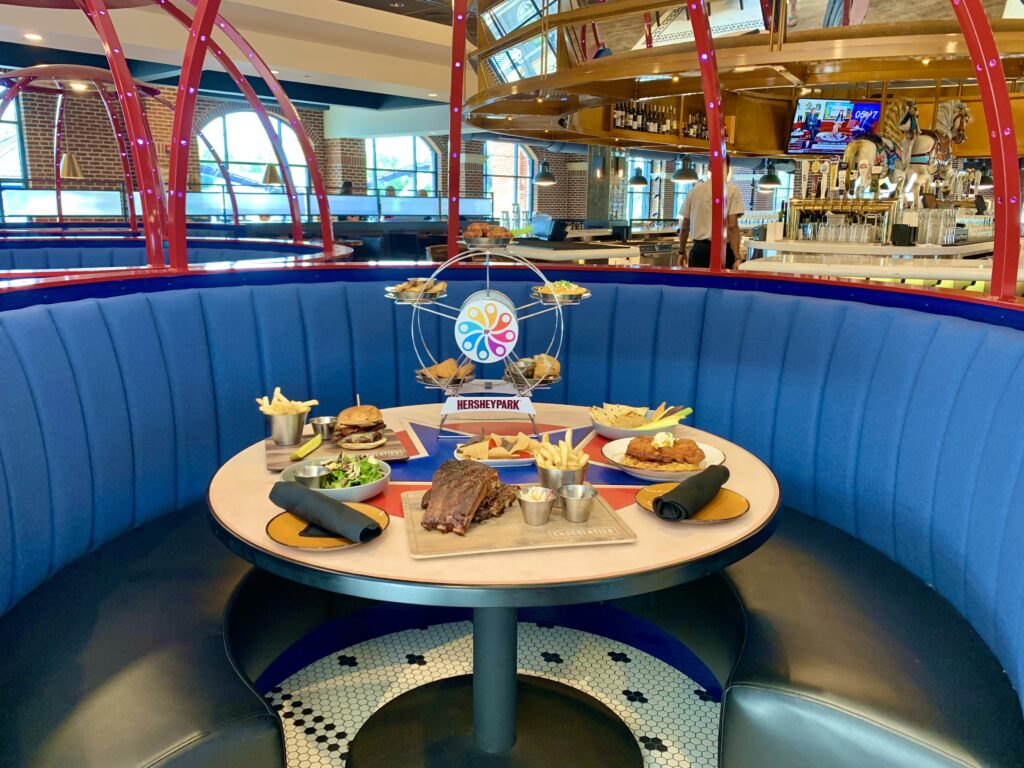 The entrees include burgers and other handheld sandwiches, flatbreads, ribs, steak, pasta dishes, and more! The chicken and waffles is a signature dish and there's even Heath Bar crusted salmon.
For the kids, there's a large kid's menu including pizza, pasta, grilled cheese, mac & cheese, salmon, and grilled chicken.
Of course, the best part is the dessert! The milkshakes are over the top, with flavors including peanut butter, chocolate, birthday cake, and strawberry twist. Warm cookie skillets, smores chocolate cake, and peanut butter layer cake round out the dessert menu. Though, the best part may be the chocolate Fun-due!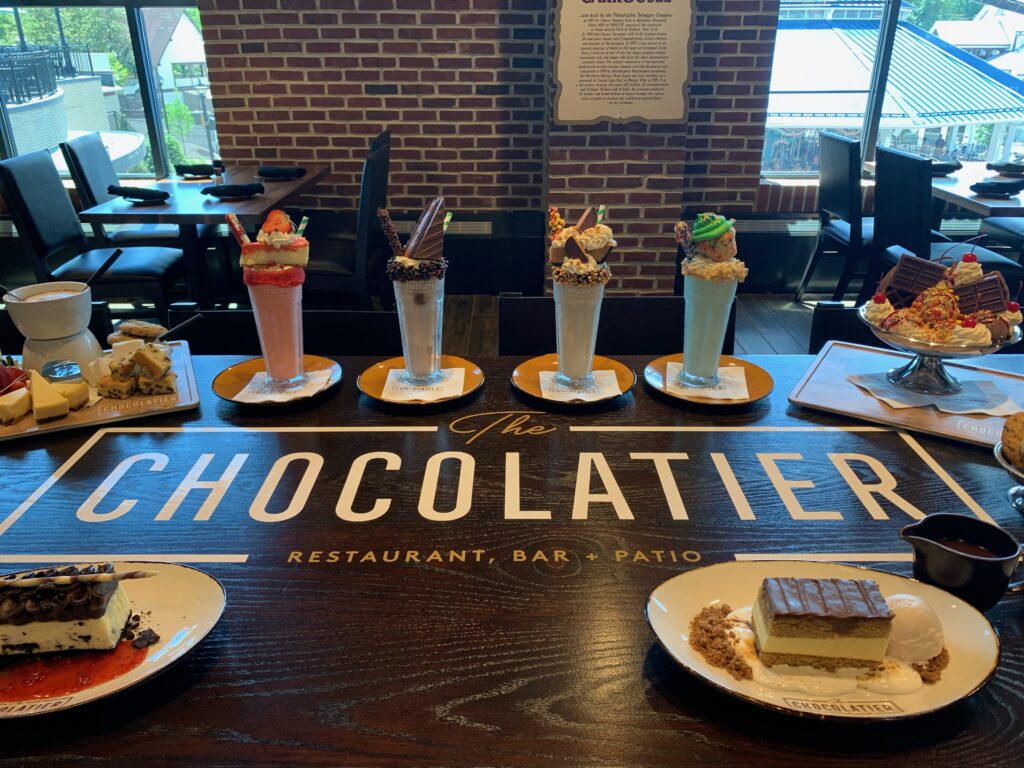 The Chocolatier will be first come, first serve for seating during the summer season. During the off season, you can make reservations here. Check out the full menu here.
The Chocolatier is open year round. So even when the park is closed, you'll be able to enjoy this piece of Hersheypark by visiting the Chocolatier. The Chocolatier is located above the Hershey Supply Co. store.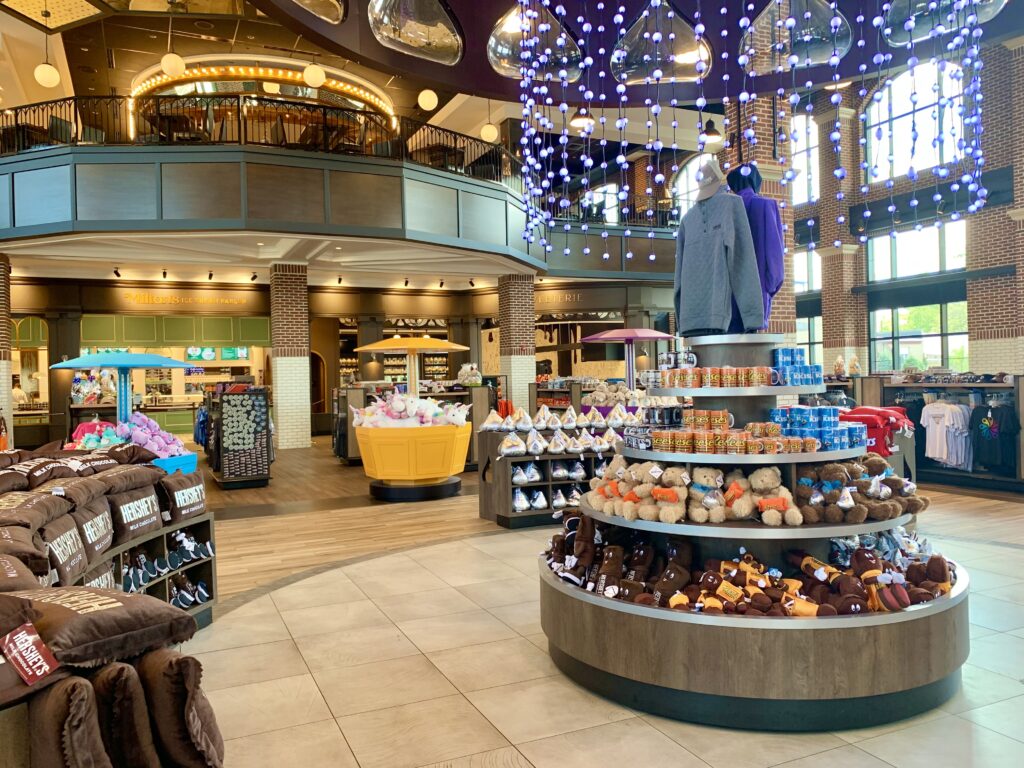 Looking for more Hershey fun?
10 Tips for Visiting Hersheypark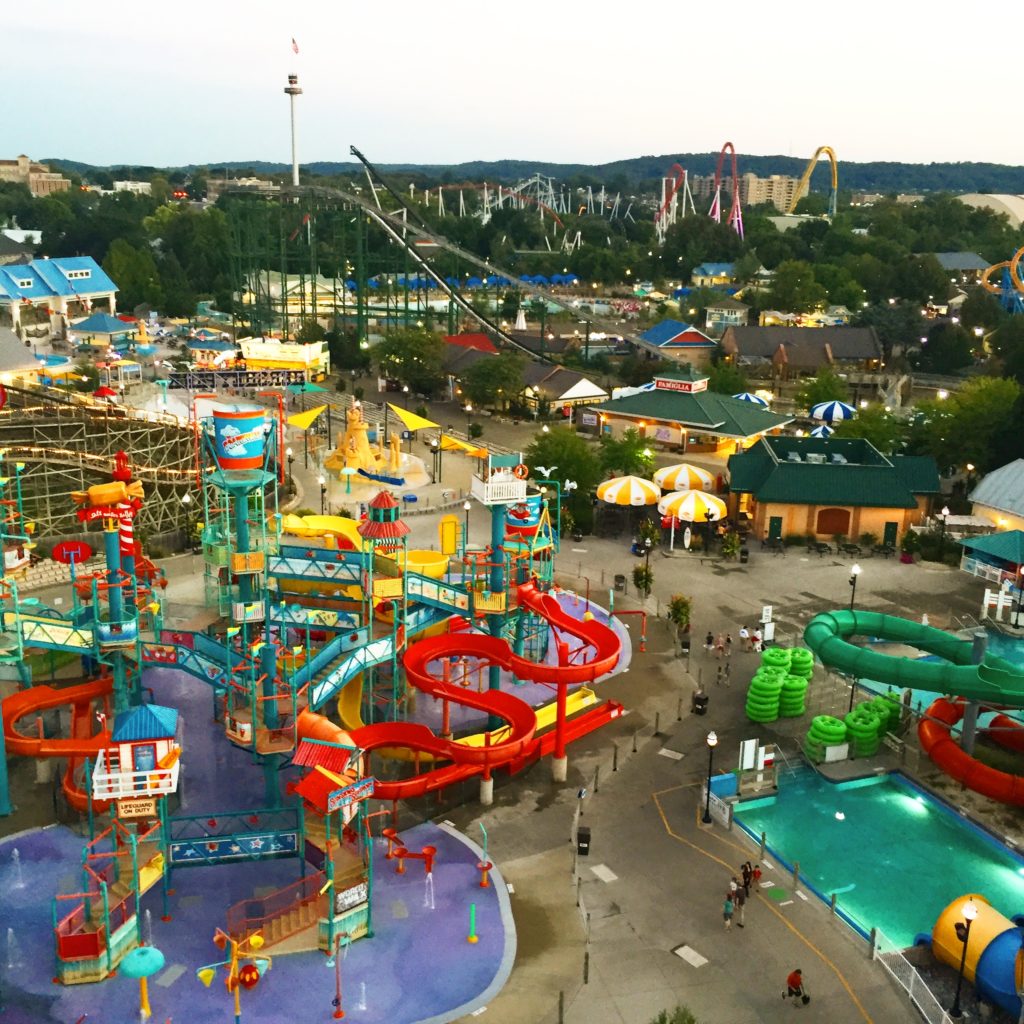 Guide to Hershey's Chocolate World attractions