Sponsored post – Camelbeach hosted us. All opinions are my own.
Camelbeach is an outdoor water park in the Pocono Mountains of Pennsylvania. This outdoor water park is located at Camelback Mountain Resort, which is a ski resort in the winter. Throughout the park, you'll see reminders of snow and winter, with the intermixing of ski lifts and water slides. It's very unique scenery.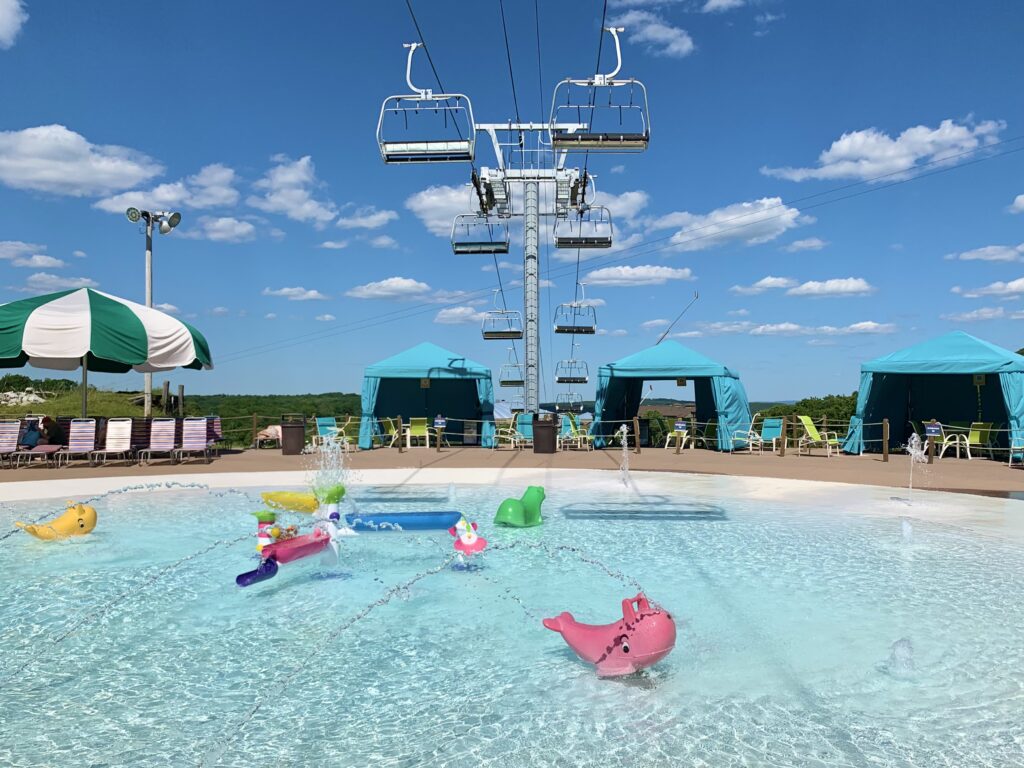 Upon arriving at Camelbeach, you'll be directed to a parking lot based on whether you are a season pass holder, resort guest, or day guest. If you need to pay for parking, it is done via smart phone. There are signs available with instructions.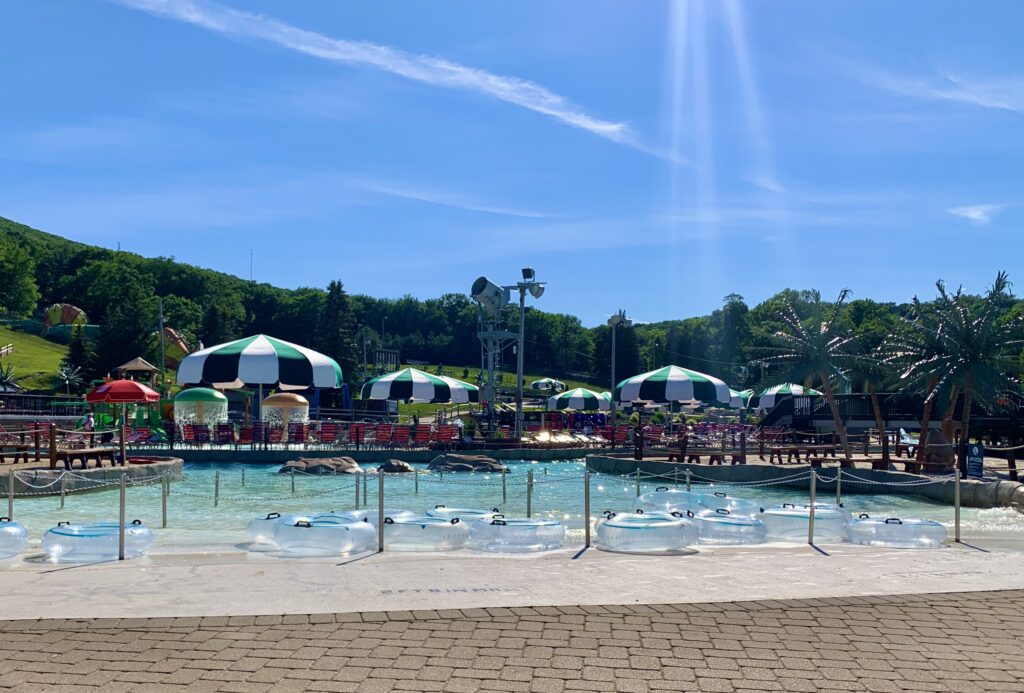 After entering the water park, you'll first see the lazy river. The lazy river uses tubes, and it travels around an island which houses a kiddie water play structure. The kiddie play structure has large umbrellas to provide shade for the little ones while they play.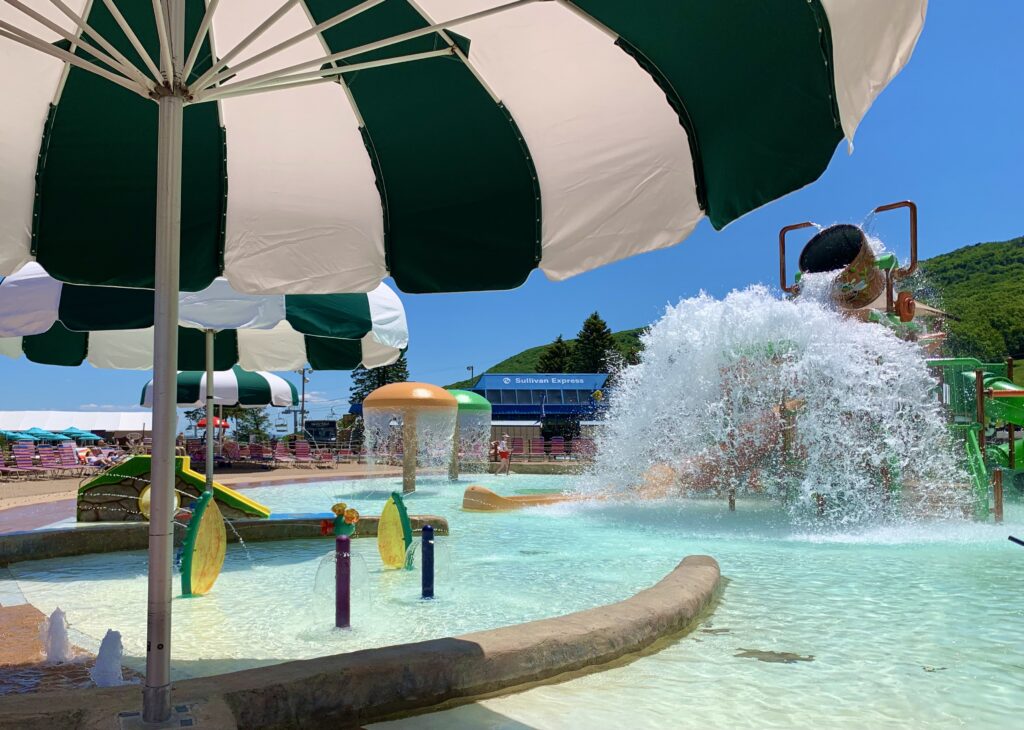 Down a path, not too far from the exit of the lazy river, is the Pharoah's Phortress. This is a large water play structure for older kids. There are several slides on this structure, as well as geysers, a large dumping bucket, and more. This area has an eatery of its own, cabanas, lots of loungers, and a restroom.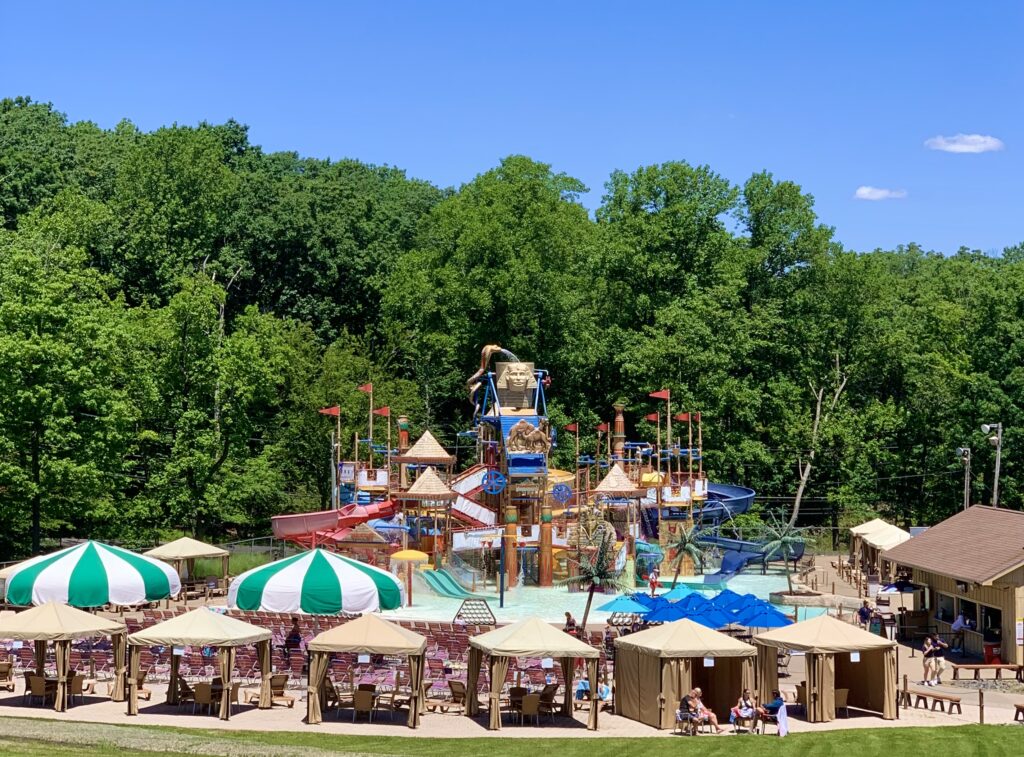 Camelbeach Wave Pool
Of course, one of the main attraction at Camelbeach is the wave pool. This particular wave pool gets taller than average waves. Keep this in mind if using the wave pool with children. Life jackets are available for use. The wave pool area includes plenty of loungers and a Dippin' Dots truck.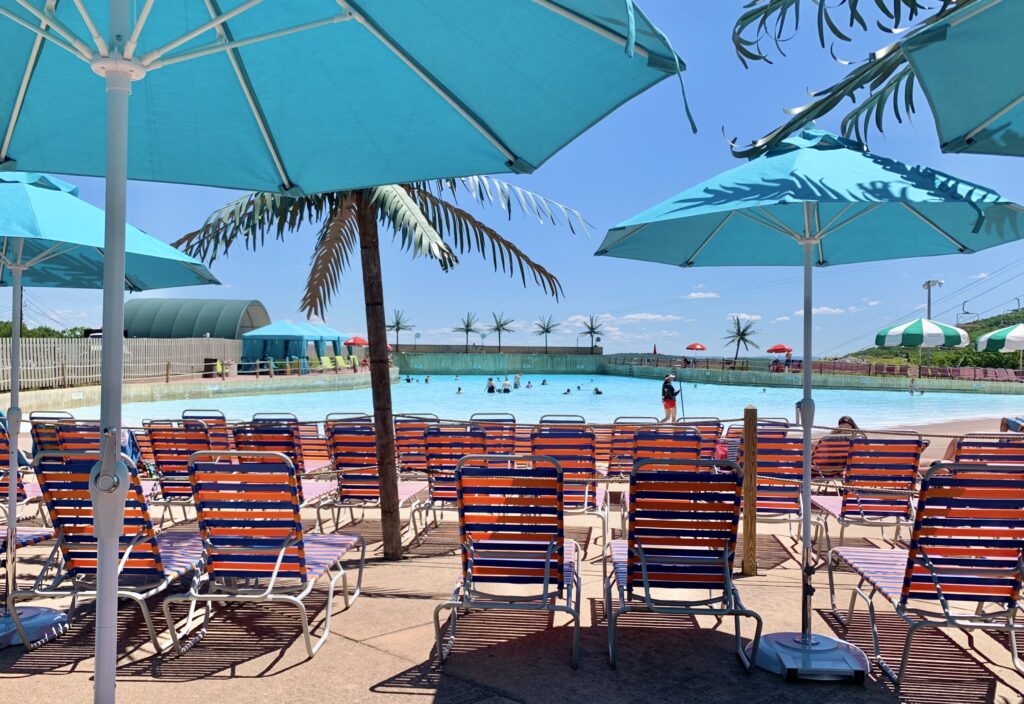 The other main attraction of Camelbeach is the thrilling slides! There is a wide variety of water slides including tube slides, body slides, raft slides, and a double tornado slide (very unique). If you're looking for some nice airtime, check out Dune Runner. If you'd like a thrilling body slide, try the triple venom slides.
My favorite are the tube slides. I think the yellow one is the best! It feels really long and is full of fun twists and turns. If you like dark, enclosed slides, then Midnight Run (gray slide) is your go-to slide.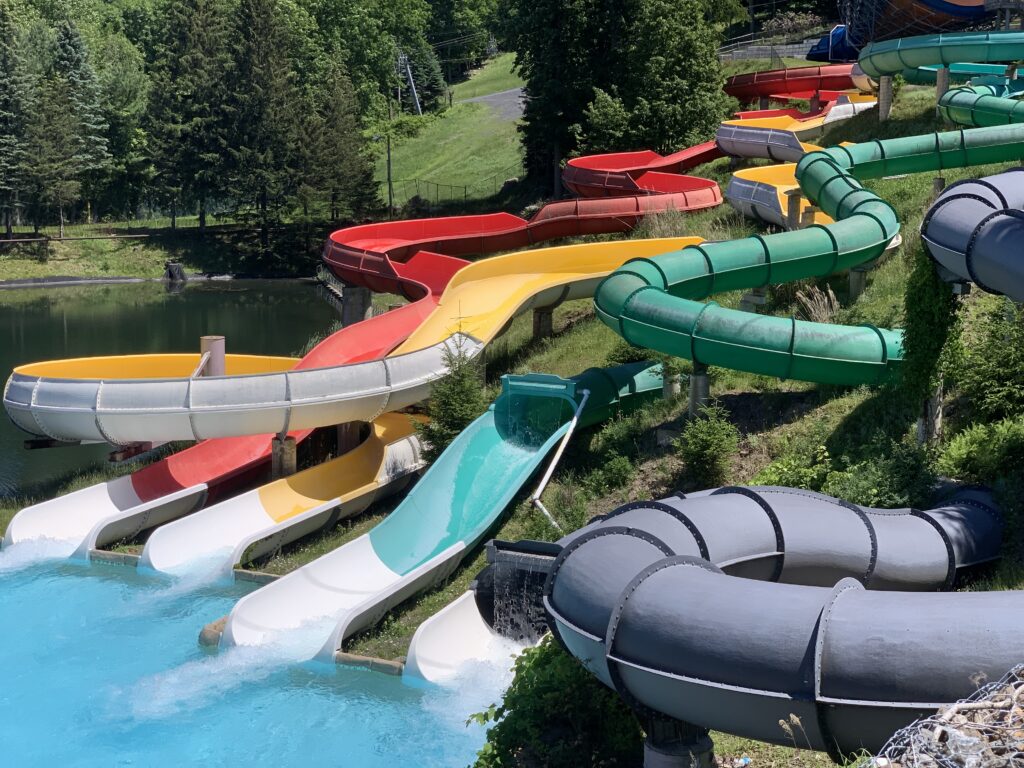 Camelbeach Cabanas
If you're looking for a place to relax in the shade, then you'll want to check out the cabanas. Camelback has a few levels of cabanas to rent for the day. The cabanas are around the wave pool, Pharoah's Phortress, the Olympic-size swimming pool, and the baby pool. There are regular cabanas, premium cabanas, and VIP cabanas.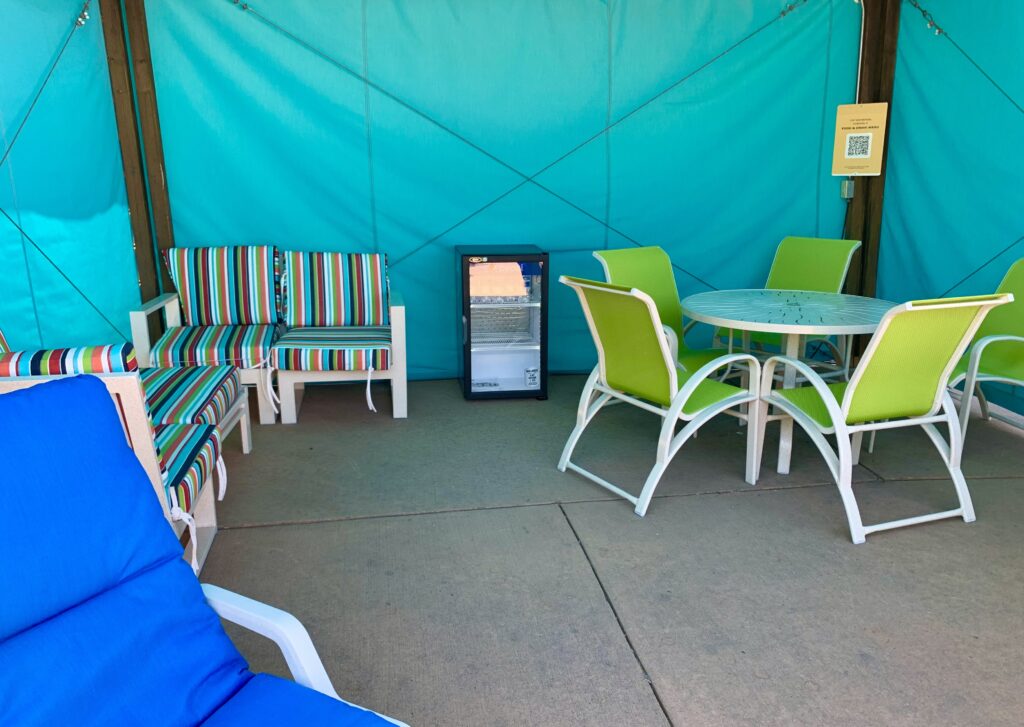 Food at Camelbeach
Camelbeach offers a wide variety of food. The best part is that there are food trucks available around the water park. We tried the "On a Roll" food truck, which offered a meatball sub and many other sub options. The other food truck on the day was visited was a taco truck. There's also a waffles and ice cream stand and a snowball stand.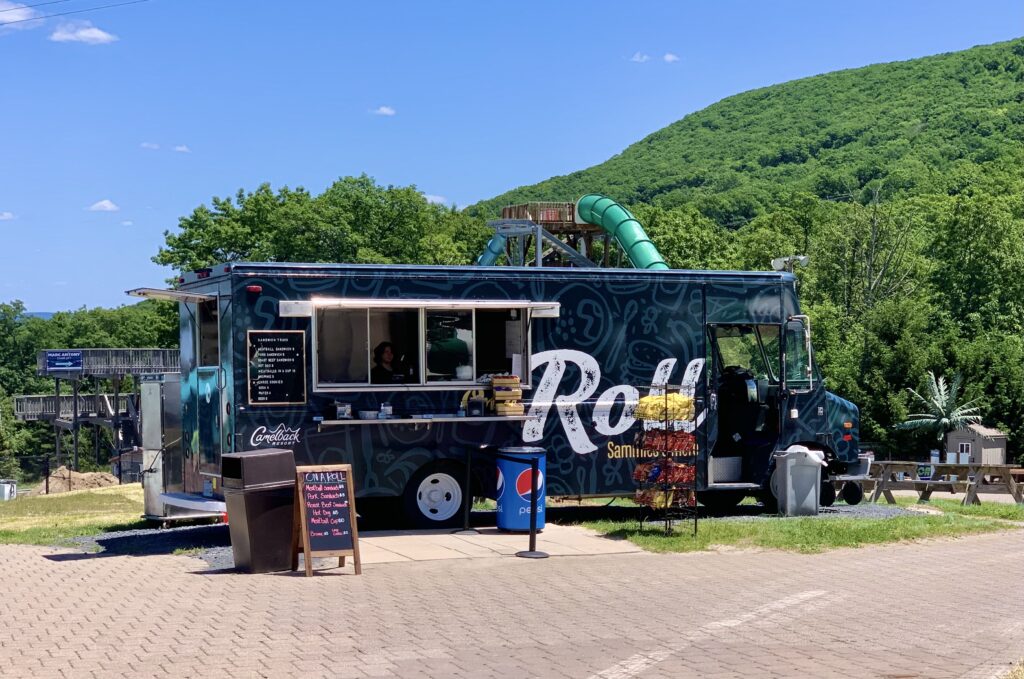 Tips for Visiting Camelbeach
Bring flip flops or water shoes for traveling between water slides and attractions. The concrete can get hot!
Be sure to have your own towels. Camelbeach does not supply towels.
If you visit on a cool day, warm up in the swimming pool. The water in the pool was quite warm.
Keep in mind the waves in the wave pool are larger than usual. Life jackets are available.
There's a restroom tucked away down by the Pharoah's Phortress. This is helpful to not have to walk up the hill to the main restroom.
Aquatopia Indoor Waterpark
Aquatopia is Camelback's indoor waterpark. It's located inside Camelback Resort. For more information about Aquatopia, check out this post.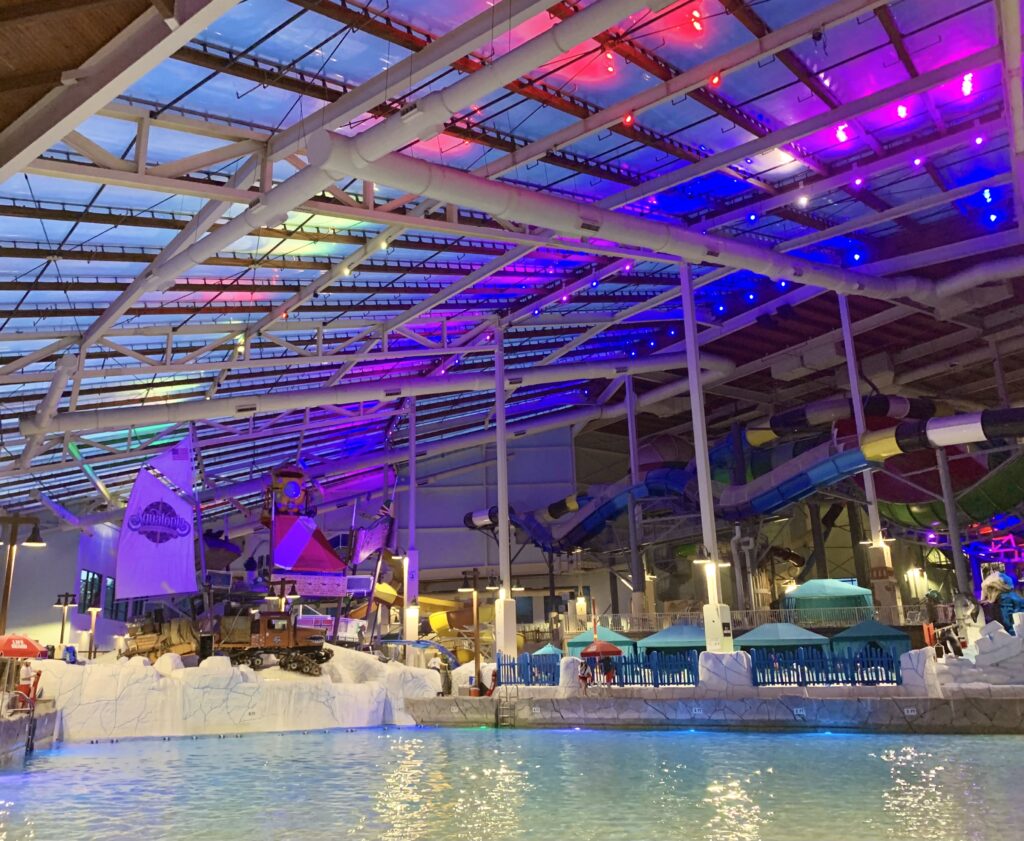 Sponsored post – Camelbeach hosted us. All opinions are my own.