Sponsored Post – Dutch Wonderland hosted us as part of the Royal Ambassador program. All opinions are my own for these reasons to visit Dutch Wonderland.
Dutch Wonderland is an amusement park geared toward young children and their families. If you have a child in the age range of 2 to 8, those tend to be great ages to visit. It will depend on the child's comfort level with rides, but one of the great things about Dutch Wonderland is the gentle rides. Let's explore 10 other great reasons to visit Dutch Wonderland!
Duke's Lagoon
Duke's Lagoon is Dutch Wonderland's water park. This water park includes several tiny water slides and a splash park. The water park doesn't have any standing deep water, so it's a great fit for young children who are becoming comfortable with playing in water.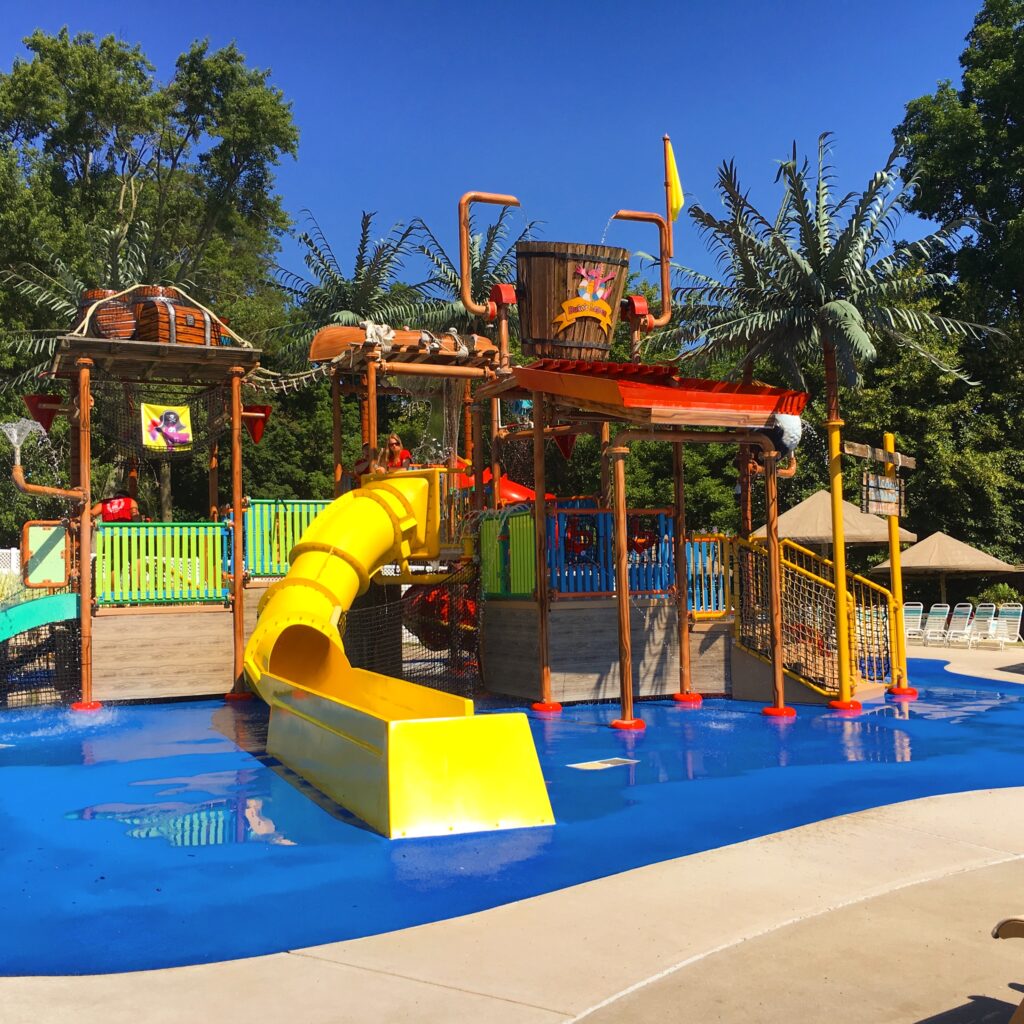 Once children are a bit older or a bit more thrill-seeking with their water rides, there are two large water slides in the Dutch Wonderland water park. These slides allow you to choose between a dark tube slide and a slide that allows light to pass through the tube. For a child's first big water slide, the light one tends to be best. As with many Dutch Wonderland rides, children can ride the water slide with an adult.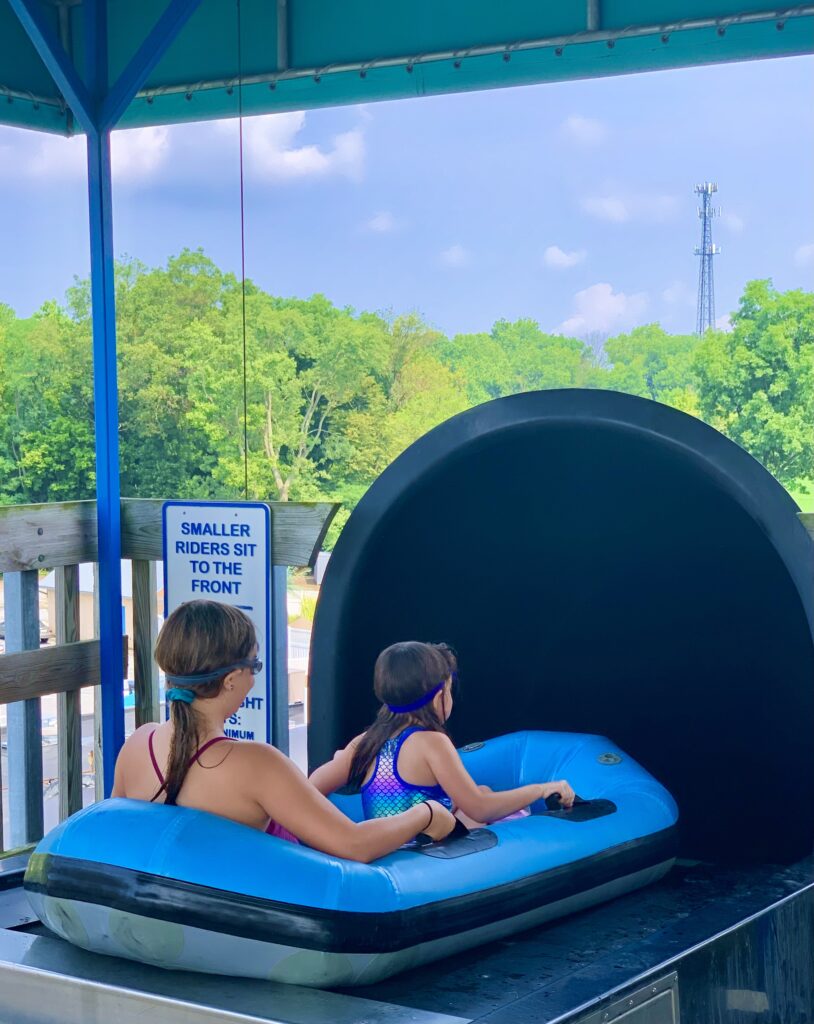 Dutch Wonderland Diving Shows
The diving shows are a favorite of Dutch Wonderland visitors! A variety of diving shows are available at the park, and it's important to check the show times posted outside the theatre. There are two shows which includes a story line, usually about a dragon and a princess, with a diving show weaved into the story. The other option is an "open dive". This is where the divers show off their most impressive dives to upbeat music. There's also a contest to see which diver can make the biggest splash.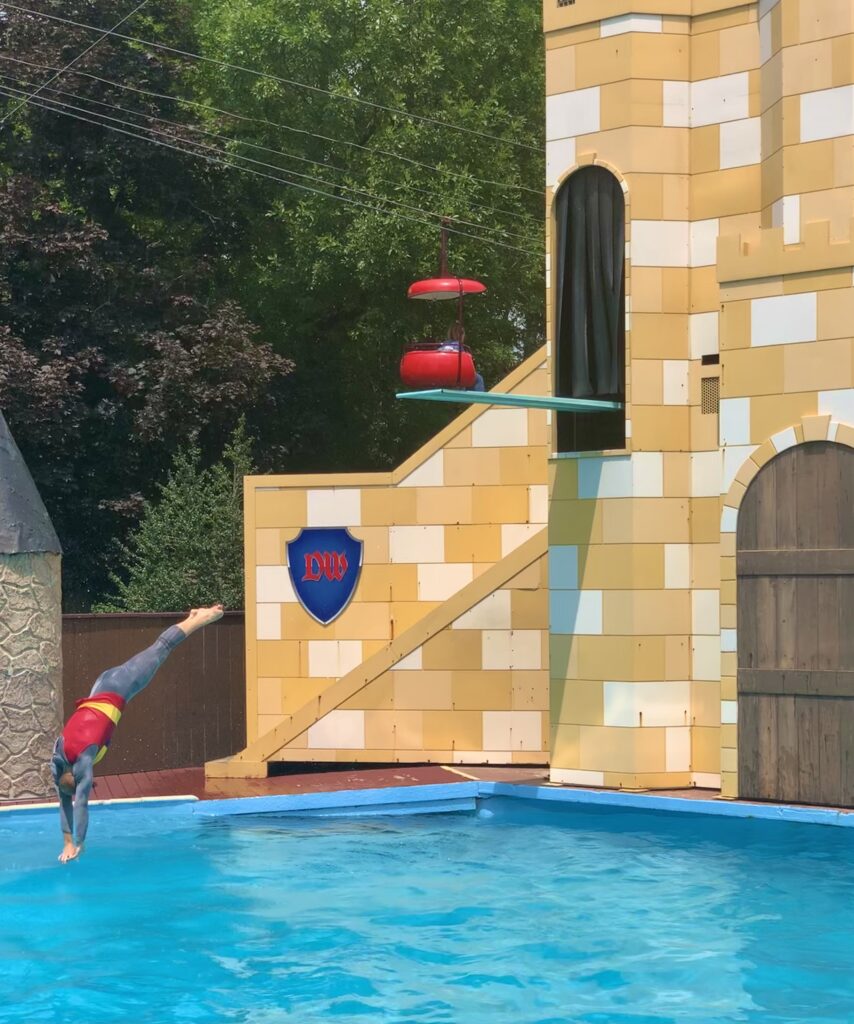 Family Favorite Rides
Of course, a great feature of this park are the gentle rides which are a great introduction to amusement parks for young children. Most rides are either very slow, and / or there's the ability for an adult to ride with the child. As the child gets older, there are two large roller coasters to keep them entertained as they start to enjoy larger rides.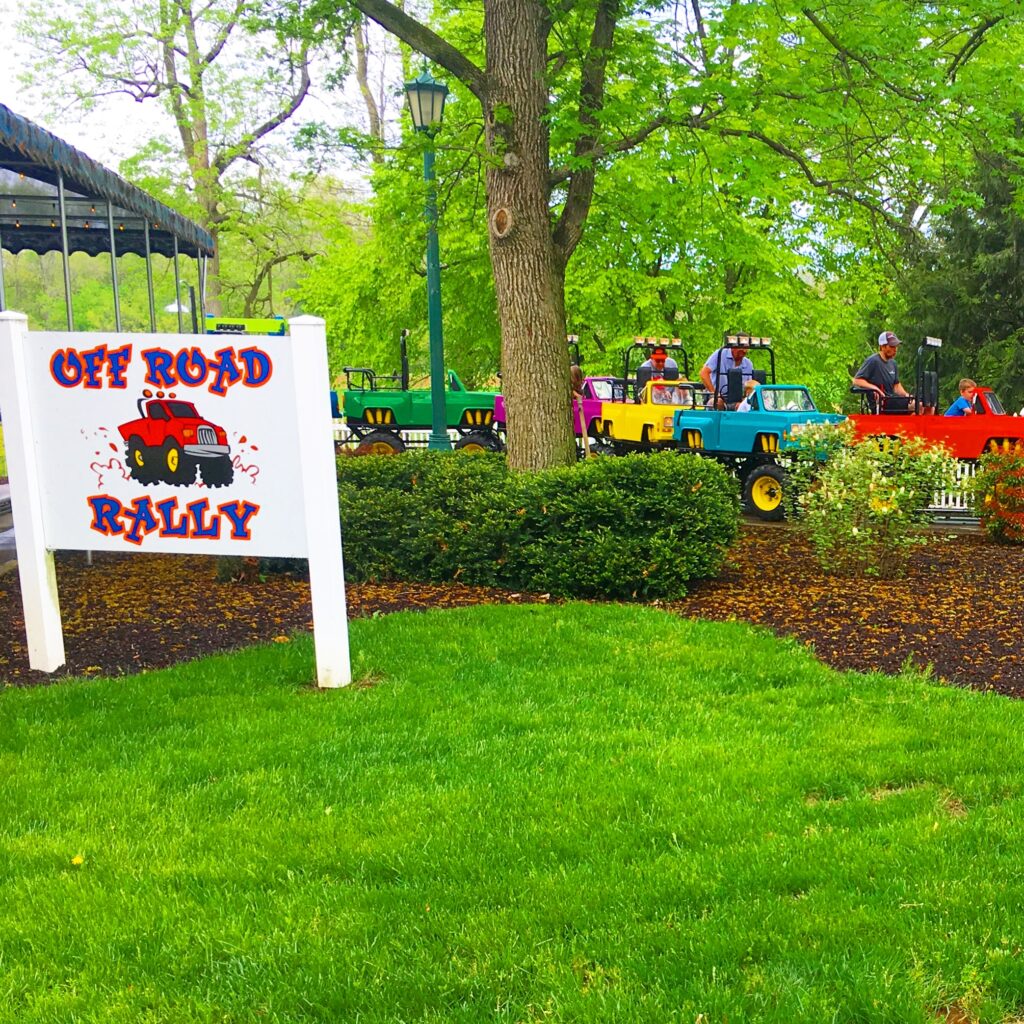 Tiny Buildings
Even though there are some great children's rides at Dutch Wonderland, kids also tend to be drawn in by the small buildings that are located throughout the park. My kids always loved the schoolhouse with the chalkboard.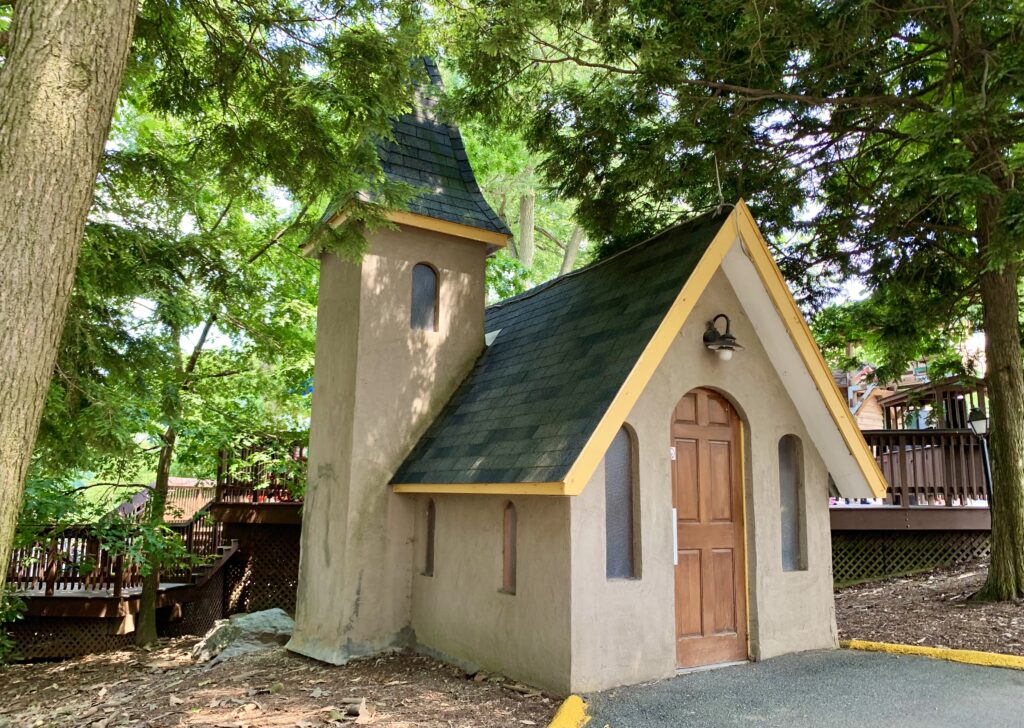 Merlin's Mayhem
Merlin's Mayhem is a new inverted roller coaster at Dutch Wonderland. While it looks like it climbs a large hill, it's actually some slow and short which gives you a way to slowly introduce children to larger thrill rides.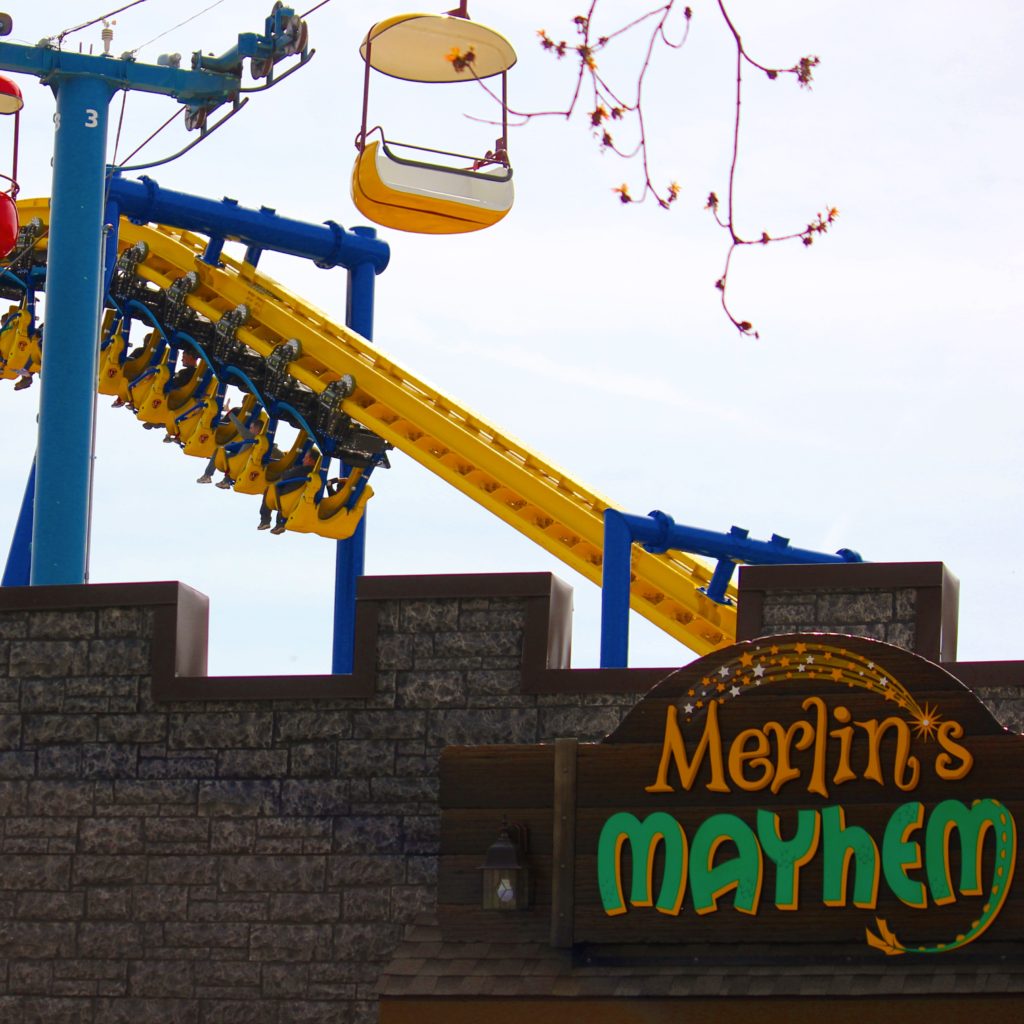 Cartoon Network Hotel
Even though the amusement park is reason enough to visit, now there's a kid-friendly hotel next door. Cartoon Network Hotel is within walking distance to the amusement park. The hotel includes an outdoor pool with water slide, a splash pad, and an indoor pool.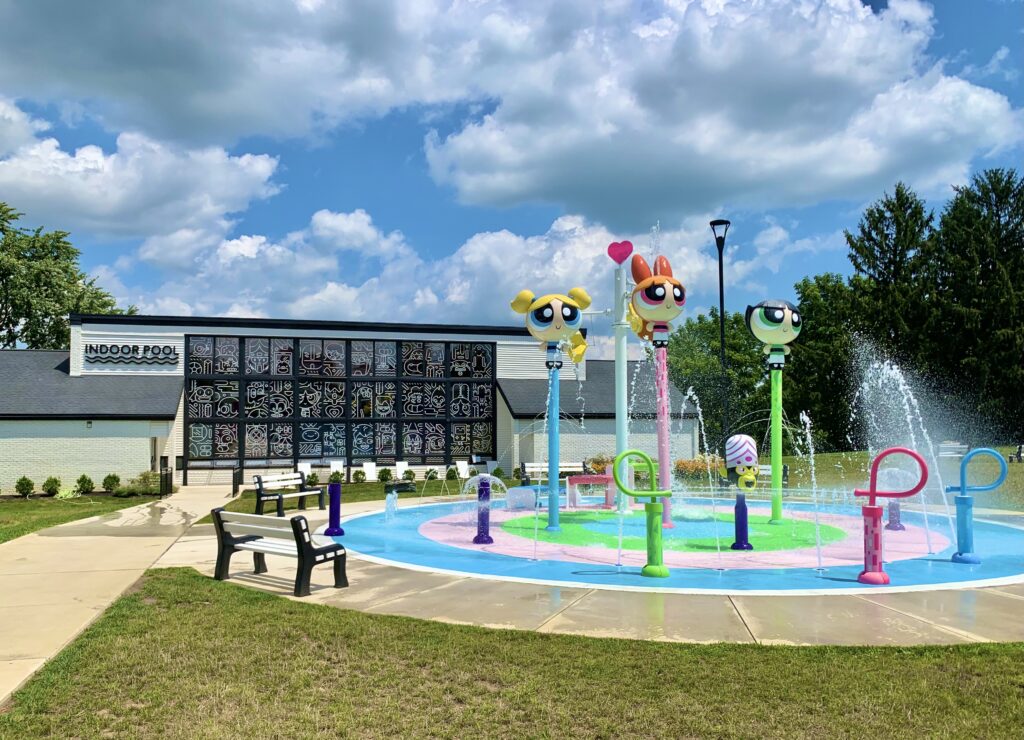 Exploration Island
Exploration Island has some neat things to discover! This part of the park is at the back, and it includes moving dinosaurs, an antique car ride, a boat ride, and a dinosaur bone dig. It's also has beautiful scenery.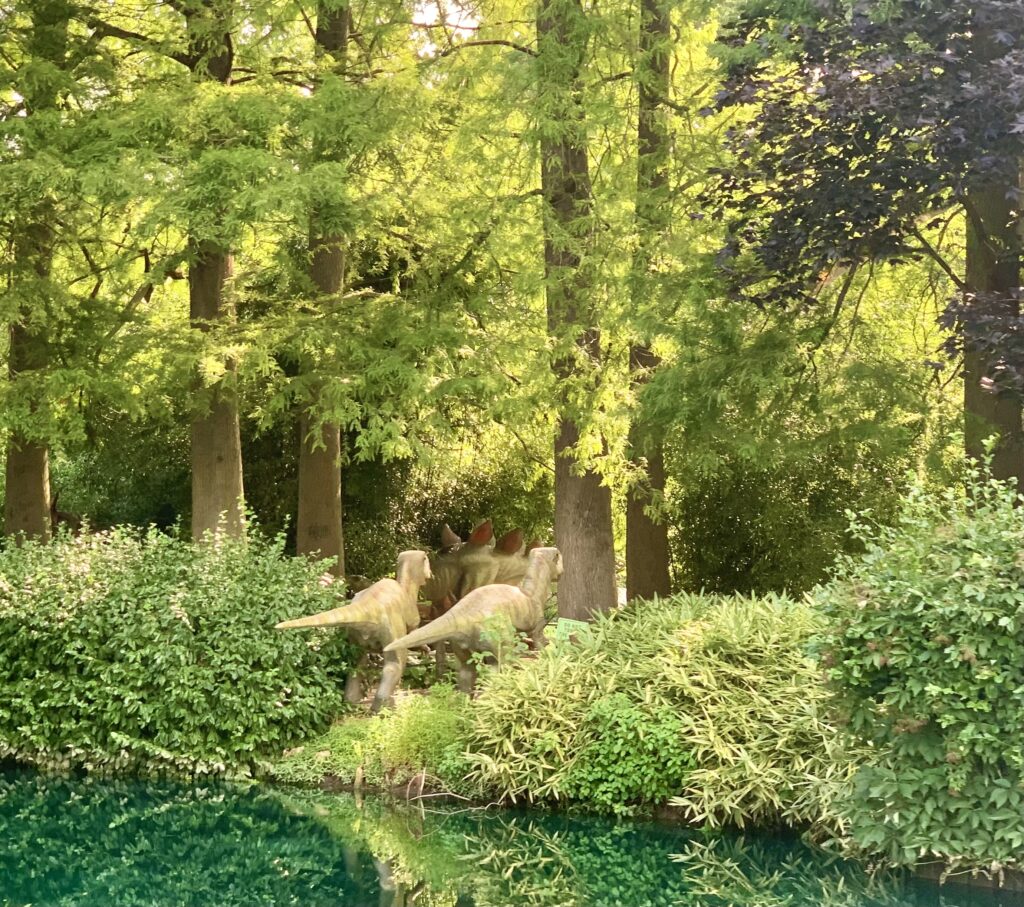 Just the Right Size
Even though there are plenty of rides to keep kids busy, the park is actually a very manageable size to navigate with kids. It still may be important to bring a stroller for young children, but even at the back of the park it's not a daunting task to walk to the front. If you're only looking to visit the water park, it's close to the entrance of the park.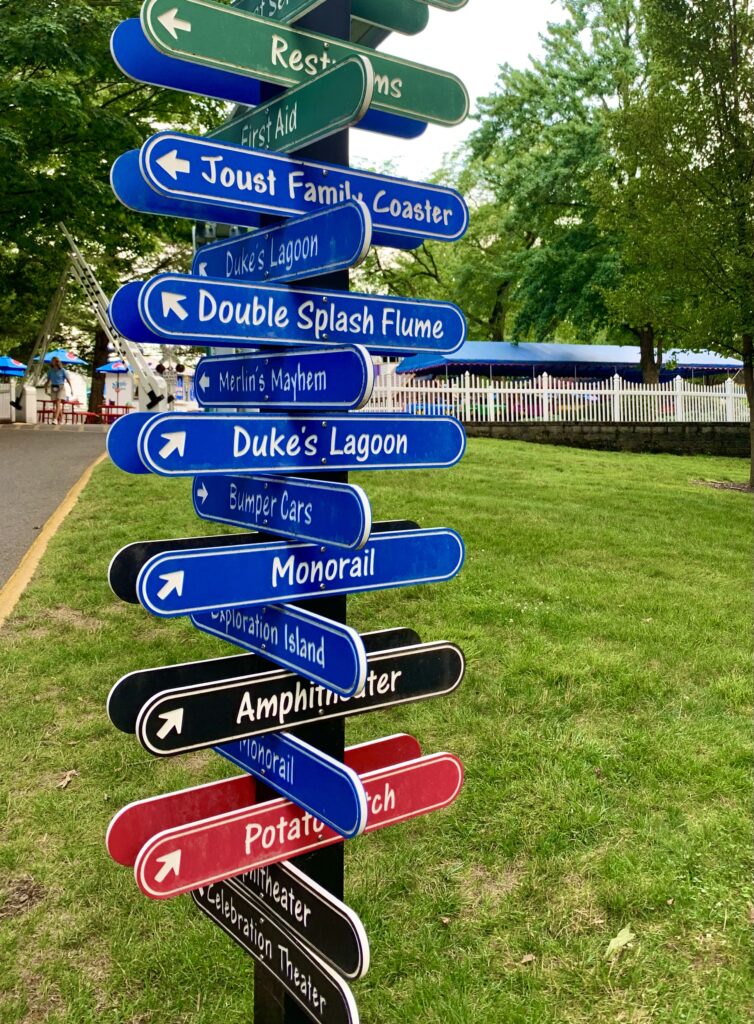 Kiddie Favorite – Wonder Whip
Last but not least is this kid-favorite ride. The wonder whip seems to be a favorite of many kids. Whipping around that corner brings a smile to their faces!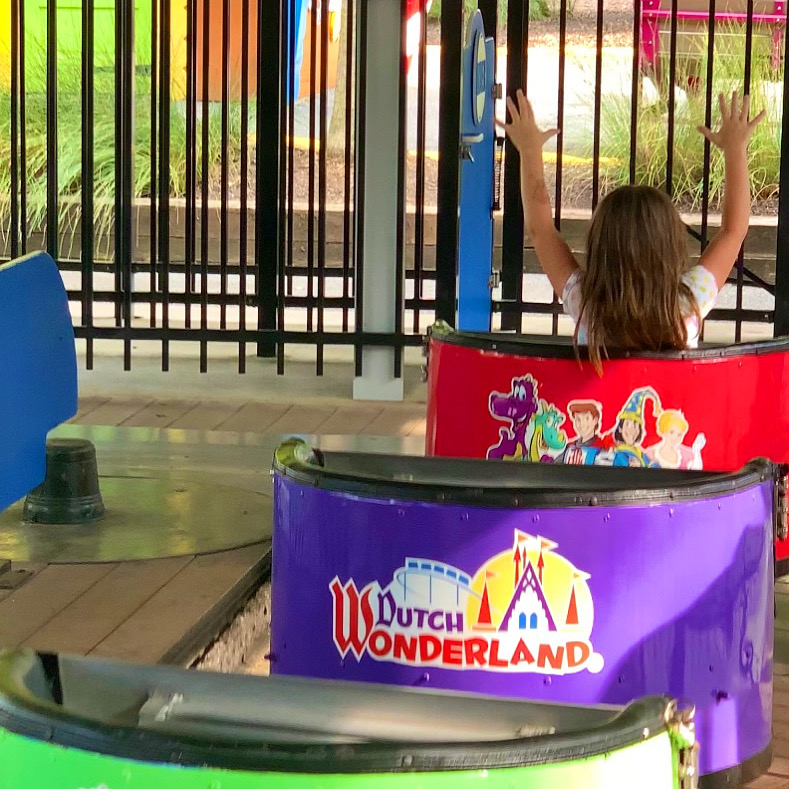 Planning Your Visit to Dutch Wonderland
Here's ten tips for visiting Dutch Wonderland.
Check Dutch Wonderland's operating calendar for their hours.
Sponsored Post – Dutch Wonderland hosted us as part of the Royal Ambassador program. All opinions are my own.