Sponsored Post – Cartoon Network Hotel hosted us for a sneak peek.
The Cartoon Network Hotel is situated along Route 30 beside Dutch Wonderland amusement park. It features 165 themed rooms with bunk beds, regular double queen and king bed rooms, along with spacious Dream Suites.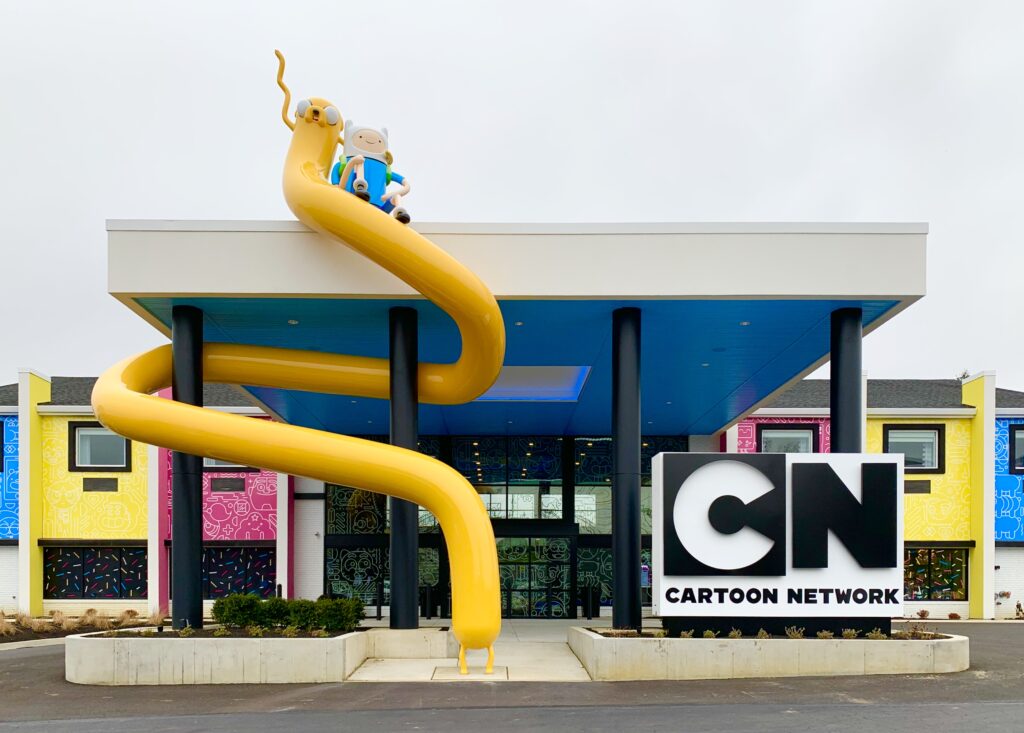 The inside of the hotel welcomes guests at the check-in desk. Sweeping staircases lead to dream suites on either side of the hotel. These suites are also accessible via an elevator.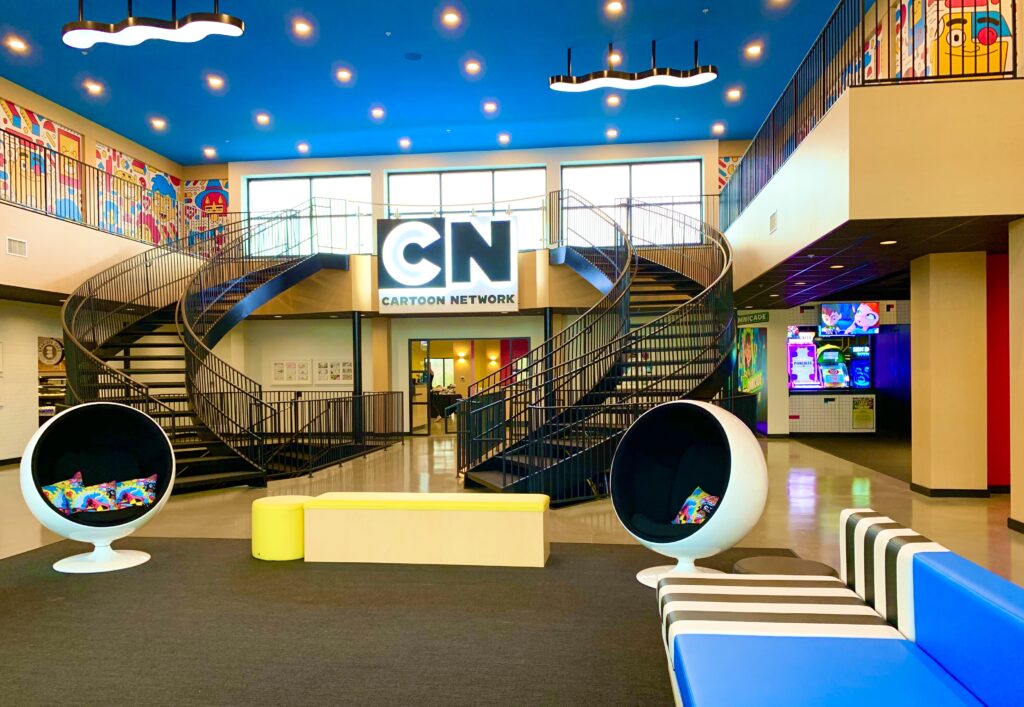 To the right is a children's play area, complete with Virtual Reality and an arcade. Also in this area, an interactive wall allows for some active play, along with seats for kids to color their own cartoon character.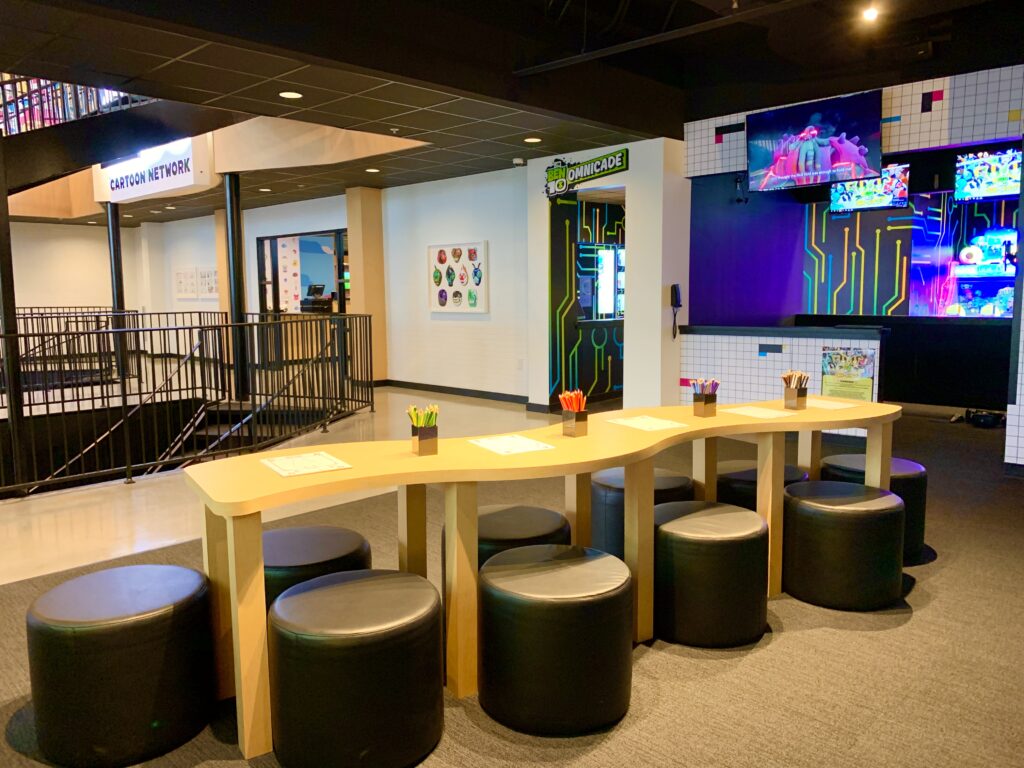 Food & Snacks
To the left of the main lobby is the Bearista Cafe, serving coffee, teas, specialty beverages, sandwiches and snacks.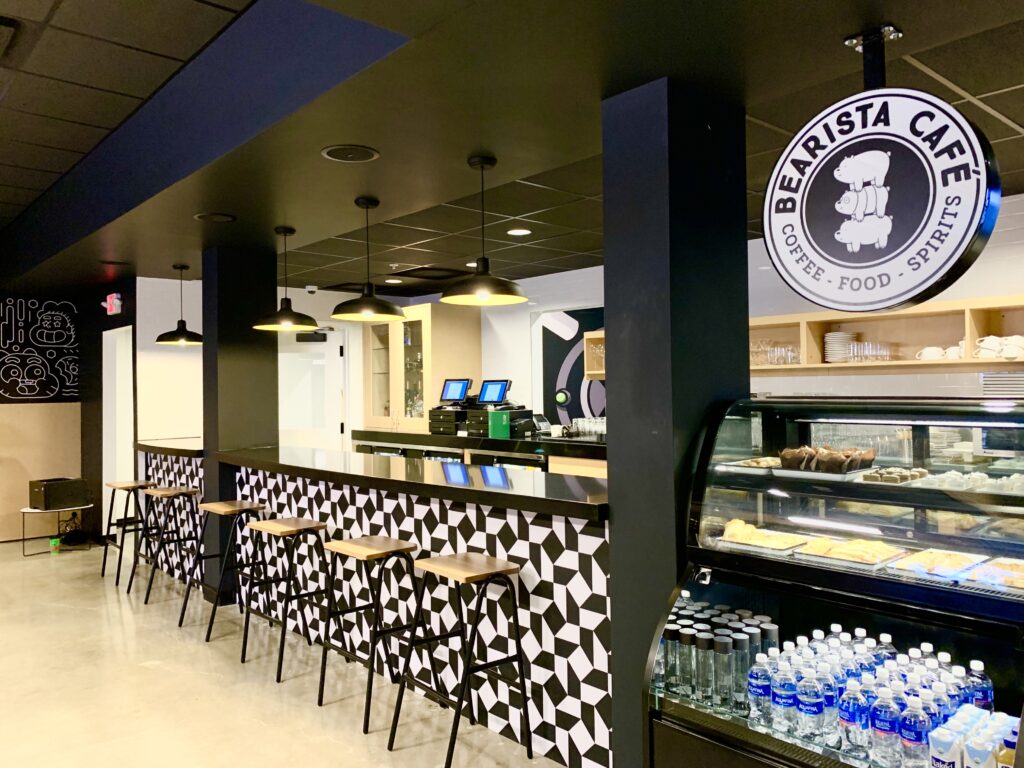 At the back of the main lobby is the full-service restaurant, Cartoon Kitchen. It features themed foods like Waffles, Hot Wings, and Everything Burritos.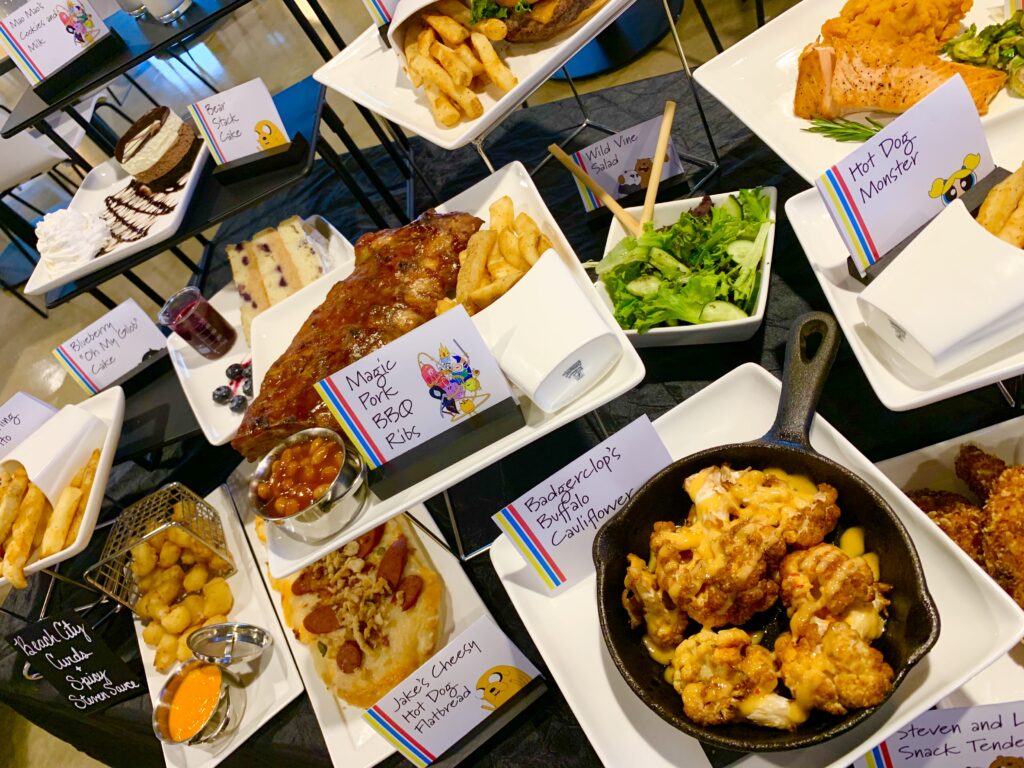 The restaurant has nooks for large parties of guests. These nooks also have TVs and are themed for a certain cartoon.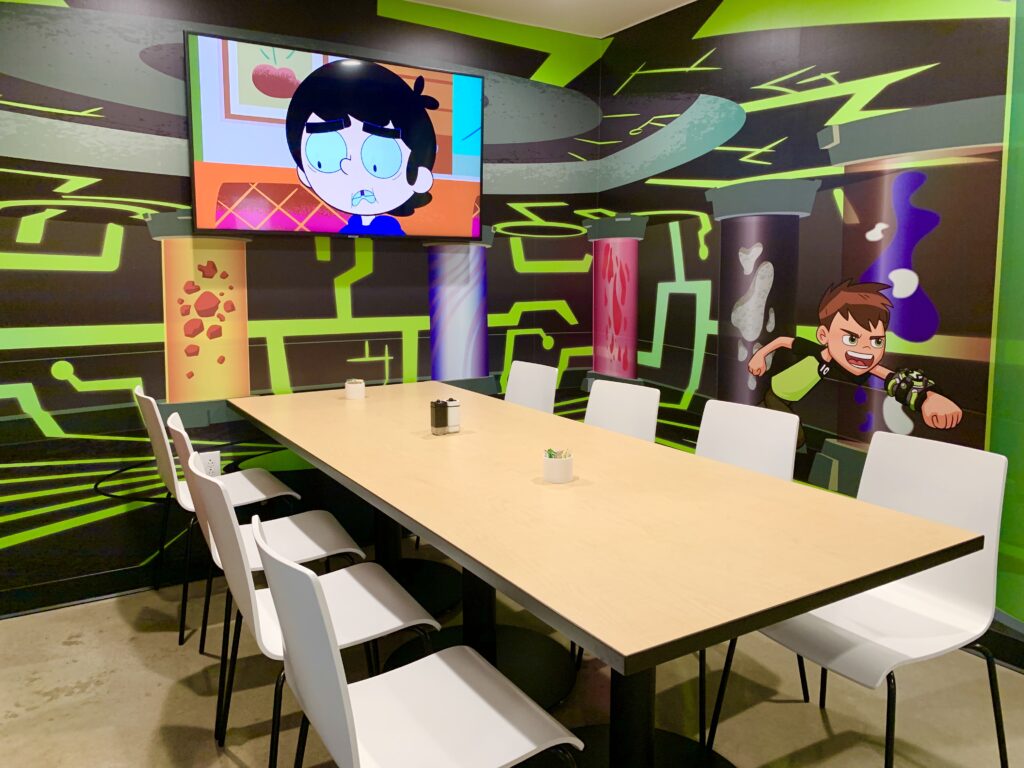 Cartoon Network Hotel Pools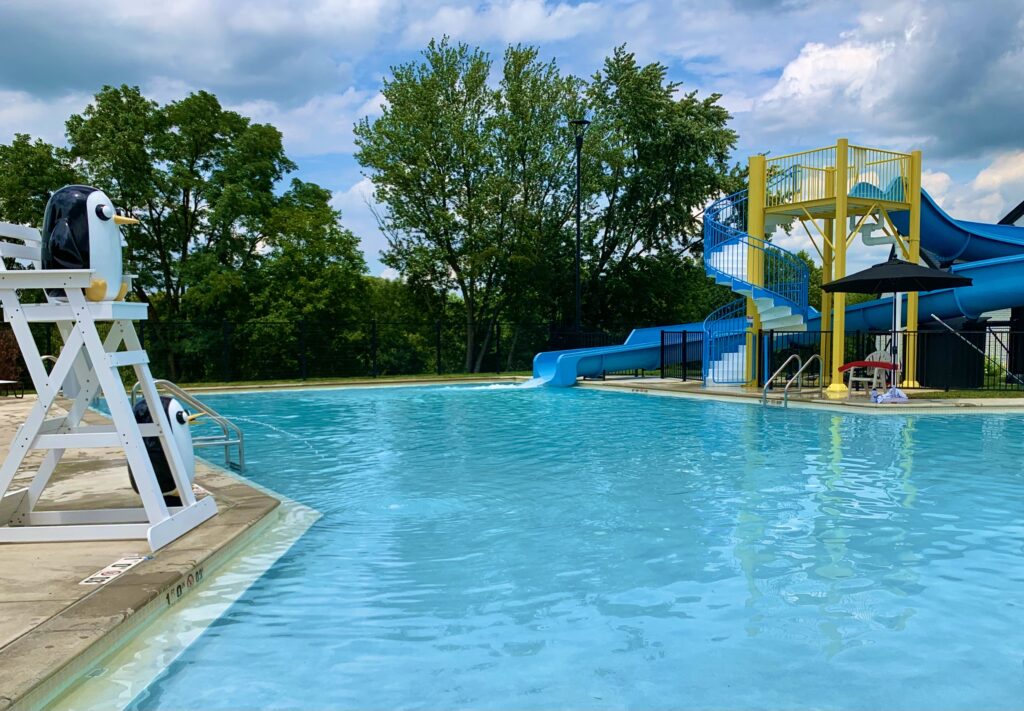 Behind the Hotel is the indoor pool building. In the summer, there's also an outdoor pool with water slide and a splash pad. The outdoor features a water slide with zero-depth entry. There will be cabanas and loungers during the summer months.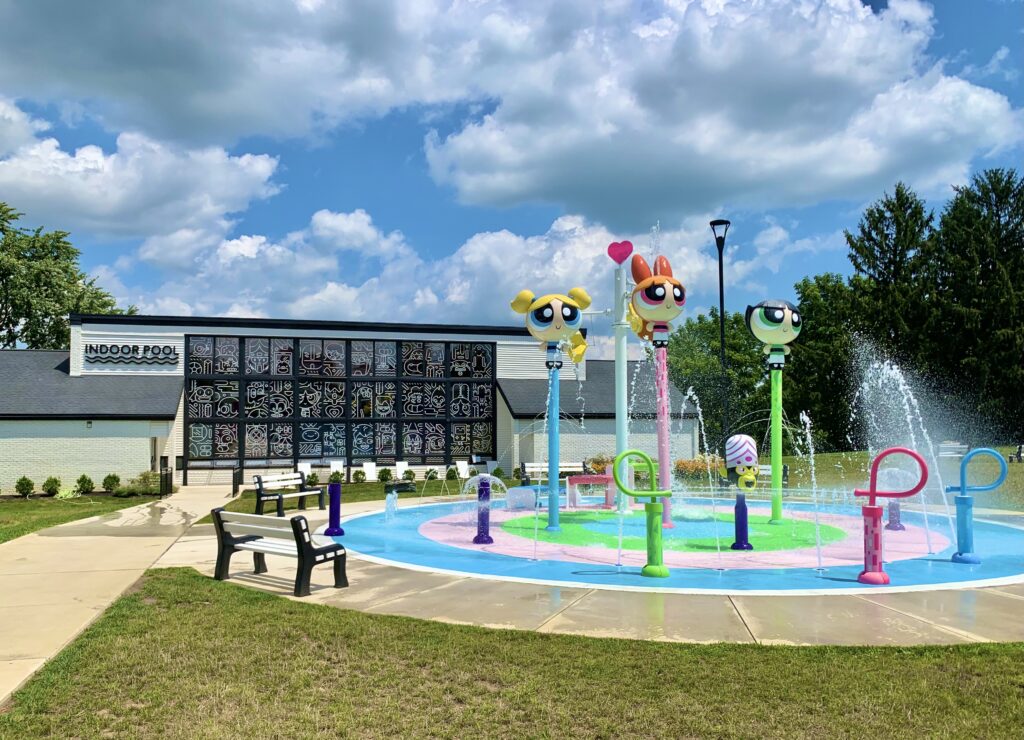 There's also an indoor pool which has both a hot tub and a very shallow baby pool. The indoor pool building also includes restrooms, towels, and tables.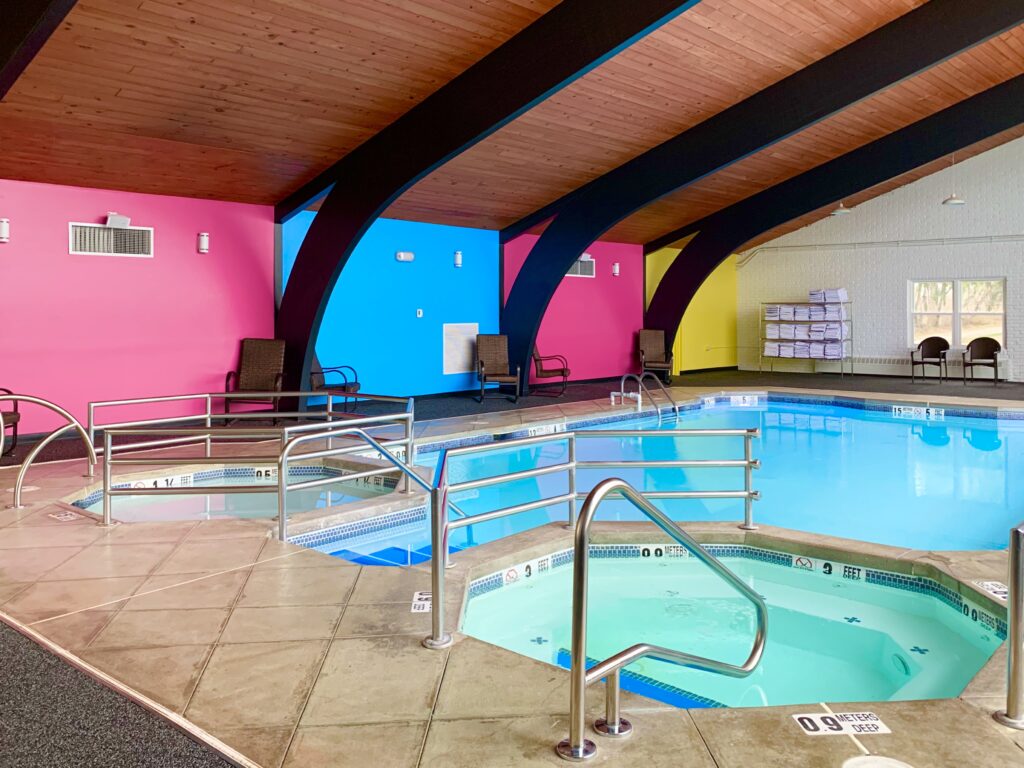 Cartoon Network Hotel Rooms
The Cartoon Network Hotel features 165 guest rooms, ranging from regular double queen rooms, to king beds, to rooms that include bunk beds. To avoid your kid's fights over the TV, each bunk has it's own TV!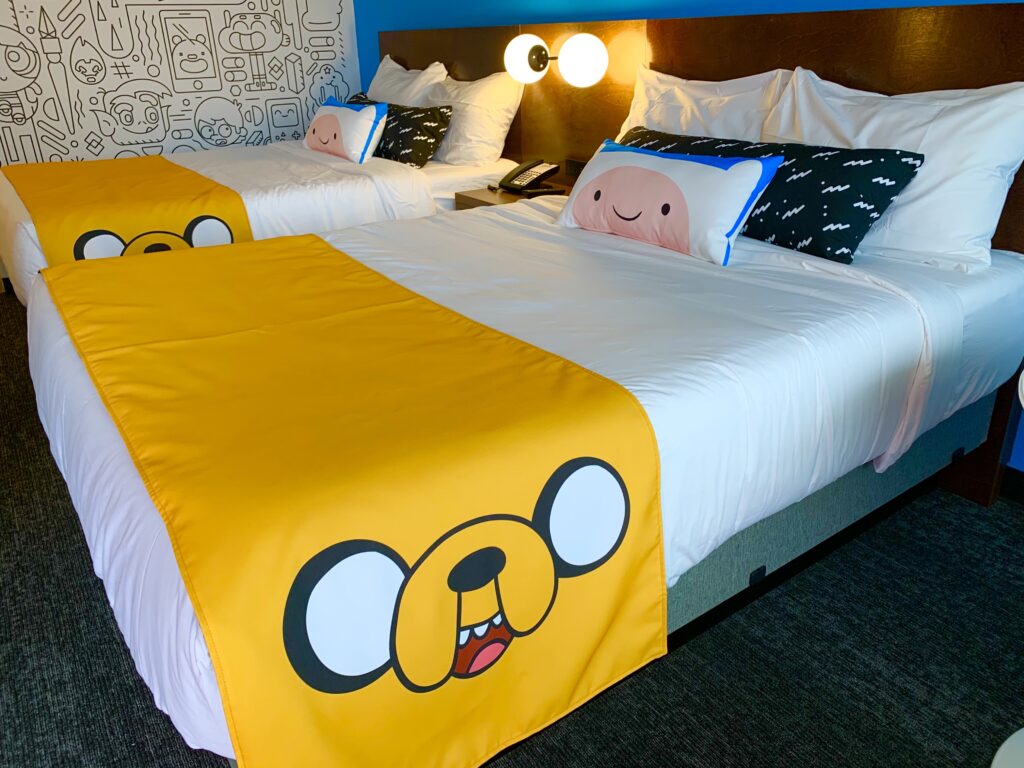 The Hotel features Dream Suites in two different sizes. They feature bunk beds, separate bedrooms, kitchens, and large couches and TVs.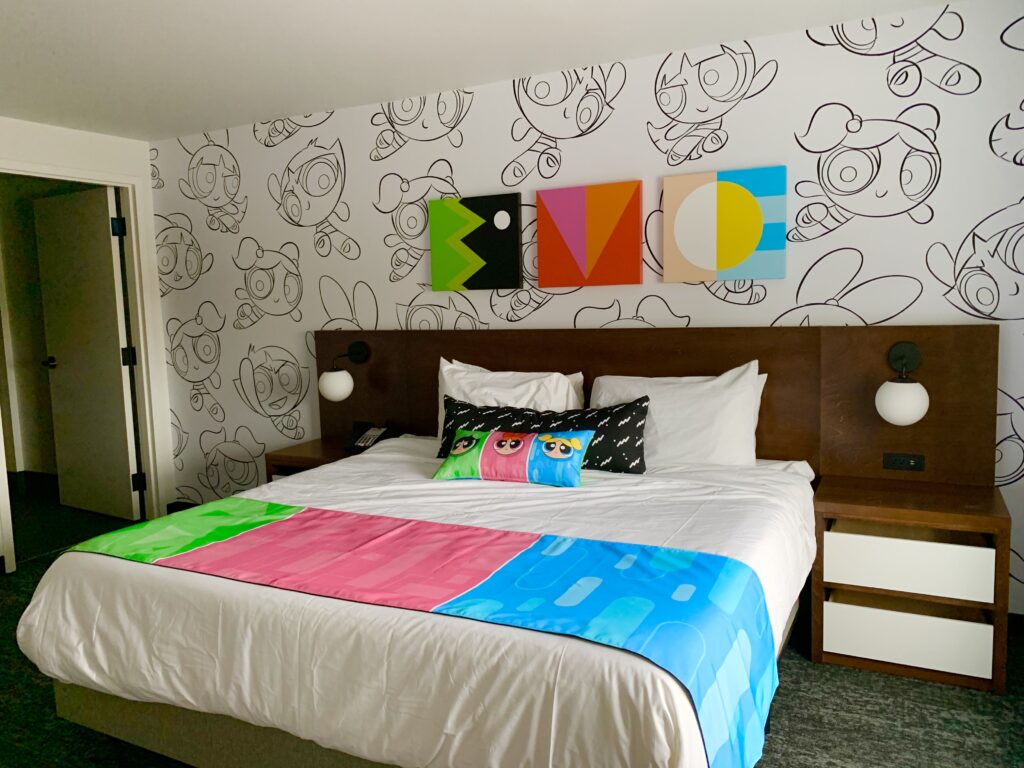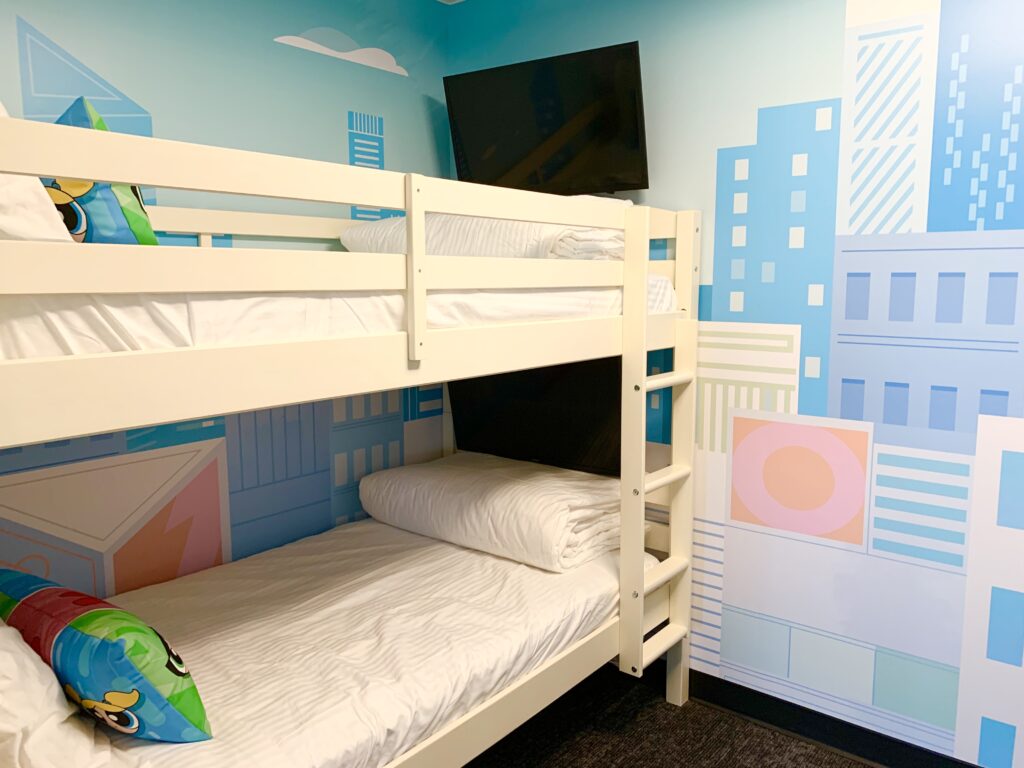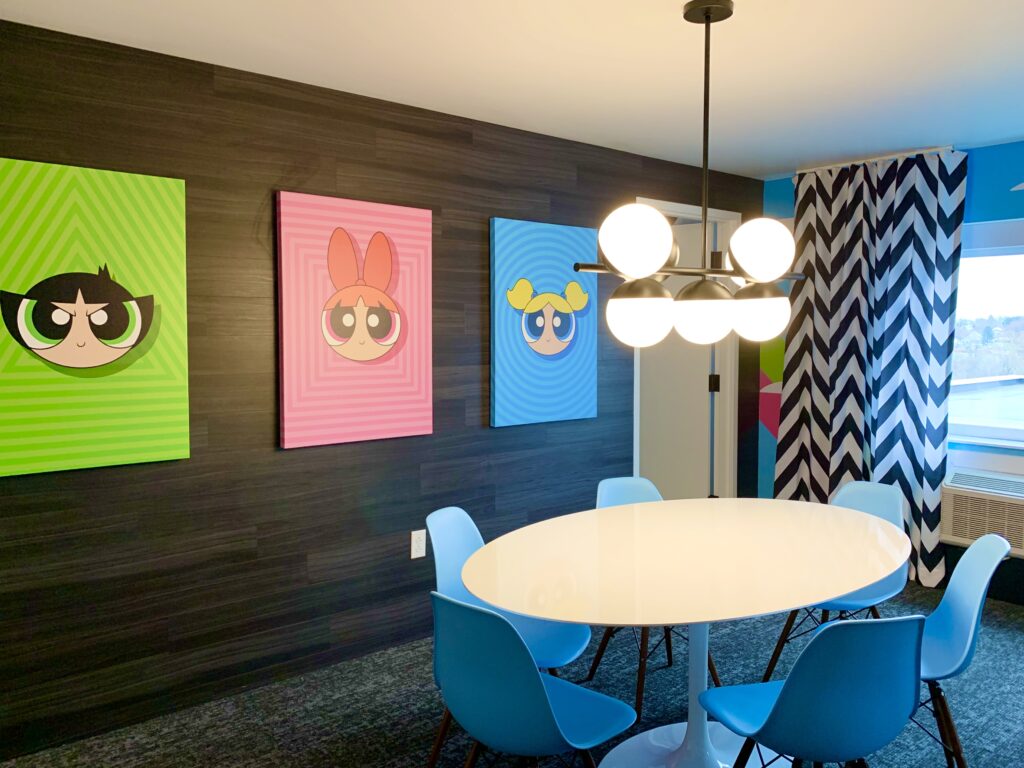 There are plenty of TVs around the Cartoon Network Hotel to watch your favorite CN show. Dream Suites also have giant TVs and large couches to lounge around on and relax.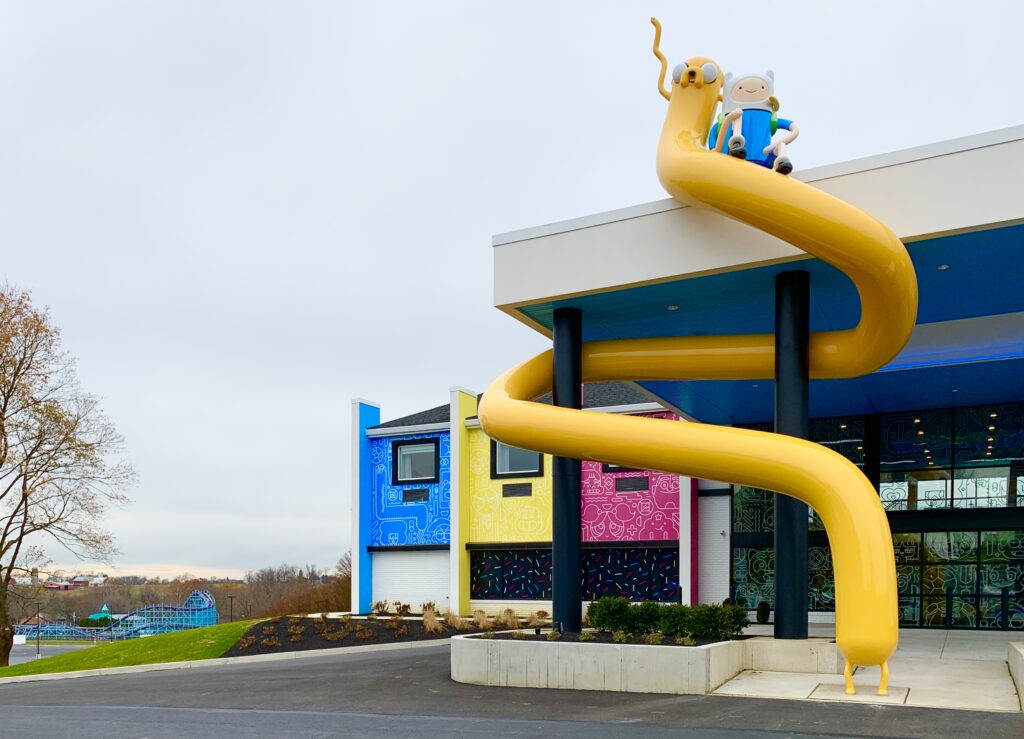 The Hotel is conveniently located beside Dutch Wonderland. Be sure to check Dutch Wonderland's operating calendar if you are planning to visit both this hotel and Dutch Wonderland.
Things to Do Near Cartoon Network Hotel
In addition to Dutch Wonderland, there are tons of kid-friendly attractions in the Lancaster area. Check out this list of 20 fun things to do in Lancaster.
Sponsored Post – Cartoon Network Hotel hosted us for a sneak peek.