Sponsored Post – Dutch Wonderland hosted us. All opinions are my own.
Looking for tips for Dutch Wonderland? You've come to the right place. After visiting Dutch Wonderland dozens and dozens of times, I've watched crowd patterns, found the best bathrooms, and learned which rides kids love the most. Read on for my Top Ten Tips for Dutch Wonderland.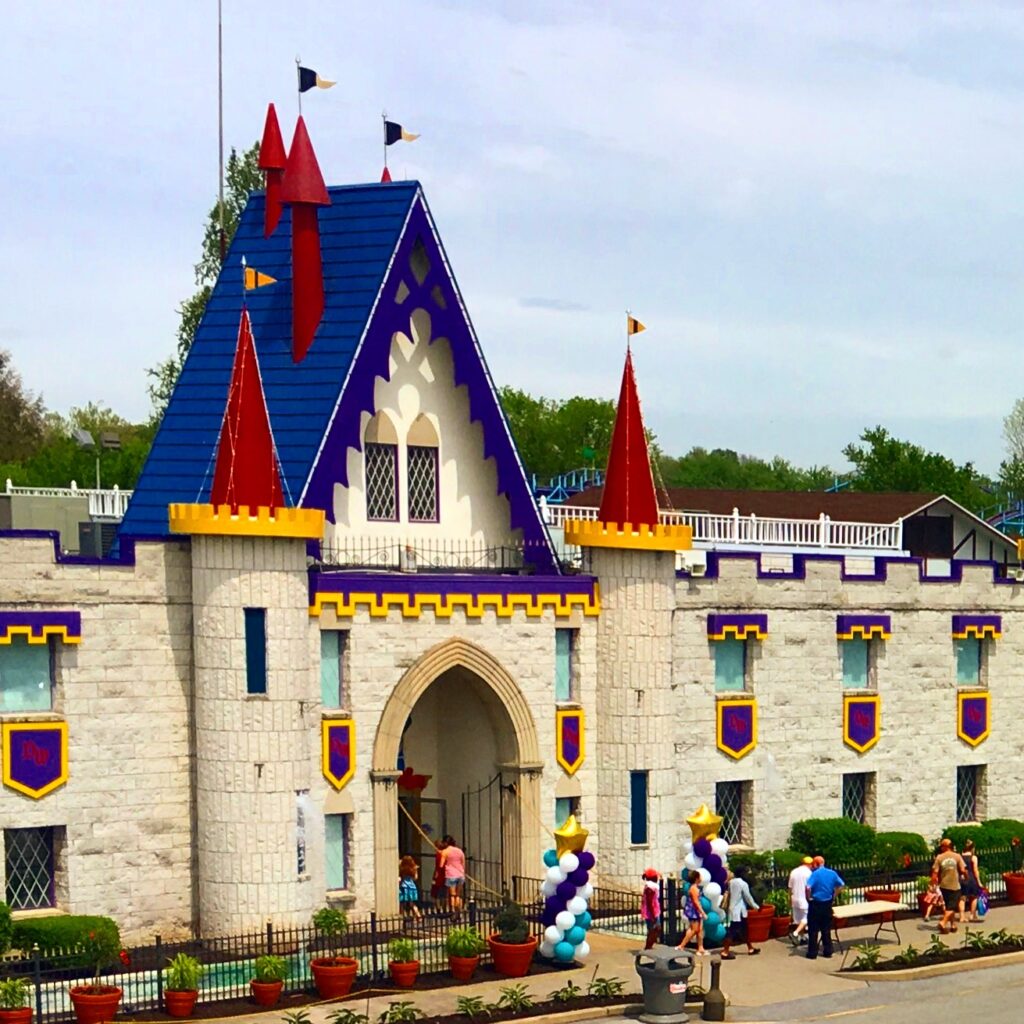 Dutch Wonderland is a Kingdom for Kids that specifically caters to those 12 years old and younger. In my opinion, the sweet spot for Dutch Wonderland is from 2 to 6 years old, however every child has different opinions when it comes to rides. If you think it's the right time for your child to visit, I hope to make your trip more enjoyable! Here are my tips for Dutch Wonderland:
Tips for Dutch Wonderland
Arrive before opening and get your kids excited by joining in the cute count down to rope drop that they do inside the park.
First, head to the back of the park and ride the antique cars. That line tends to get long quickly and moves slowly. Other lines that can get long are the log flume and the water slides. Ride these early in the day or later in the evening. The train line gets long, however it is high capacity.
Dole Whips are available here, one of the few places to get them outside of Disney.
If the changing rooms by the water slide are busy, use the newer ones on the other side of the water park. They are located behind the large play structure.
You will hardly get wet on the two tower water slides right inside the water park, so no worries if you forgot a swim suit. The slides do require shoes of some type.
The Dutch Wonder House is a rare, old ride. If you take your kids on it and find they can't handle it, just tell them to close their eyes. You're barely even moving.
Tickets can be "previewed" for a few hours at night. It's a good way to get the layout of the park and get in some extra rides before your day at the park. Note that you can preview the ticket anytime before coming for the day. If you live locally you can spread two visits out a bit using one ticket.
Pay close attention to the splash zones at the diving shows. Sit several rows above them if you don't want to get wet. After the show the cast will come to both sides of the theater to pose for photos with you. We love these shows!
The Sky Ride is a one way trip and goes from about mid-way into the park to the front of the park. If your child's legs are tired, it's a good way to get to the exit without walking.
Enjoy the park in all seasons, and visit for Dutch Happy Hauntings and Winter Wonderland as well. The train rides are always fun in the dark with Halloween and Christmas lights. Happy Hauntings also features a trick-or-treat trail through Exploration Island.
Bonus tip! Merlin's Mayhem, the new family roller coaster is complete! It's a pretty awesome ride with sound and visual effects! For more information on Merlin's Mayhem, visit here.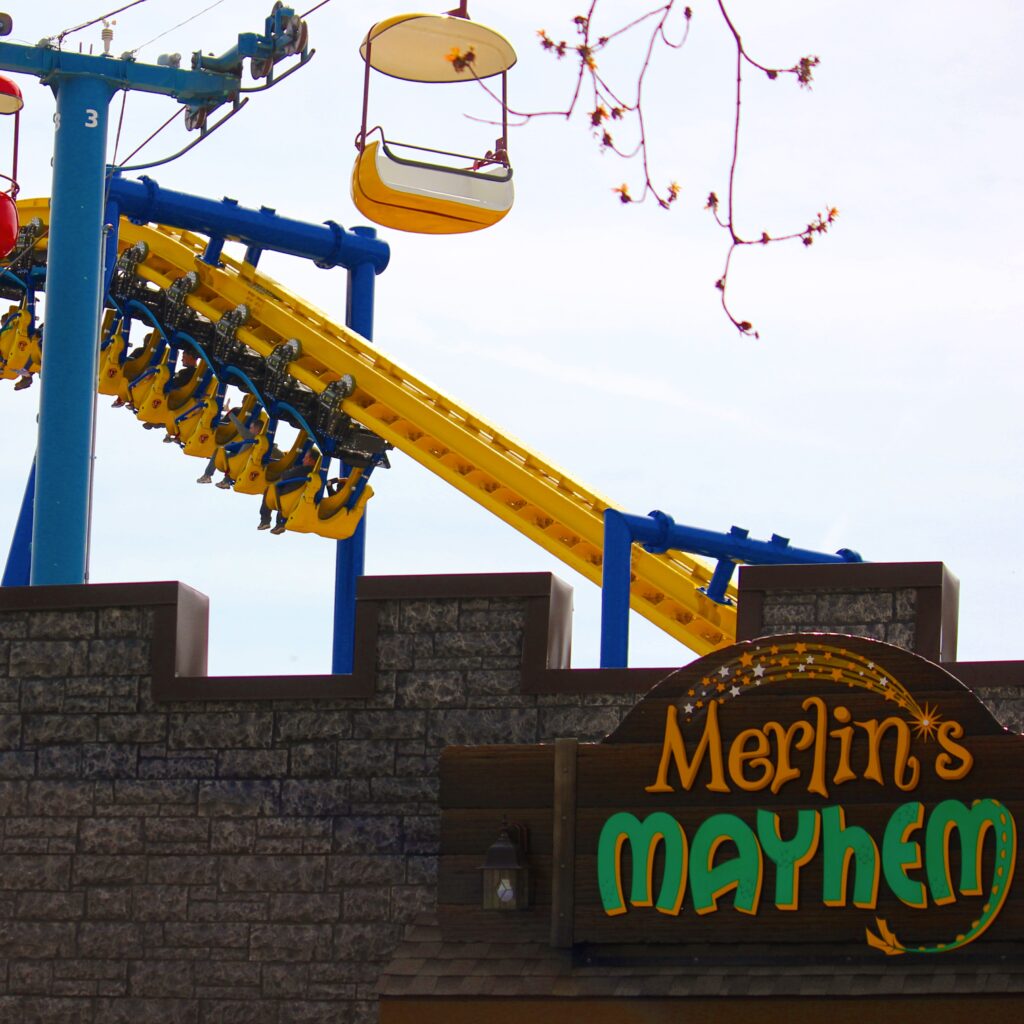 Discount Tickets
Discount tickets for Dutch Wonderland for Been There Done That with Kid readers are available here.
Even more fun things to do near Dutch Wonderland
Enjoy other fun Lancaster attractions while you're visiting in the area like Hands on House, Go 'n Bananas, Cherry Crest Adventure Farm, and Tiny Town.
Sponsored Post – Dutch Wonderland hosted us. All opinions are my own.