Rocky Run Park is located at 1109 North Barton Street in Arlington, Virginia. There is on-street, paid parking for this two-acre park.
The park features a picnic shelter, picnic tables, a playground for toddlers and older children, and a basketball court. This park was recently renovated with these new features.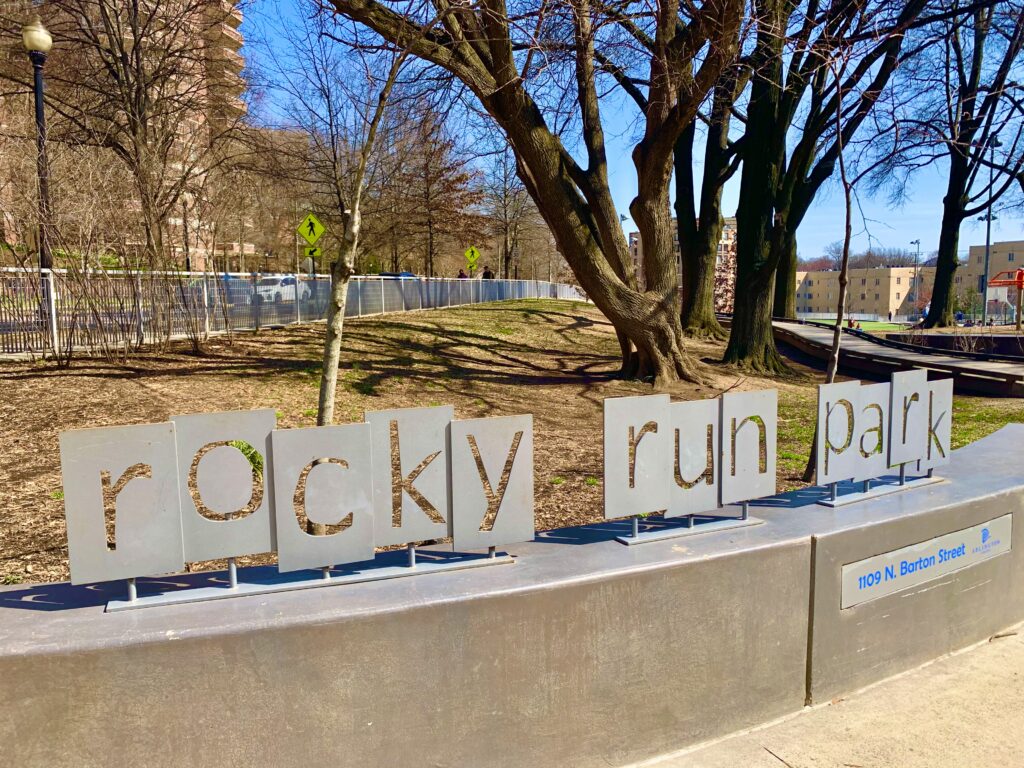 The main feature of this playground is the climbing structure in the middle of the park. When we visited in 2021, the large blue slide was closed for repairs. However, the rest of the climbing structure could still be used.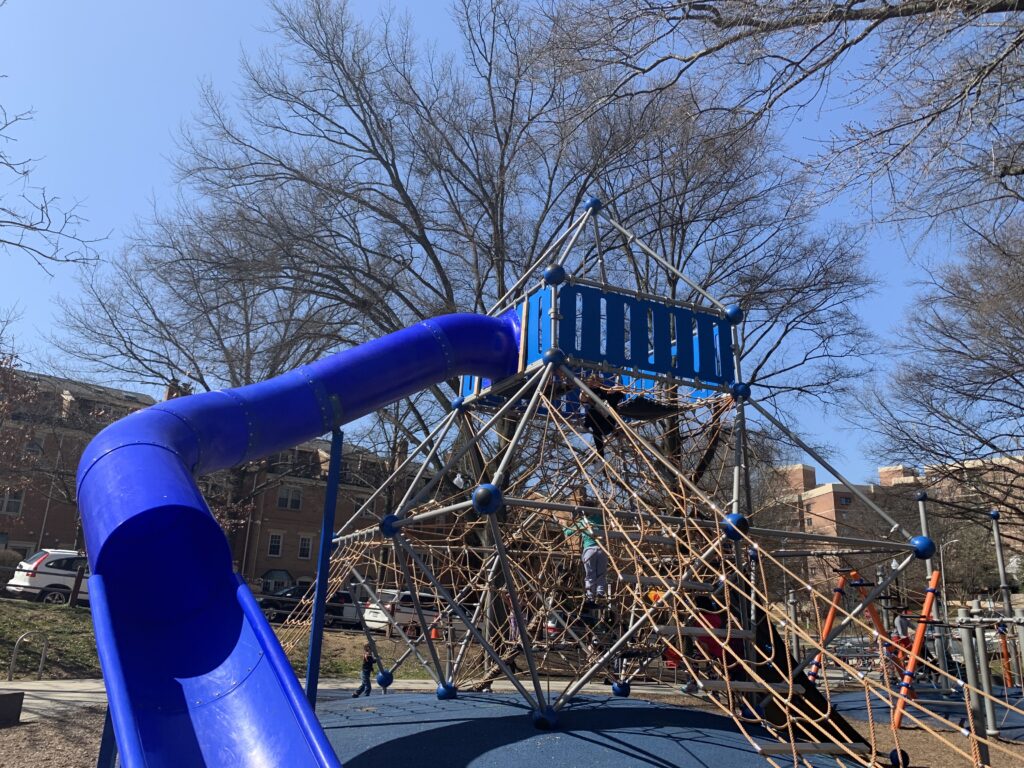 There's a set of monkey bars as one way to access the climbing structure. There's also a rope bridge and a climbing net. Some parts of this structure are quite high, so be cautious, as there is just a rubber surface underneath the structure.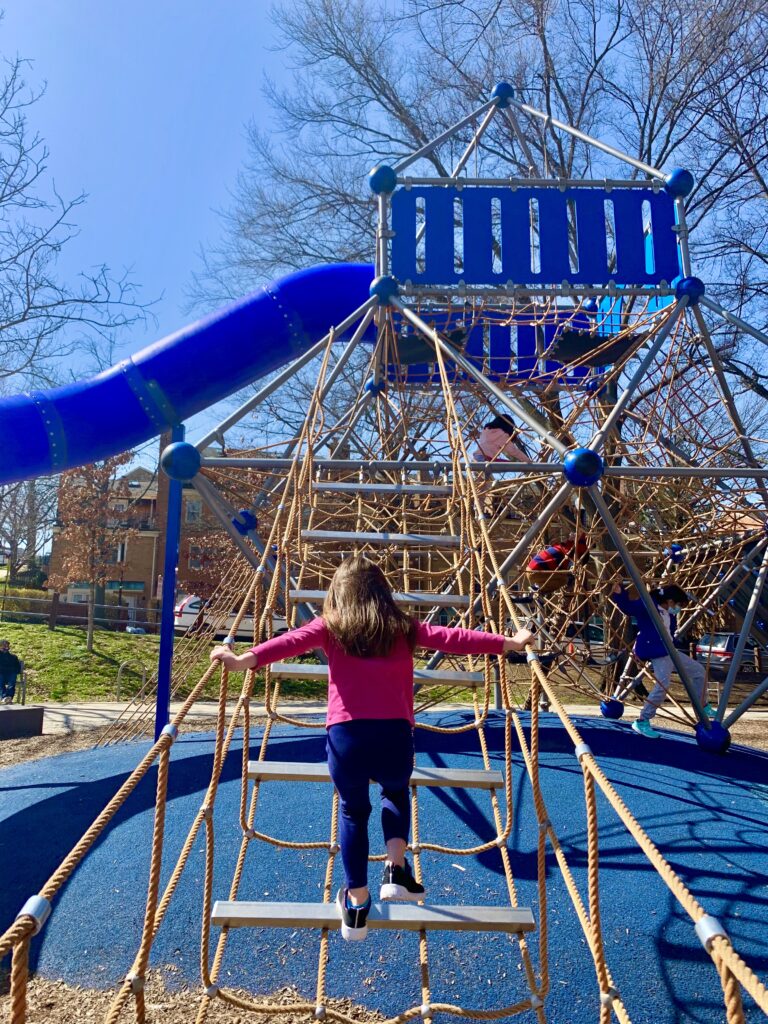 In addition to the main playground structure, there's also a smaller toddler playground with baby swings. The toddler play structure is much lower than the play structure for older children.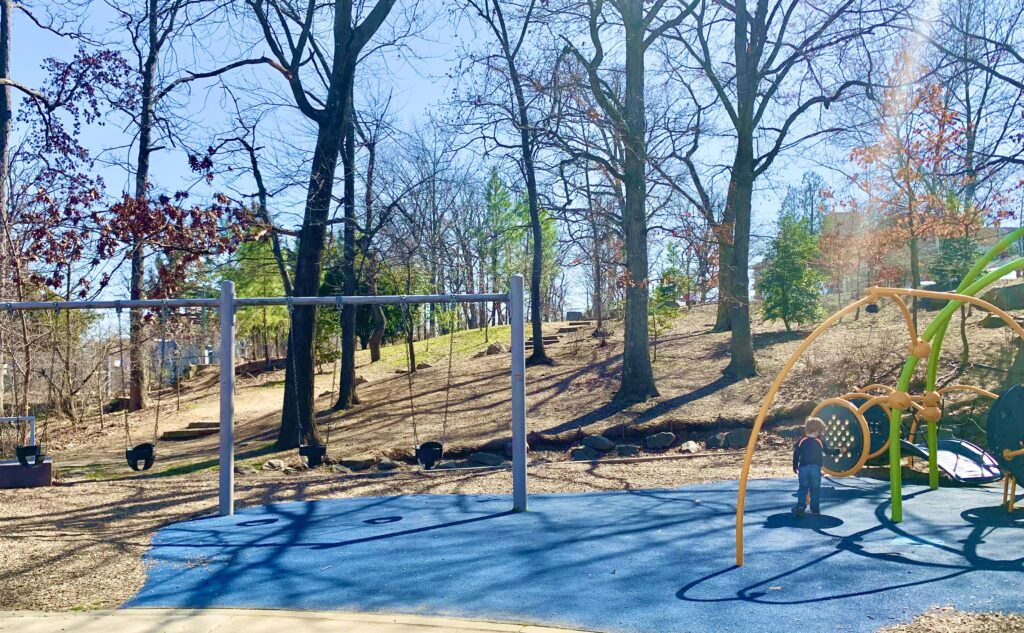 It appears as though there is a new restroom building between the main playground and the toddler playground. However, when we visited in 2021, the restrooms appeared to be closed.
Rocky Run Park Basketball Court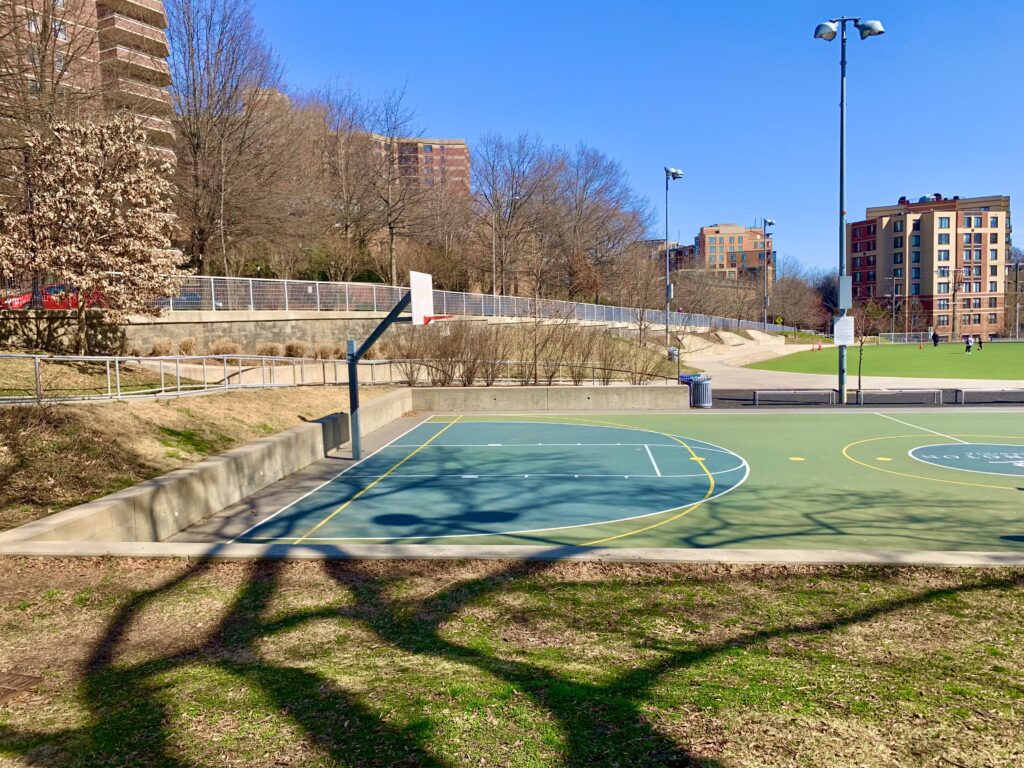 The lower portion of the park has a basketball court. There's a walkway leading from the playground to the basketball court. There's benches along the court side. Also, there is a grass area for a playing area.
More Amazing Playgrounds
There are many amazing playgrounds in the Washington, D.C. metro area.
Check out this list of amazing playgrounds in the Washington, D.C. area.
Maryland has even more playgrounds to offer than just the D.C. area. Check out the best playgrounds in Maryland.