Bristol Township Municipal Park is located in Bristol, Pennsylvania. Bristol is approximately 20 miles northeast of Philadelphia and close to Trenton, New Jersey. The park is along Bristol Oxford Valley Road and is also bordered by Bath Road. The park's address is: 2501 Bath Road, Bristol, Pennsylvania.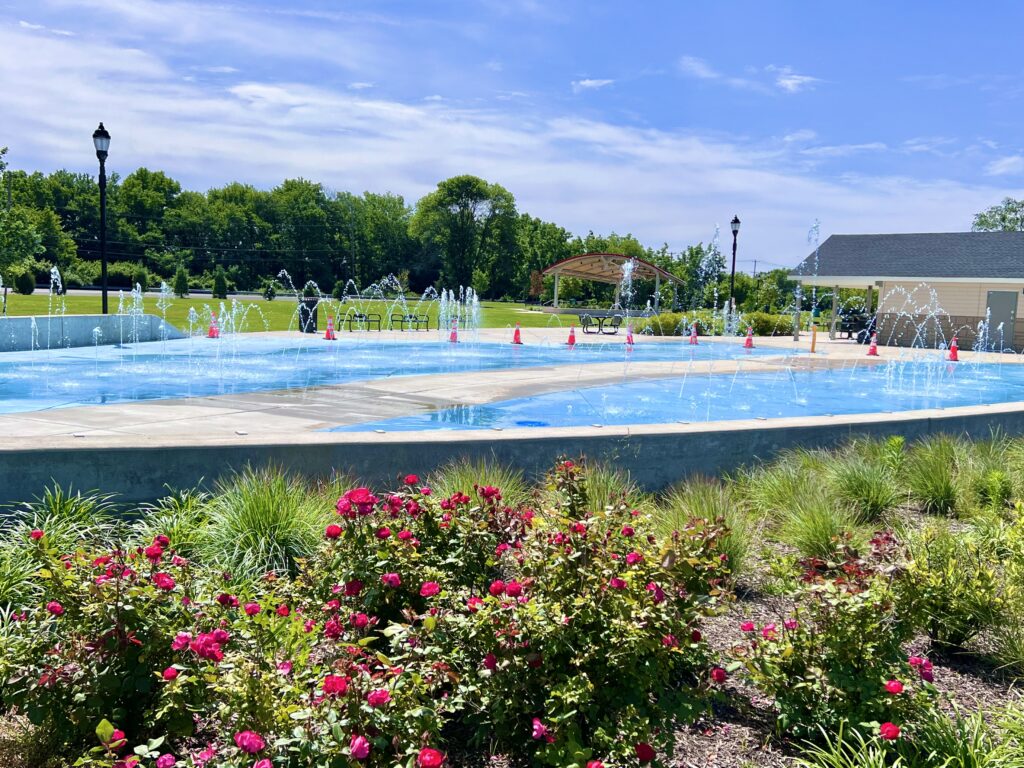 The park features a recently added playground and splash pad. They are located beside to each other and close to the parking lot. Access the parking lot from Bristol Oxford Valley Road.
Bristol Township Municipal Township Splash Pad
The splash pad is open particular times during the summer, so be sure to check the Bristol Township Parks and Recreation Facebook page for the splash pad's hours. It may be only open Monday through Friday from 10am to 4pm until additional staffing can be found.
They do not post on Facebook about it being open, but will post if it is down for maintenances or an issue. If there is inclement weather, it will not be turned on.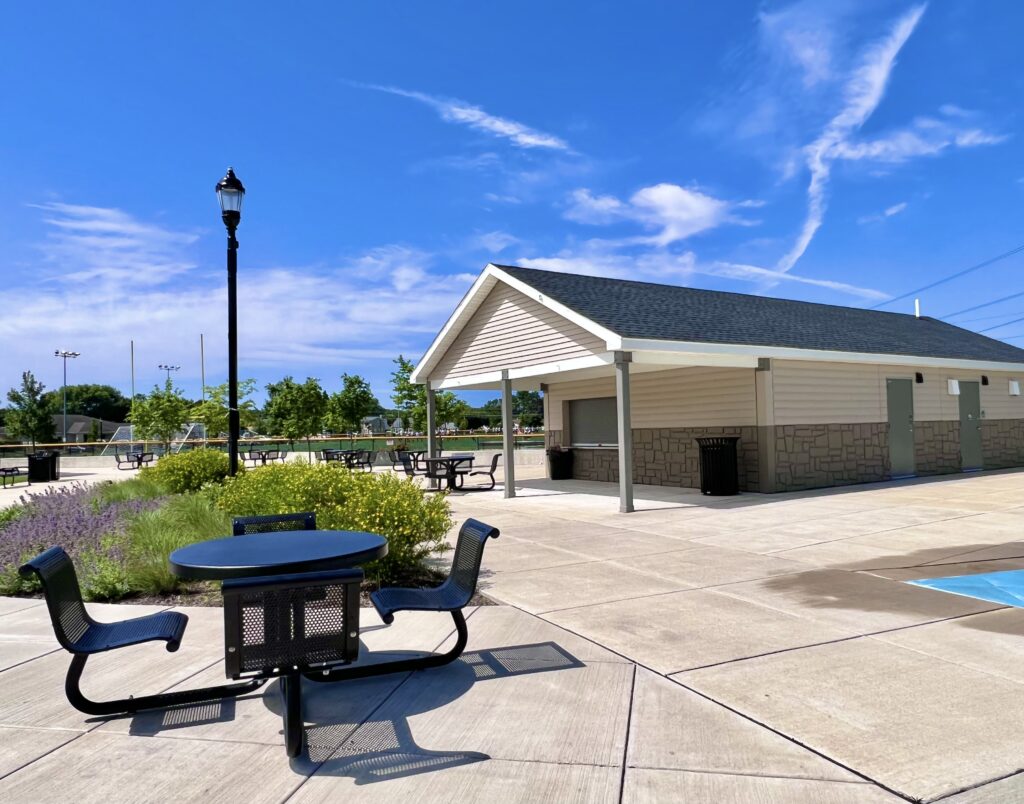 The splash pad requires swim diapers and swim shoes. There is an activator on the building side of the splash pad. Press the activator to to start the water for the spray park. The spray park water will turn off if there isn't activity for five minutes.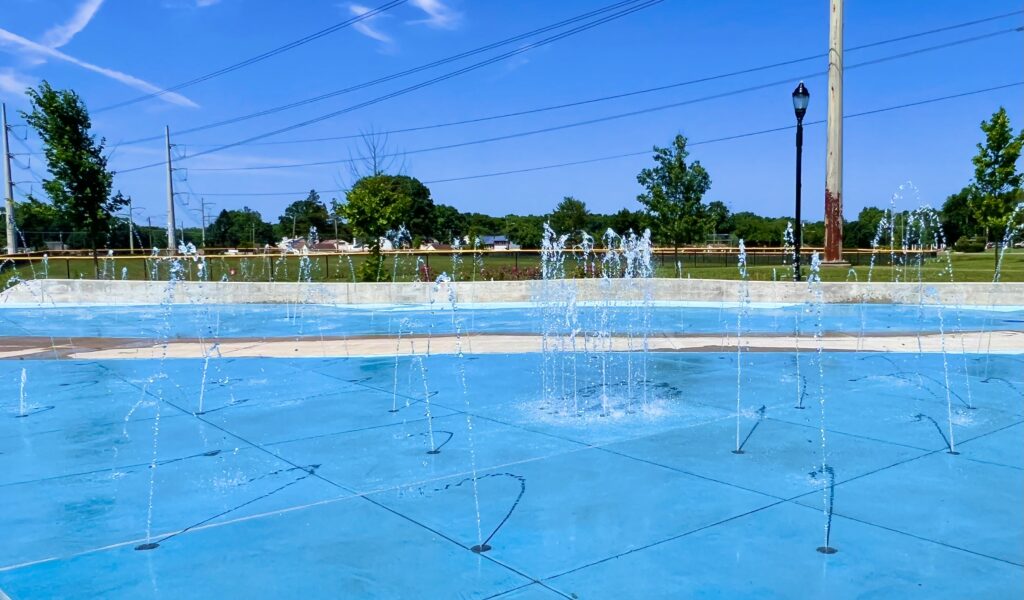 The splash pad has benches on the perimeter, as well as some tables. A building with a small amount of overhang in the roof provides a bit of shade. Otherwise, the splash pad is in the sun.
Beside the splash pad is a fenced playground. The playground surface is the rubberish surface, making it easy for strollers to navigate.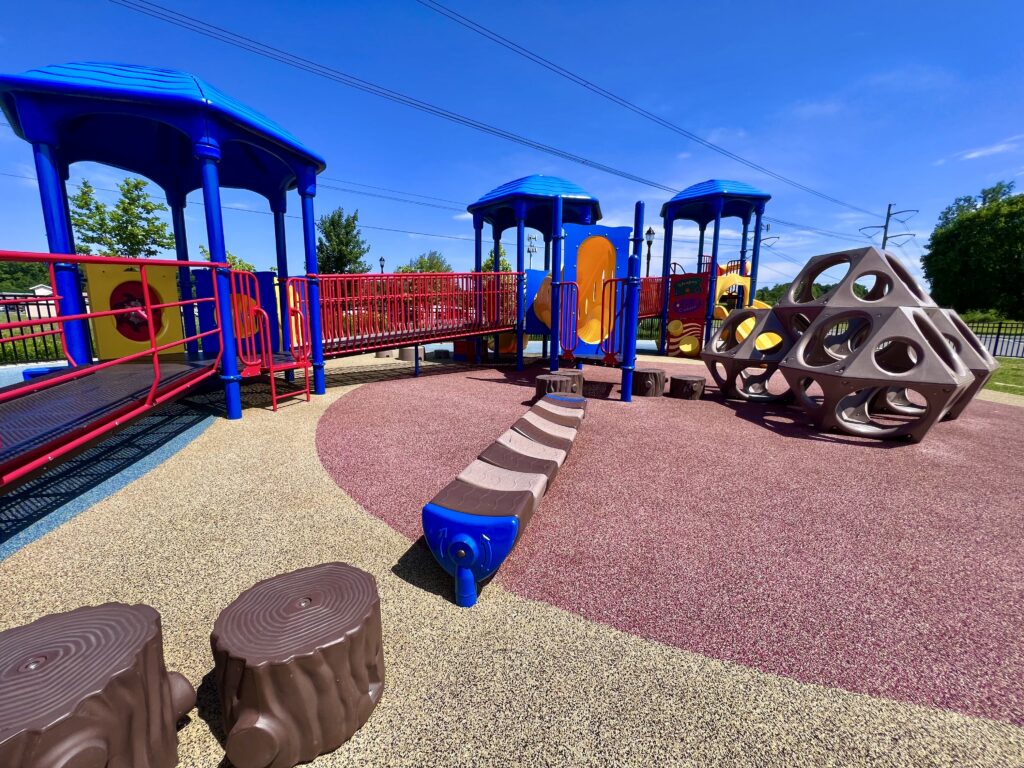 The park also includes a paved walking path. While there are some trees along the path, they are not large enough yet to provide shade.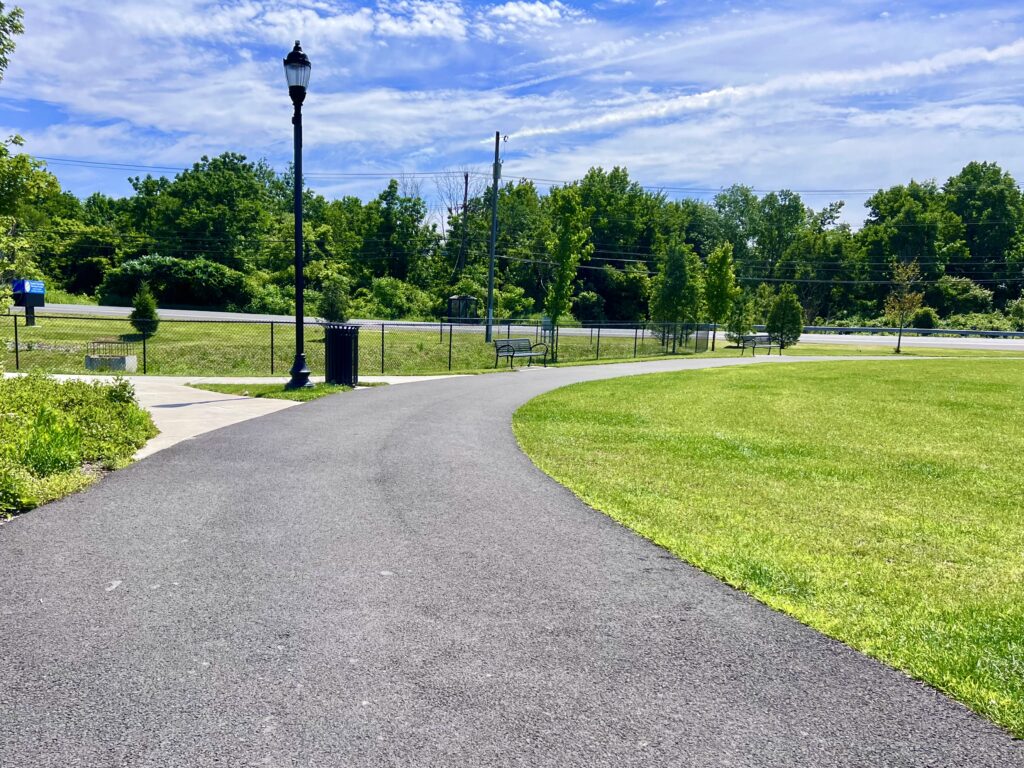 There are restrooms available in the building beside the splash pad. The restrooms also have a bottle filler available outside the door.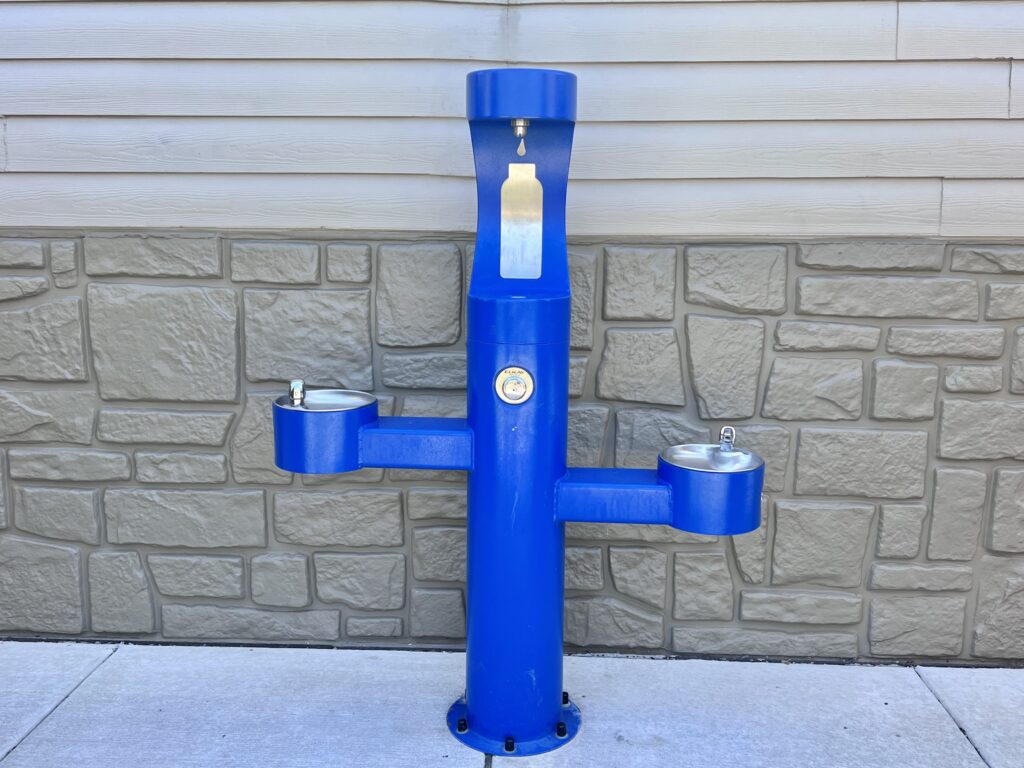 Looking for More Amazing Playgrounds?
The mid-Atlantic region boasts many amazing playgrounds. Here is a list of some awesome of the playgrounds to visit in Pennsylvania, Maryland, New Jersey, and Virginia.
Nearby Maryland is home to lots of cool playgrounds, too. Be sure to check out this specific list of amazing playgrounds in Maryland.