Disclaimer:  Caution must be used at all times as natural hazards exist at Sandy Point State Park.  Please play wisely and follow the applicable rules and safety guidelines.
Sandy Point State Park is located close to the Bay Bridge on the western shore of the Chesapeake Bay. The park's address is 1100 E College Parkway, Annapolis, Maryland.
The State Park features a swimming beach on the Chesapeake Bay, a Nature Center, playground, concession stand, picnicking, and more.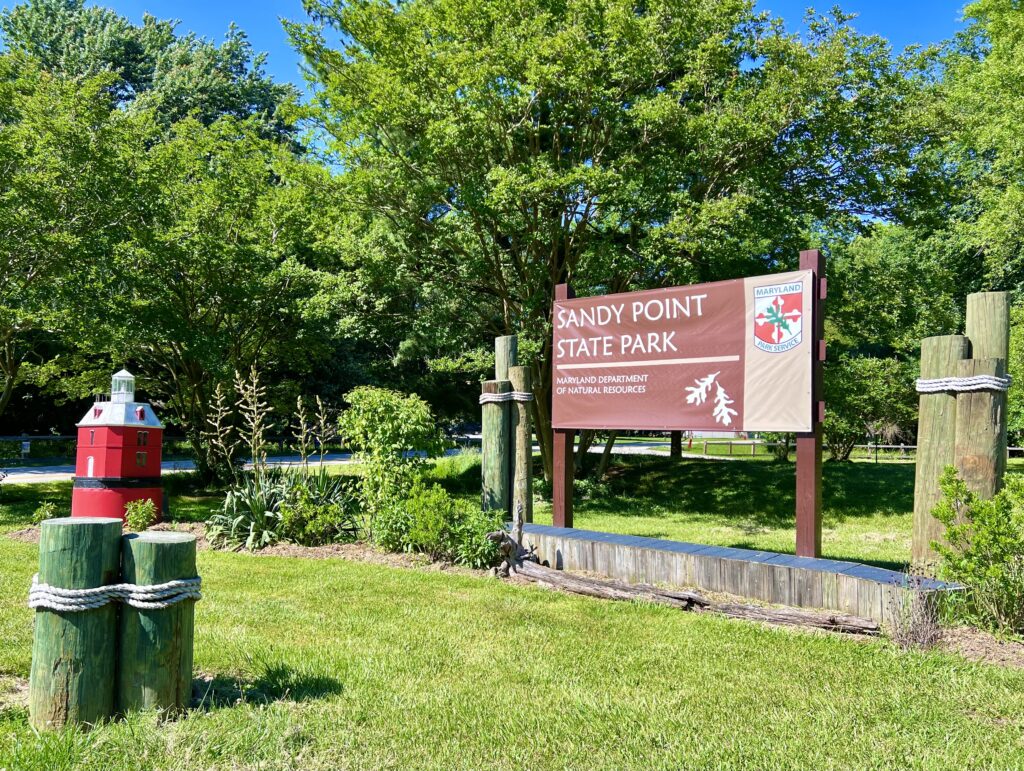 Sandy Point State Park Entrances Fees
When entering Sandy Point State Park, there is a fee to enter the park. It's $4 per person on weekdays and $5 per person on weekends and holidays from May 1st until September 30th. During the off season, from October 1st to April 30th, the entrance fee is $3 per vehicle. Fees are subject to change. Check the park website for pricing.
Sandy Point State Park Beach
After the entry gate, follow South Beach Road straight to access the beach parking lots. At the end of the road, there's a loop which has entrances on the left and the right into two large parking lots.
The parking lot on the right when entering the park is closer to the concession stand, The Bayside Grill, and the playground. The parking lot to the left is closer to the restroom building and foot showers.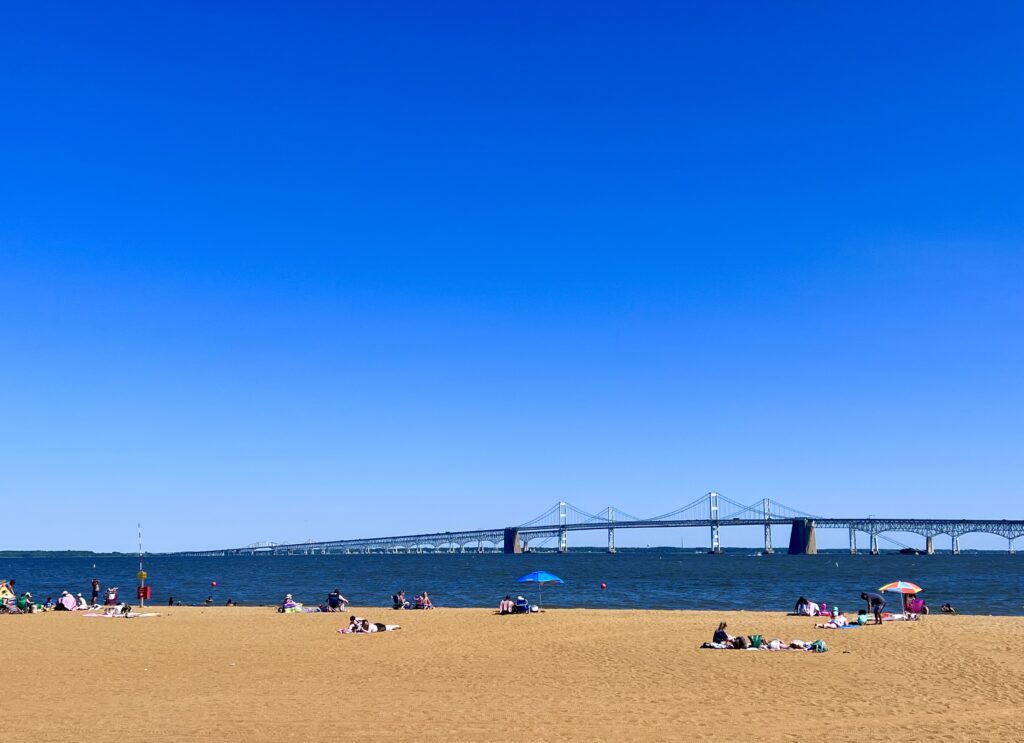 Sandy Point State Park Playground
The park has a new playground near the Nature Center. There's two structures with two different themes. One structure is a nature theme with trees and logs.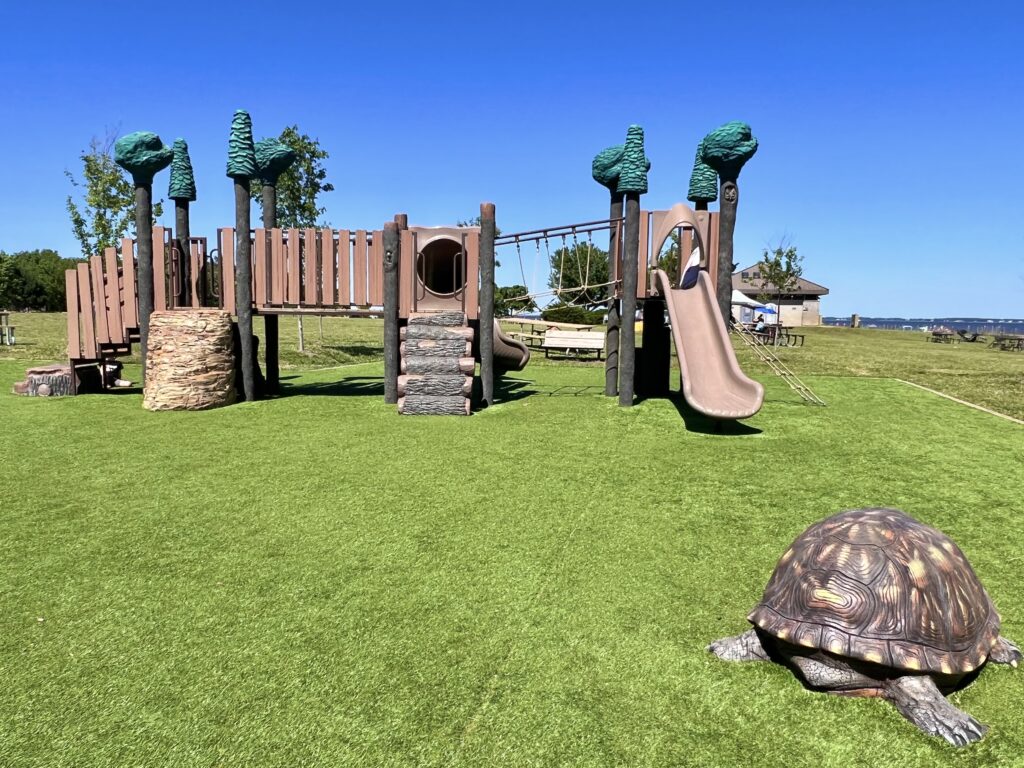 The second playground structure is beach themed, with waves and sea creatures. Both play sets have slides and rope bridges.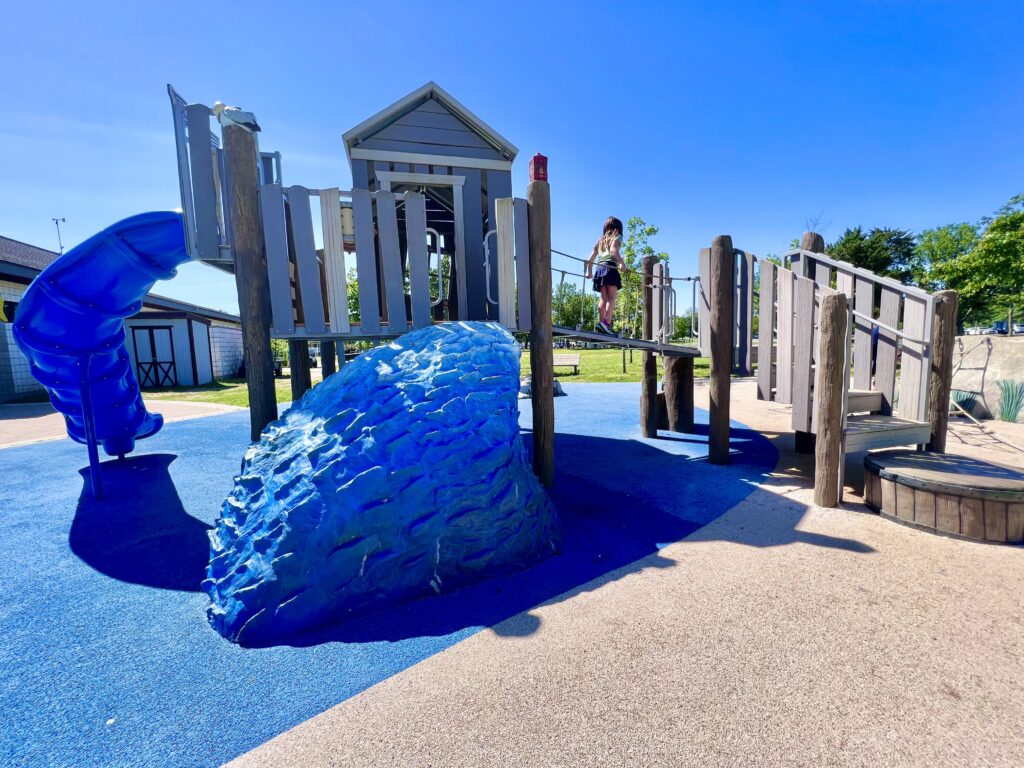 Sandy Point Nature Center
The Nature Center opened in April 2022 and houses many hands-on activities for children. It focuses on the nature around the Chesapeake Bay, including the birds and aquatic life that surrounds the area.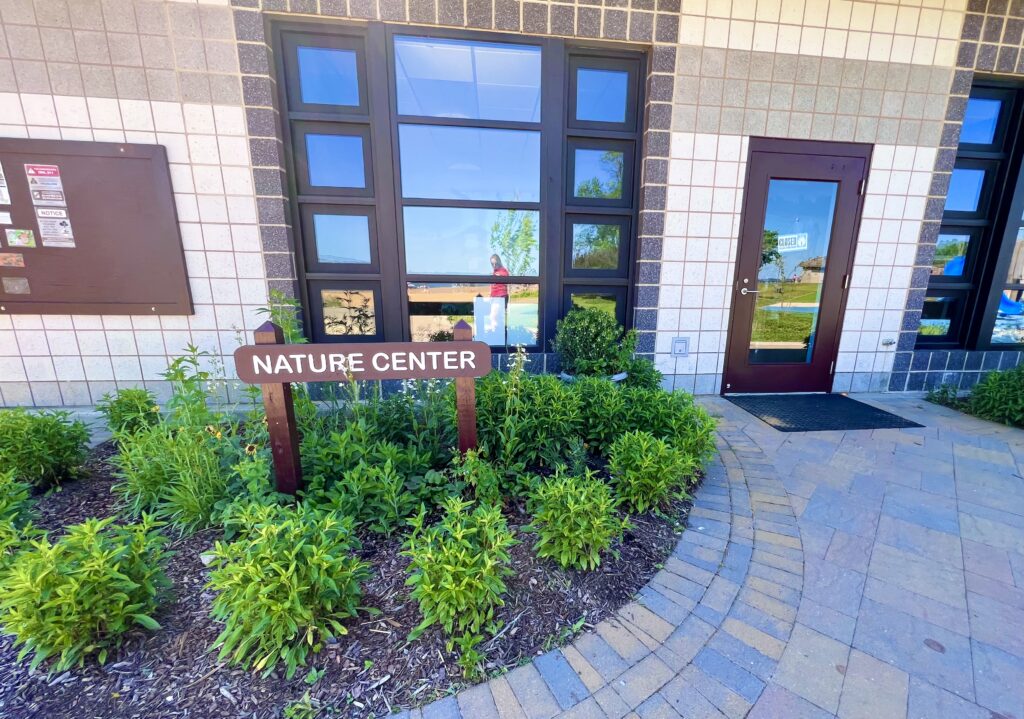 The Nature Center has specific hours, so be sure to check the state park's website for their most recent hours.
Sandy Point Beach Concessions
The Bayside Grill is Sandy Point State Park's concession stand. It features a wide-variety of water ice flavors. There's also french fries, pizza, funnel cakes, chicken fingers, nachos, and more.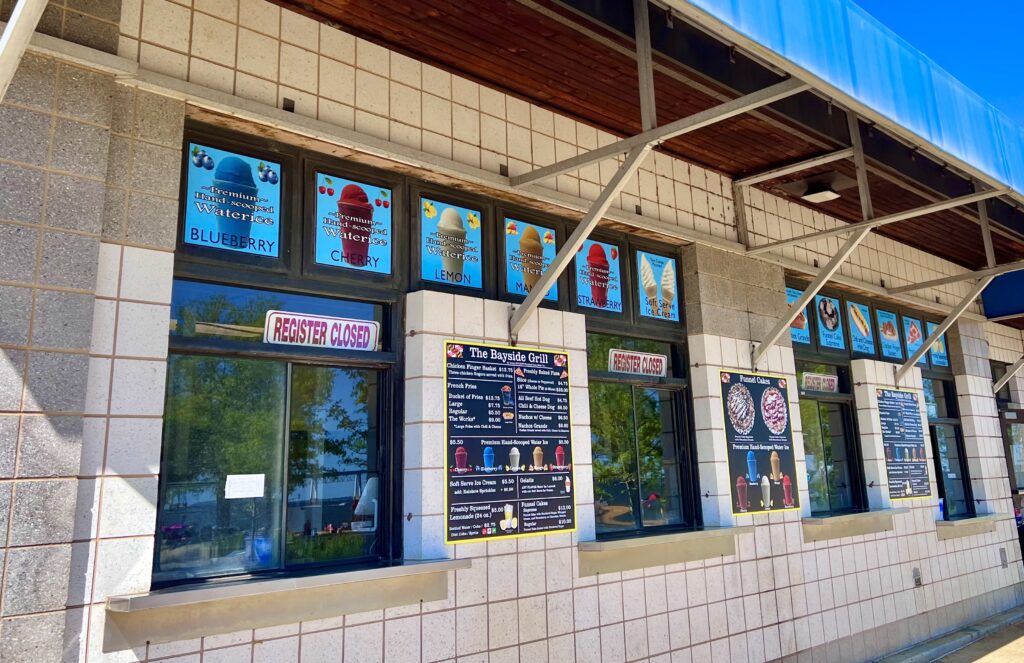 Looking for more State Parks in the Mid-Atlantic Region?
There are many amazing state parks in Delaware and Pennsylvania. Be sure to check out –