Sponsored Post – Dutch Wonderland hosted us for Happy Hauntings. All opinions are my own.
Happy Hauntings is Dutch Wonderland's Halloween-themed event. There's plenty of spooky fun during these fall weekends at the park.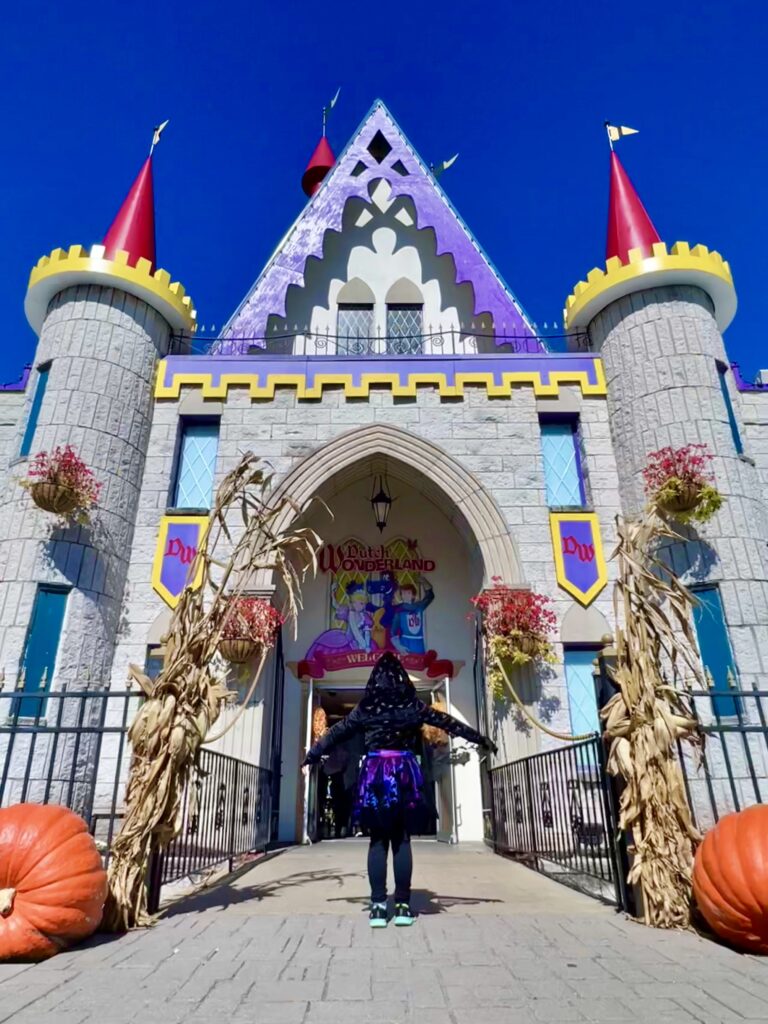 In 2022, the event features an evening dance party with Duke the Dragon and a new Halloween-themed dive show, called Treasure Trolls. Plus, there are many kid-friendly rides and attractions to check out!
Happy Hauntings is held for several weeks during the fall each year. Check out Dutch Wonderland's operating calendar for details.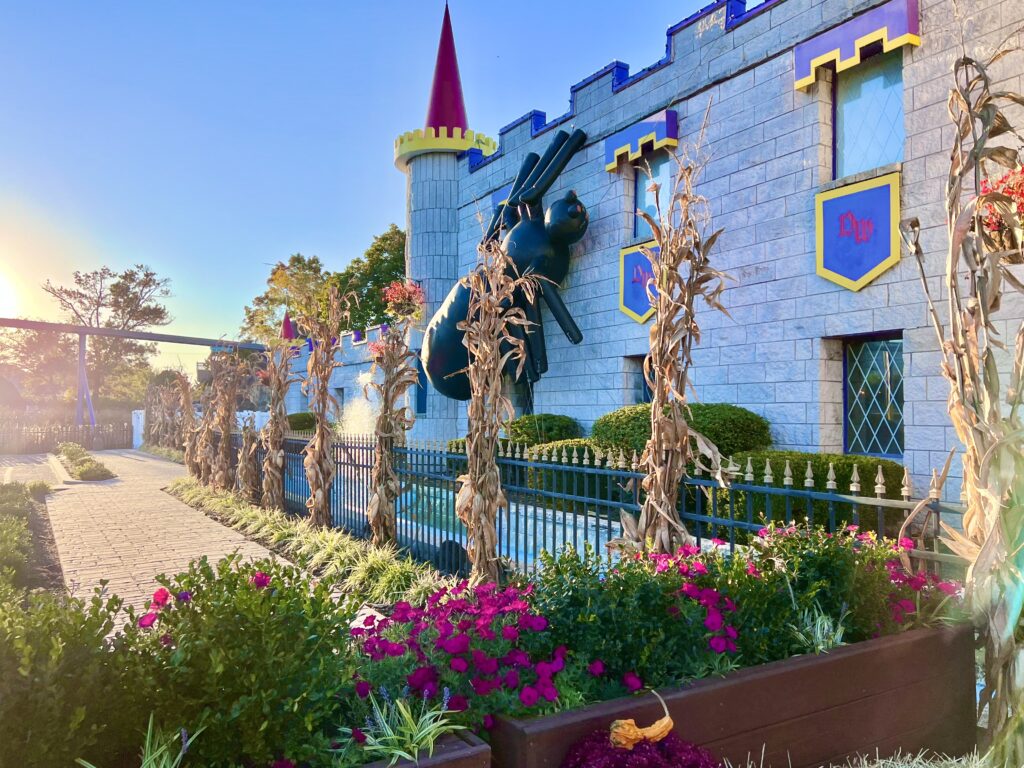 Happy Hauntings Dive Show
Be sure to note the times for the dive show when you arrive. They are posted outside the dive show theatre. Usually there are several chances each day to check out the new drive show, Treasure Trolls. Arrive before the show starts to get a good seat and avoid the lower seats, as they are the splash zone!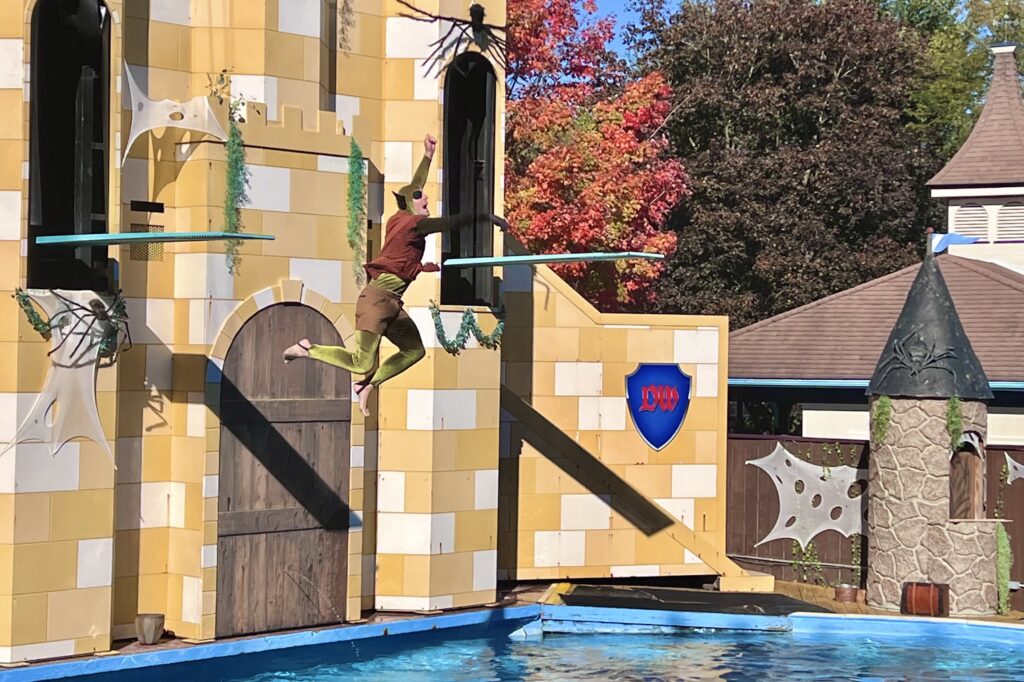 Happy Hauntings Rides
During Happy Hauntings, most of the park's rides are operating. Of course, the Double Splash Flume and Duke's Lagoon have closed for the summer.
There's many family-favorite rides available, including the family coaster, Merlin's Mayhem and Kingdom Coaster.
The highway for the Turnpike is haunted with family-friendly ghosts and goblins. Be sure to check this out on Exploration Island, at the back of the park, early in the day. It's a popular ride, especially this time of year.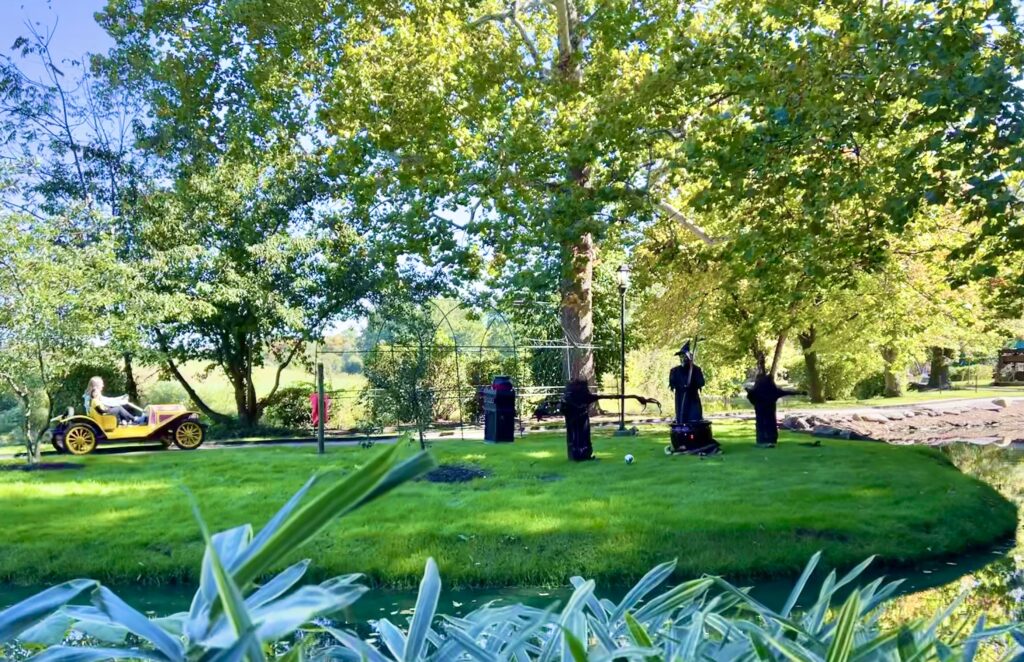 While on Exploration Island, check out the Prehistoric Path with the dinosaurs dressed in funny Halloween costumes. They continue to move and roar even while dressed in their goofy getups.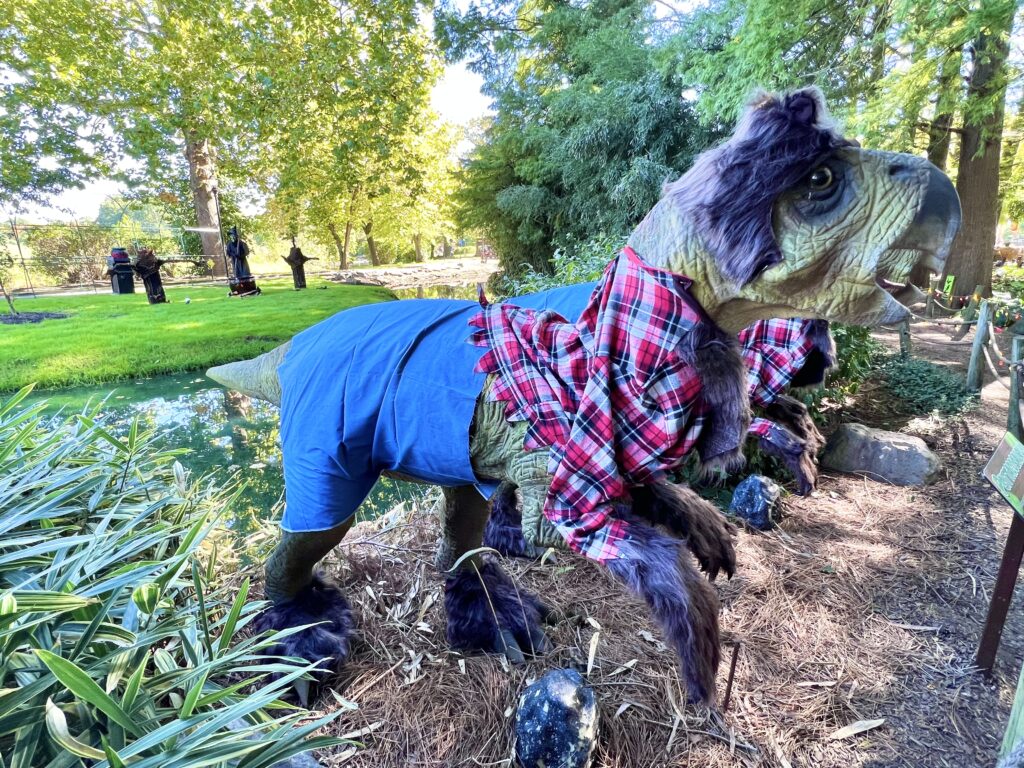 Don't forget to look up while on the path, as there's even some flying dinosaurs on display. Also on Exploration Island, there's the Dino Dig to uncover fossils and play in the sand.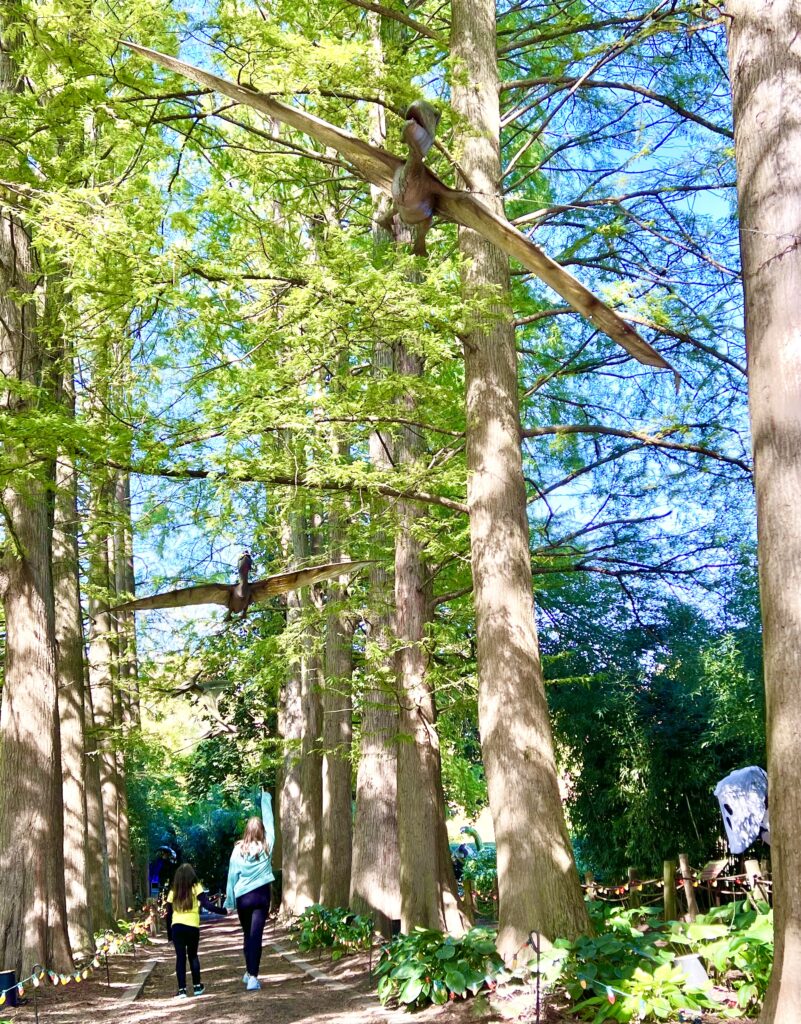 Dutch Wonderland also hosts a winter holiday-themed event called Dutch Winter Wonderland. There's thousands of lights and other winter holiday activities. Check out their website for details.
Looking for tips for your trip to Dutch Wonderland?
Check out this post with 10 tips for visiting Dutch Wonderland.
Looking for a place to stay overnight near Dutch Wonderland?
Check out the Cartoon Network Hotel, next door to Dutch Wonderland.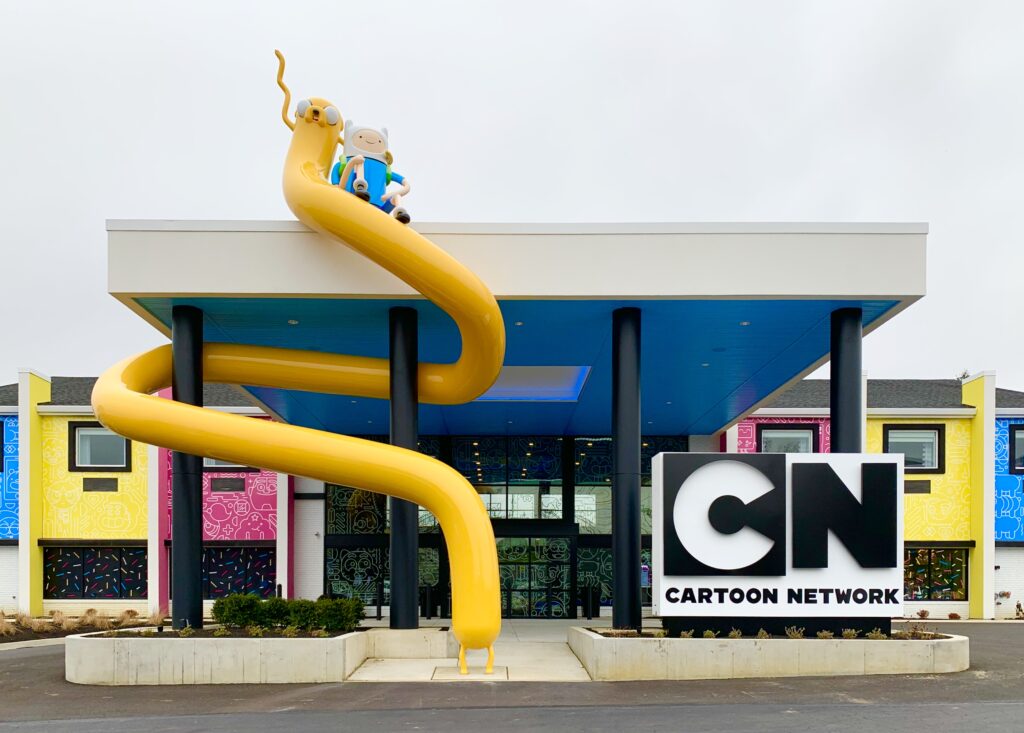 Sponsored Post – Dutch Wonderland hosted us for Happy Hauntings. All opinions are my own.