Old Windmill Farm is located at 262 Paradise Lane in Ronks, Pennsylvania. Ronks is southeast of Lancaster. The farm is back a lane, and you'll turn onto the lane at the Li'l Country Store. Then, follow the lane to the Old Windmill Farm sign. Old Windmill Farm is a guided tour led around a working farm.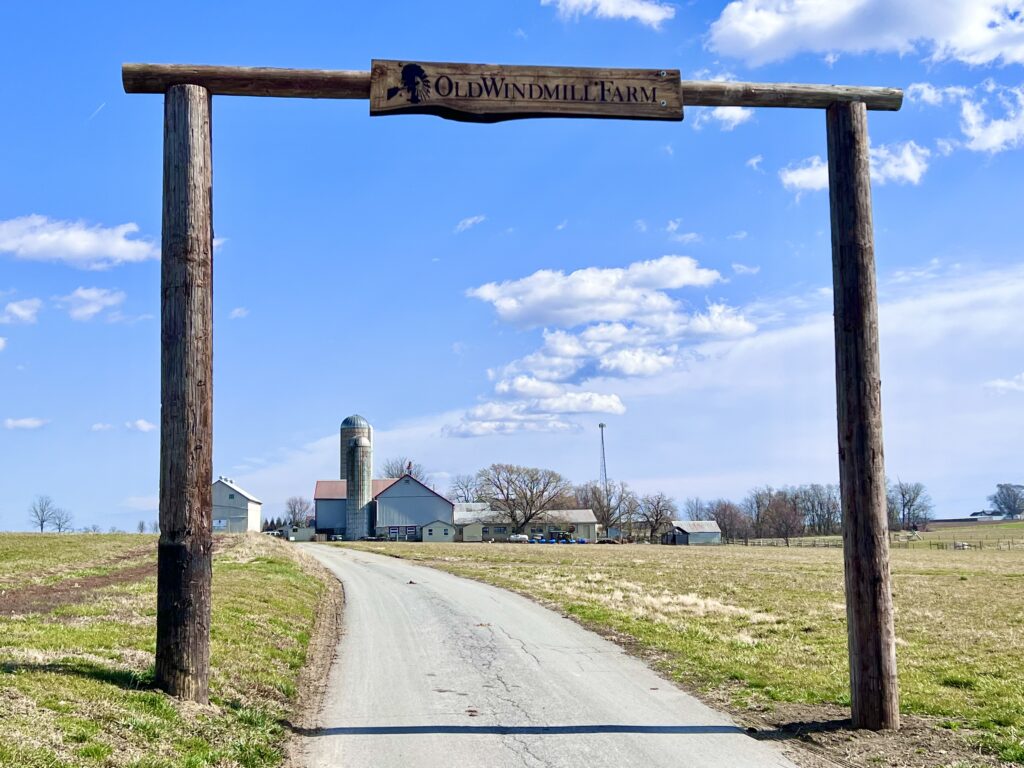 Tours should be booked in advance online using the Old Windmill Farm website. Tours can sell out, and there are different types of tours to choose. If you arrive early, before your tour starts, you can feed the goats or pet the farm dogs.
Old Windmill Farm Hayride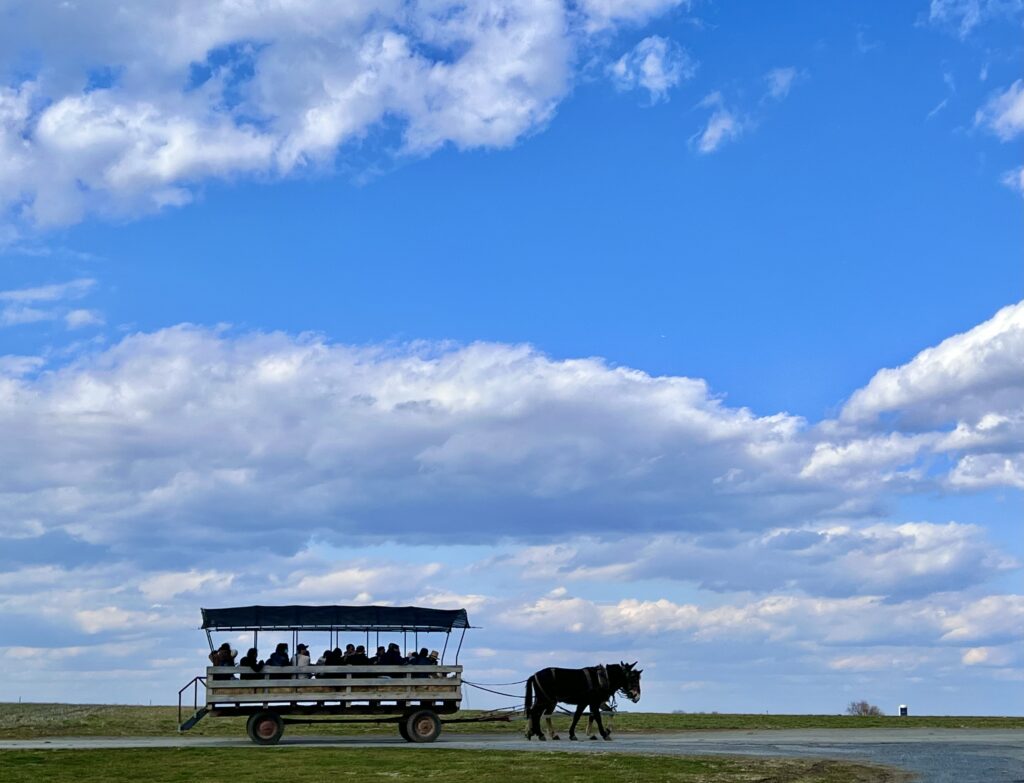 Either at the beginning or end of the tour, they will take you on a mule-pulled wagon ride around the property. During the hayride they will give some information about the farm, and they may also let some of the children take the reigns to steer the mules (with supervision). Try to sit toward the front of the wagon to possibly get this opportunity.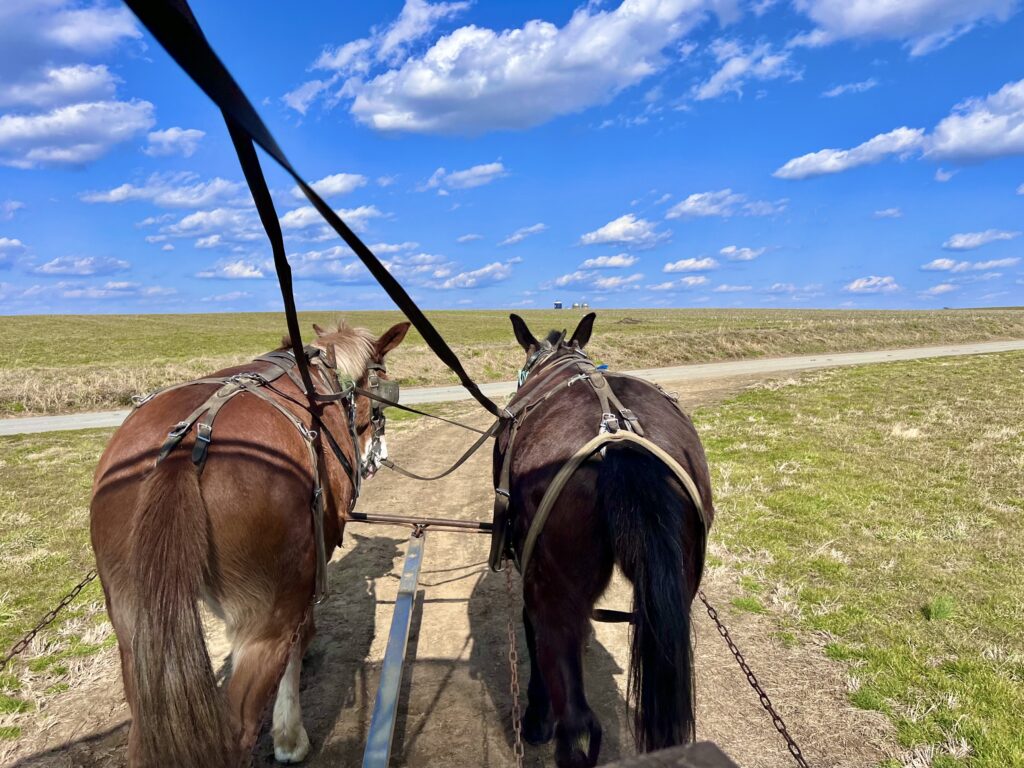 Old Windmill Farm Animals
Inside the barn, they have lots of hands-on activities. You can feed the animals, milk a cow, hold animals, and collect eggs.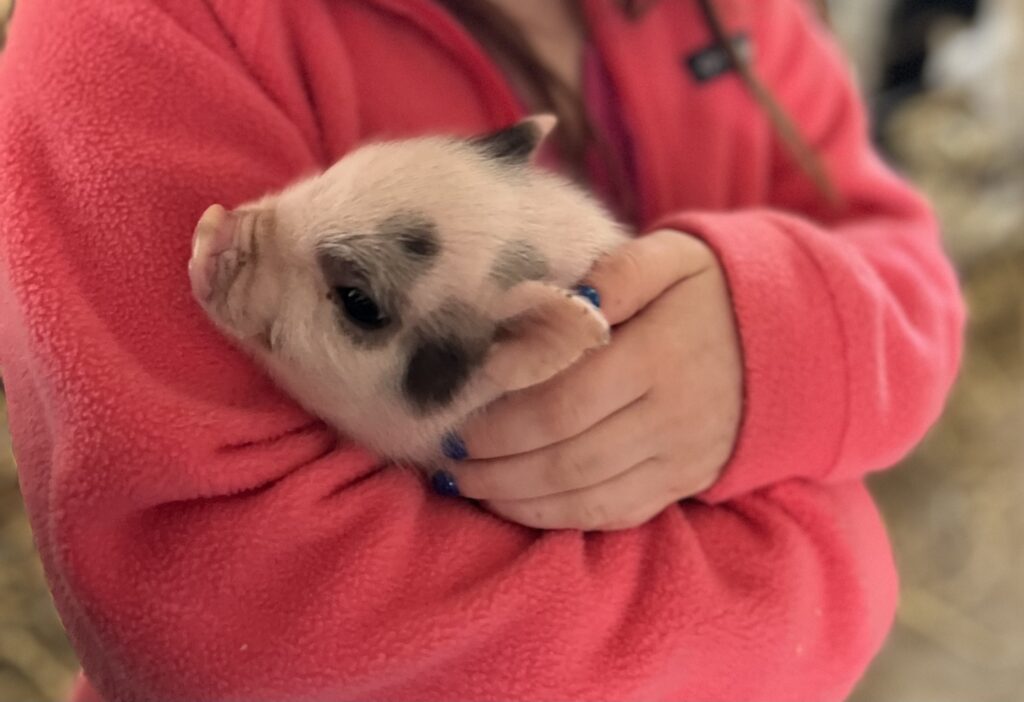 Depending on which time of the year you visit, they could have different animals to see and pet. However, most the time the will have the usual farm animals like pigs, cows, horses, and dogs. When we visited, there were bunnies, too. Inside the barn they have a pig pen with a slide where the pigs can slide down.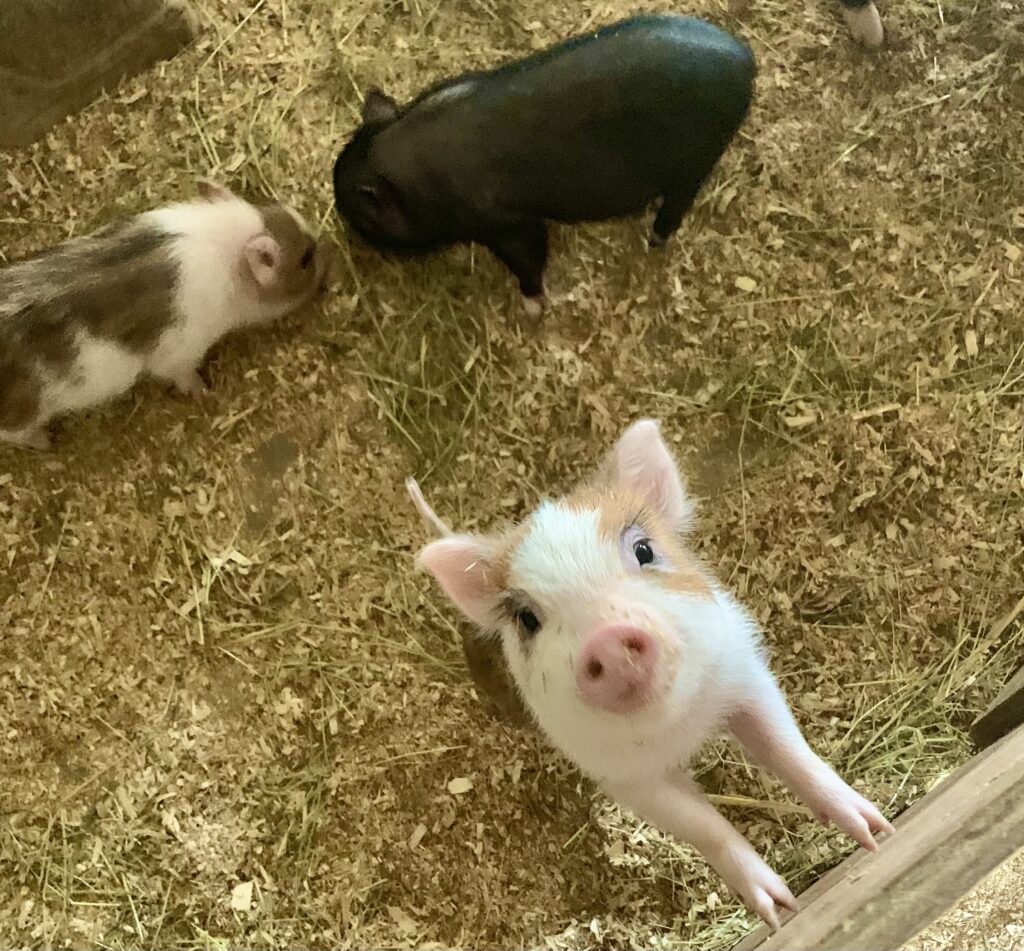 You can try your hand at milking cows, and they hand out bottles for you to feed animals like baby goats, calves, and sheep. They also give you hay to feed the horses.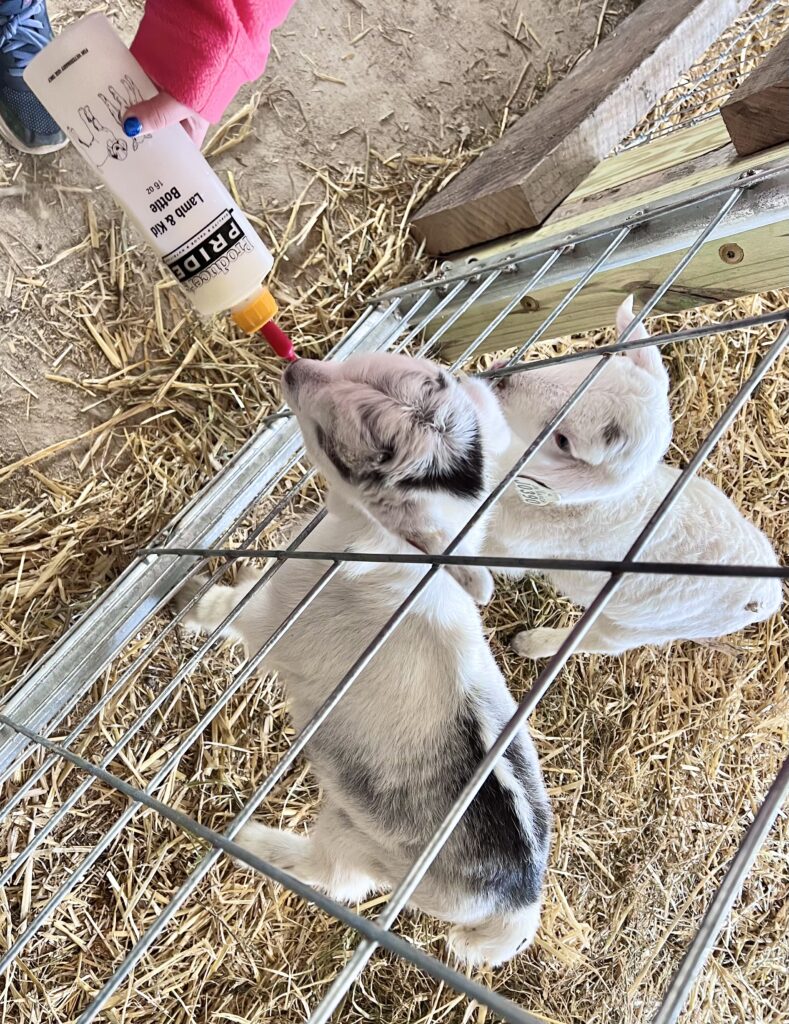 Outside you can help collect eggs from chickens. Depending on the season, there may be a barrel train ride pulled by a mule for young kids.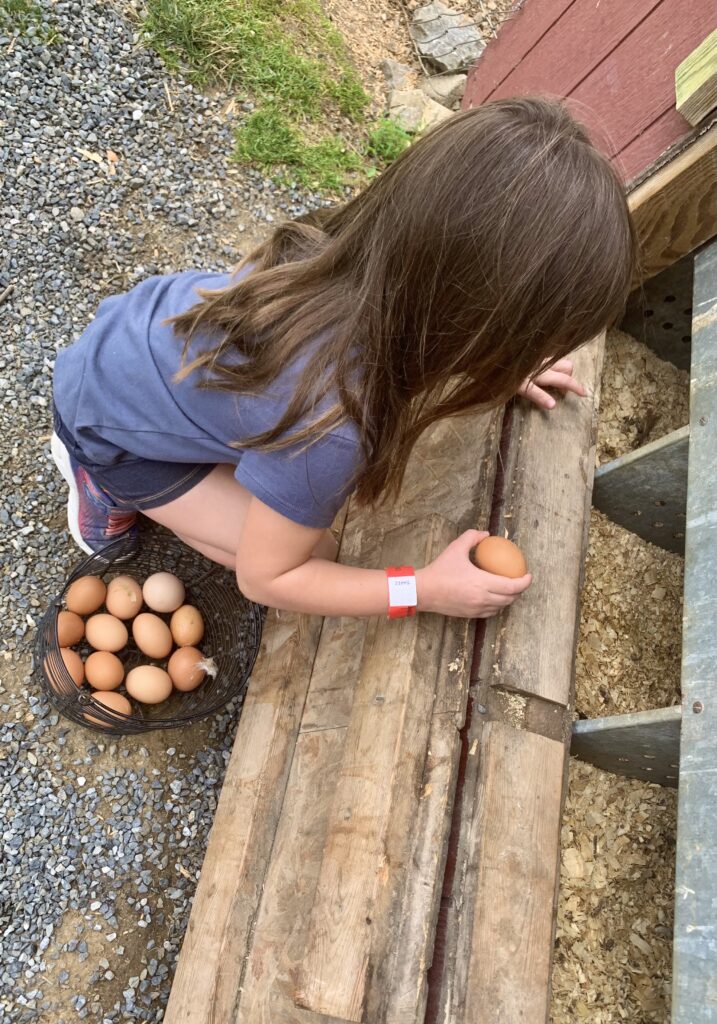 The tour is 60 minutes in total, with lots of activities to do during the 60 minute duration. Most of the tour is inside the barn, which is under roof.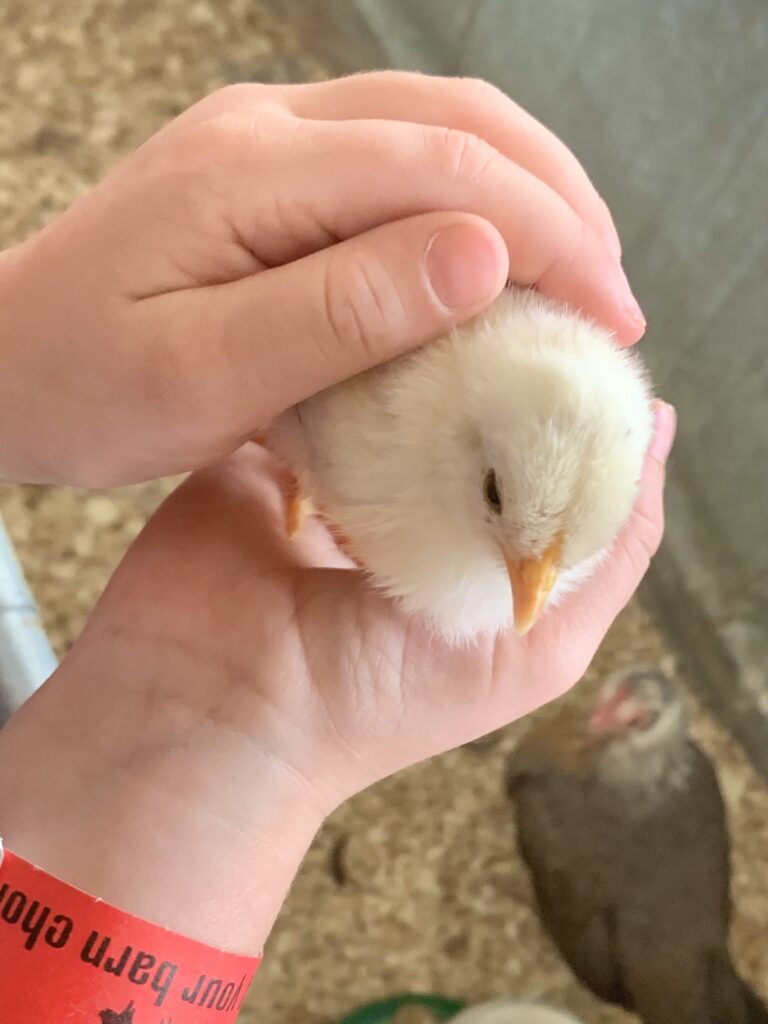 Li'l Country Store and Miniature Horse Farm
When you drove to Old Windmill Farm, you might have noticed a small shop when turning back the lane. This shop features lots of food and décor. They have cheese, pretzels, drinks, and more. In the summers, there's ice cream cones for sale.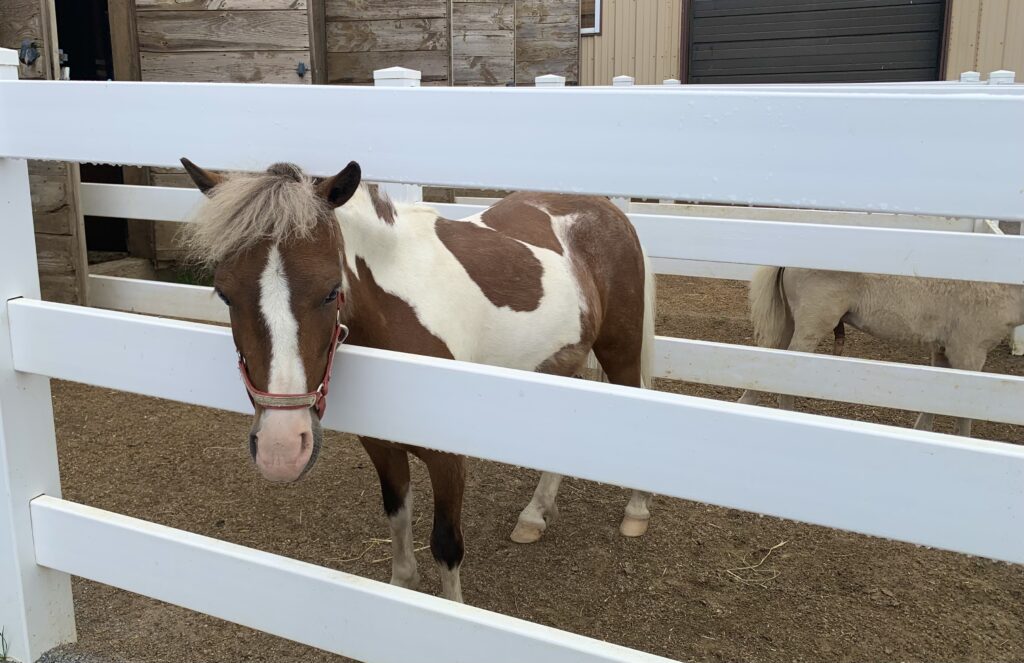 Also connected to the Li'l Country Store is a small petting zoo with miniature horses and goats. They also have rides for smaller kids on the miniature horse.
Looking for more fun places to visit near Lancaster?
Old Windmill Farm is located close to Lancaster, Pennsylvania. Check out this post of 20 Things Do To with Kids in the Lancaster area and 5 Things Do To with Kids in nearby Lititz.