Lititz, Pennsylvania is a small town located approximately nine miles north of Lancaster City. The town sits in between the Pennsylvania Turnpike to the north and Route 30 to the south. It's about 75 miles from Philadelphia and about 80 miles from Baltimore.
Several years ago, Lititz was voted the "Coolest Small Town in America" by Budget Travel. In addition to the places mentioned below, there are lots of small, unique stores, cafes and restaurants in downtown Lititz.
The Treehouse Playground
The Treehouse Playground is located at 300 West Orange Street in Lititz.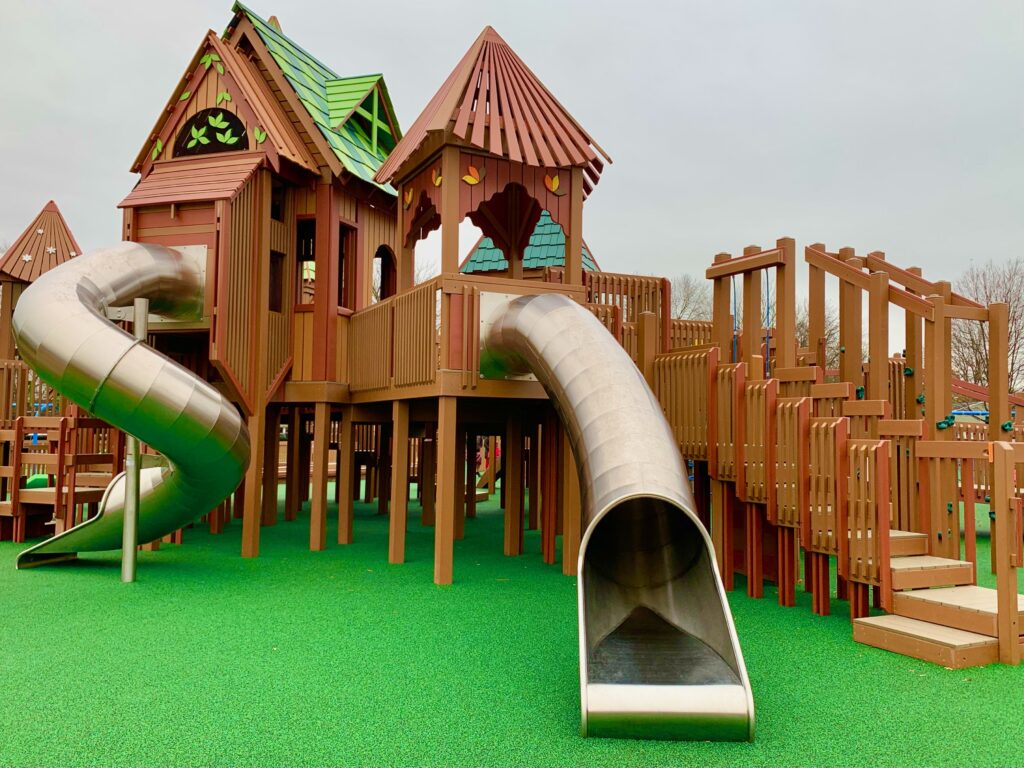 This is a relatively new playground that features zip lines, an inground merry-go-round, slides, and more. Convenient parking is located right beside this fence- in playground.
Lititz Springs Pool
During the summer months, Lititz has a public outdoor pool called Lititz Springs Pool. Check LItitz Springs Pool's website for their summer hours. In the winter, check out their indoor pool at the Rec Center. Both of these pools are located along Maple Street, close to Warwick High School.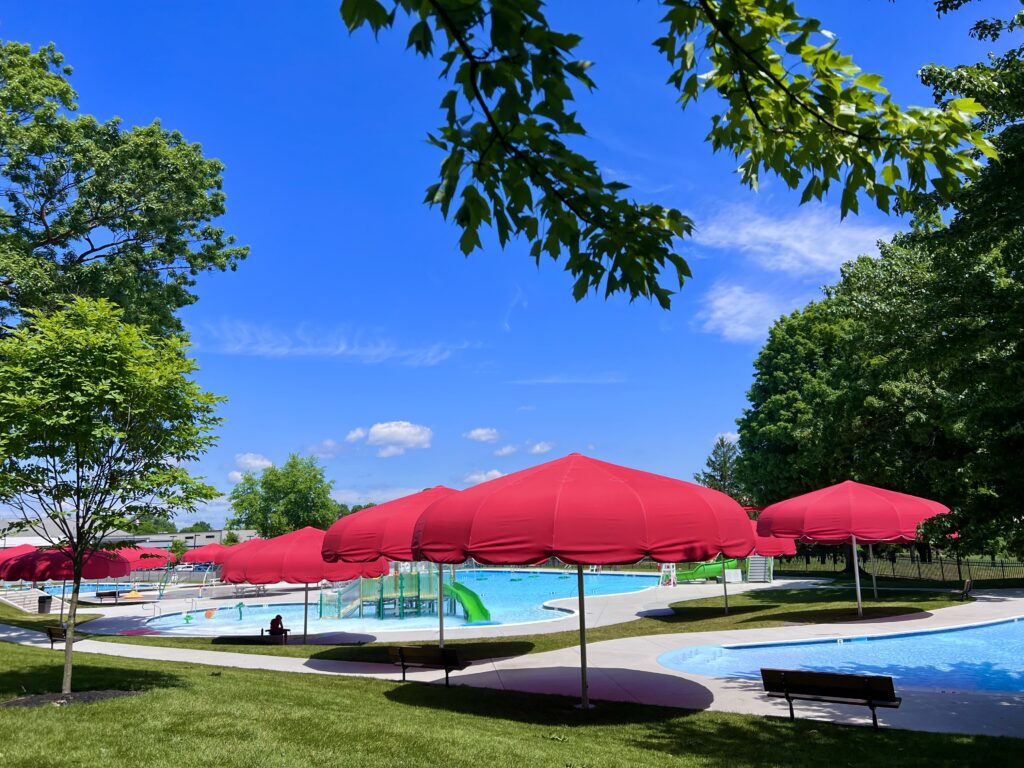 The outdoor pool has daily admission fees for guests. There's a lap pool for adults and large umbrellas for shade. The main pool features a water slide, diving boards, and play structure. There's also a baby pool and splash pad.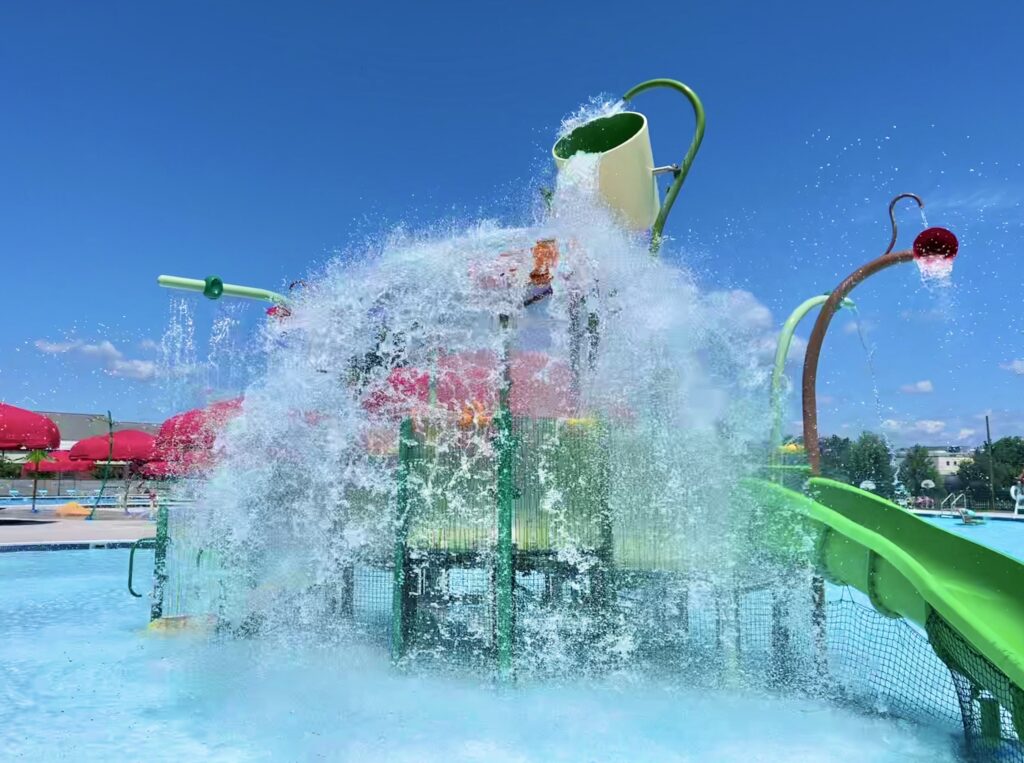 While Lititz Springs Pool does not have a snack bar, there's a concession stand located close by at Lititz Springs Park.
Lititz Springs Park
Lititz Springs Park is a park located in the center of downtown. There's an entry along the main road through town, South Broad Street (Route 501), but the park is large and also borders Maple Street. The town's welcome center is located at the park entrance on Broad Street.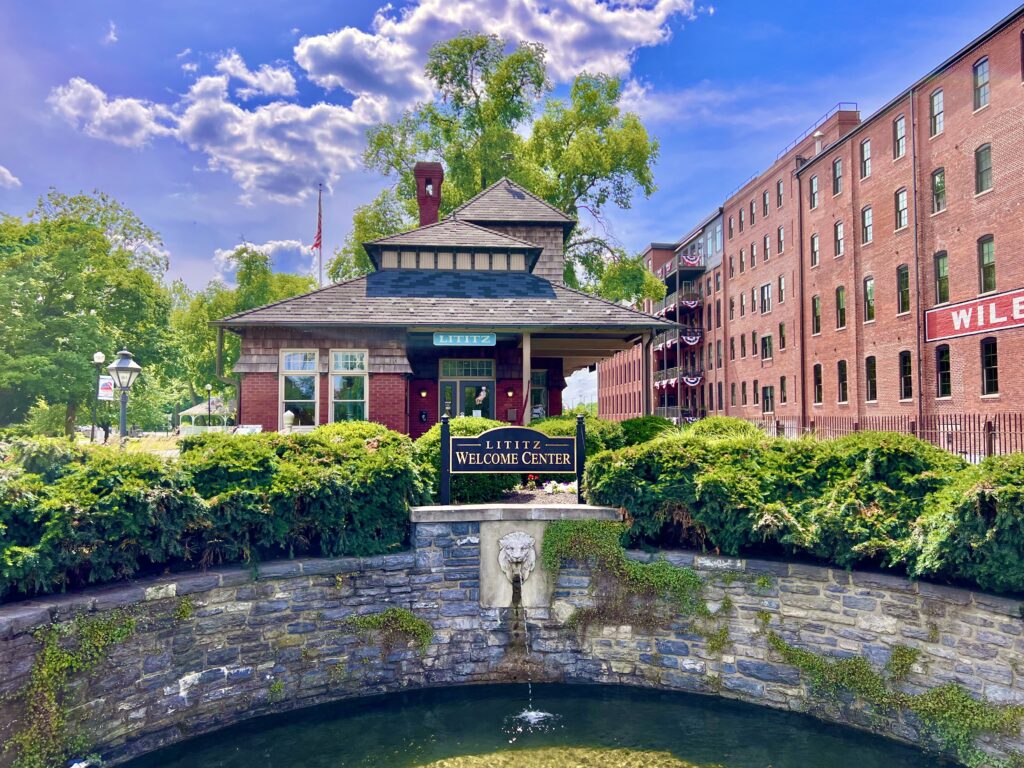 A small stream runs through the park, and there are two playgrounds available for children. One playground features a wooden train.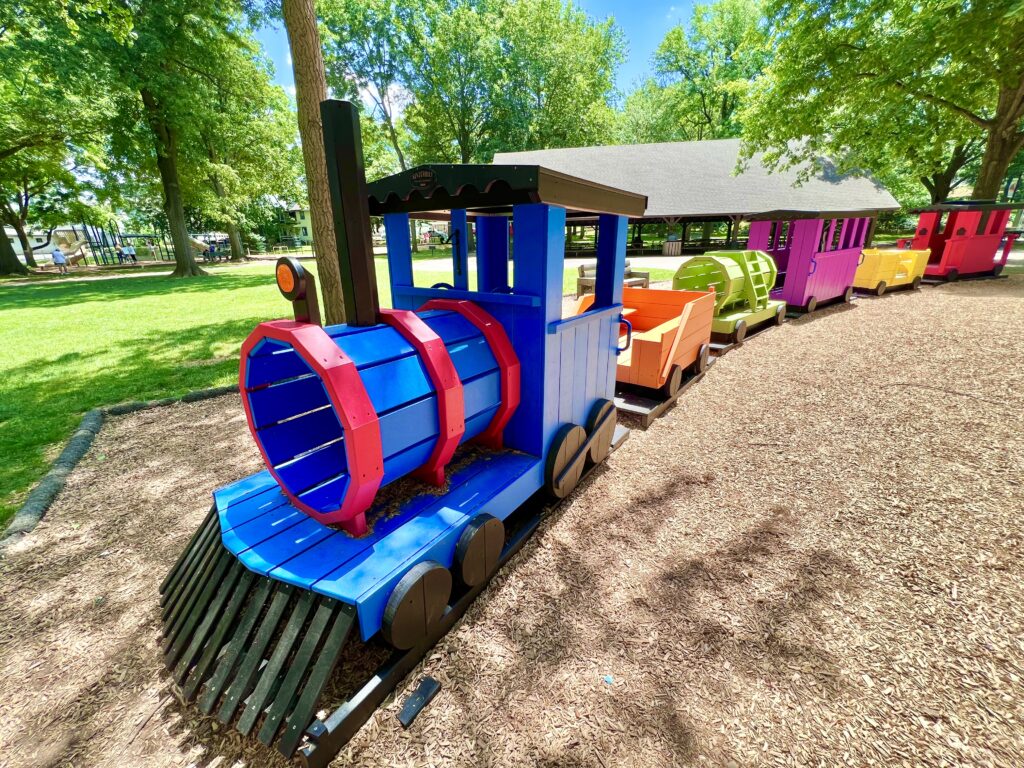 The park has a concession stand run by volunteers called Lititz Springhouse. Check out their Facebook page to see their hours. The springhouse serves hot dogs and hamburgers, chips, candy, soda, and a couple types of ice cream novelties.
There's a pavilion behind the Lititz Springhouse concession stand with plenty of picnic tables in the shade.
Julius Sturgis Pretzel Bakery
Julius Sturgis Pretzel Bakery is located at 219 East Main Street. Tours are available of the bakery, but they are by appointment only. To reserve a time, go to their website to schedule your tour.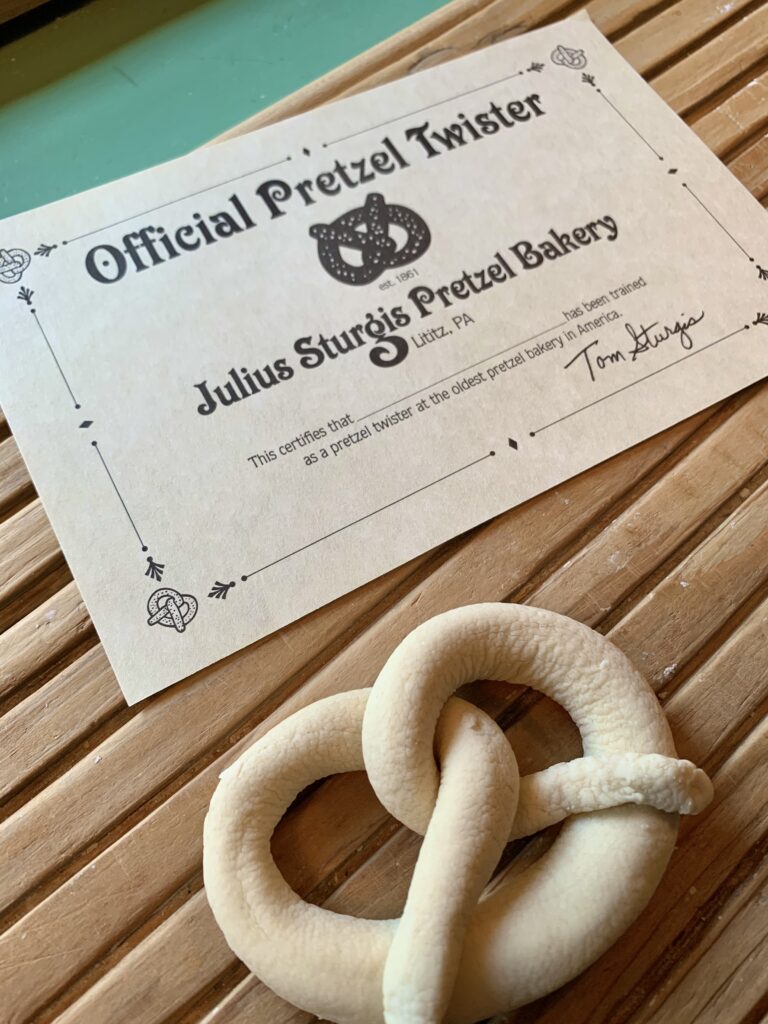 In addition to the tour, where you learn how to twist a pretzel, there's also a retail store.
Wilbur Chocolates
Located across the street from Lititz Welcome Center and the entrance to Lititz Springs Park is the Wilbur Chocolate retail store. The address for the store is 45 North Broad Street.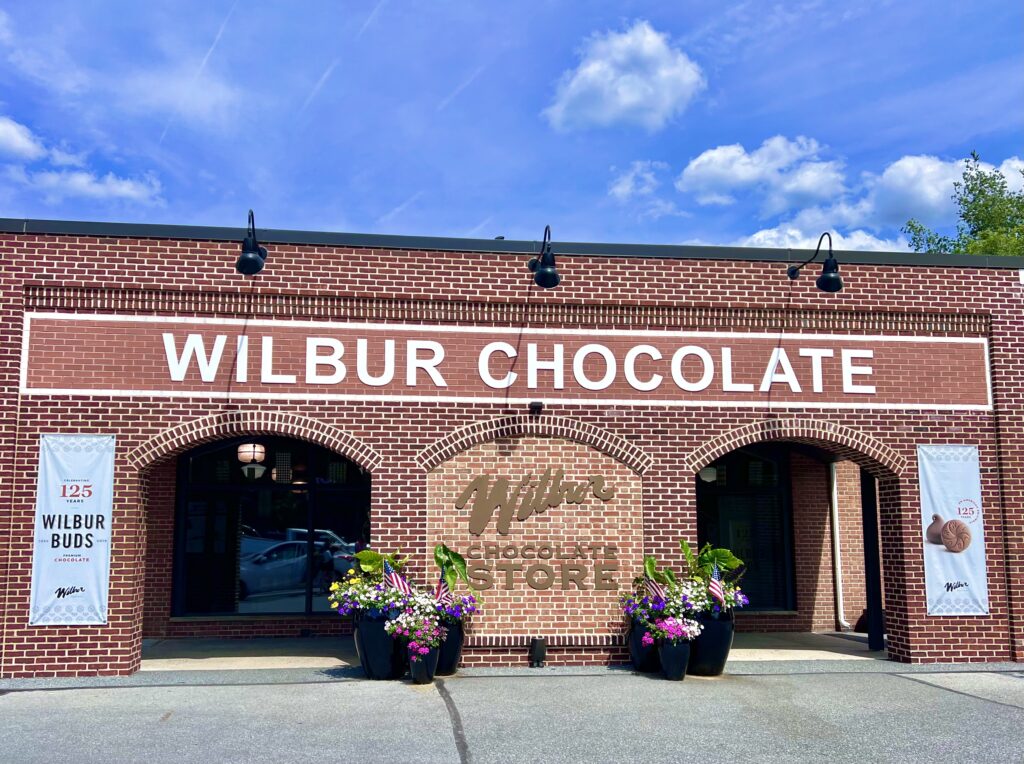 Wilbur Chocolate is known for their Wilbur Buds, which are small pieces of chocolate. The store also sells a wide variety of chocolates.
Things to Do In Lancaster
After enjoying these kid-friendly things to do in Lititz, check out the city of Lancaster, just south of Lititz. Here's a list of 20 things to do with kids in Lancaster.