Sponsored Post – Visit Shenandoah County hosted our visit to Route 11 Potato Chips. All opinions are my own.
Route 11 Potato Chips were founded in 1992 in Middletown, Virginia. The chip company features old-fashioned kettle cooked chips that come in many flavors.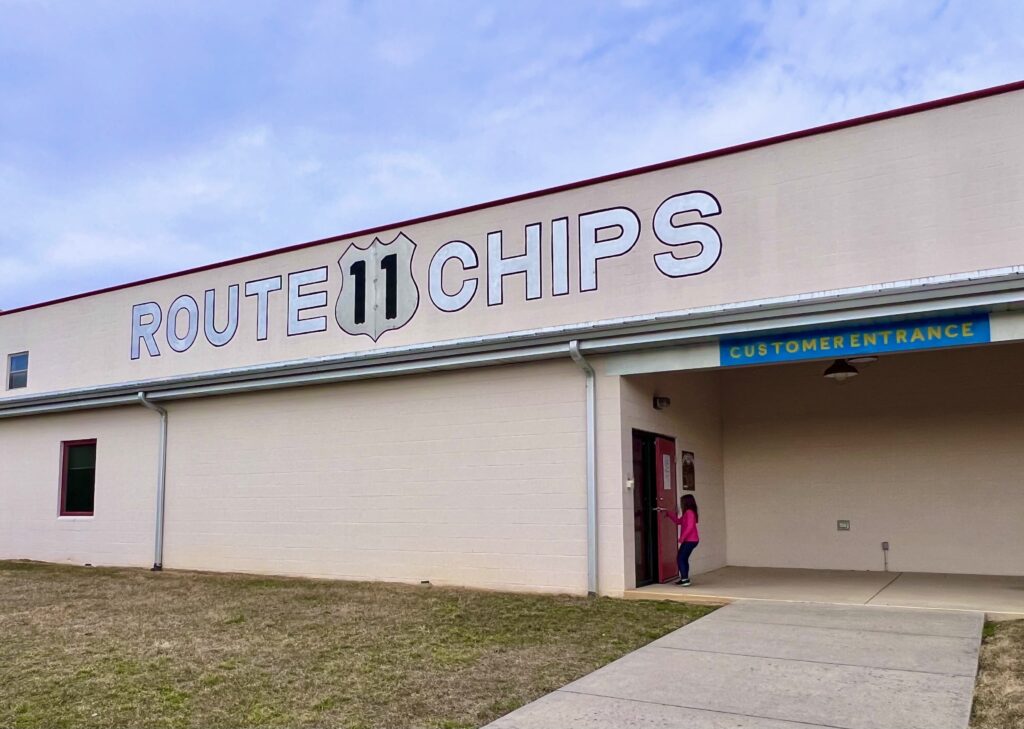 In 2008, the company built a new factory along Interstate 81 near Mt Jackson. The address of the factory is 11 Edwards Way, Mt Jackson, Virginia. The chip factory is located close to Shenandoah Caverns.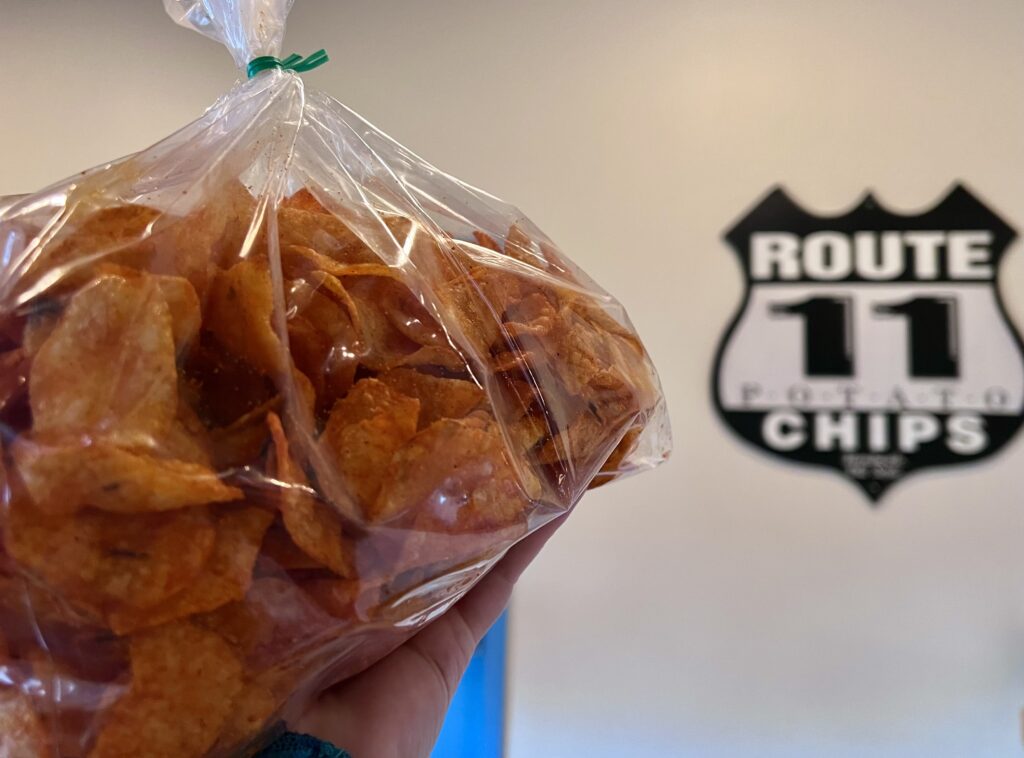 At this location, they have a factory store, as well as viewing windows for visitors to watch the chip-making process, as long as the visit coincides with their chip production hours.
Route 11 Potato Chip Factory Production
If you're able to time your visit right, you can watch through windows and see chips being made on the factory floor. There are first-floor windows, as well as overlook windows on a second floor balcony. If you'd like to be sure they are cooking during your visit, you can call ahead to confirm.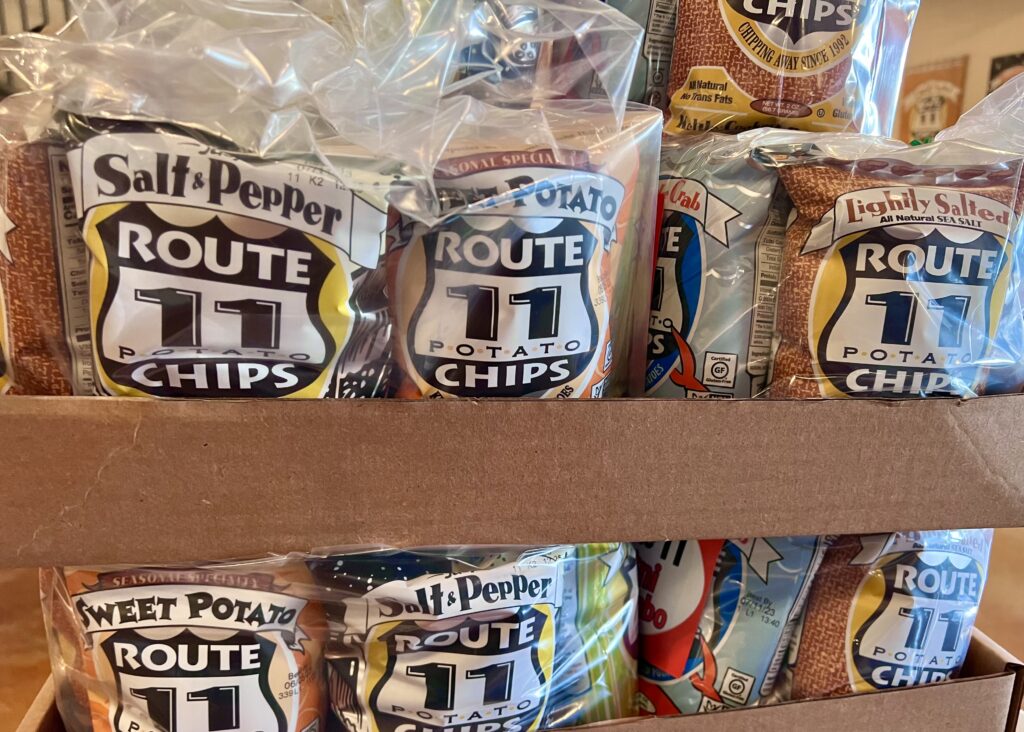 Samples are available to try the different flavors of chips. The chips can also be purchased in bulk during your visit to the factory store. Curbside services is also available for purchases, if you call ahead or place your order online.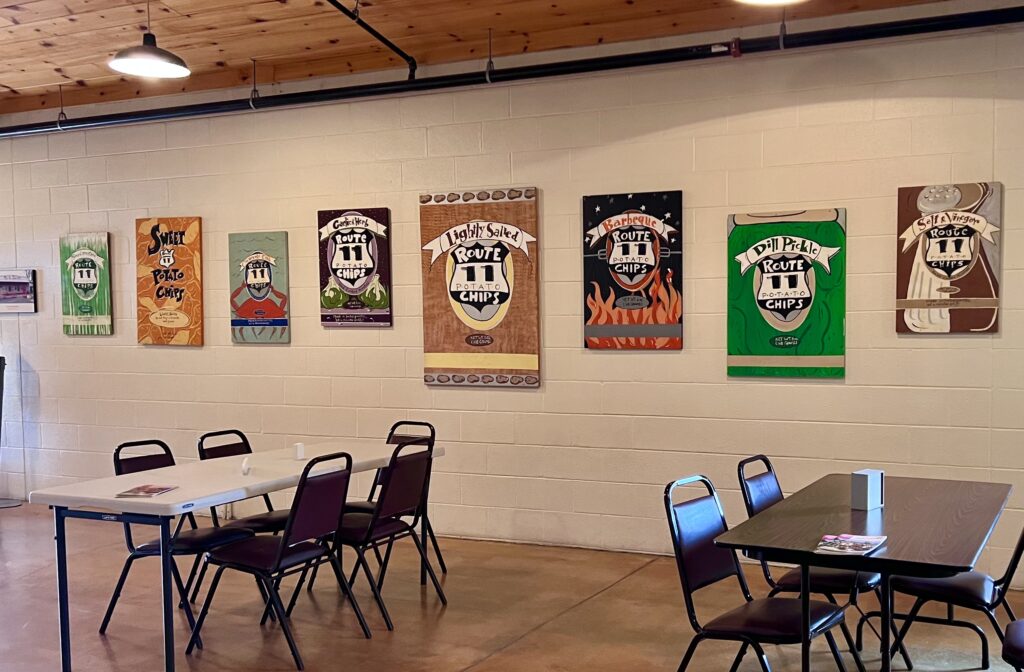 Seating is available to enjoy your chips right away during your visit. Beverages can also be purchased at the factory store. Since Route 11 Potato Chip Factory is located right along Interstate 81, it's a great place to stop to rest and grab a snack during a trip along the Interstate 81 corridor.
Looking for more fun places to visit in the area?
There are many fun places to visiting along this I-81 section of the Shenandoah Valley. Check out Shenandoah Caverns, American Celebration on Parade, Mt Jackson Lions Park, and W.O. Riley Park. Find even more ideas from Visit Shenandoah County's tourism website.
Sponsored Post – Visit Shenandoah County hosted our visit to the area. All opinions are my own.