W.O. Riley Park is located at 340 Park Ave in Woodstock, Virginia. The park is located only about one mile from the Woodstock exit of Interstate 81, making it a great place to stop during a trip along I-81.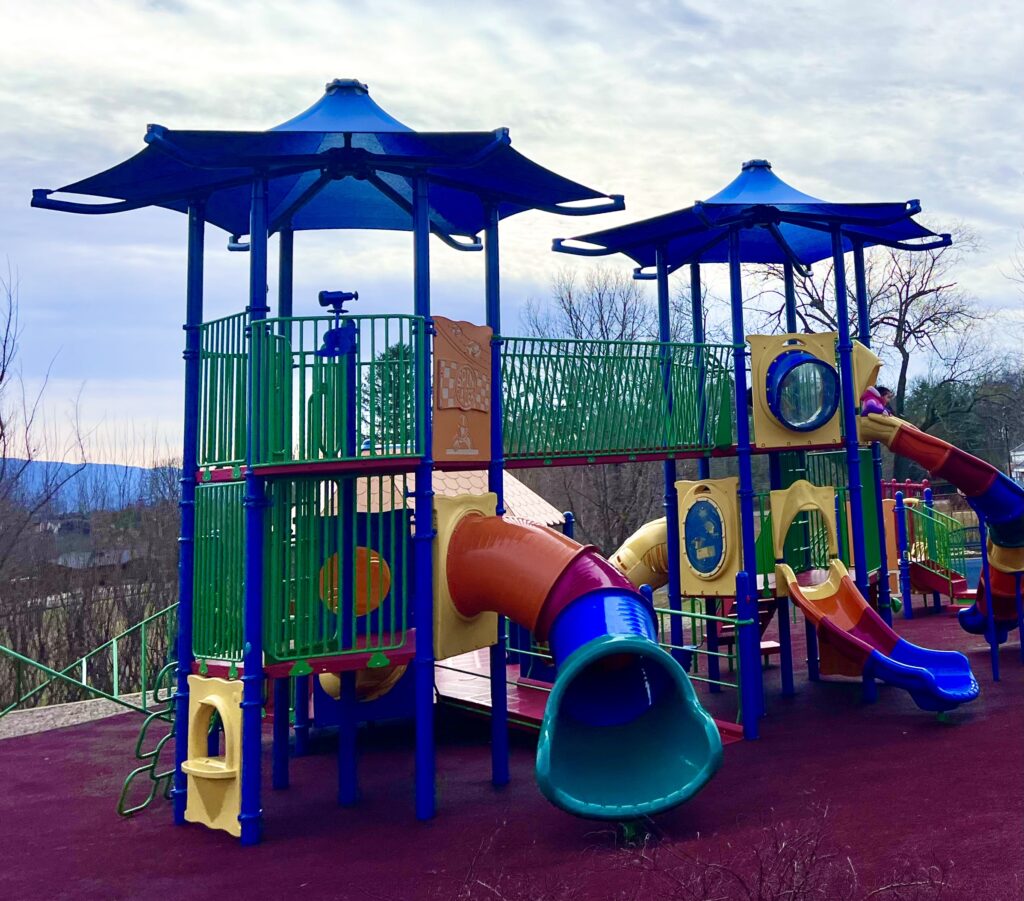 The park features a large, accessible play structure with many slides. There's a combination of tube slides, small slides, and one long slide from the second level.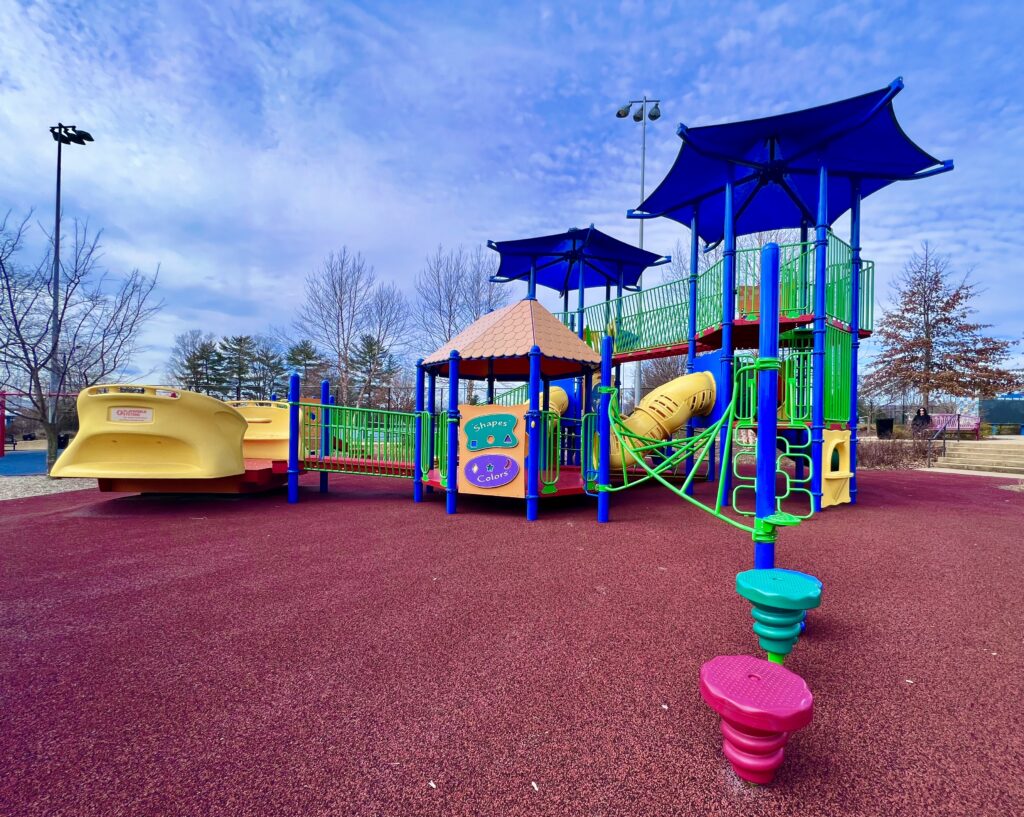 There's also many opportunities for climbing on the main, large play structure. The playground also features a tot play structure with smaller slide. Keep in mind that the playground is not fenced-in.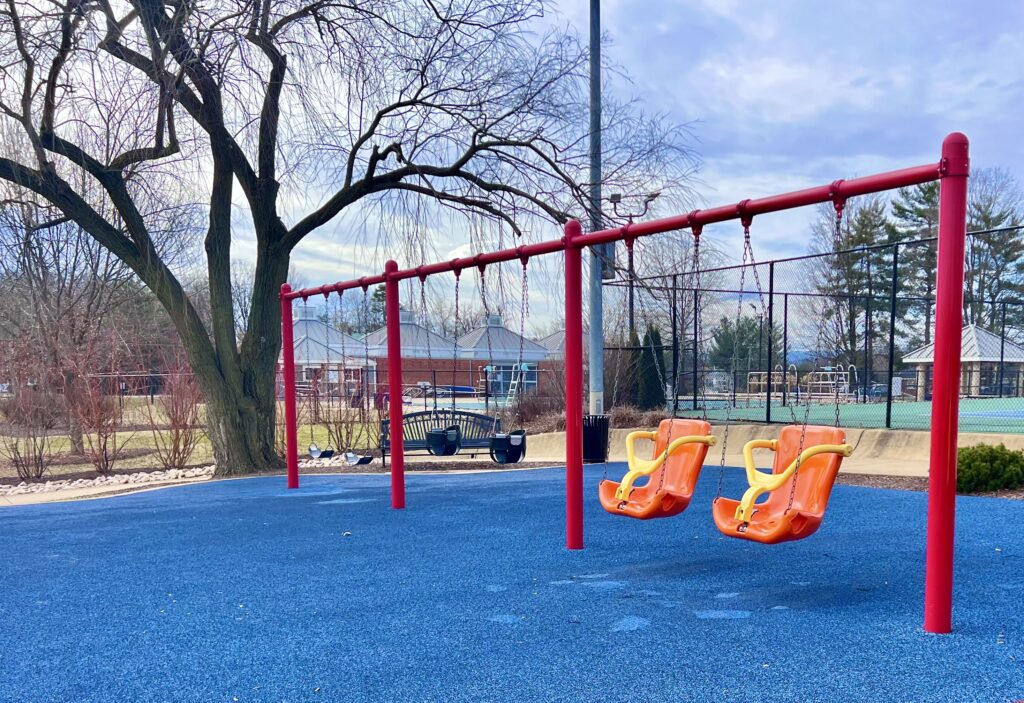 There's a swing set which includes two of each typical type of swing. The surface of the playground is rubbery, making it easy to navigate with a stroller.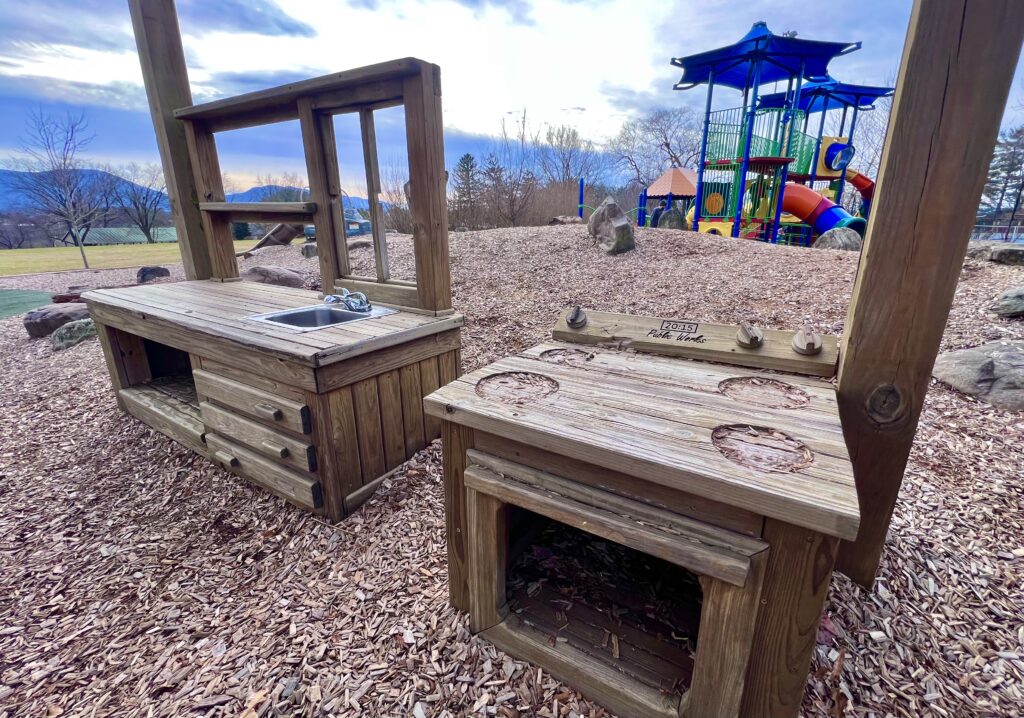 W.O. Riley Park also have some unique features. First, is the dirt kitchen, complete with a "stove" and "sink". There's also a small bridge and tunnel. This area of the playground has a mulch surface.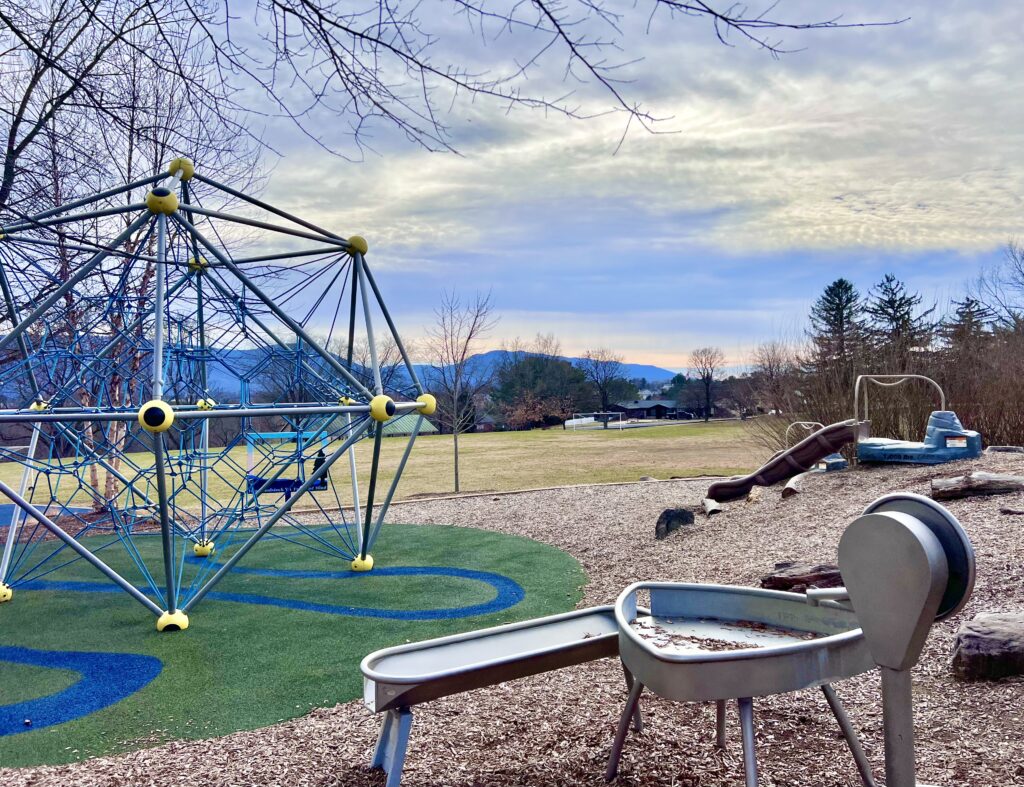 There's also a large ropes climber and a water table, which doesn't operate in the winter.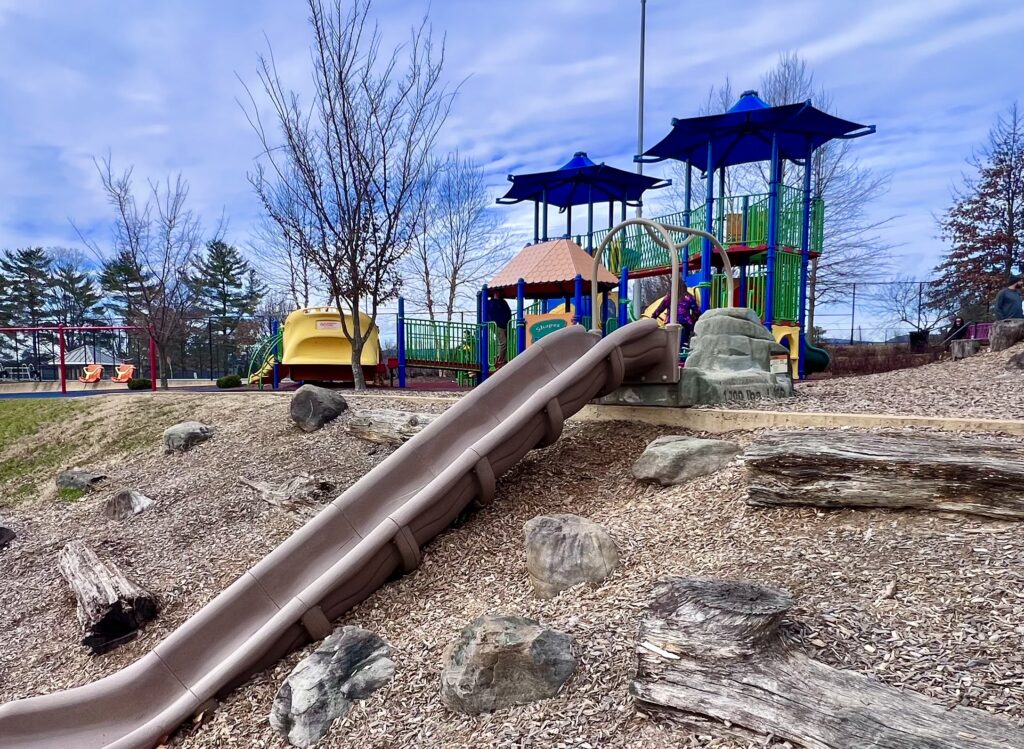 In addition to the main playground structures, there's two slides that use the natural terrain of the park. One is smaller for younger children, and there's an long one for older children.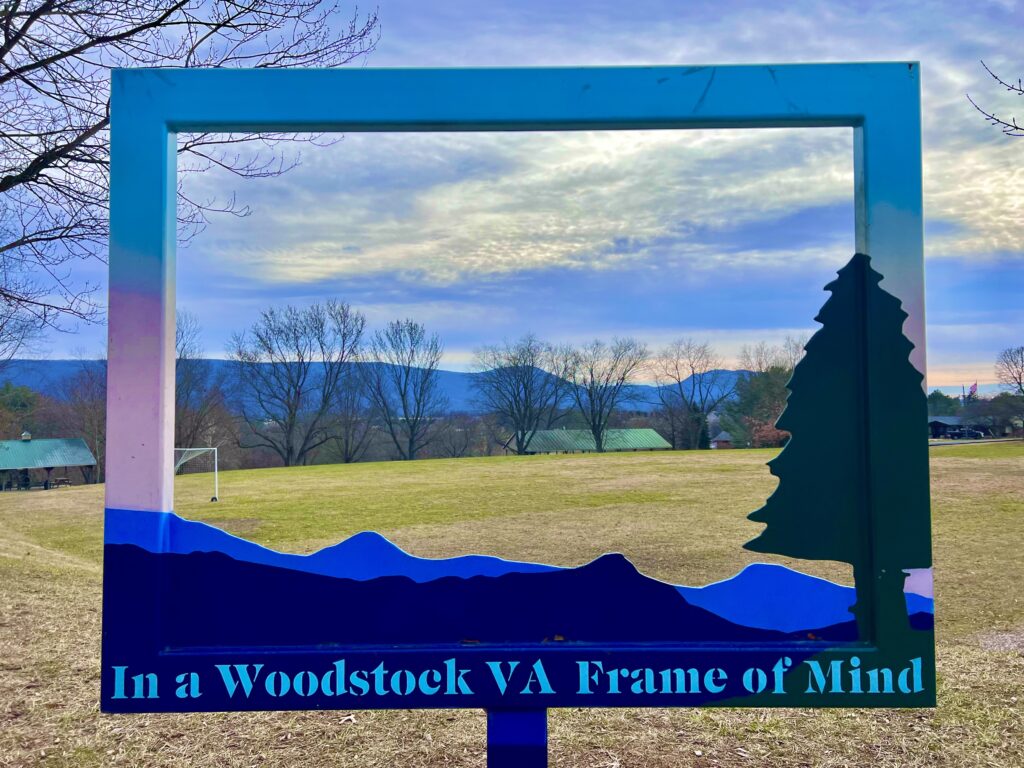 Another unique feature of the park is this photo frame. Check out the beautiful mountain scenery, and get a cute photo of your kids to remember your fun time at the park.
W.O. Riley Park Restrooms
There are restrooms right beside the playground. They were open when we visited during the winter.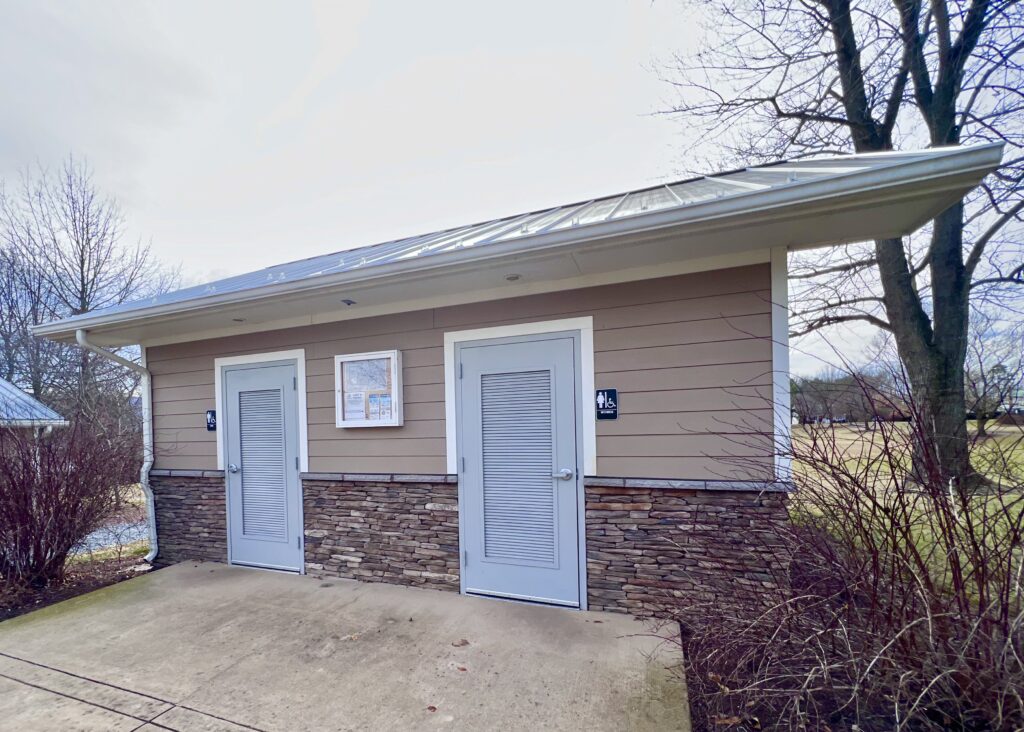 Looking for other amazing places to visit in the area?
Check out the Visit Shenandoah County's website.
There are also many awesome playgrounds in nearby Maryland. Check out this fun list of playgrounds in Maryland.