Lions Park in Mt Jackson, Virginia is located at the end of Wunder Street. The park is located beside the town's swimming pool, and includes baseball fields in addition to two playgrounds.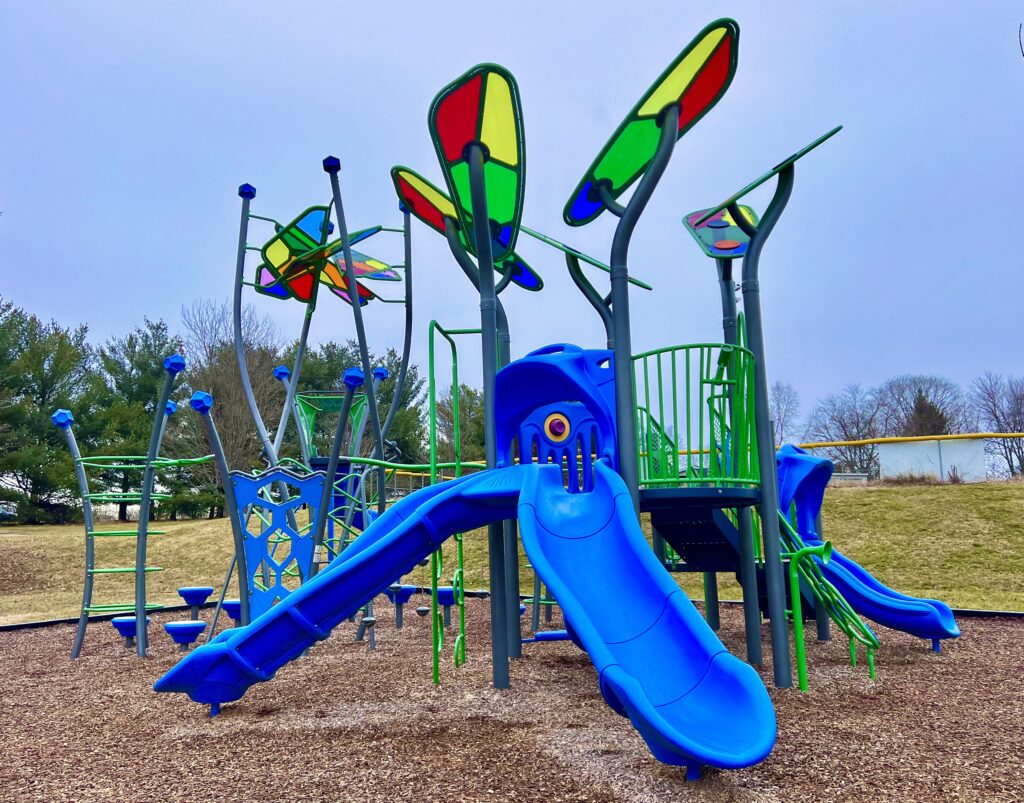 There are two main playground sections, with one being much newer than the other. The newest playground section is closest to the parking lot.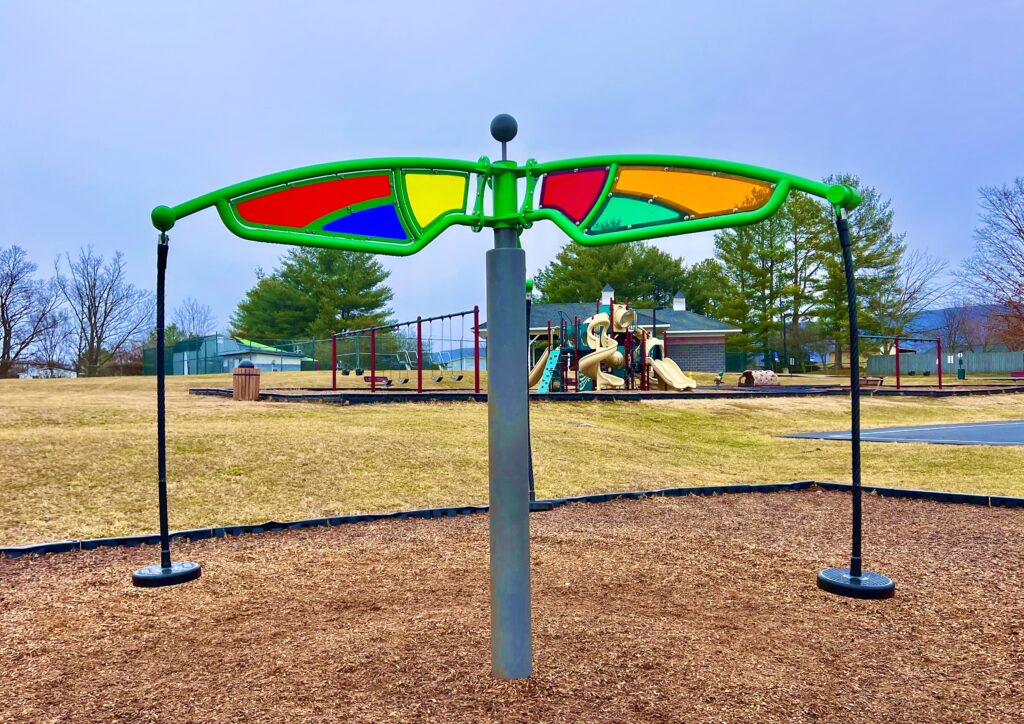 The new playground section is closest to the road. It includes a large play set with slides and many climbing opportunities including walls and ladders. The middle of this playground area is split with a long zip line. Then, on the other side is a three-seated swing and a ropes climber.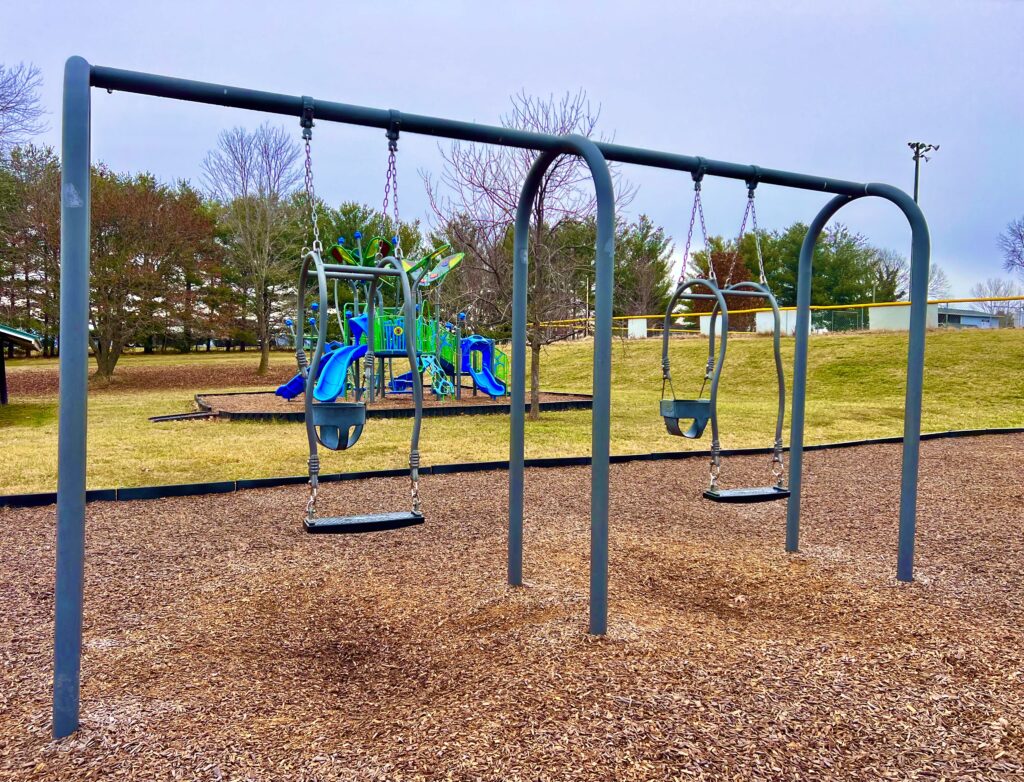 There's also a set of specialty swings for swinging with babies / toddlers. The surface of this playground is mulch, and it's not fenced-in. While there may be restrooms during summer pool season, there was a porta-potty near the parking lot when we visited in the winter.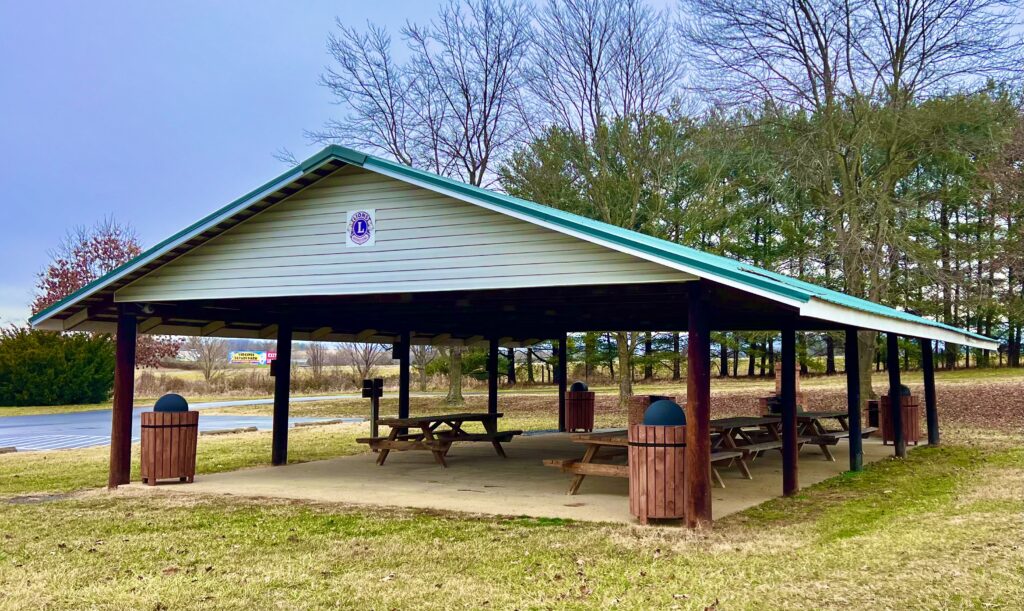 A large pavilion with picnic tables is located close to the parking lot and the playgrounds. This park is visible from I-81, so note this is a great place to stop on long trips down I-81. Picnic tables and plenty of play equipment make this park a great place to eat a meal and stretch your legs.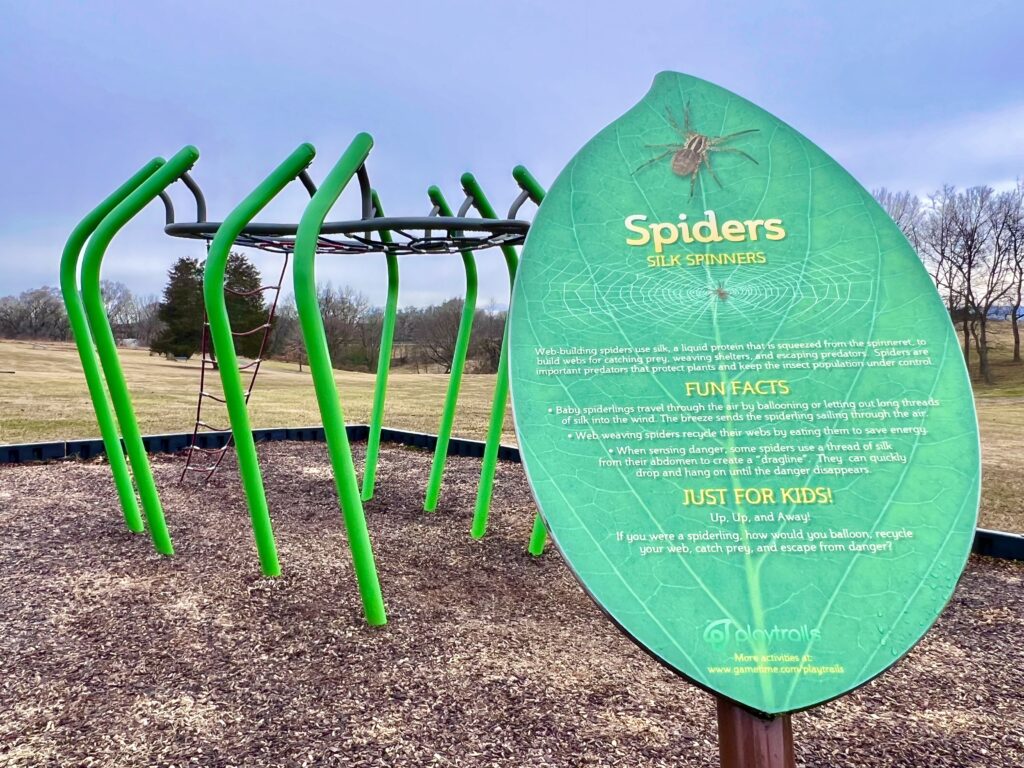 Across the street from the park is an exercise trail. It's a paved trail with many stops along the way to utilize the exercise equipment placed throughout the trail. One major piece of equipment is this spider web climber.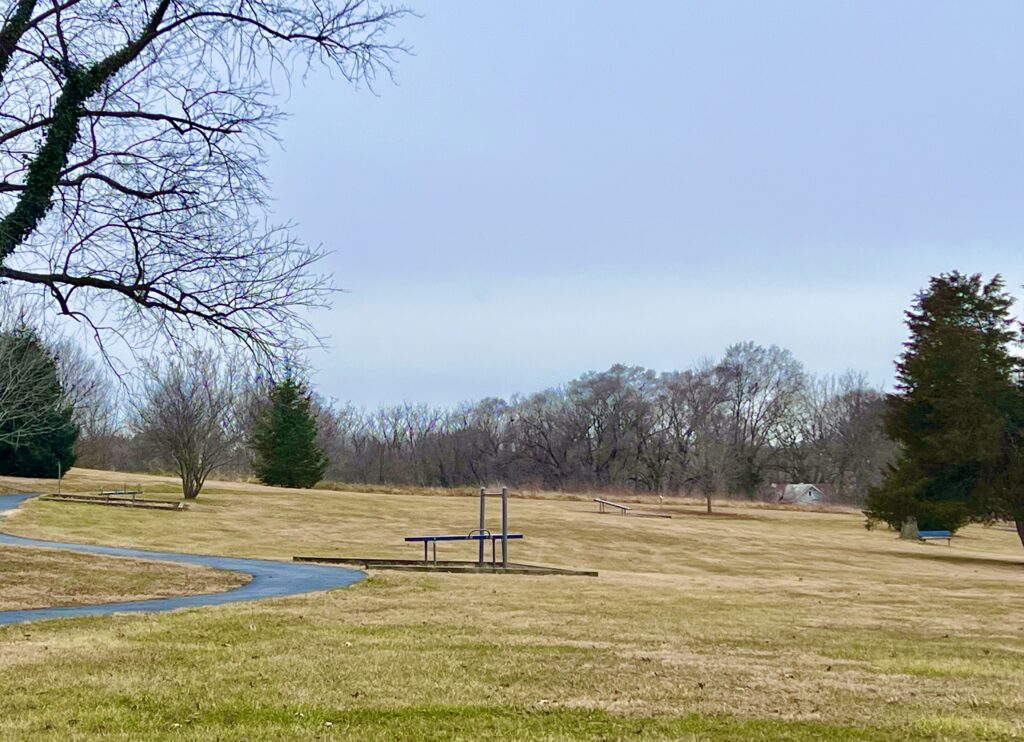 Looking for more fun places to visit in the area?
There are many fun places to visiting along this I-81 section of the Shenandoah Valley. Check out Shenandoah Caverns, American Celebration on Parade, Route 11 Chips, and W.O. Riley Park. Find even more ideas from Visit Shenandoah County's tourism website.