Oregon Dairy is located at 2900 Oregon Pike in Lititz, Pennsylvania. Lititz is a small town on the outskirts of Lancaster. The Dairy includes a grocery store, sit-down restaurant, ice cream shoppe, playground, and small petting zoo.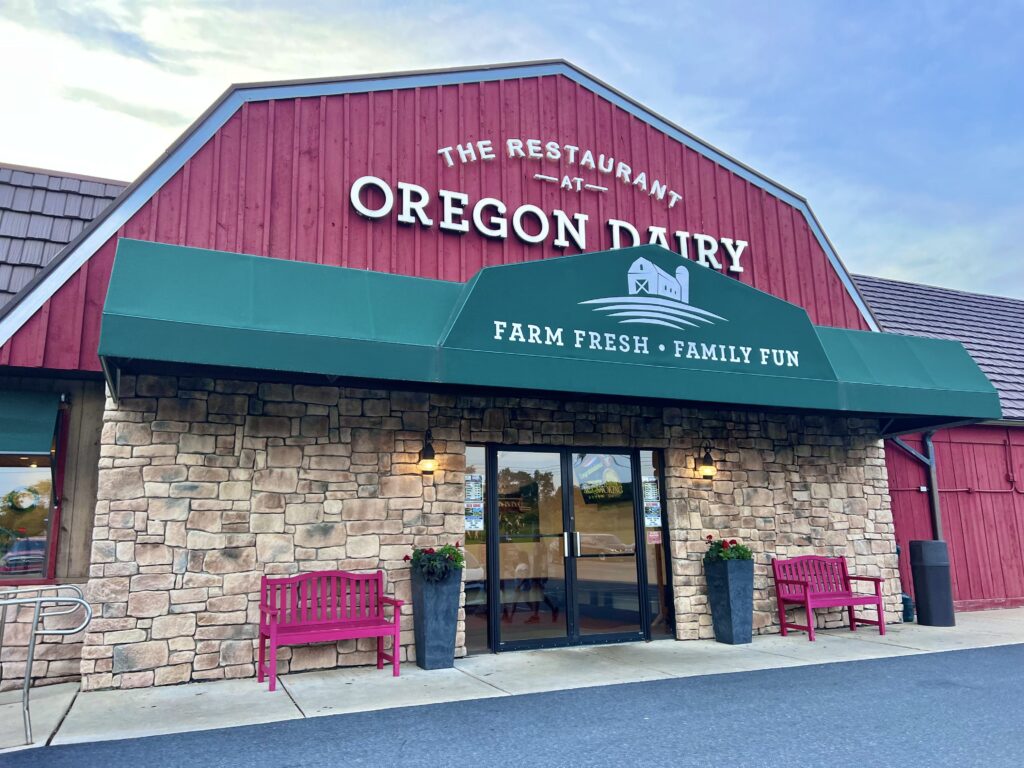 A popular spot in the warmer months is the patio and playground outside the ice cream shoppe, which is beside the restaurant at Oregon Dairy. Ice cream can be ordered at the outdoor window and enjoyed on the patio. It's possible to sit at the picnic tables and watch your kids on the playground.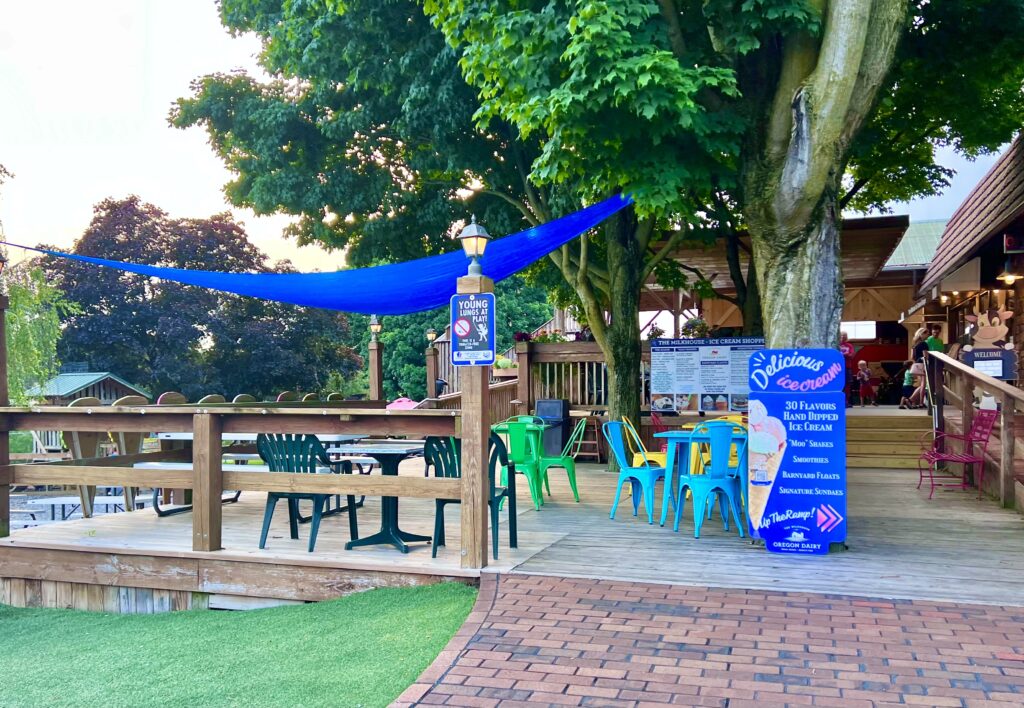 There's a wide variety of ice cream treats available. They serve hand-dipped and soft serve ice cream. If you're hungry, check out the enormous sundaes like their Tractor Tire Sundae, Spotted P.B. Cow Sundae, and a Whoopie Pie Sundae.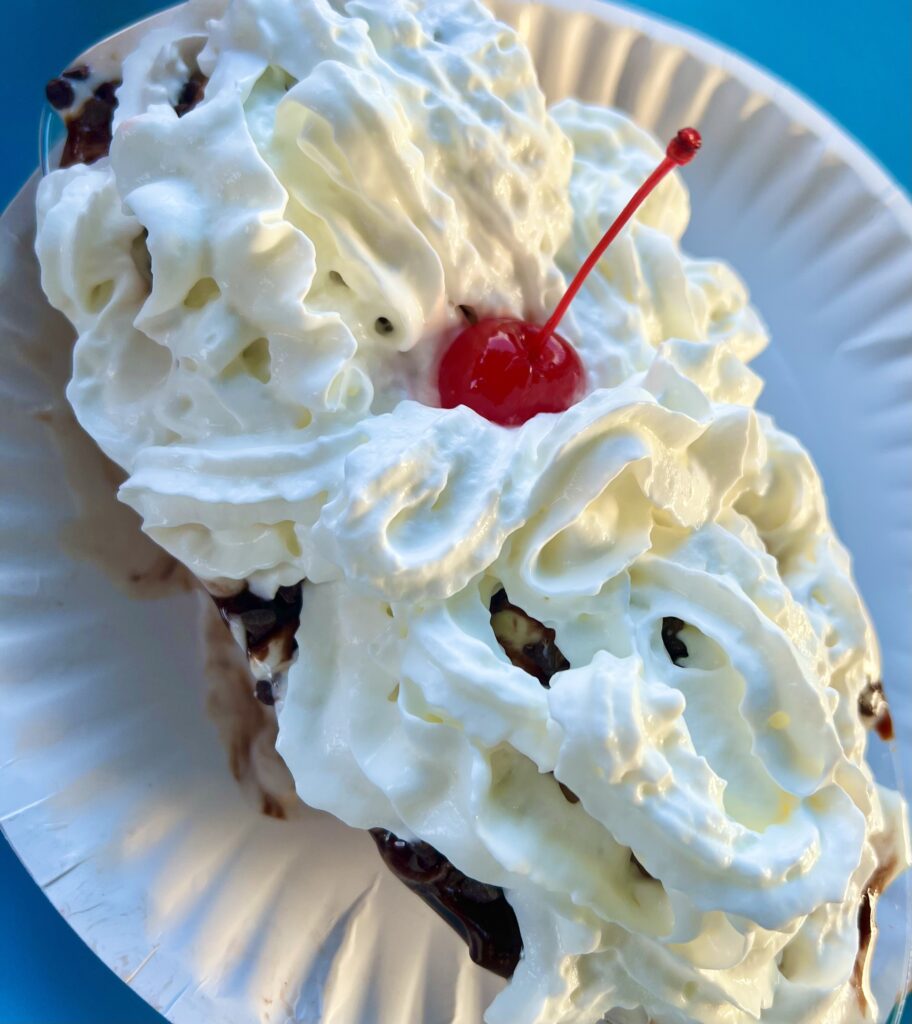 The playground features a farm-themed play structure with a silo and milk cartoon slide. There's also a new set of swings, and a small maze underneath the upper patio. Watch your head in the maze; it's made for kids!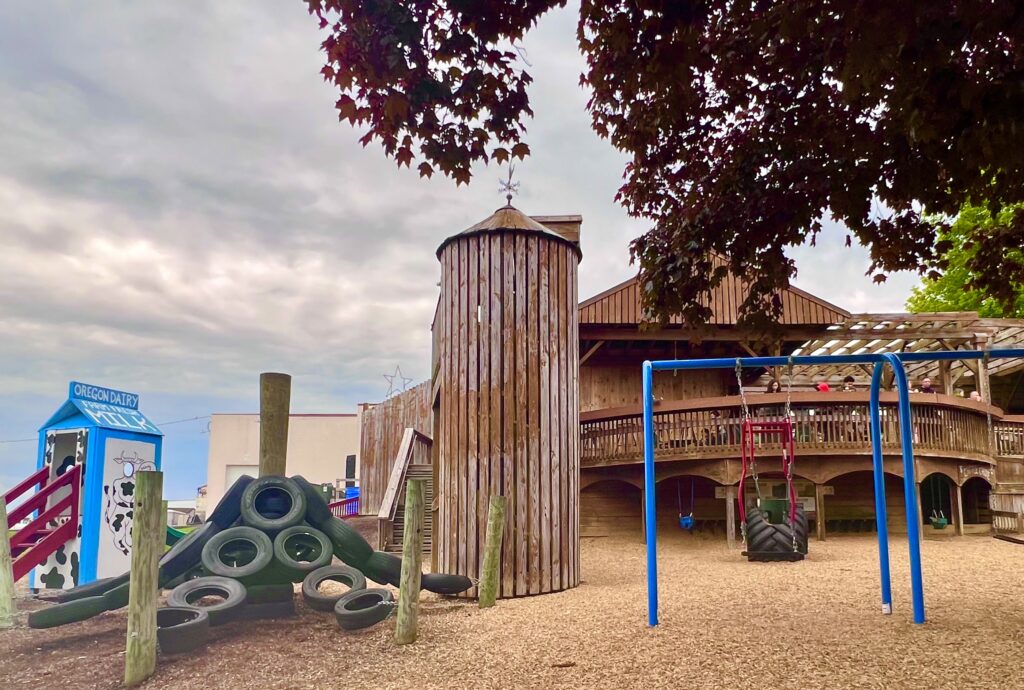 The playground is mulch and not fenced. The silo slide is accessed from the upper patio and exits onto the lower playground.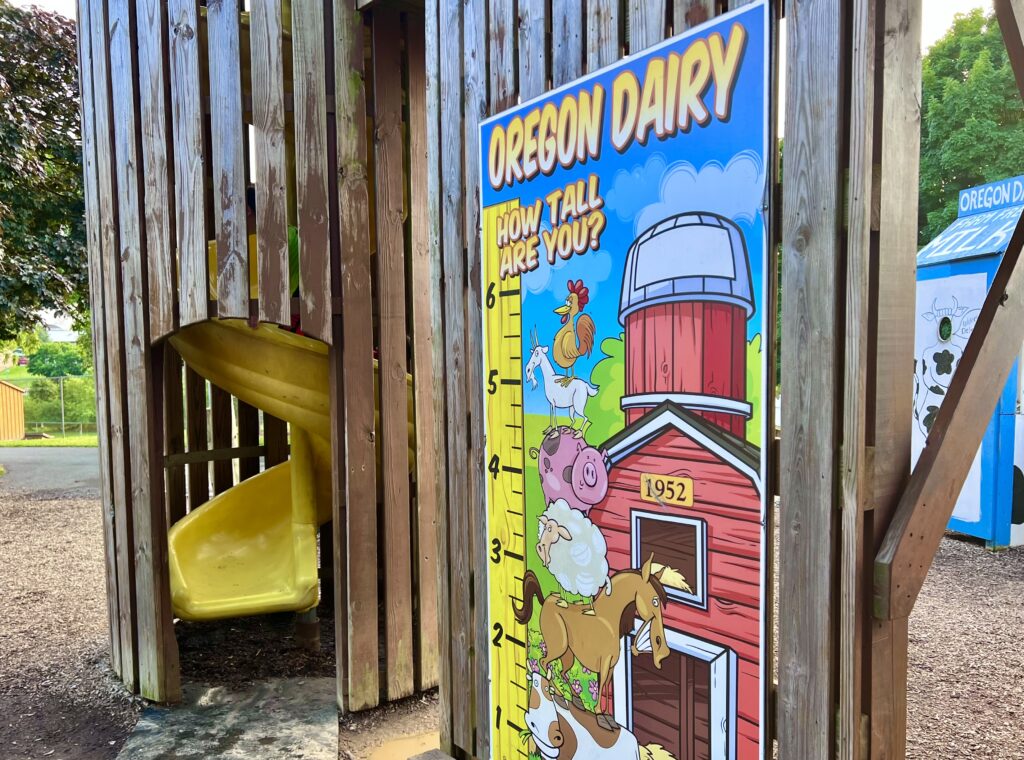 Animals are also nearby to view and feed. Goat feed is available for 25 cents. There's also a miniature horse and bunnies.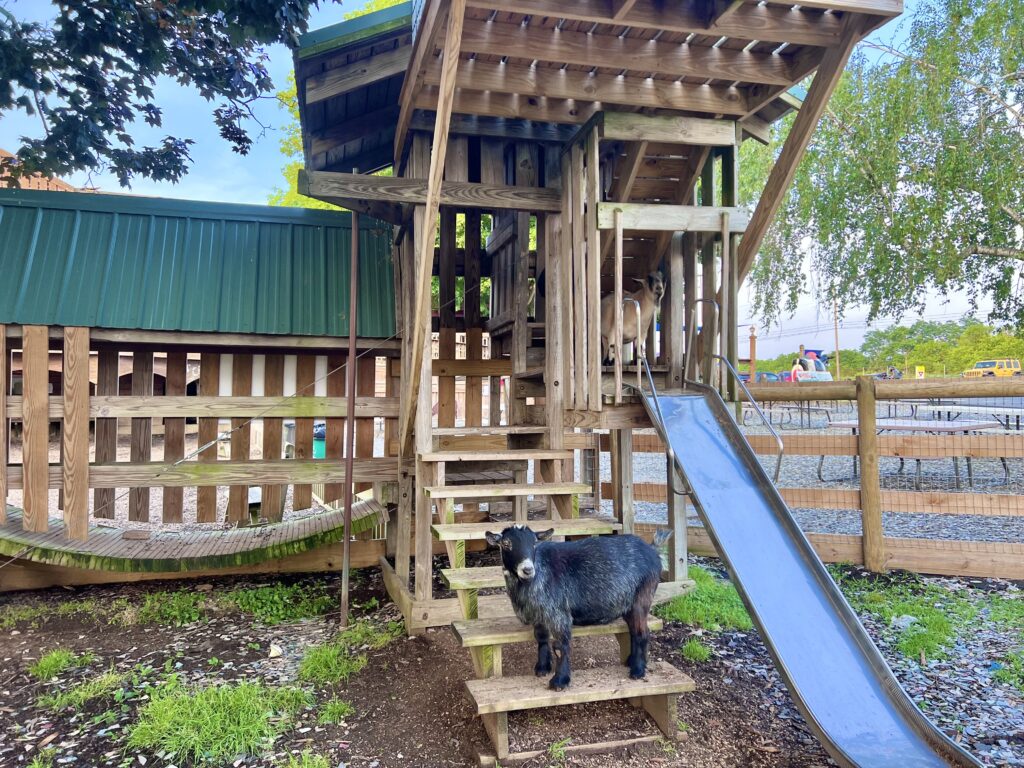 The goats even have their own slide! They are located beside another small area of the playground that has a tractor to sit on and a small digger.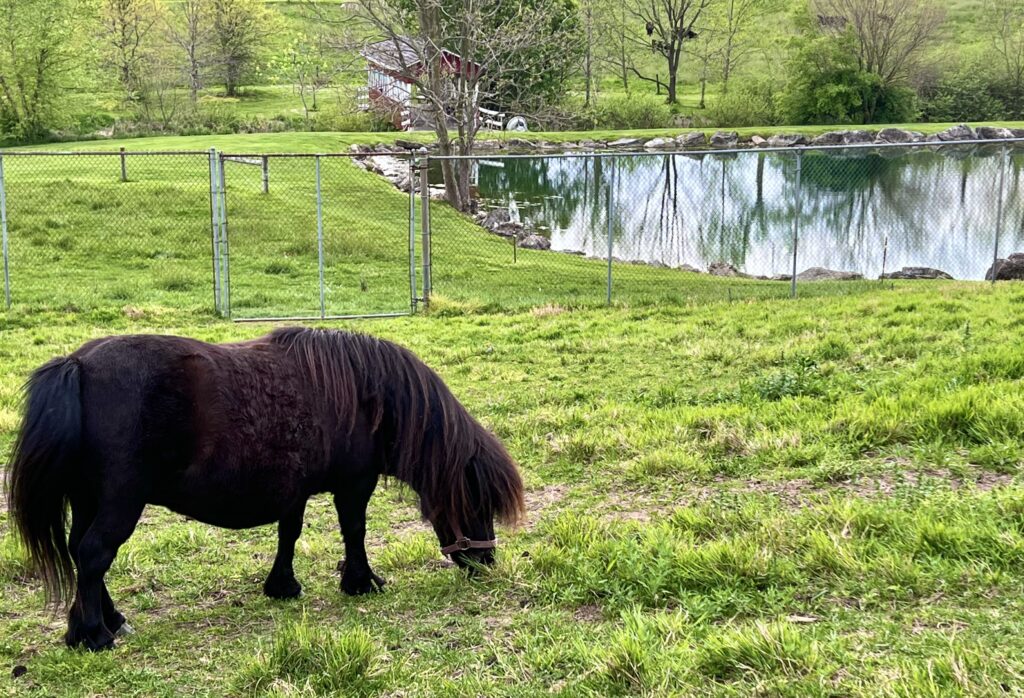 The miniature horse and bunnies are located across a small driveway from the playground.
Oregon Dairy hosts special events like Family Farm Days and Sunflower Fest. Check out their website for more information about their events.
Looking for more fun things to do near Lancaster?
Check out these posts of 20 things to do with kids near Lancaster and 5 fun things to do with kids near Lititz.