Smith Memorial Playground and Playhouse is located in East Fairmount Park in Philadelphia, Pennsylvania. The address of the park is 3500 Reservoir Drive in East Fairmount Park. There is free onsite parking.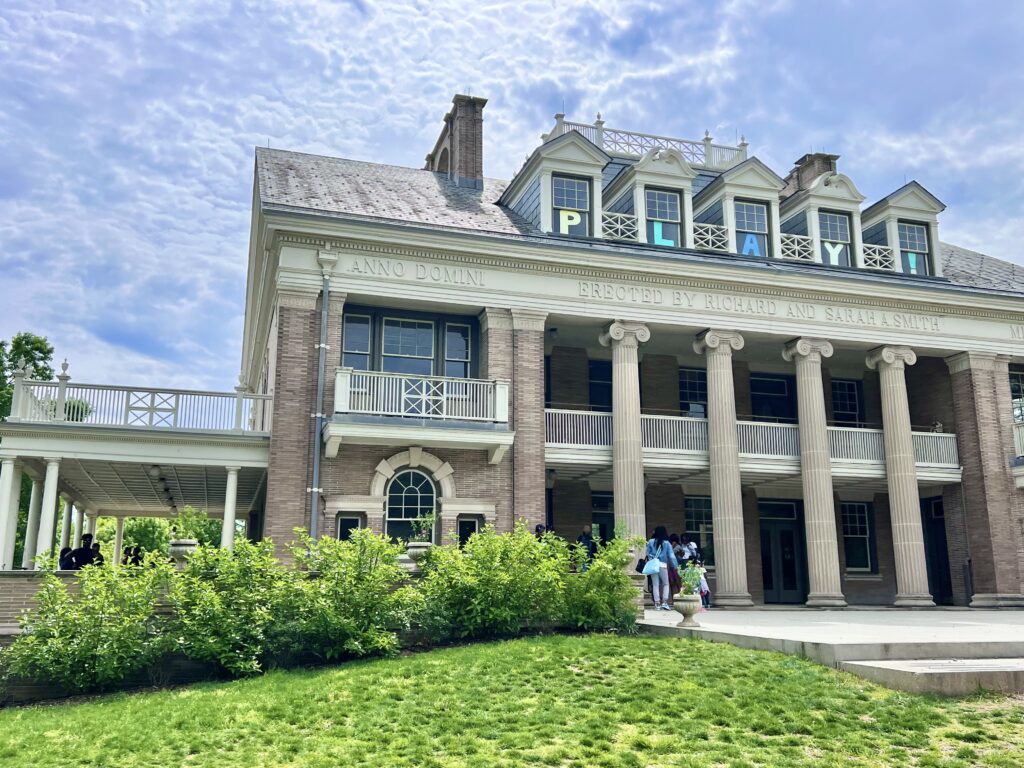 The playground and playhouse are free to visit, however donations are accepted. Note that the indoor playhouse and outdoor playground have particular hours of operation.
Smith Memorial Playground and Playhouse tends to close in early evening, and they are currently closed on Mondays. Their schedule is subject to change, so please see their website for current hours.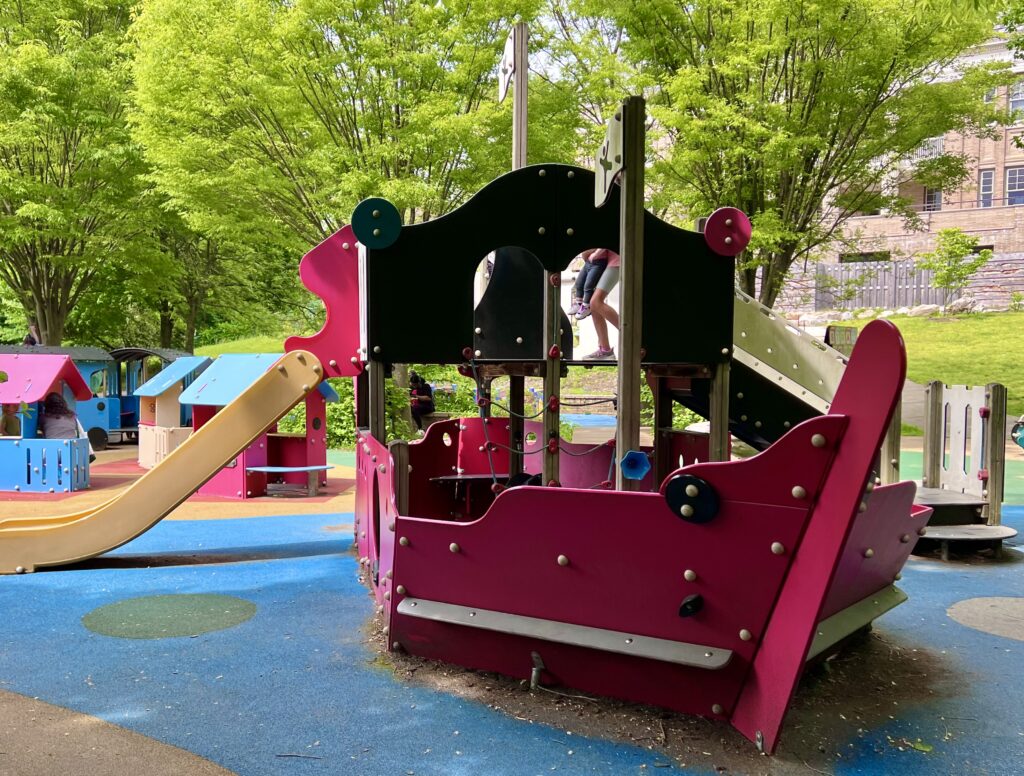 The outdoor playground has several different sections, including a tot lot for younger children. The tot lot is themed for transportation, including a boat and train play structure.
There's also some equipment catering to older children, including a large ropes climbing structure. There are many opportunities to climb and swing throughout the large playground.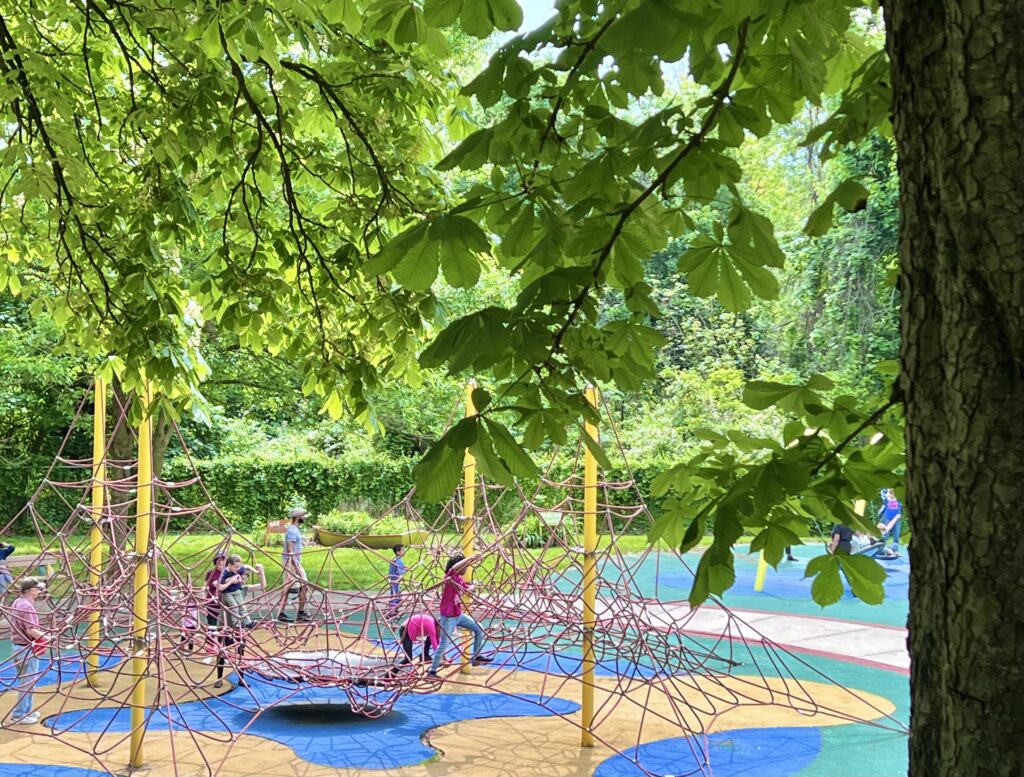 The highlight of the playground is the giant wooden slide. The slide requires burlap sacks for a smooth slide down. The sacks are provided, and they can be picked up at the bottom of the slide.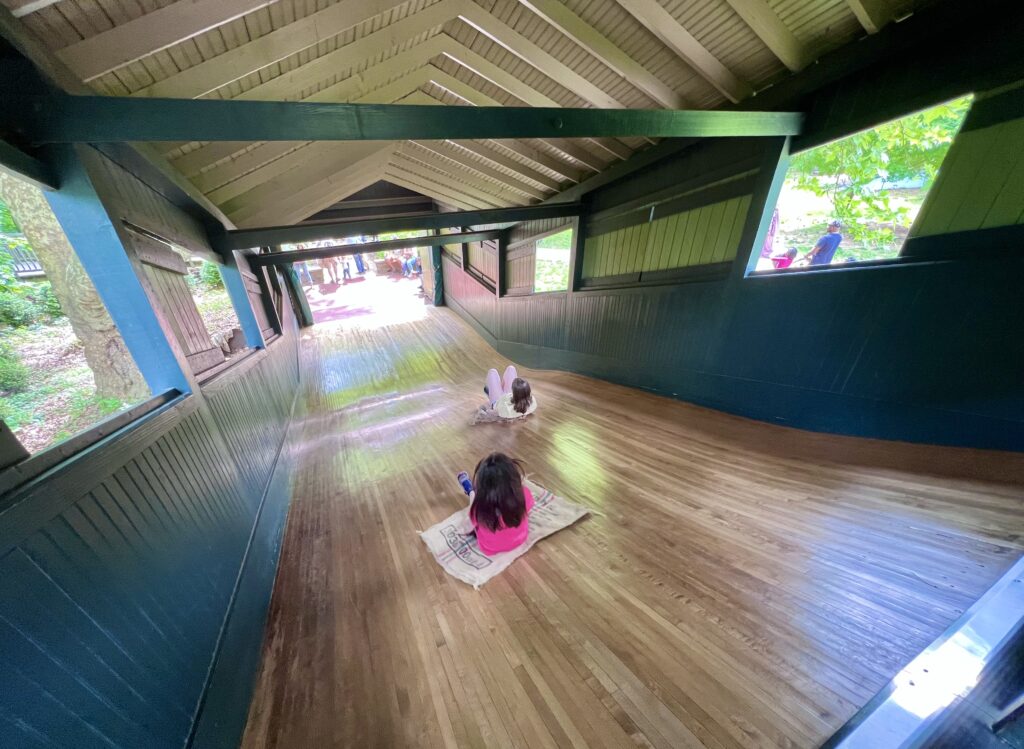 To get to the top of the slide, there's a ramp and a set of steps. The slide is built into the hillside, so it's an easy walk to the top.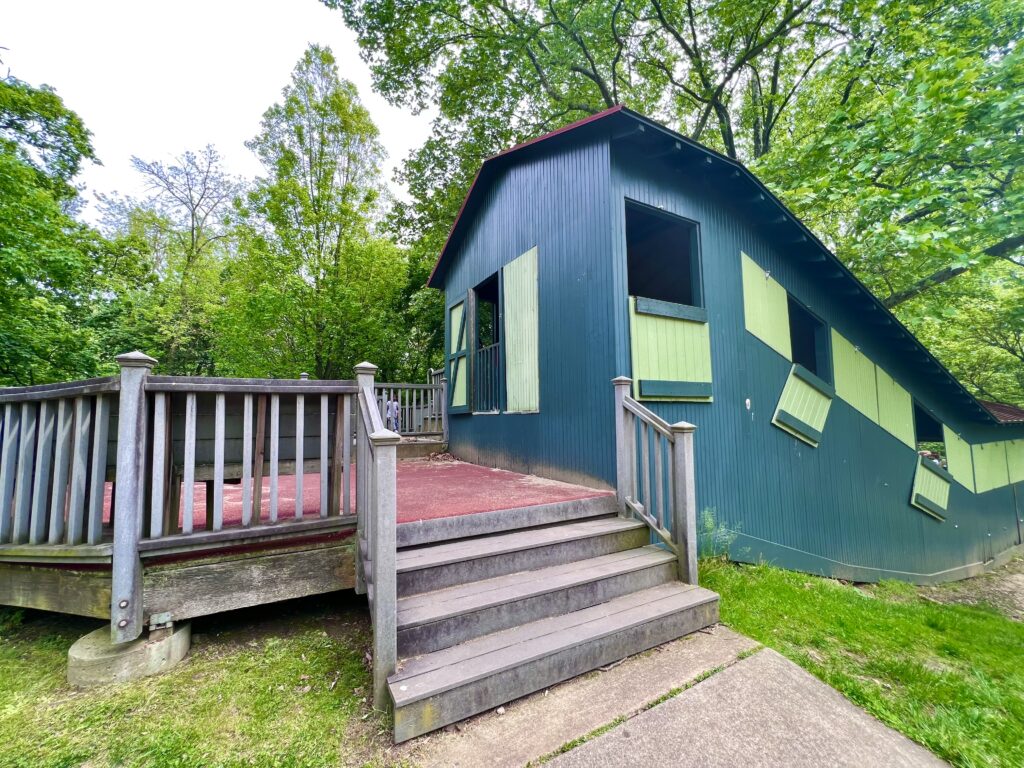 Indoors, the playhouse features three floors of play for younger children. The basement has pretend streets and small ride-on toys for the younger children.
Restrooms are also available inside the playhouse.
Looking for more fun places for kids in Philadelphia?
Fairmount Park is home to more fun places for kids. Check out Treetop Quest Philly and Please Touch Museum. In the city, there's Franklin Institute. If you're planning to check out the famous cheesesteaks, there's also a cute hidden milkshake bar at Insomnia Cookies located close to Pat's and Geno's.