American Treasure Tour is a pop culture museum. It's located on the opposite side of the building from Arnold's Family Fun Center. These attractions are near the Greater Philadelphia Expo Center which is approximately 25 miles northwest of Philadelphia.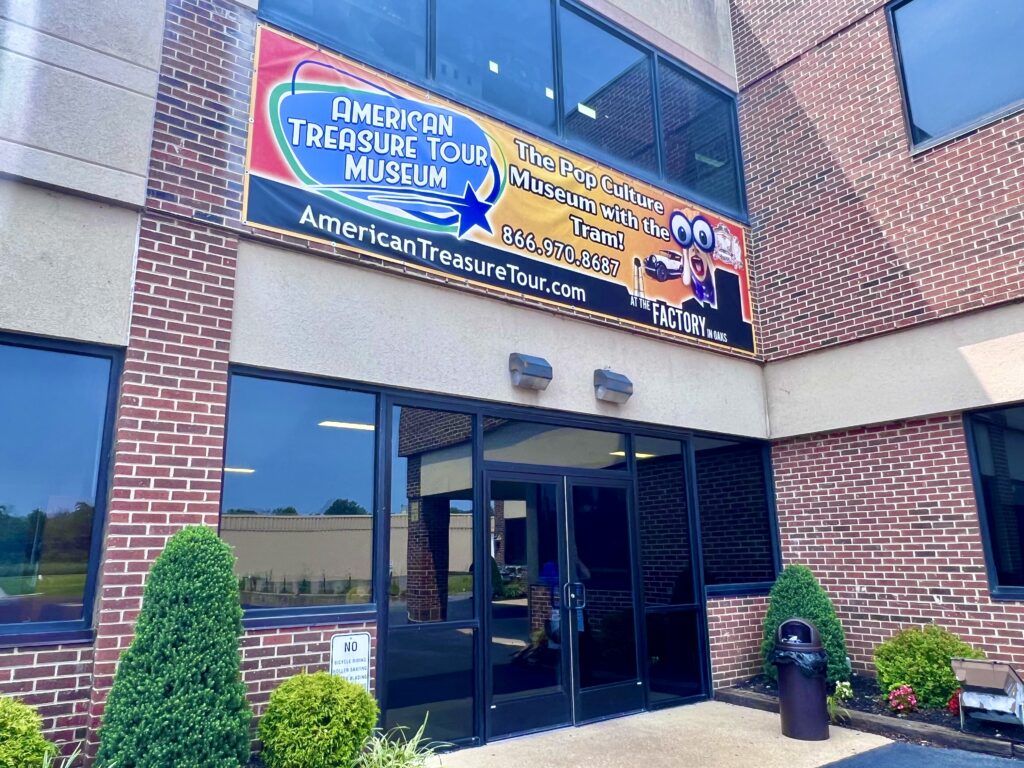 The address for American Treasure Tour is One American Way, Oaks, Pennsylvania. You'll find it by the big silver globe, in the 422 Business Complex. It's close to Route 422 and just north of the Pennsylvania Turnpike (I-76).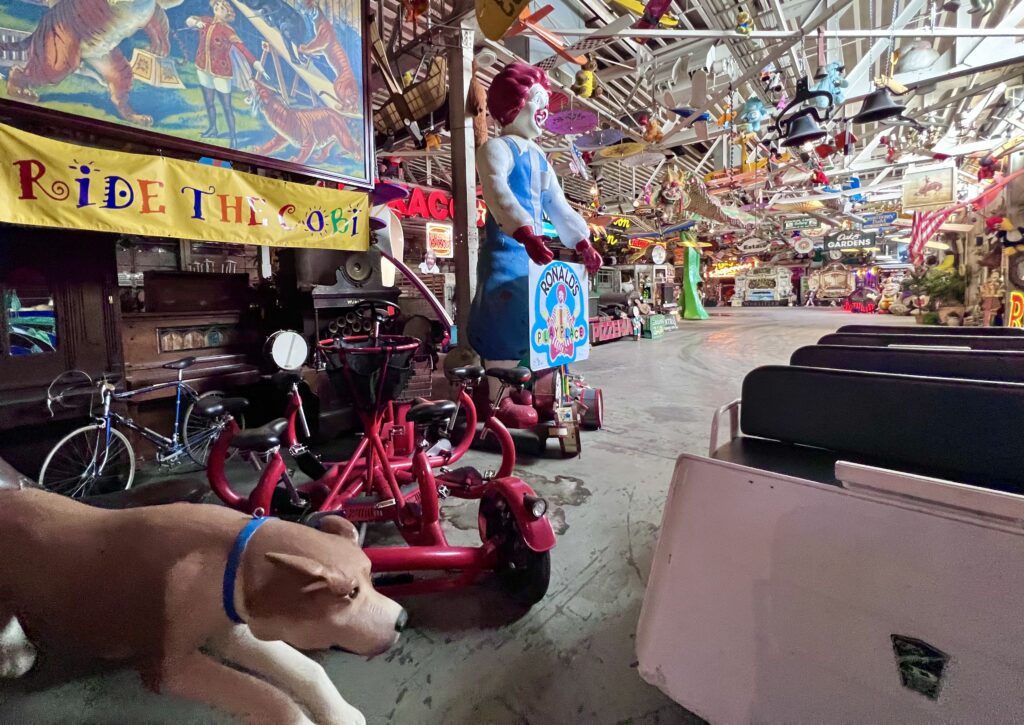 The tour includes both a walk-through, self-guided tour and a tram tour. Note that the tour has limited hours, so check their website for details and tickets. Tram tours leave on the half hour during the tour's operating times.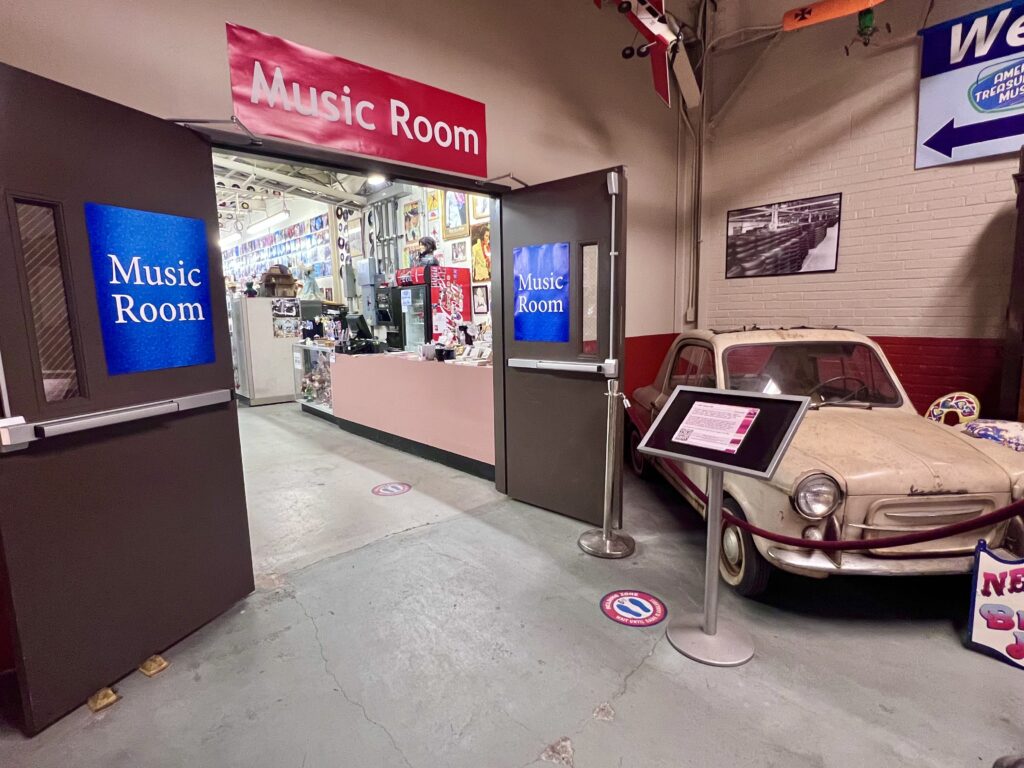 When arriving, head into the Music Room to check in and receive a timed tram tour ticket. While you're waiting for the tram tour to begin, there's plenty to see in the music room. While there are tons of varieties of organs and pianos, there's also toys and more memorabilia.
American Treasure Tour Tram Ride
The tram tour includes a wide-variety of pop culture, iconic items. Adults will find many familiar items from their childhood. It can be educational for children to learn about the history of the items and the pop culture references.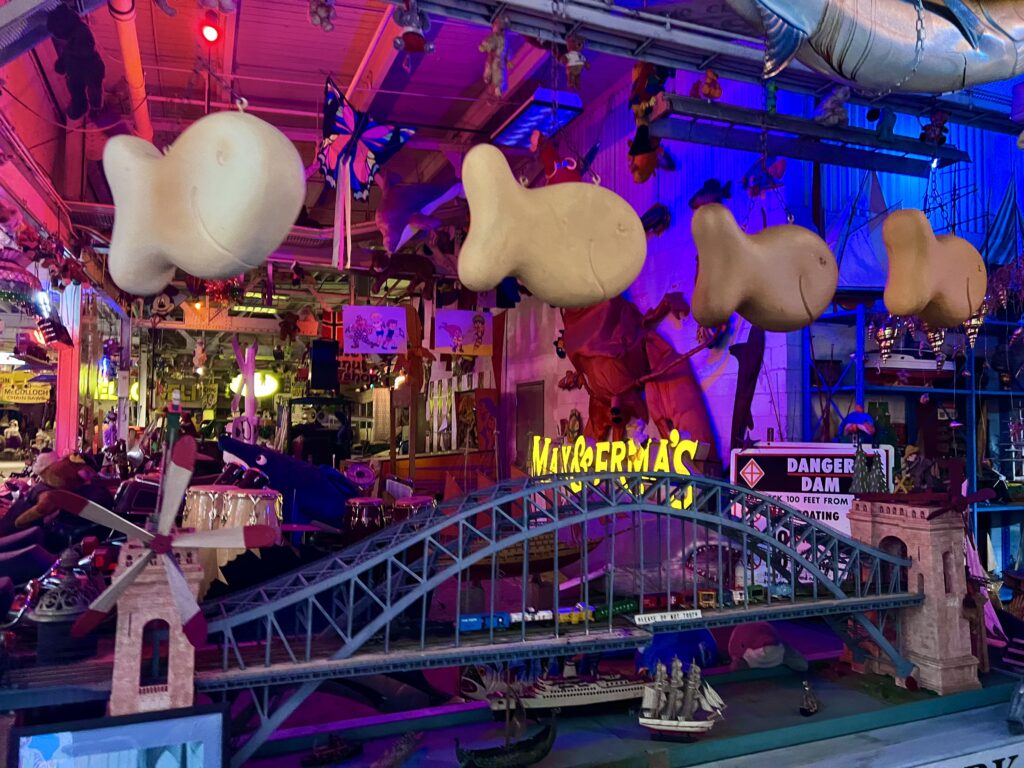 The tram ride is narrated. The narrator will point out all of the interesting facts about the eclectic collection. Some of the items are extremely large, and many are easily recognizable, while others you may not know existed!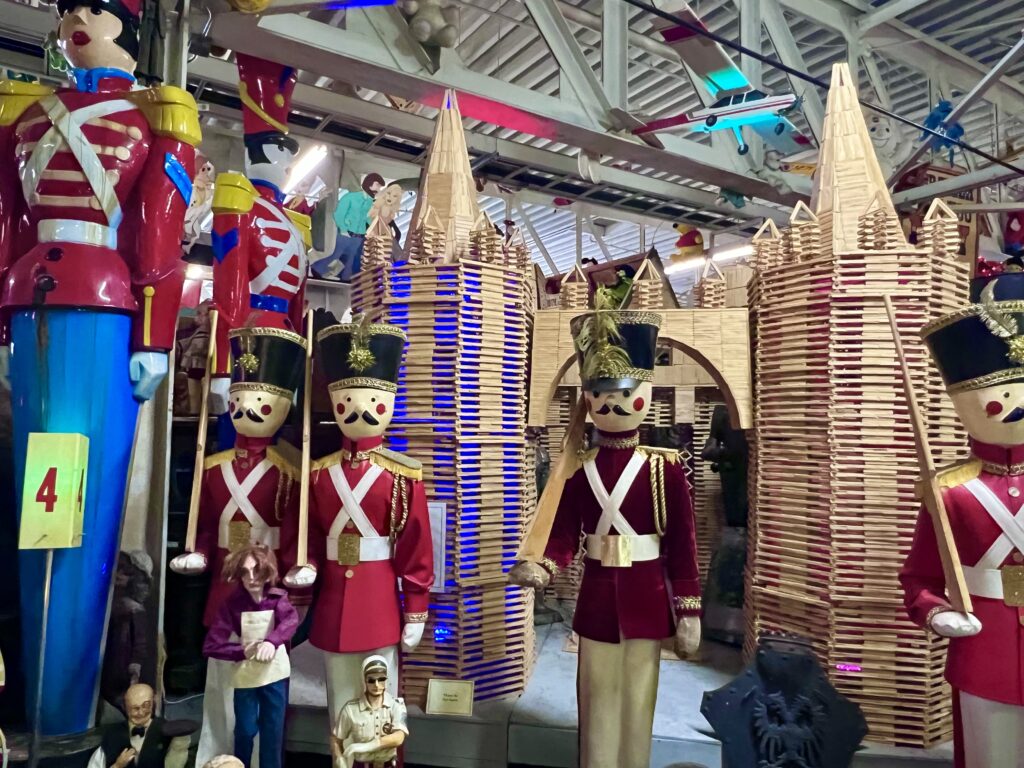 The collection includes life-size statues, movie posters, antique cars, and so much more. Plan to stay and explore the Treasure Tour for approximately 1.5 to 2 hours.
Looking for more things to do nearby?
Check out Arnold's Family Fun Center, located across from the Greater Philadelphia Expo Center, around the corner from the American Treasure Tour.