Letchworth State Park is located in upstate New York, east of Buffalo and south of Rochester. It makes a great place to stop on the way to Niagara Falls when traveling from the south, as it features several beautiful waterfalls.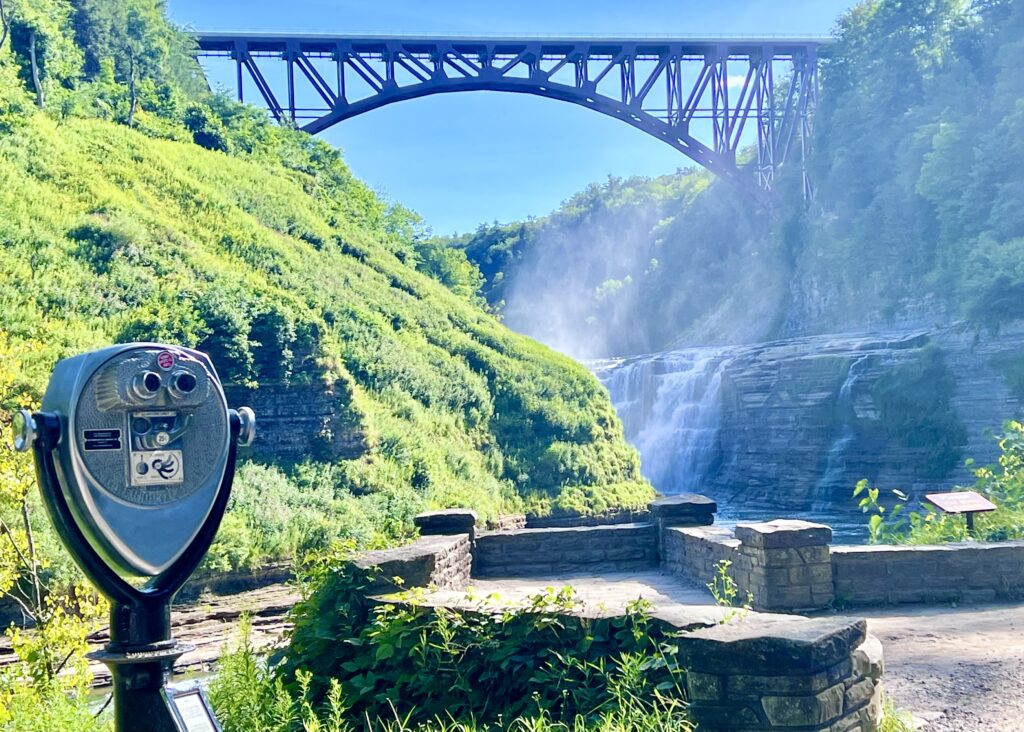 If you're time at Letchworth State Park is limited, there are two large waterfalls located close to a main parking lot. Enter the state park at the Portageville entrance and follow Park Road. Note there is a fee to enter the park. Check the park website for current fee information. The first small parking lot provides a view of the train bridge over the falls.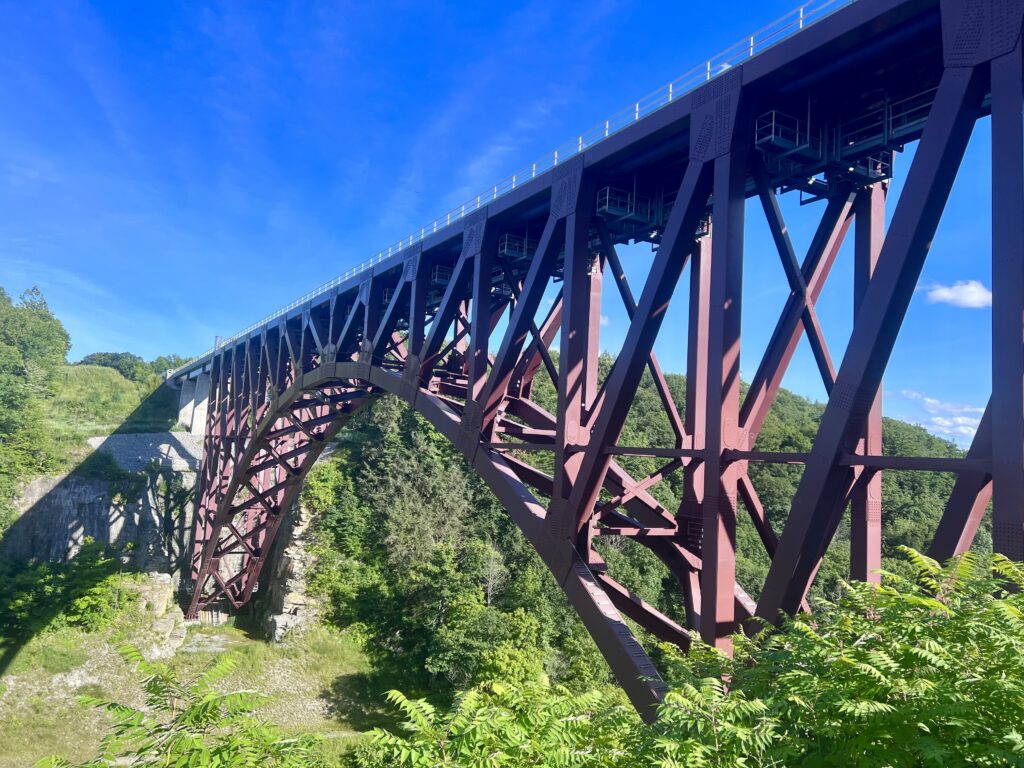 Letchworth State Park – Upper Falls
The next, larger parking lot is close to scenic views of Upper Falls and Middle Falls lookouts. This parking area also includes a concession stand that's open select hours during peak season.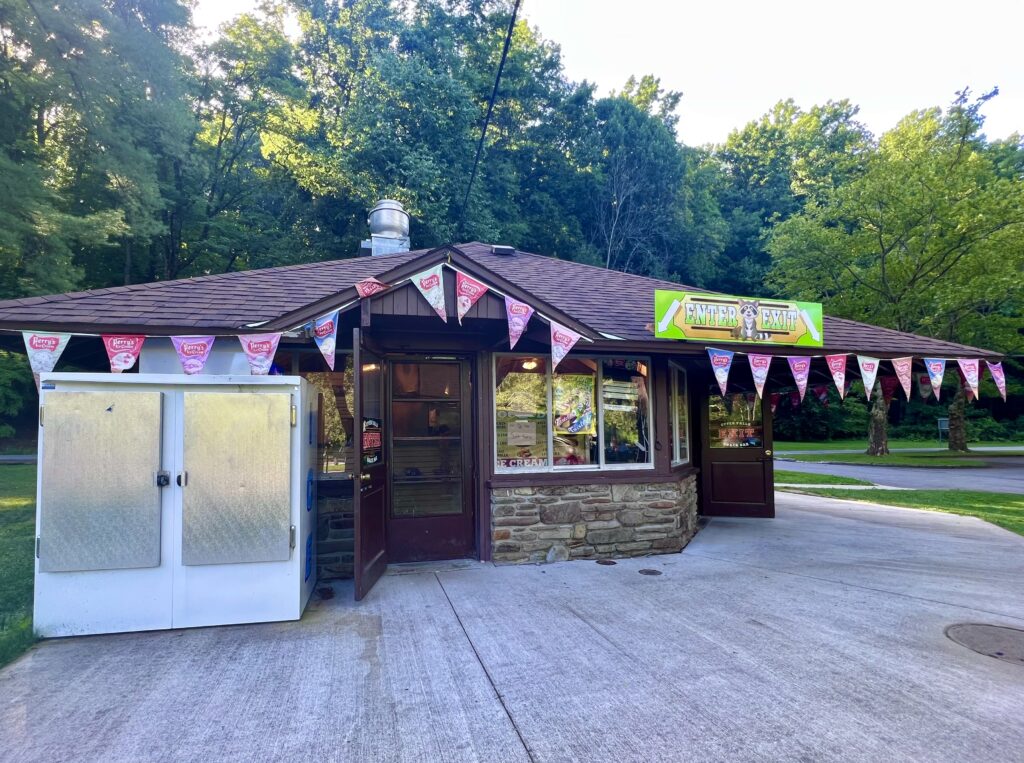 Restrooms and picnic tables are available close to the concession stand. The picnic area has a partial view of the falls, making it a great place to stop for a snack or meal.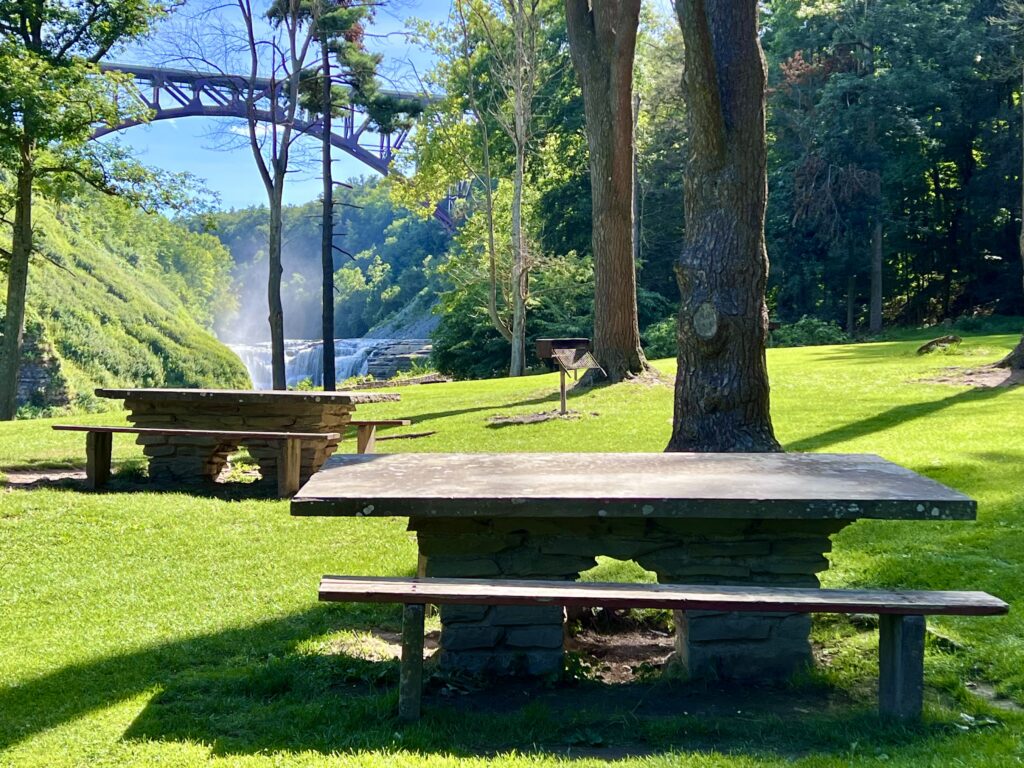 A short walk of a hundred or so yards from the picnic tables is a viewing area of Upper Falls. Upper Falls is spanned by the train bridge, and at times hot air balloons take trips over the falls.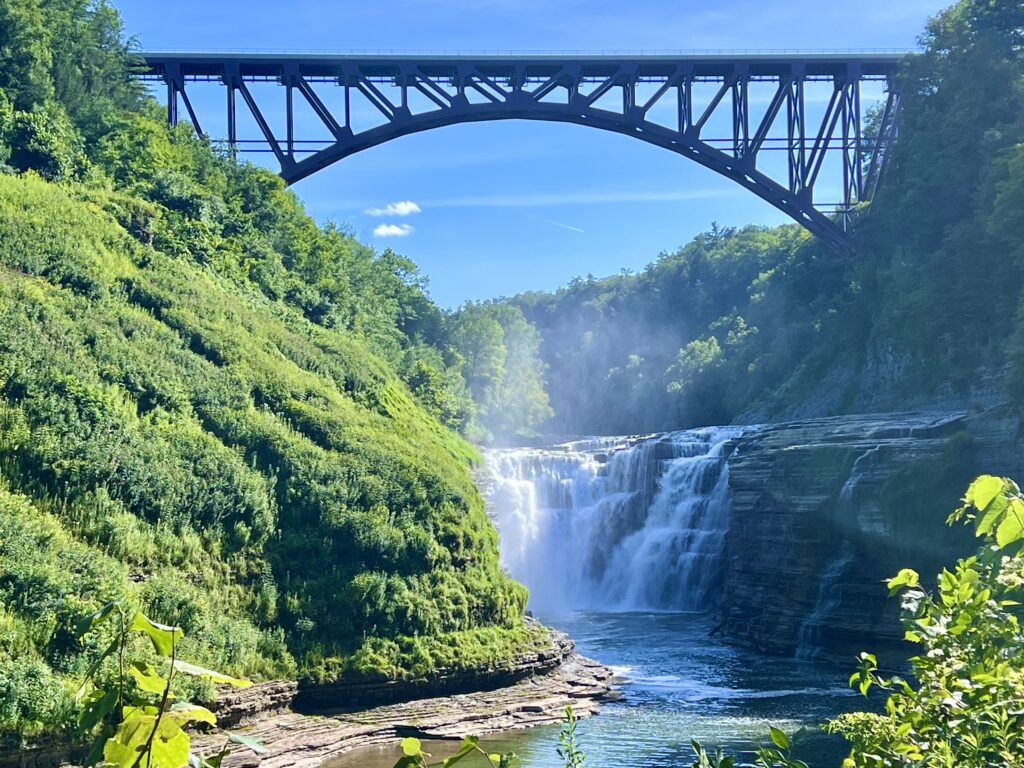 Letchworth State Park – Middle Falls
A paved path of about a quarter mile back toward the parking lot and beyond will provide a view of Middle Falls.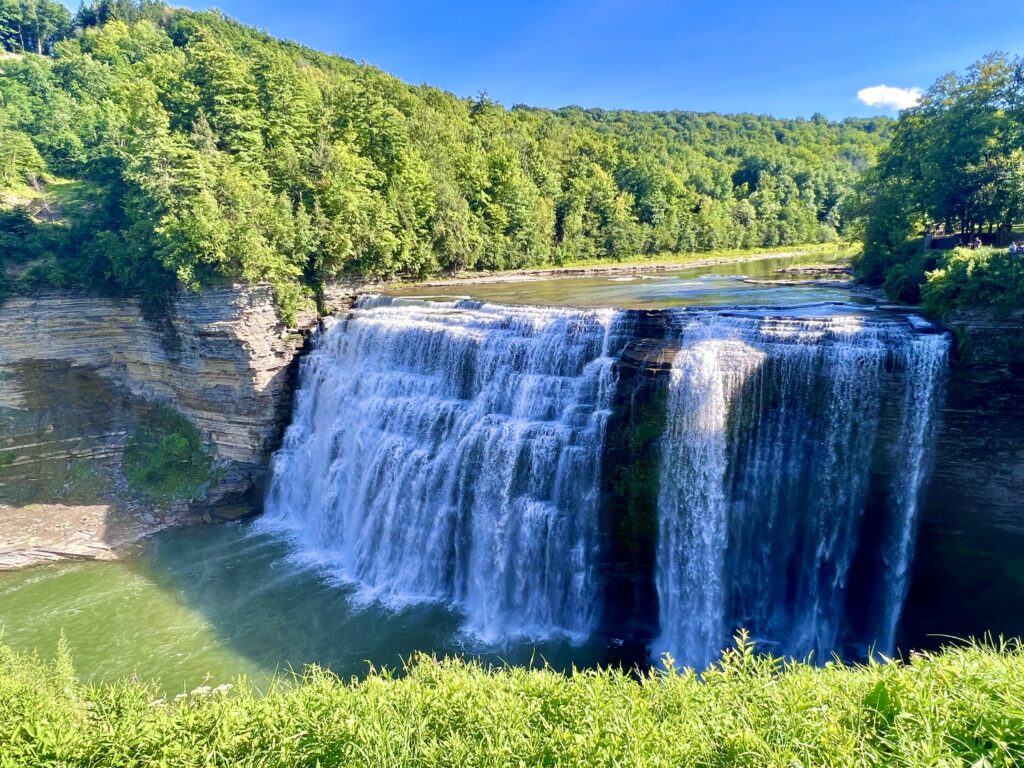 This waterfall is just as big and impressive as Upper Falls. There's also a small parking lot closer to Middle Falls, if you prefer to drive.
Following Park Road farther north will bring you to Inspiration Point, which features another beautiful lookout and scenery.
New York State Waterfalls
Looking for more beautiful waterfalls in New York State? Check out: Watkins Glen State Park, Robert Treman State Park, and Havana Glen Park. Explore more of Ithaca on their official website.