Sponsored Post – Tiny Town hosts us.
Tiny Town is an indoor play center in Lancaster, Pennsylvania. It is located right outside the city on Janet Ave. Tiny Town is inside a beautifully restored former factory building that houses several other businesses.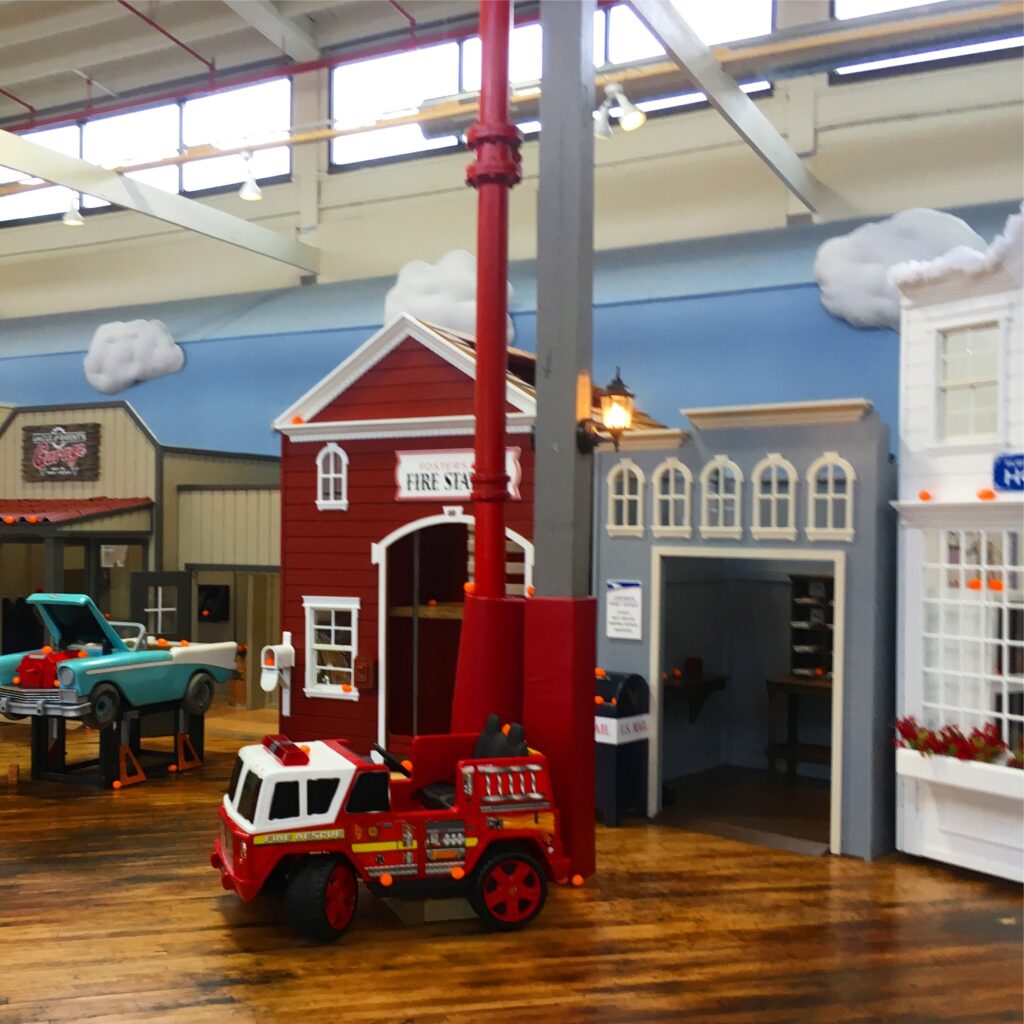 There's usually an ample amount of parking unless a large event is happening. Their portion of the building is easy to find by following the signs.
Play sessions can be reserved online, which is recommended in case sessions sell out. They also have season pass options if you're planning to visit frequently.  To save time, you can fill-out your waiver online at home before your trip.
The Town
The main play area of Tiny Town consists of many kid-size buildings, making up the town. There is a hospital, fire station, beauty salon, library, house, market, and mechanic. Each tiny building has tons of accessories to add to the fun.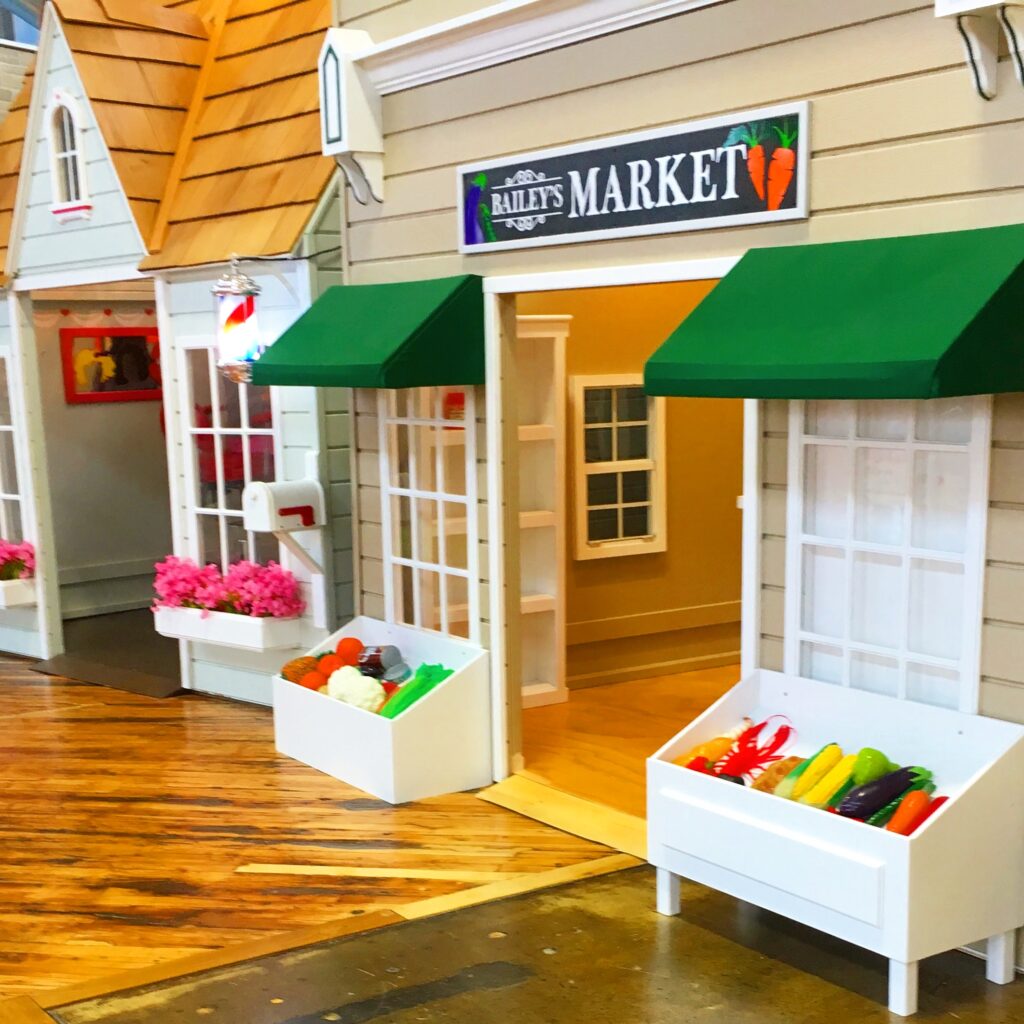 The library is packed with books, the hospital has a working x-ray viewer, repair garage with a car, and much more. A recent addition to the town was a castle, complete with dress-up princess costumes, and a slide.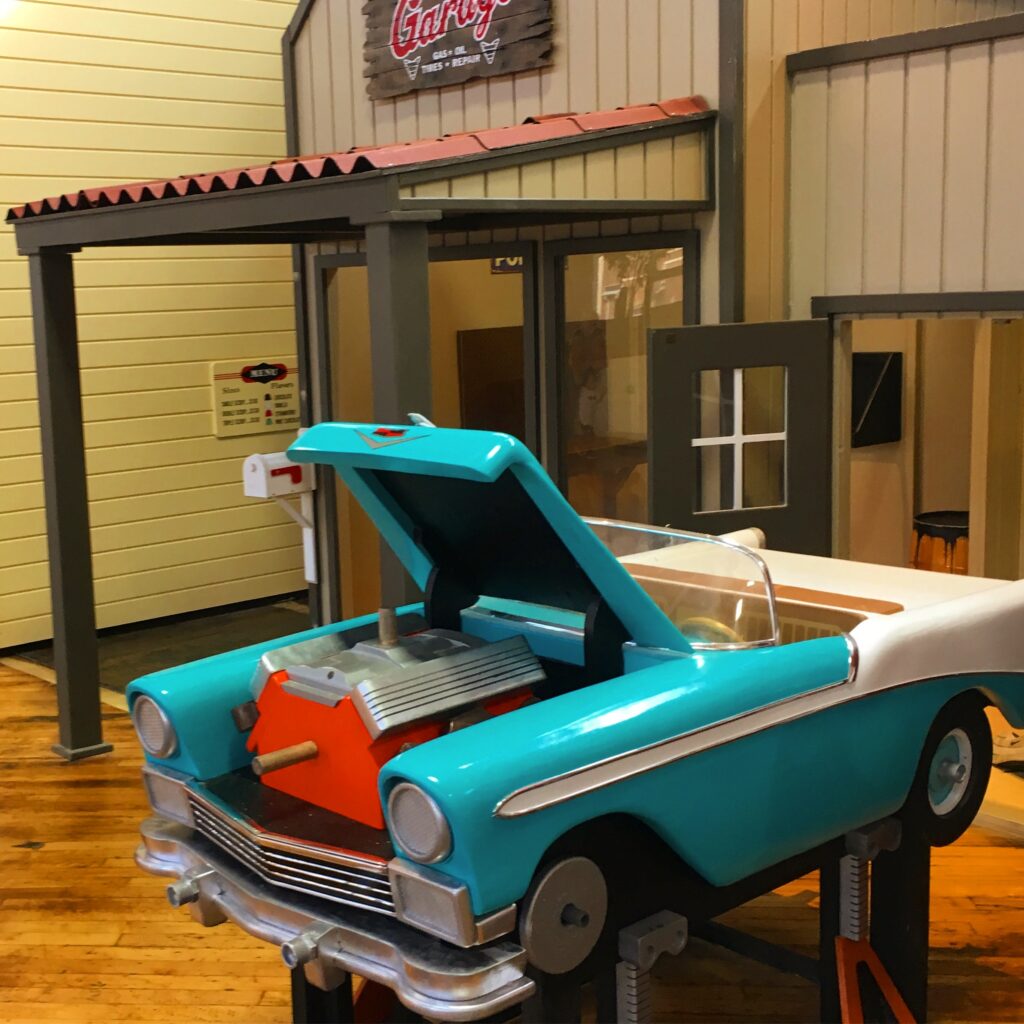 There is plenty of seating for parents to relax and watch their kids play. Keeping parents in mind, they also offer a coffee bar and pre-packaged snacks for sale. If your child enjoys particular snack or beverage, they allow you to bring your own food.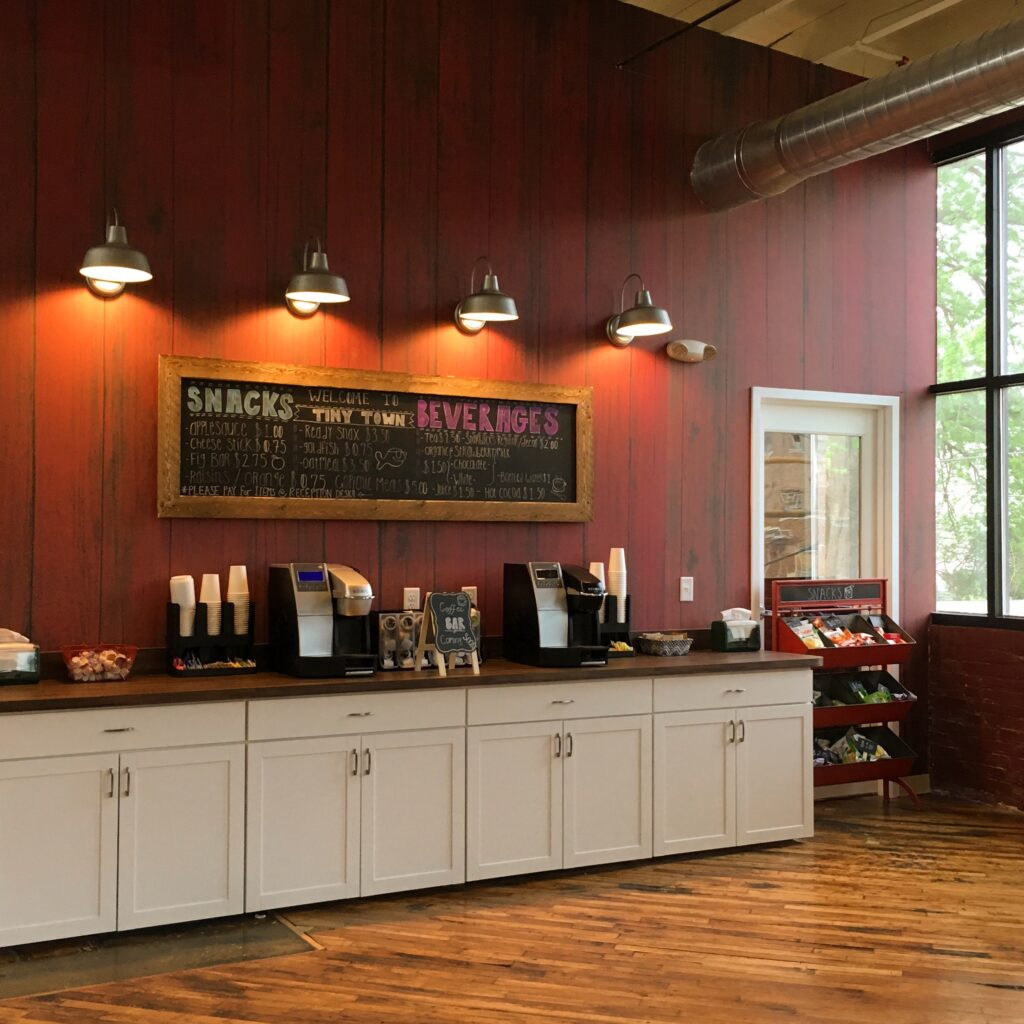 Events
Tiny Town offers a wide-variety of events throughout the year.  There are egg hunts in the spring, drive-in movies, super hero visits, and much more.  Check out their website for a current list of events.
Summer camps and date nights are also options during the year. Tiny Town offers birthday party with themes. Choose from rainbow, super hero, dino, zoo, princess, and many others!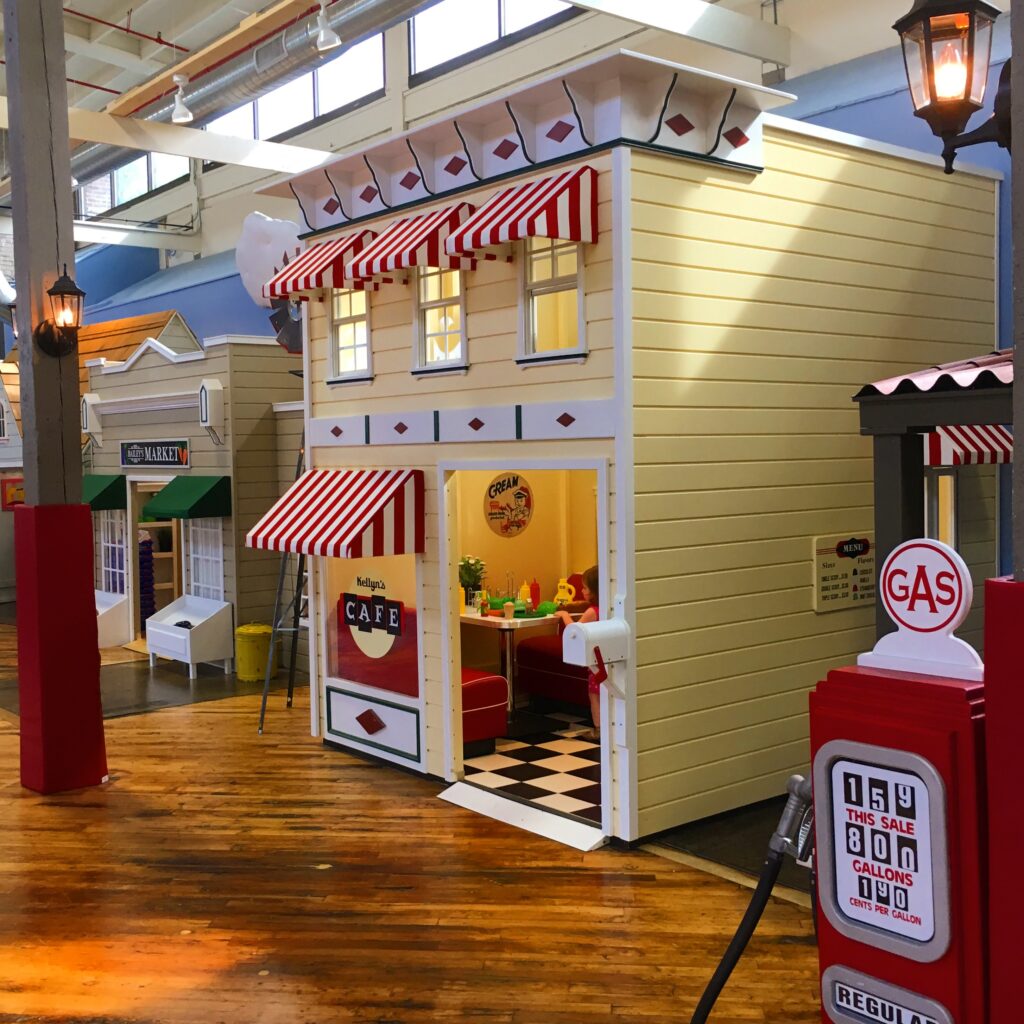 Tips for Visiting Tiny Town
Tiny Town's special events often reach capacity fast.  Make sure you sign up online right away if you'd like to go!
If you visit often, a season pass may be the best deal for you. Check out their website for pricing and details.
Tiny Town often mentions if big groups are visiting on their Facebook page. Check it before making plans to go, then you'll know how busy they will be on the day you plan to visit.
A visit to Tiny Town in Lancaster can be paired with trips to kid-friendly destinations nearby, such as Cherry Crest Adventure Farm, Hands on House, or Dutch Wonderland.
Sponsored Post – Tiny Town hosts us.