South Bowie Community Center is located east of Washington, D.C. and south of Baltimore, MD. The playground is part of a larger community center which includes a building with programming that offers various activities to community members.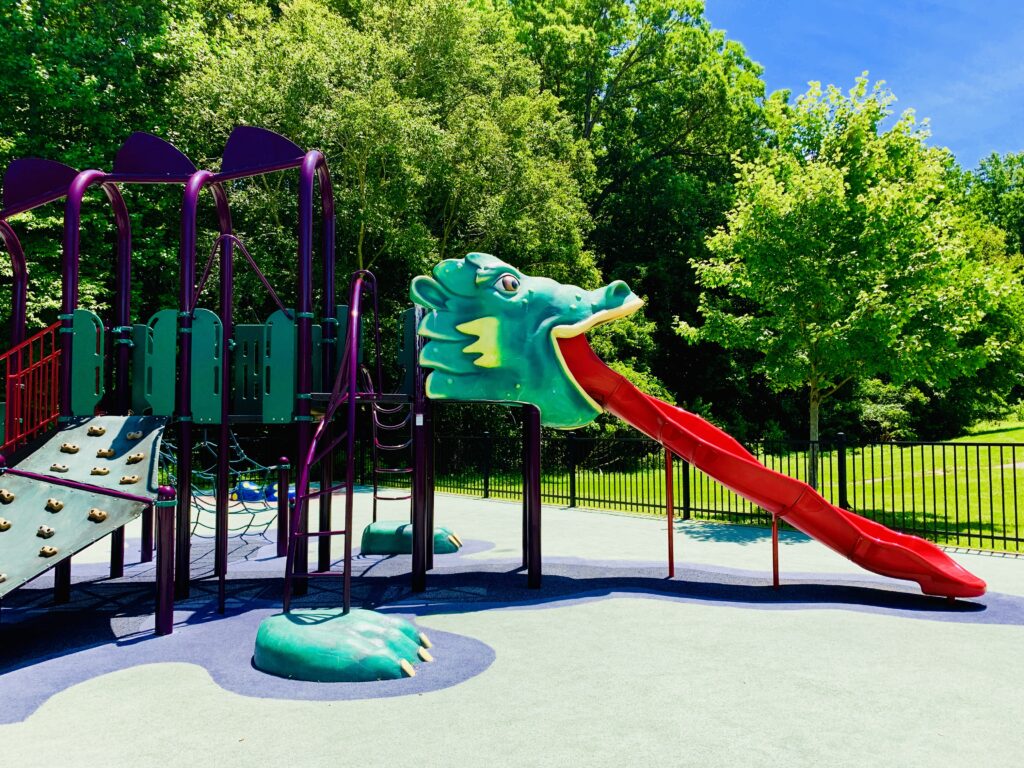 South Bowie Community Center playground is located right beside the parking lot for the community center. We visited on a Sunday in the early afternoon, and there weren't many people around. This may be a good alternate playground for when the nearby Watkins Regional Park is busy.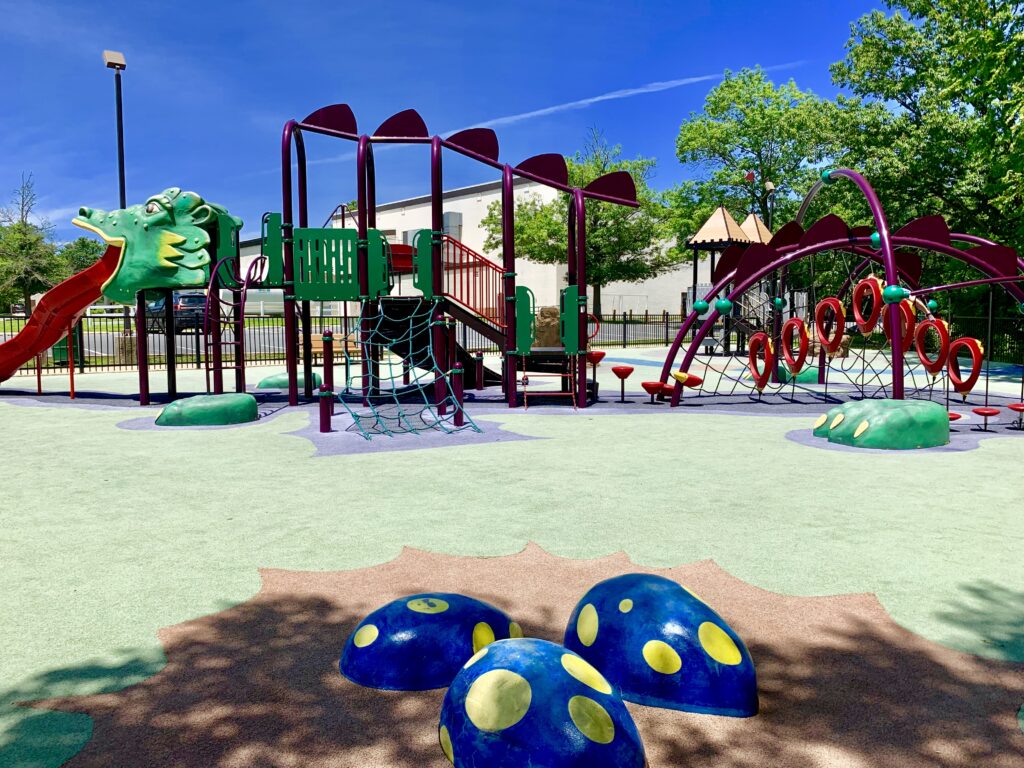 Medieval Dragon Playground
Medieval Dragon Playground is the name of this area. It is one of many Imagination Playgrounds throughout Prince George's county. The playground is on the smaller side. Its main feature is the dragon with its full body and head made out of playground equipment.
The scales and body of the dragon consist of holes that kids can climb through and netting. The head of the dragon has a slide. The slide is the dragon's tongue!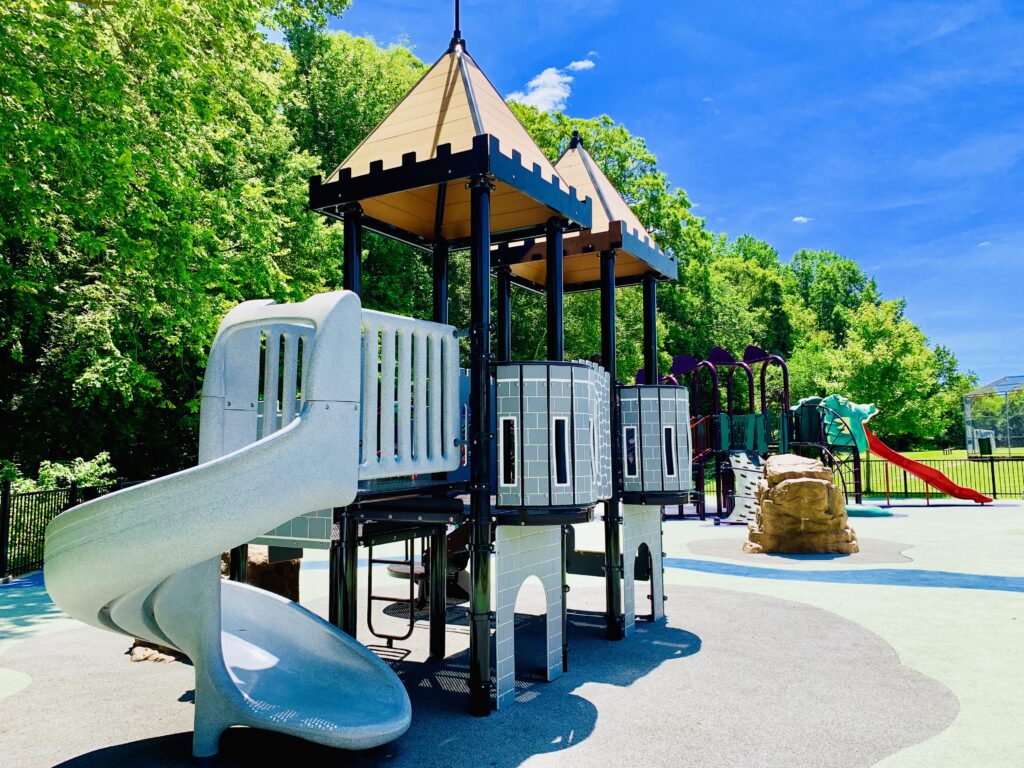 Nearby the dragon are some eggs, and I imagine it's protecting the eggs and the nearby castle play structure. There's a little bit of shade in the fenced playground area, as well as one bench. The playground is closed weekdays from 4 PM to 6 PM for use by the Community Center's Kidscare Program.
Looking for more imagination playgrounds? Check out Watkins Regional Park and Walker Mill Regional Park.