Located on the Eastern Shore of Maryland, Sailwinds Park includes not only a playground and walking trails, but it is also the home of Dorchester County Tourism Department.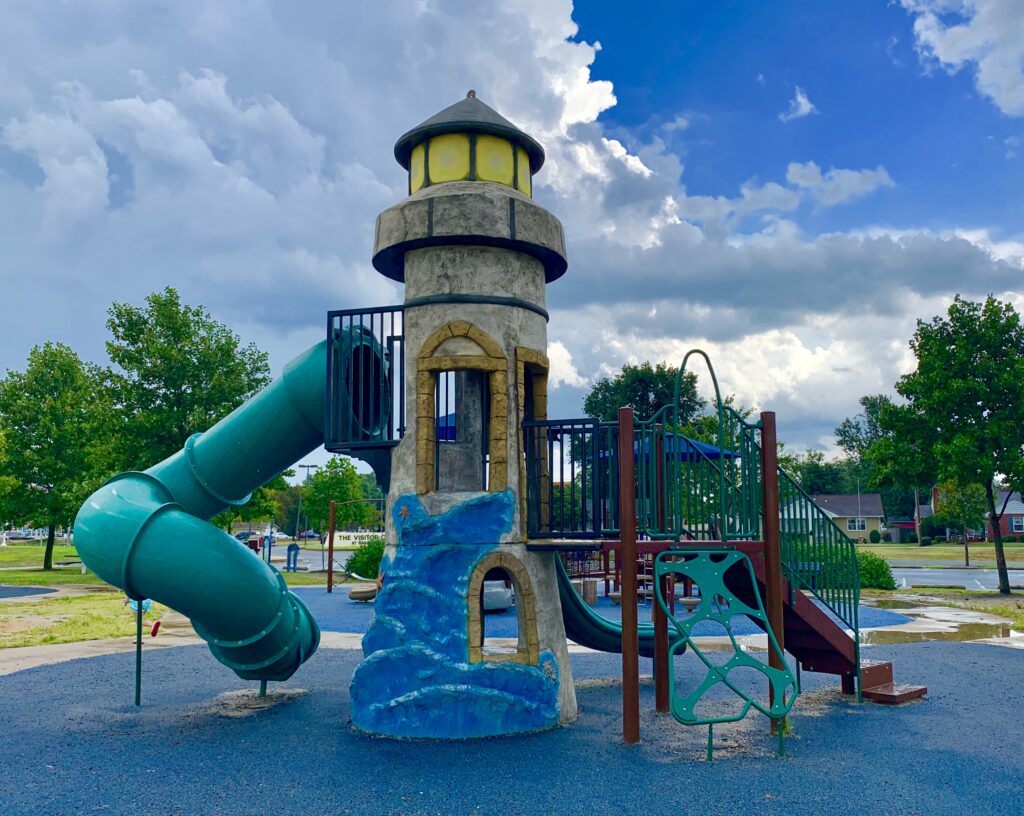 It's an easy to spot landmark while crossing the bridge on Route 50. The 100 foot high sail and other beautiful architectural features make it welcoming to the shore's tourists.
We were looking for a place to stretch our legs during a road trip to Chincoteague Island when we spotted this building and park. What drew us to it the most was the theme of the playground. The main feature is a lighthouse climbing structure with slides.
There's also a pirate ship with more slides, monkey bars, and lots of other fun play features.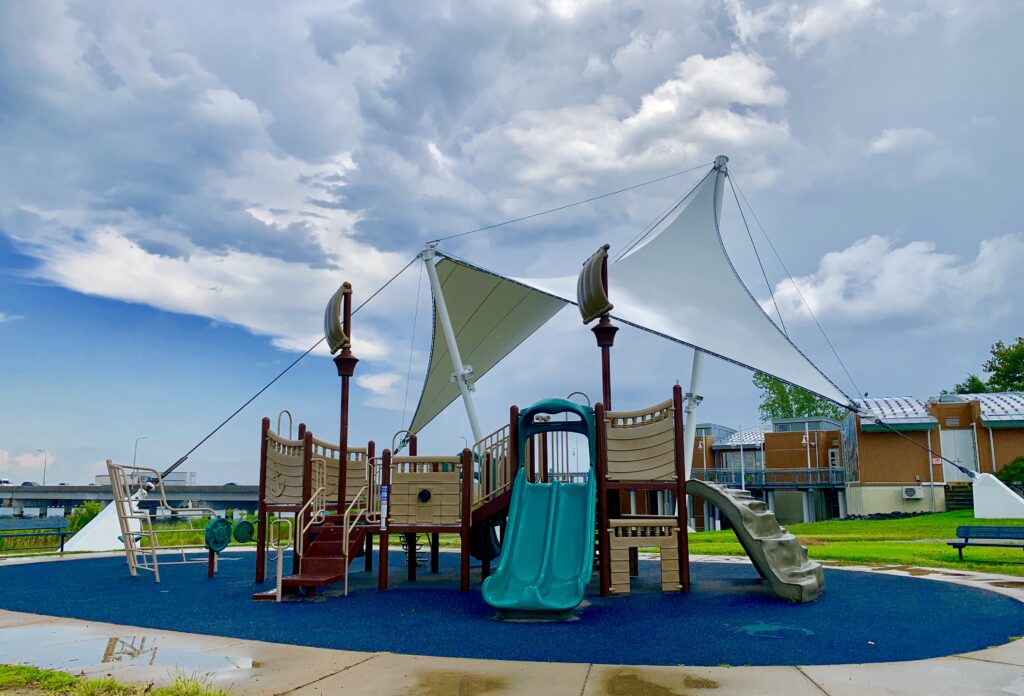 What makes this park even better is the walking trails. A boardwalk lines the shore, and it looks like the perfect place to take a walk. The walkway is approximately a mile-long and is dog friendly.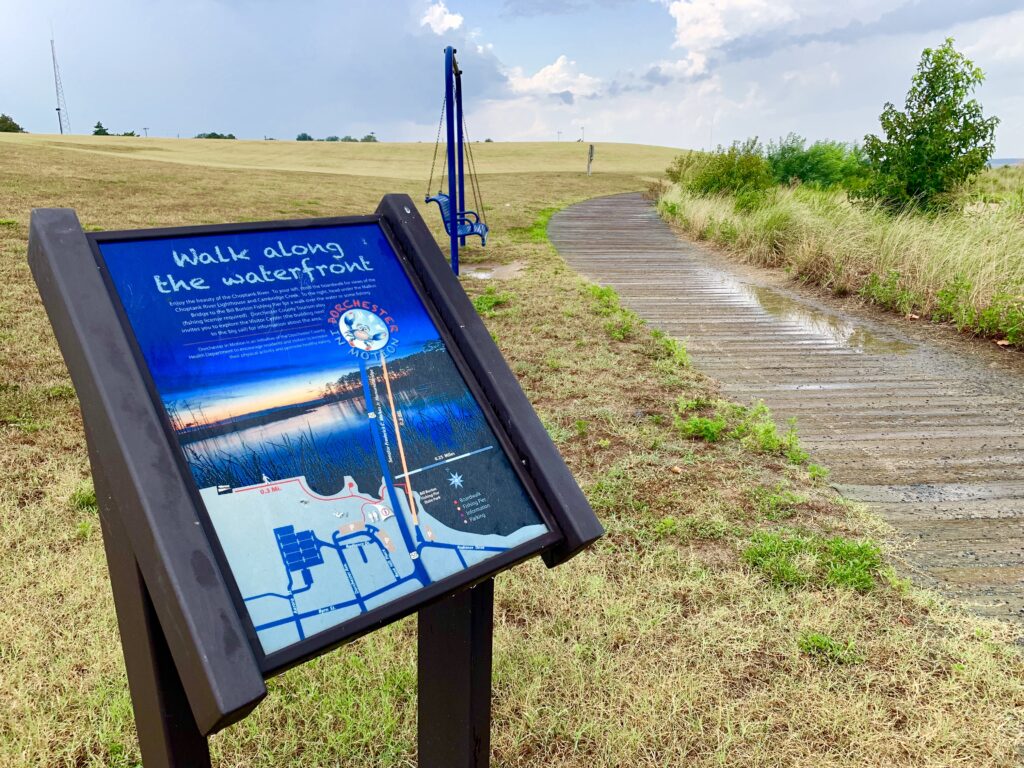 There's also picnic tables, restrooms, a beautiful garden with native plants. If you're more interested in relaxing instead of taking a walk, there are bench swings along the water where you can take in the view.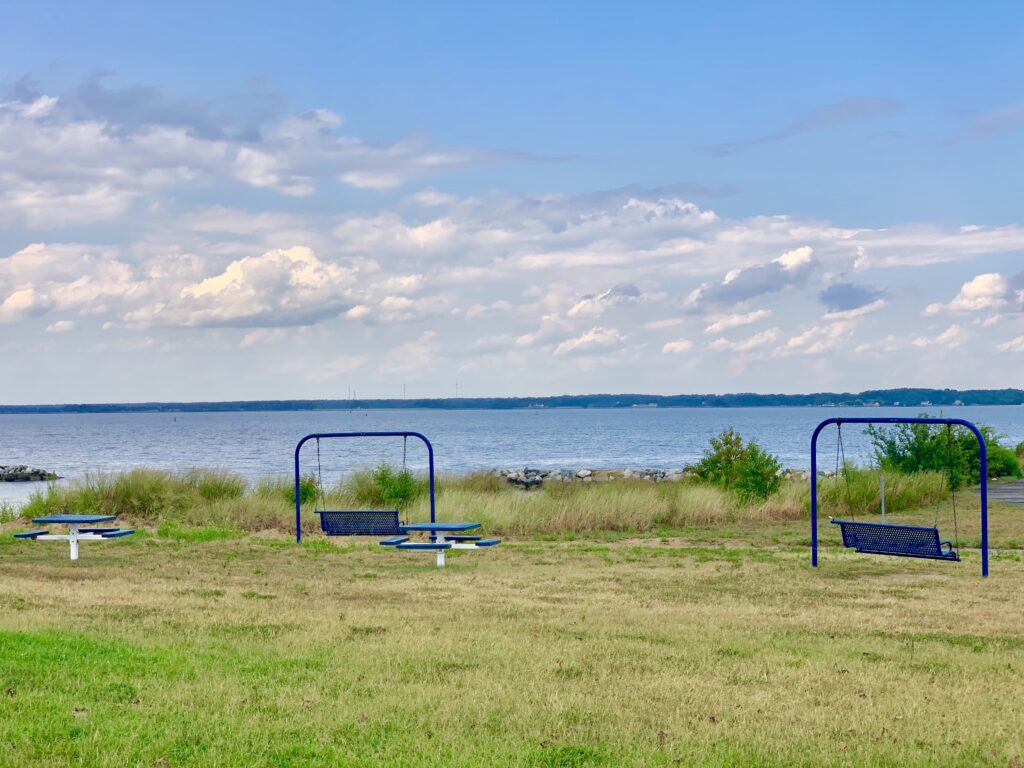 Whether you live near the Eastern Shore or you're headed there on a roadtrip, Sailwinds Park is a great place to relax, play, or take a walk with some beautiful scenery!