DoubleTree Resort Lancaster is located south of Lancaster City, in Willow Street, Pennsylvania. It's a resort hotel that has an onsite restaurant, large pool area, and an atrium for special events.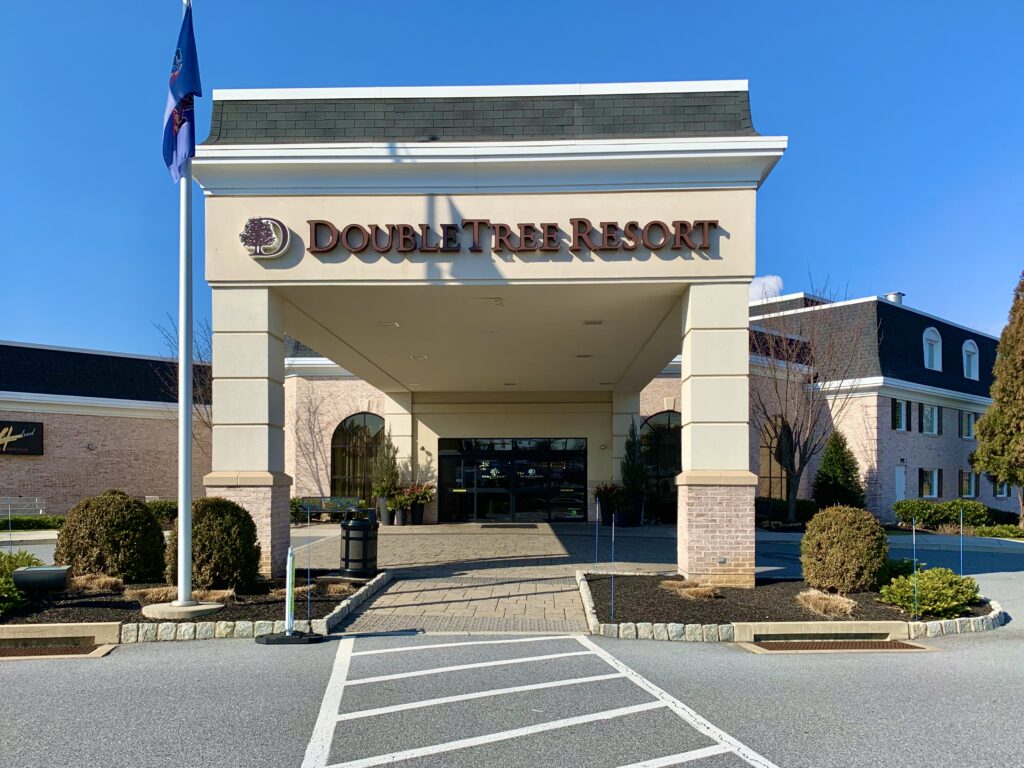 There is parking surrounding the hotel. To check-in, park near the main entrance. Inside, there's a spacious lobby. At check-in you get one of those famous warm DoubleTree cookies.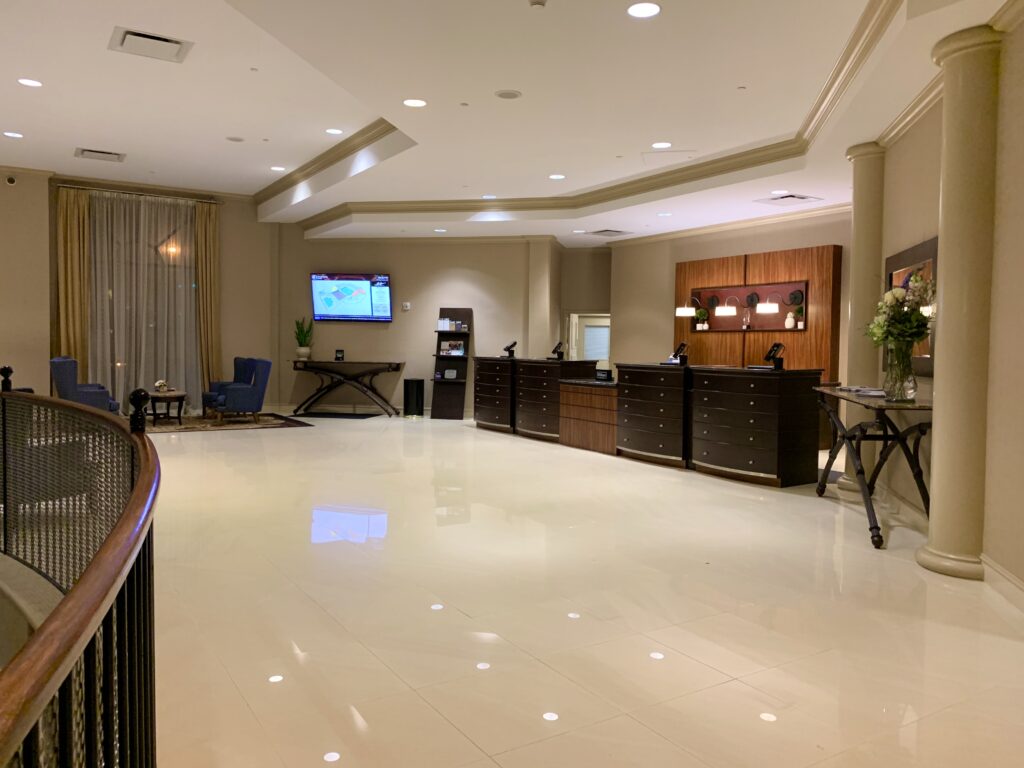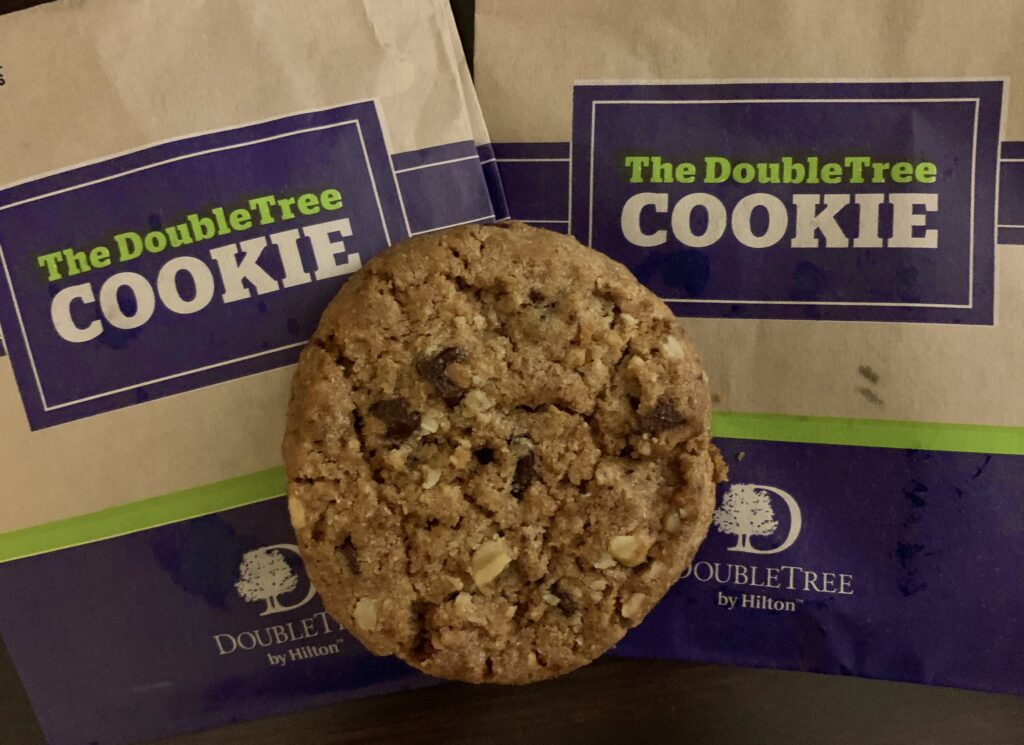 There are many food options in and around the hotel. Onsite, there's Cafe 24, which features a breakfast buffet, lunch, and dinner menus. Outside the hotel, there's a new strip center within walking distance. It houses an American pub restaurant and a Domino's pizza.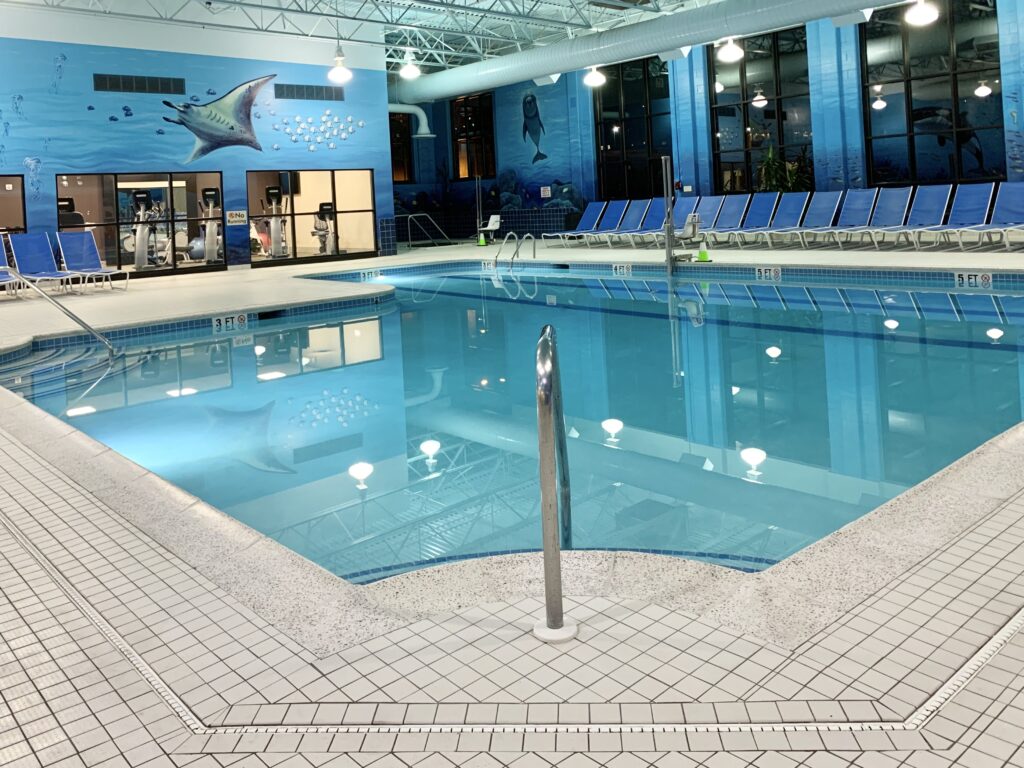 The pool area was popular with the kids, as there is a large pool which features both a lap swim section and a more shallow section for play. The pool's deepest area is about 5 feet.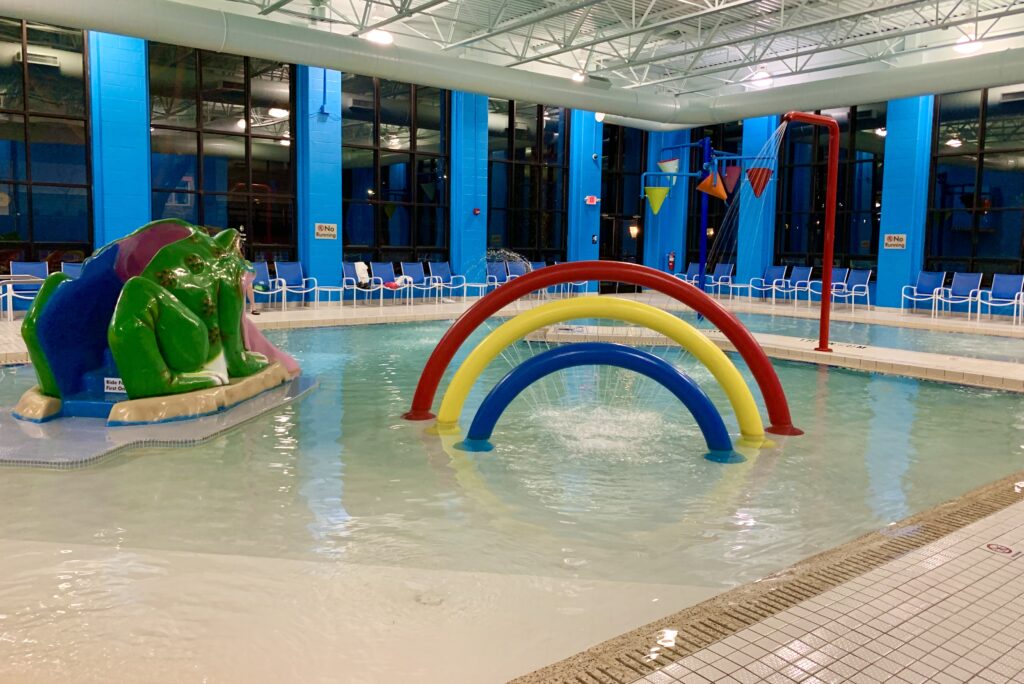 Separated by a gate is the water playground. The playground features a zero-depth entry and several buckets and spray elements. A small frog slide rounds out the pool which at its deepest is about 28 inches deep. This makes it a great pool for toddlers and preschoolers, as the depth is shallow.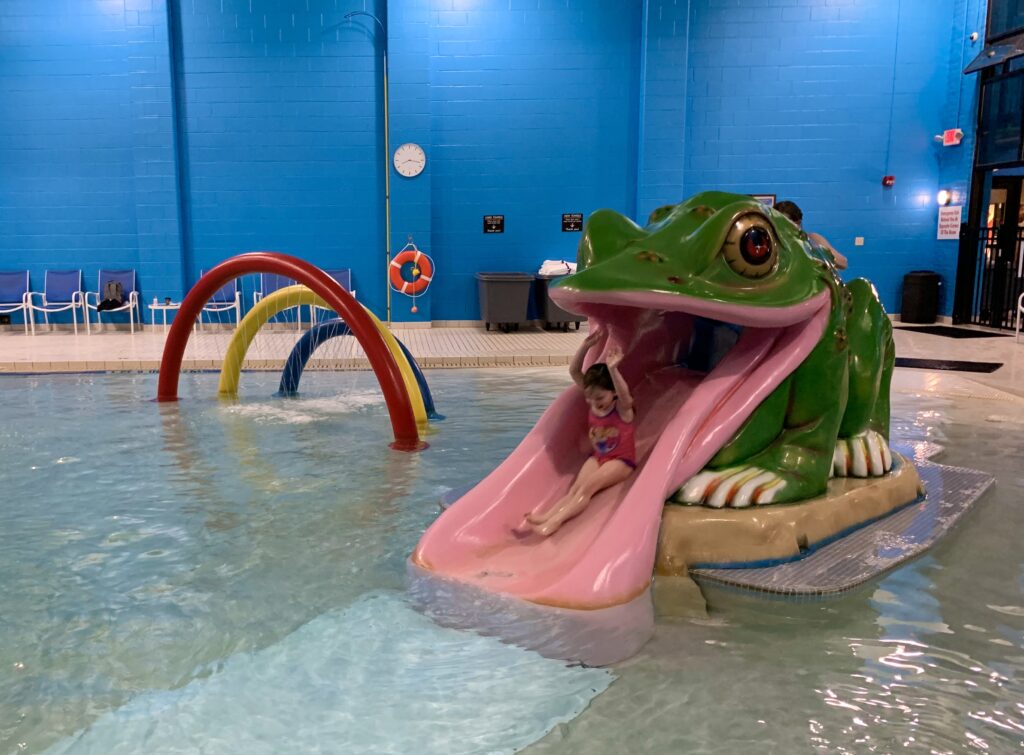 The hotel rooms are typical rooms for a DoubleTree hotel. They were recently renovated, so they have a new modern look. The sink is outside the bathroom and shower area, so you can get ready at the sink while someone is using the shower.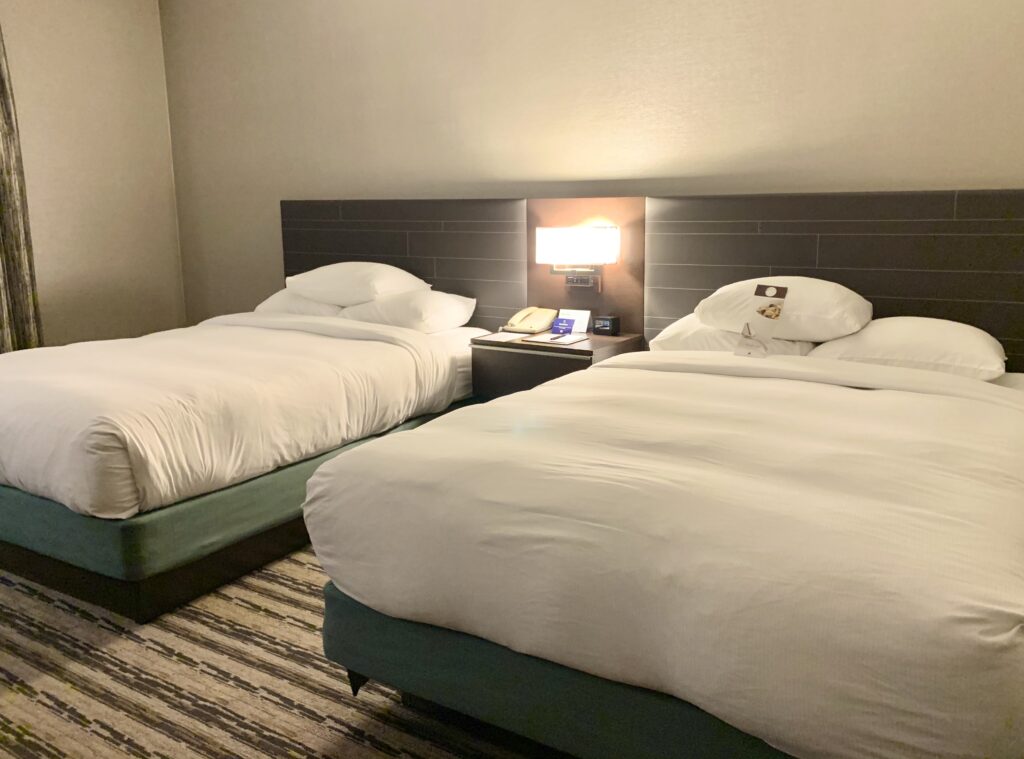 Lancaster is home to many family-friendly attractions, so staying at this resort has the added element of some indoor water fun.
Lancaster Attractions
Lancaster, Pennsylvania has many family-friendly attractions to visit during your stay at the DoubleTree Resort. Here's links to a few of them: