Nay Aug Park is located in the city of Scranton, PA. The park has many diverse and interesting attractions, including a tree house, gorge with waterfall, museum, water park with slides (closed in 2020), and playground.
Nay Aug Tree house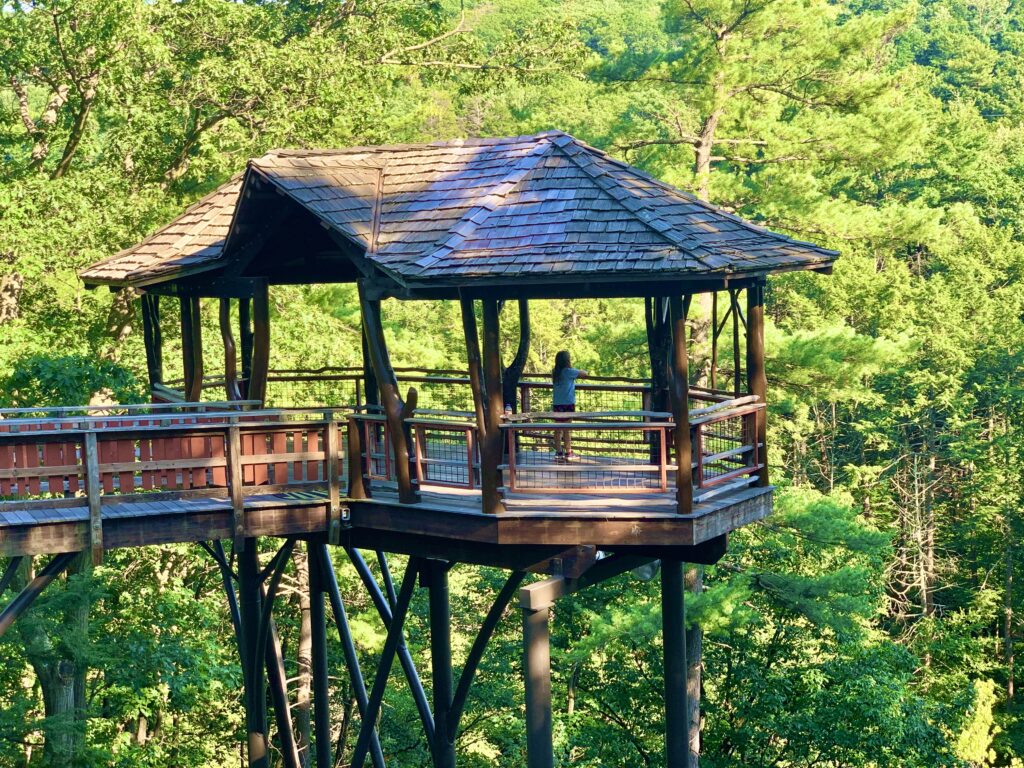 The David Wenzel tree house is among the trees. It rises 150 feet above the ground and overlooks the gorge. The tree house can be accessed not far from the main park road and a small parking lot. There's a winding path that leads to the overlook of the tree house.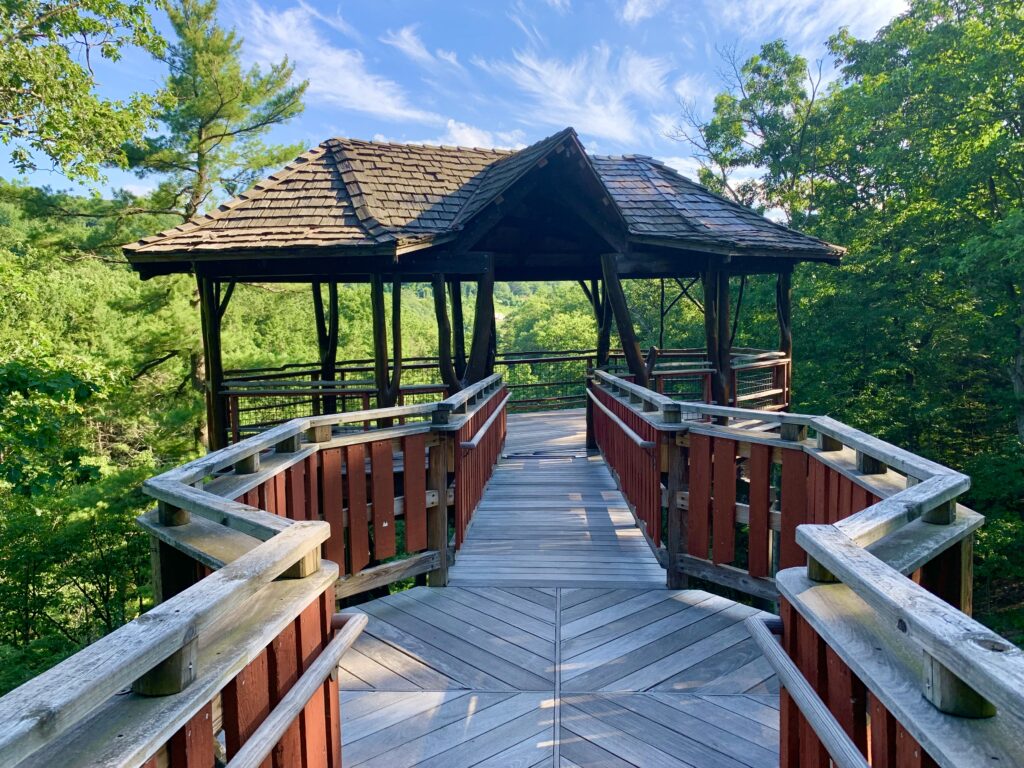 Nay Aug Gorge Trail
We accessed the gorge trail beside from beside the playground. From there, it's a short walk with the Kanjorski bridge that's close to the beginning of the gorge trail. After crossing the bridge, a short path through the woods leads to an overlook of the gorge. Be sure to not wander off the path and do not access the gorge. There are many signs along the path to remind hikers of the danger for leaving the trail.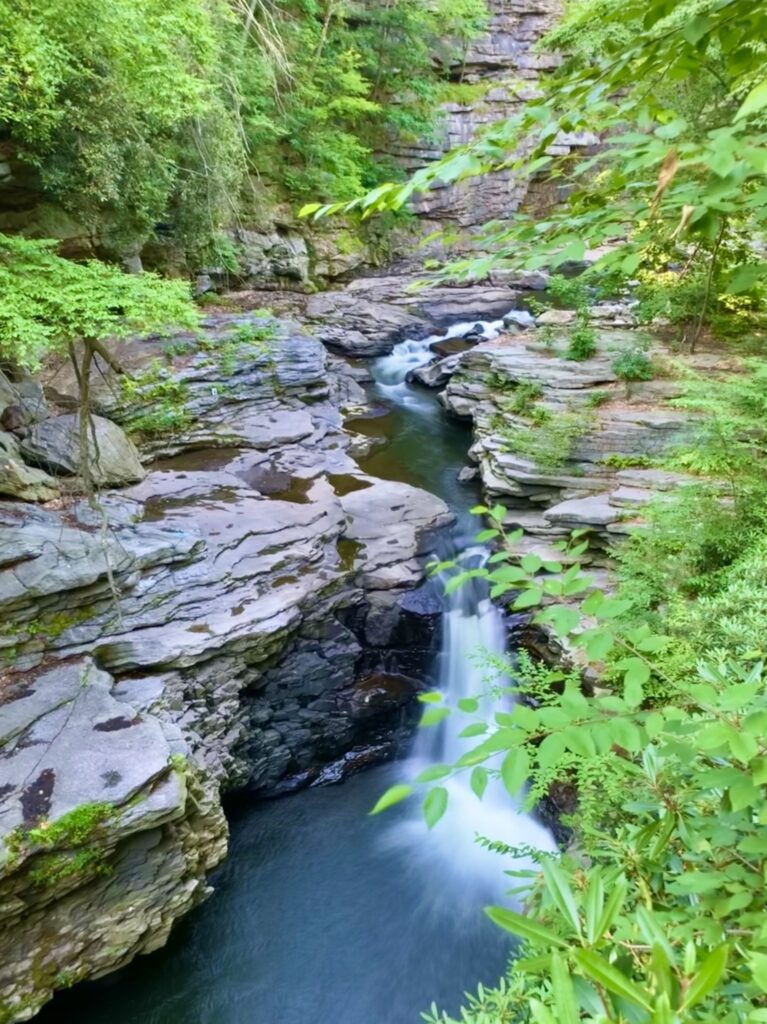 Playground
Nay Aug Park has two playground areas. We visited the playground by the gorge trail, which was fairly big. Note that there's not much shade near the playground, so it can be very hot during the summer. There's a variety of climbing areas and slides for different age groups, as well as swings.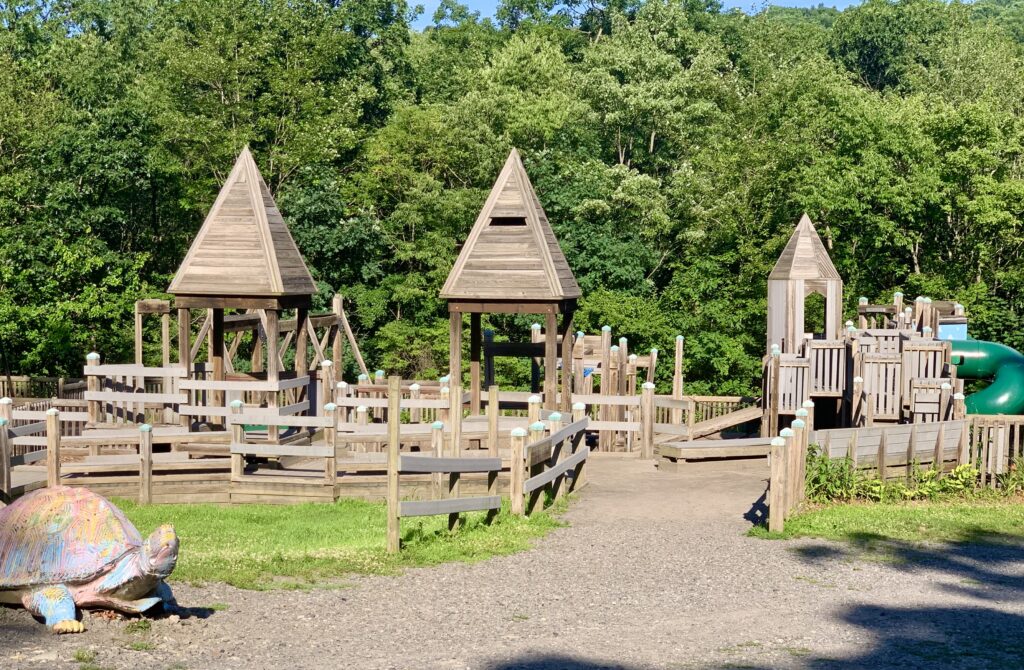 Everhart Museum
One main attraction, The Everhart Museum of Natural History, Science & Art is located within the park. It is the largest public museum in the Northeast of Pennsylvania, founded in 1908. Unfortunately, the museum is closed in 2020. Visit their website to learn about their exhibits and eventual reopening plans.
Nay Aug Water Park
Normally, there's an Olympic-size pool with two water slides in operation at the park during the summer. In 2020, the water park did not open. The year before, the pool experienced a leak in the liner, so it needs to be replaced. I assume that the events of 2020 delayed the pool repairs, so it was not open.
Looking for more fun parks?
Check out Swatara State Park, Ohiopyle State Park, Ricketts Glen State Park, Trough Creek State Park, Gifford Pinchot State Park and Rocks State Park