Disclaimer:  Caution must be used at all times as natural hazards exist on the trails at Saint Peters Village.  Please play wisely and follow all applicable safety guidelines.
Saint Peters Village is an historic area along French Creek in Chester County, Pennsylvania. It's known for its charming main street filled with specialty shops, a bakery, and the Inn at Saint Peter's. The Inn serves as both a restaurant and a bed and breakfast.
There's small parking lots along the main road, or you can park in the large gravel lot at the end of the line of shops. This gravel parking lot also leads to the trails along French Creek.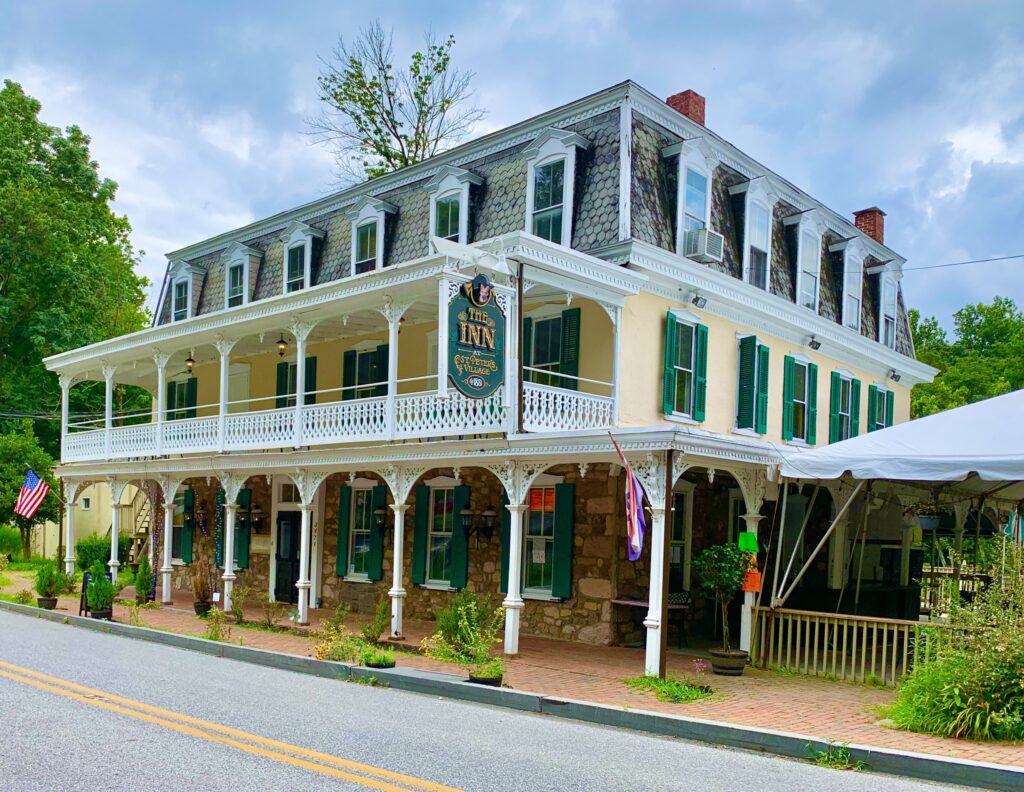 Saint Peters Village Bakery
The bakery features lots of delicious treats and sandwiches. Find the Saint Peters Village Bakery menu here.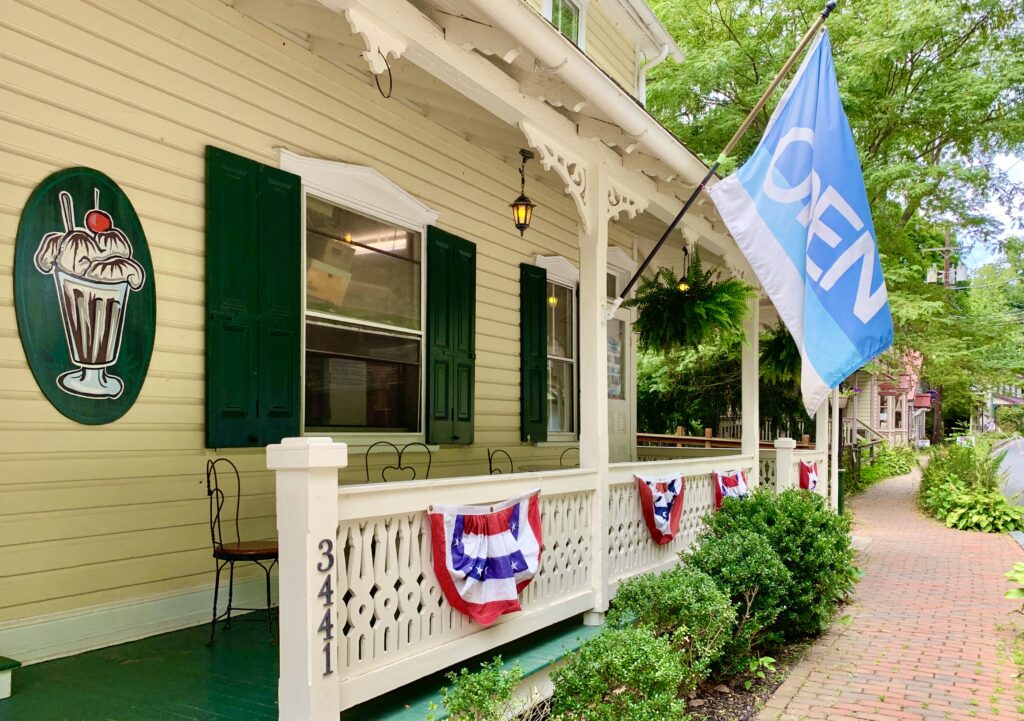 While enjoying you food, you can sit on their deck that overlooks French Creek or on the front porch. There's several tables shaded with umbrellas.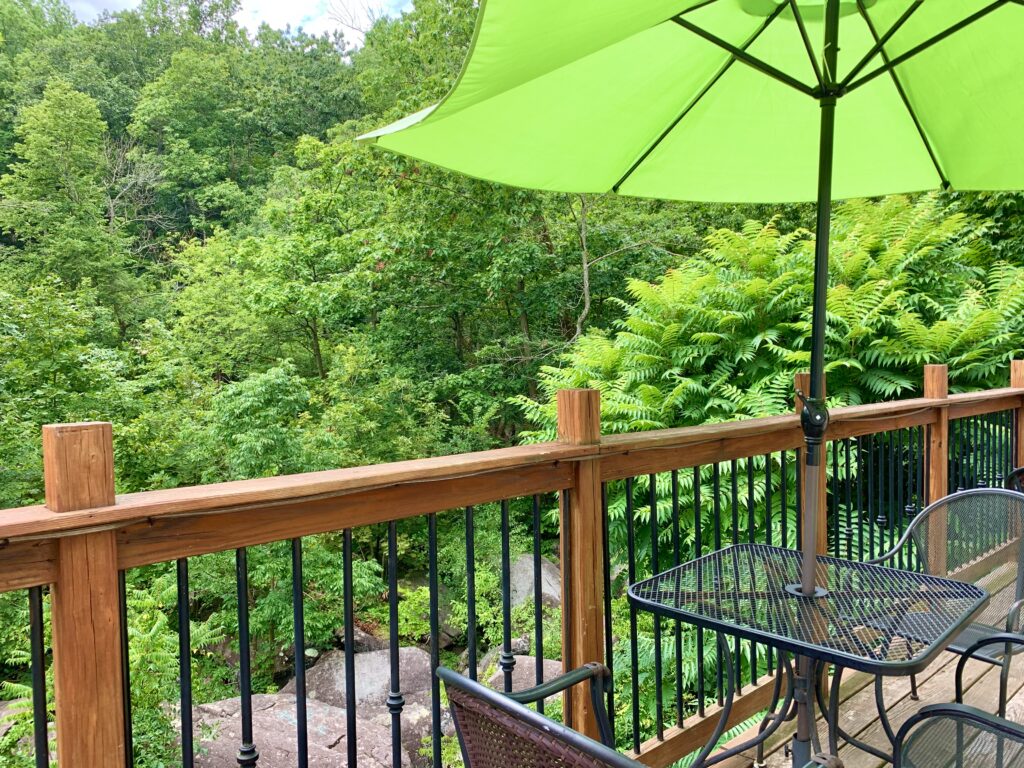 After a meal at the Inn, or a treat at the bakery, stroll along the main street to shop the other specialty stores.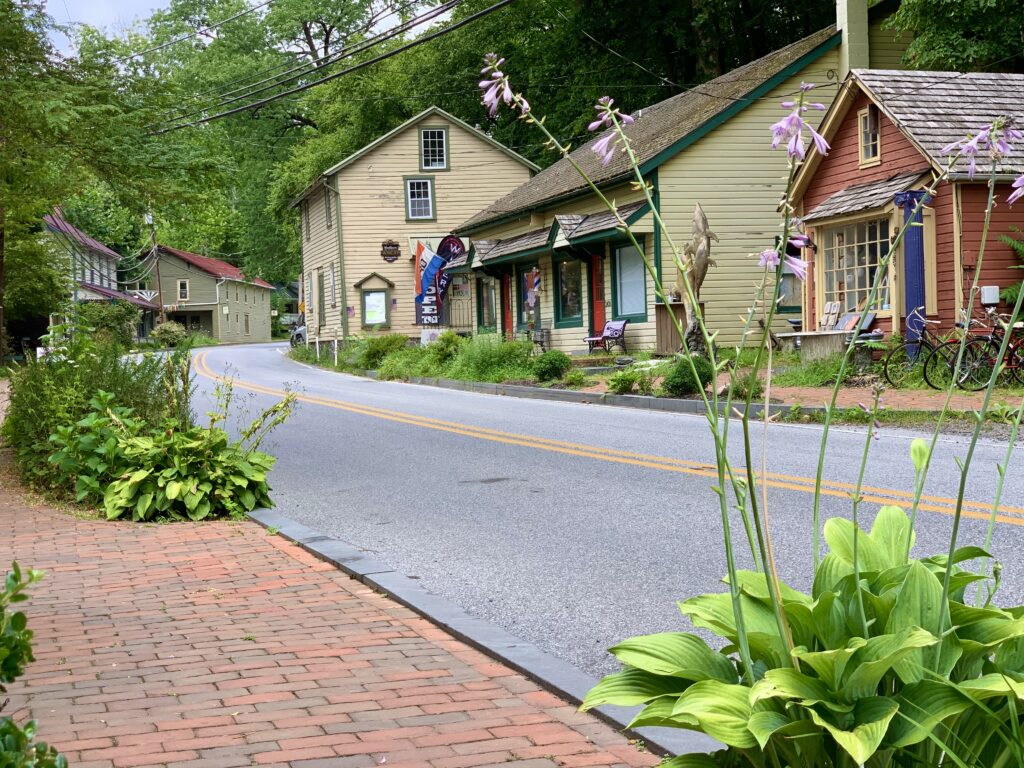 Hiking at Saint Peters Village
Exploring the main street is just one of the activities to enjoy in the area. Running along the main road behind the shops, is a creek. It's a unique area because of the amount of rocks which create small, narrow cascades. There is a trail along the creek, that often results in hopping rocks and dodging pools of water.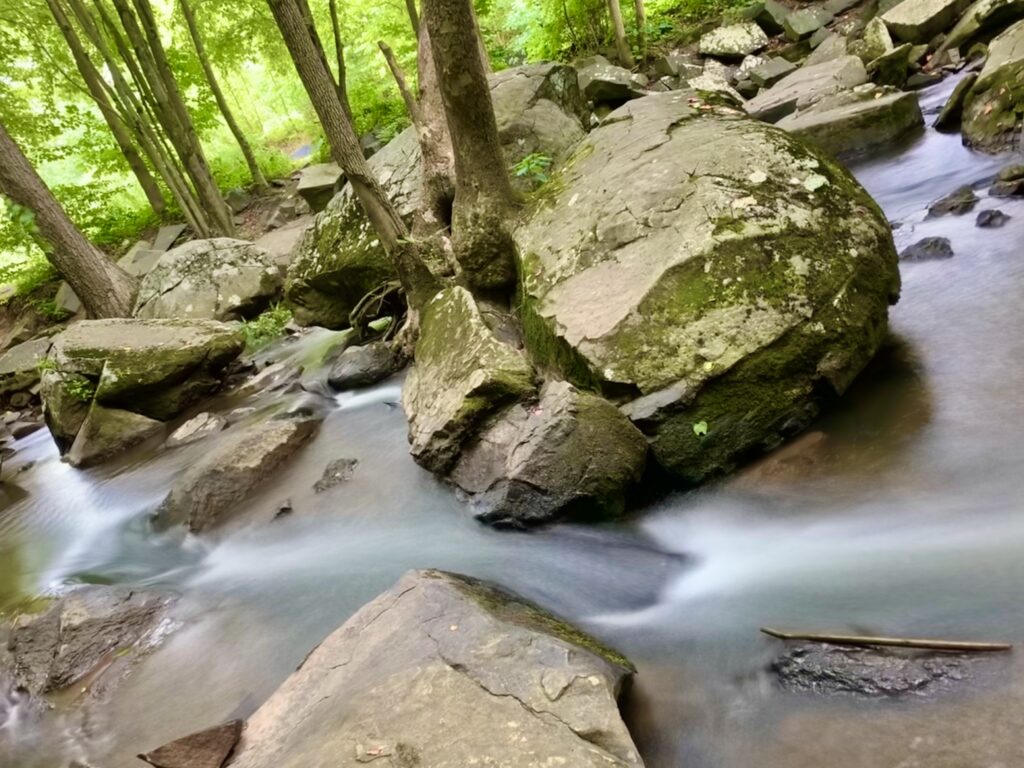 The creek is a great place to explore or just sit on a rock and enjoy the sound of the water and the scenery. There are areas where the cascades are shallow and flowing between rocks. In other places, larger pools form.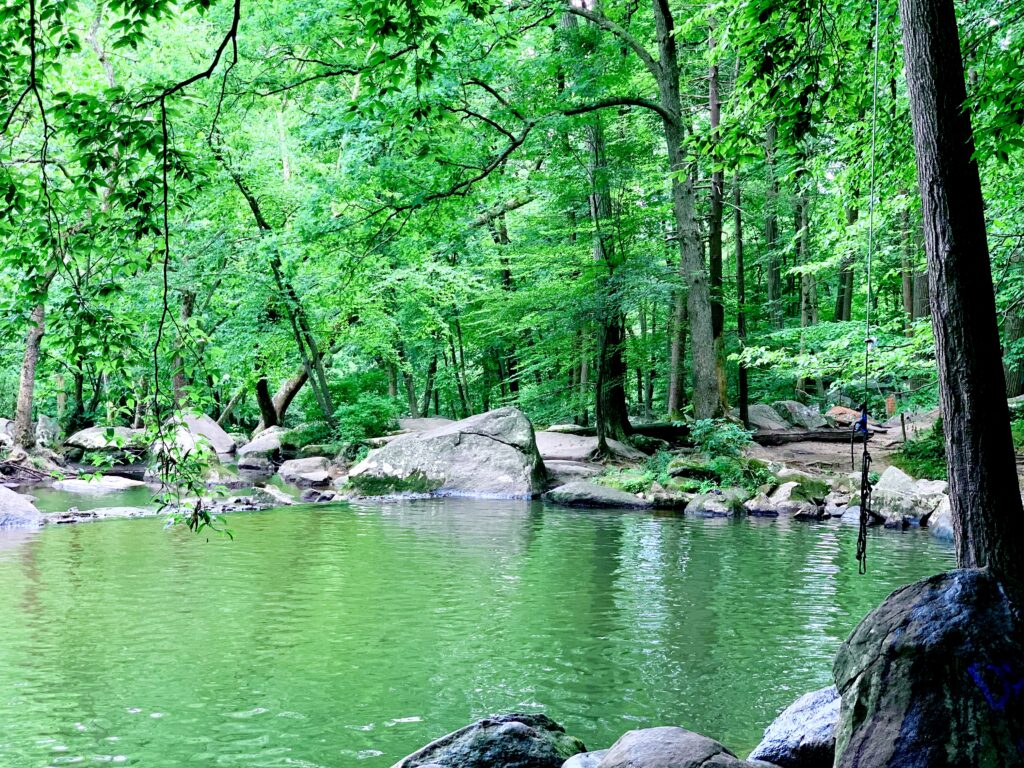 Looking for More Fun Hikes?
Check out – Swatara State Park, Ohiopyle State Park, Ricketts Glen State Park, Trough Creek State Park, Gifford Pinchot State Park and Rocks State Park