While we normally don't cover places to eat, The Pretzel Hut doubles as a restaurant and kid-friendly entertainment. It's located along Route 501, north of Lititz, Pennsylvania. It's also a close to Route 322.
The restaurant features indoor and outdoor seating. It's the kind of place where you order your food or ice cream at the counter inside the restaurant. Then, they call your number and place your food on a tray at the counter when it is ready. Note that there is a speaker outside, so you can hear when your order being called.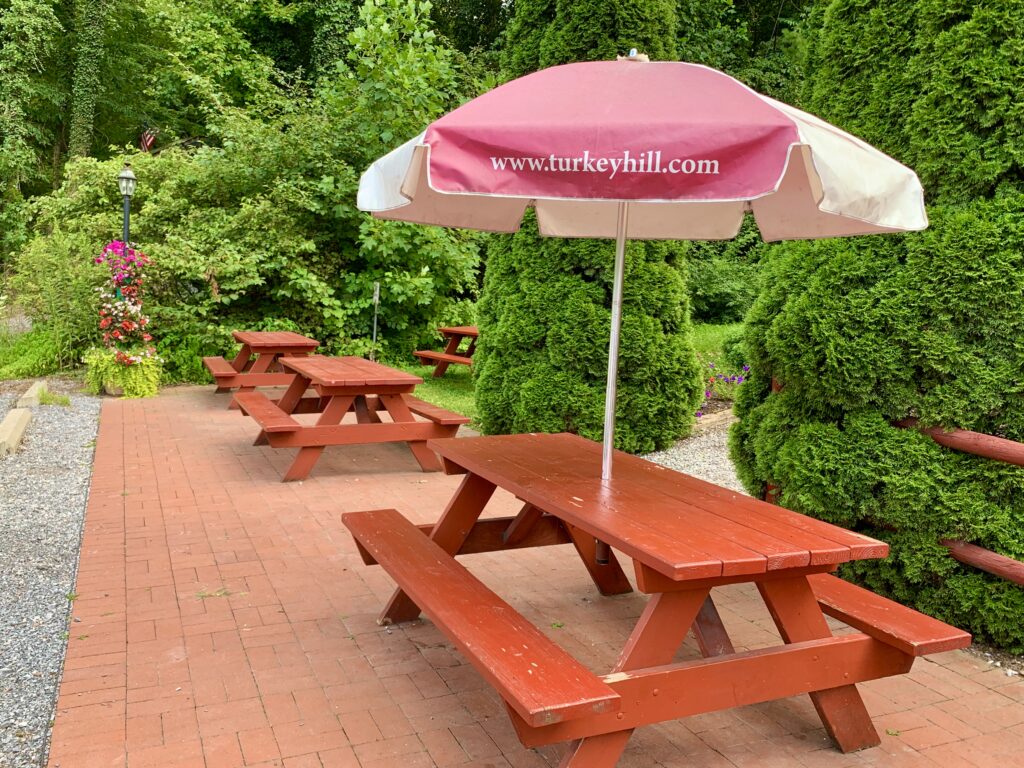 Pretzel Hut Menu Options
There are lots of kid-friendly food on the menu like soft pretzels, ice cream, chicken tenders, and more. Obviously, since the restaurant has "pretzel" in the name, they have many options for soft pretzels. Therefore, I just had to order one. Look at the crabby goodness on top of this pretzel!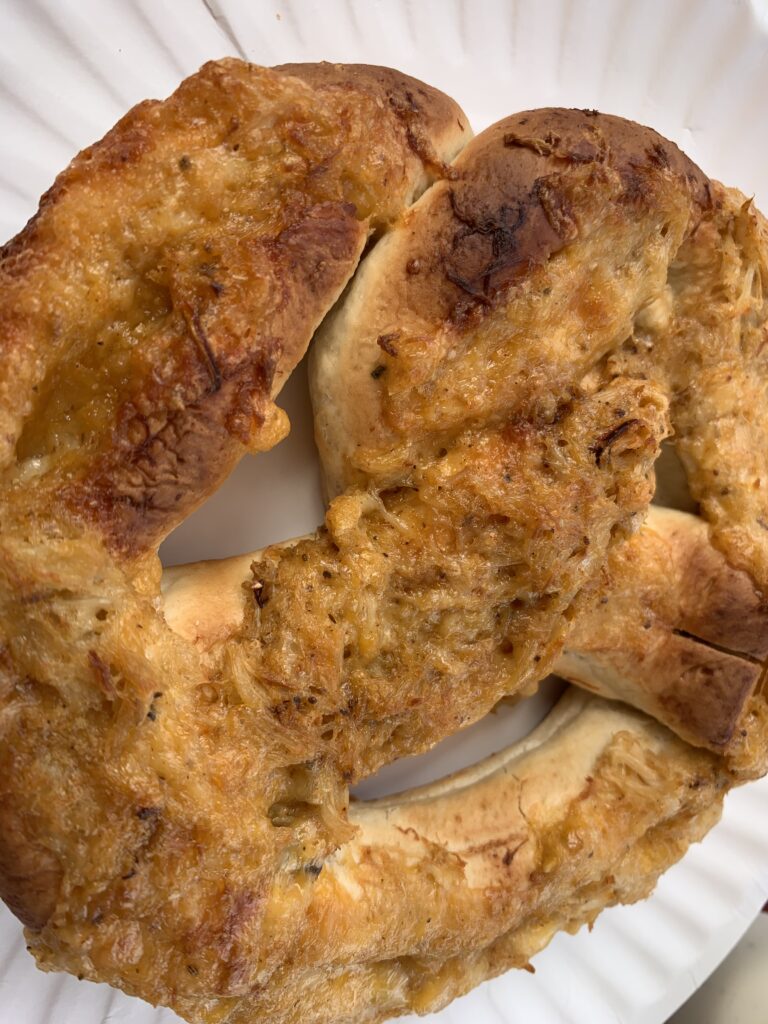 They also had pretzel sandwiches, and of course a bunch of options, including quesadillas, cheese steaks, and much more. Check out more menu items here.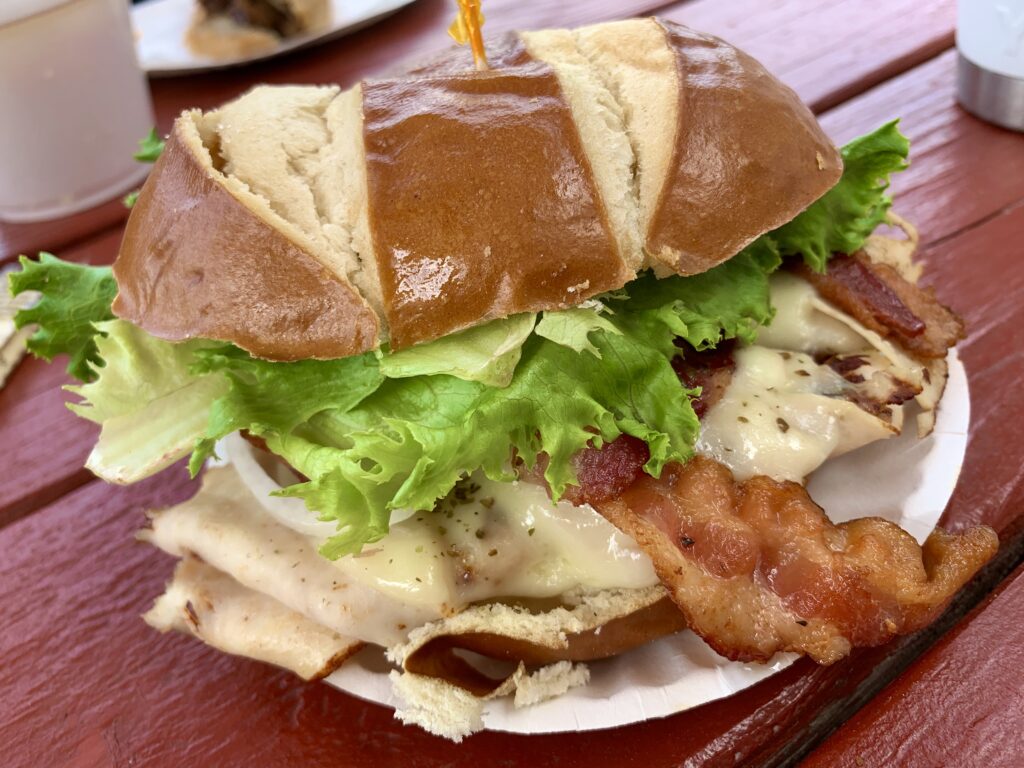 In addition to the food, it's the petting zoo behind the restaurant that will really make this place a fun spot for the kids. There's a larger parking lot to the side of the Pretzel Hut. In the back of the parking lot is a gate that leads into the petting zoo.
I was unsure of how it works at first, because there are plenty of animals roaming around right inside the gate. Just be careful opening the gate. You can go in and pet the wide variety of animals.
Pretzel Hut Zoo Animals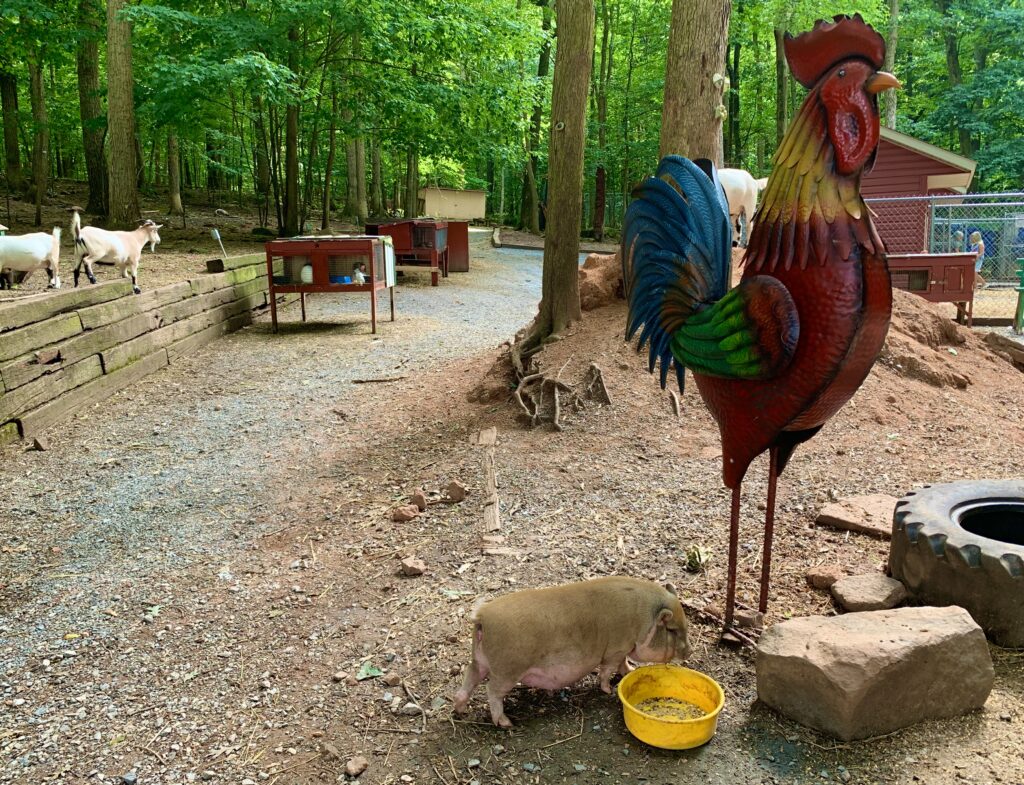 Some of the animals in the petting zoo include pigs, goats, a peacock, various birds, turkeys, bunnies, and more. Note the animals available for petting may be different depending on when you visit.
The bunnies are also adorable, and so soft! The kids really liked the baby pigs, which were in a separate pen with their mother.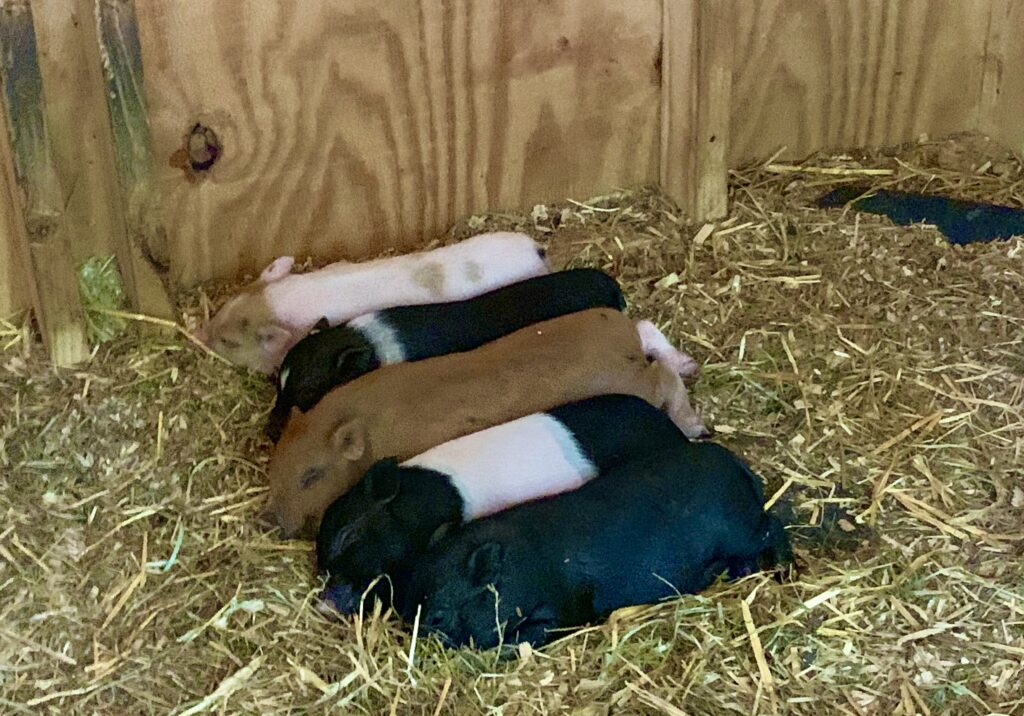 Just be sure to hand sanitize before eating your meal. If possible, it's probably best to eat first and then go to the petting zoo. There's plenty of space to roam around and check out the animals.
More Fun in the Lancaster Area
Turkey Hill Experience, Go 'n Bananas, and Dutch Wonderland