Adams Ricci Park is located in Enola, Pennsylvania in central Pennsylvania. The park is northwest of Harrisburg City, and fairly easy to access from any of the main highways around the city. This 82 acre park has baseball and soccer fields, as well as tennis courts, a sand volleyball court, pickleball and bocce ball courts.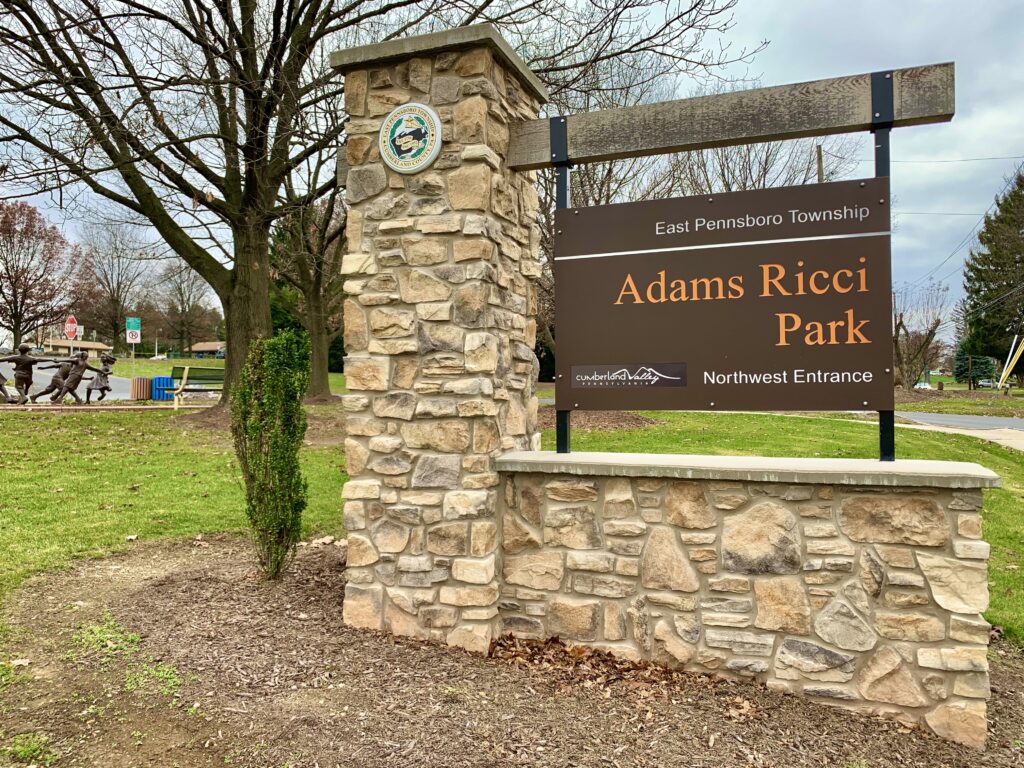 The park has many entrances. The Northwest Entrance at the corner of Magaro Road and East Penn drive is the location of the main playground area. This playground area is called Panther Station playground, and it is newly constructed in 2019.
Adams Ricci Park Panther Station Playground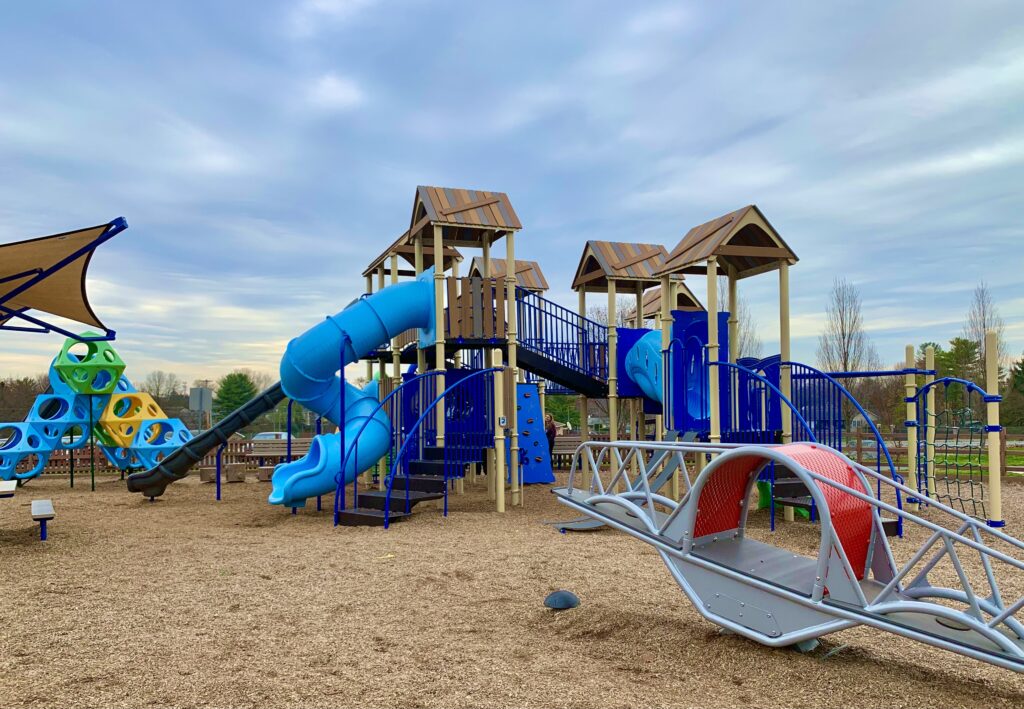 The Panther Station playground replaced an old wooden castle structure in 2019. The new playground has a lot of unique climbing structures and play equipment. The playground is fenced, however there are openings in the fence to make entrances in both the front and the back of the playground.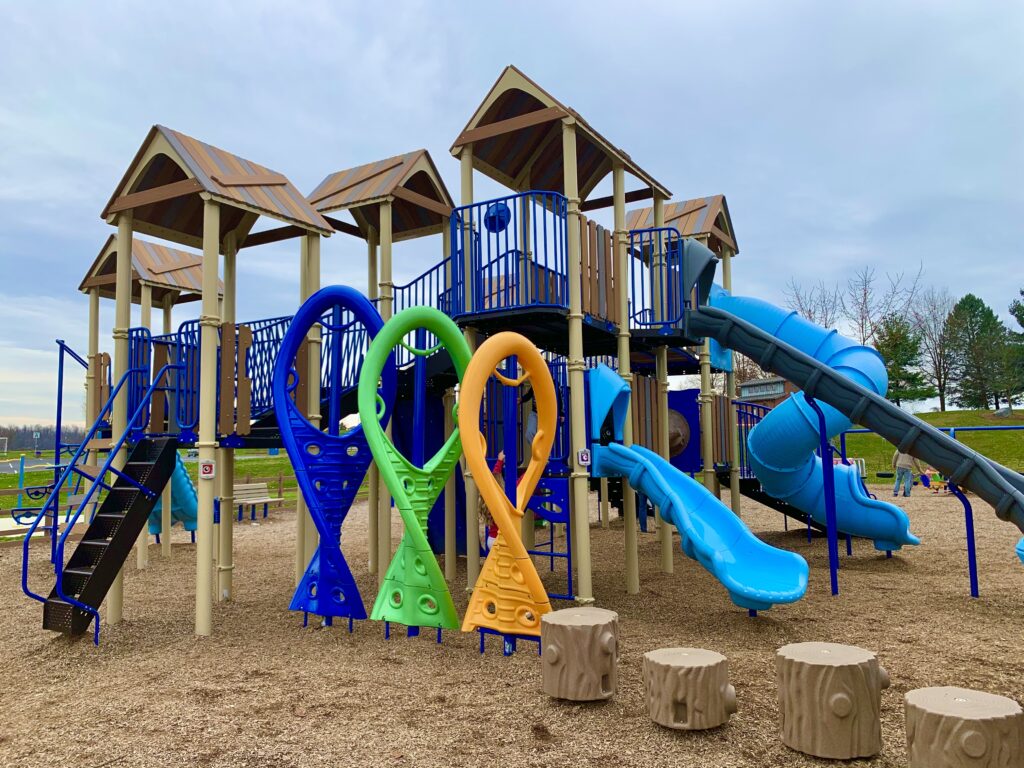 There are two main playsets, one is for children 2 to 5 years old and also includes a train play structure. The larger playset is for children 5 to 12 years old, and has much higher slides and climbing structures. There is also a unique geometric climbing structure with a slide.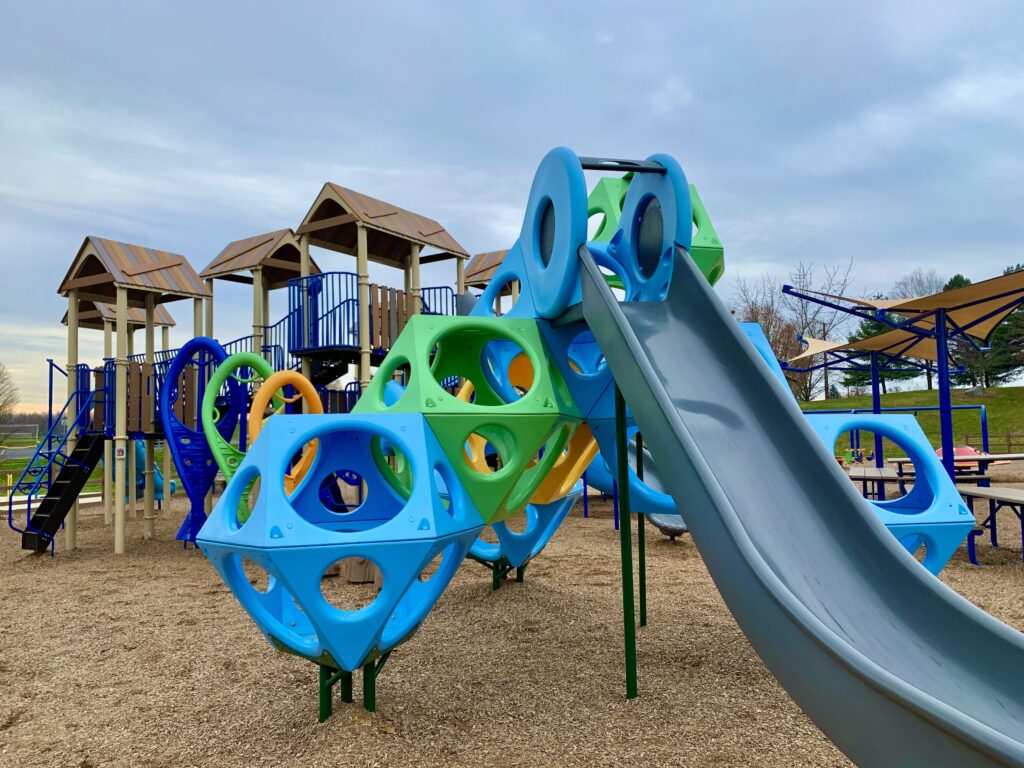 There are some benches surrounding the fence inside the playground area. Plus, there are also a couple of picnic tables with shade covers in the middle of the playground.
The back of the playground is lined with traditional swings. There's also a tire swing and a unique baby/toddler swing.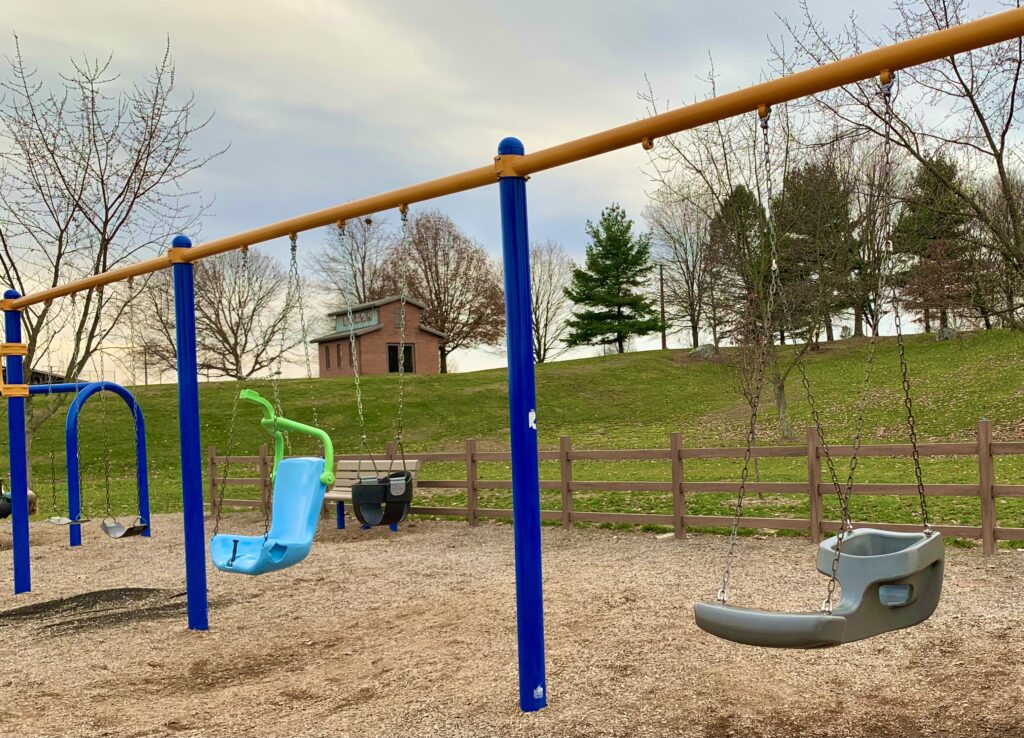 Adams Ricci Park Pavilions
There are six pavilions available in the park for rental. They can be rented on this website through East Pennsboro Township. Be sure to check the townships rental restrictions during the 2020-2021 years.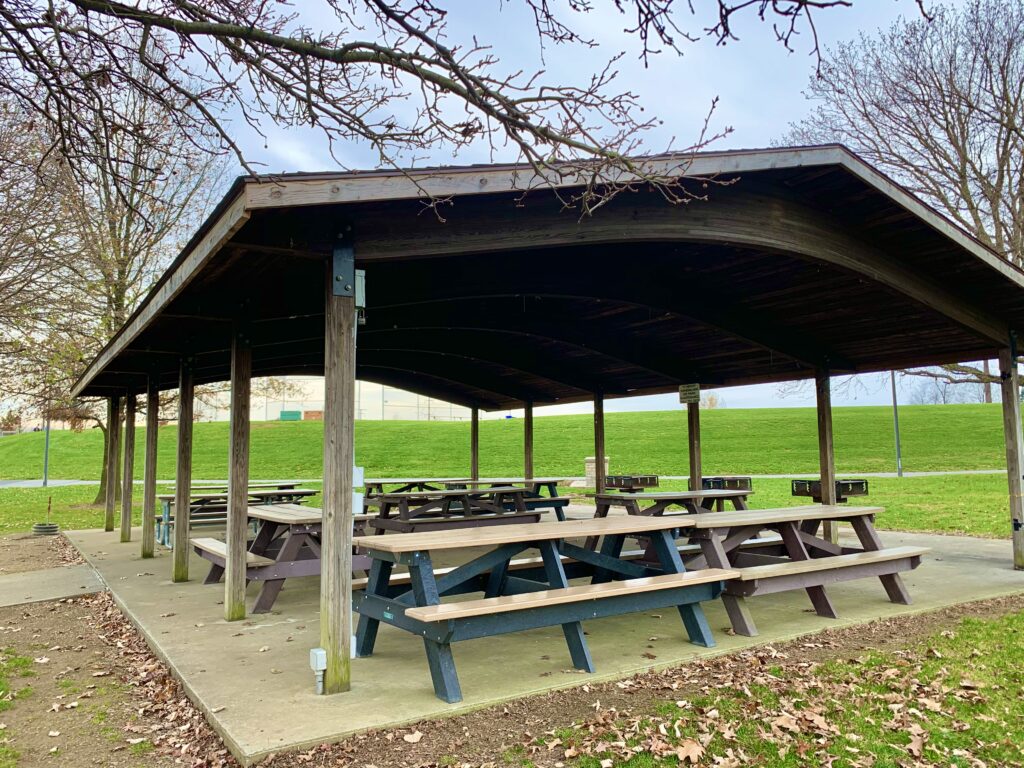 Tips for Visiting Panther Station
Enter on the northwest corner of the park, for the most direct route and closest parking to the playground.
If it's summer, bring sunscreen, as the playground is mostly out in the open.
Restrooms are located on a hill above the playground.
Be aware that even though it looks as if the playground is totally surrounded by fence, there is an opening in the fence in the back of the playground, in addition to the main entrance.
More Amazing PA Playgrounds