Cousler Park is located in York, Pennsylvania. It boasts over 100 acres of land. Recreation at the park includes several baseball / softball fields, six soccer fields, tennis courts, basketball courts, and sand volleyball courts. There are multiple pavilions which can be rented, three of which are right by the main playground area. The pavilions can be rented through the Manchester township office.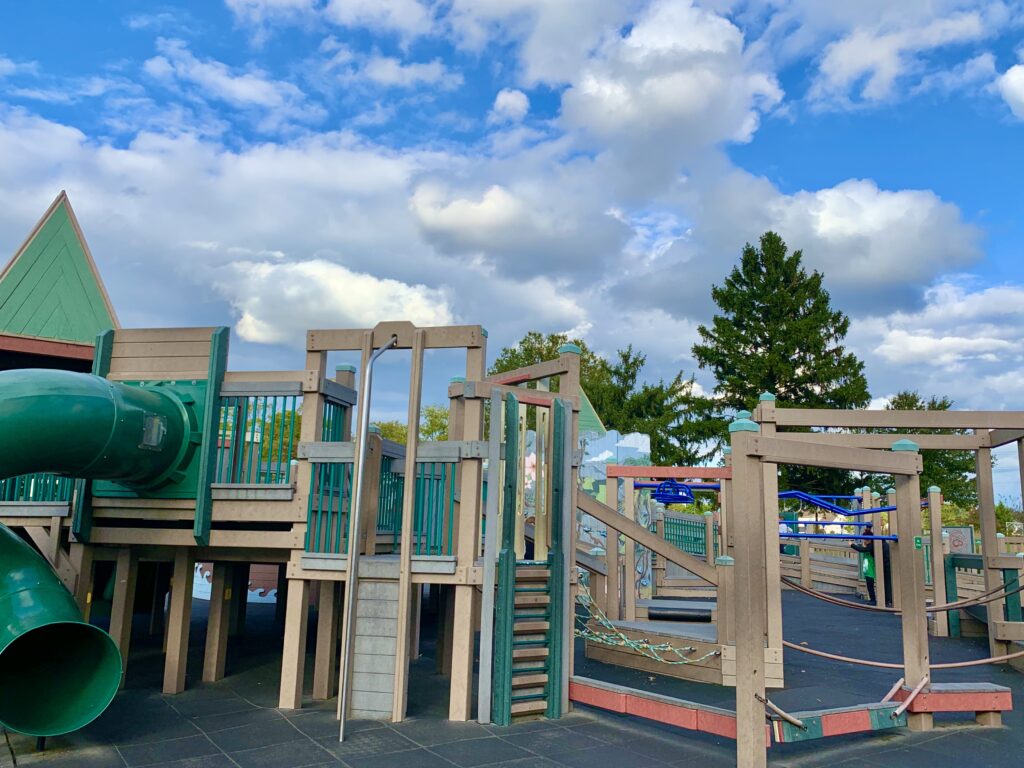 Cousler Park Walking Paths
The park also includes two main walking path routes, and one short walking trail. One long route is 1.16 miles and the other longest route is 1.47 miles. If you park in one of the small parking lots along Church Road, you can also access a short, half mile walking trail. The walking trails are paved and stroller-friendly.
Cousler Park Stage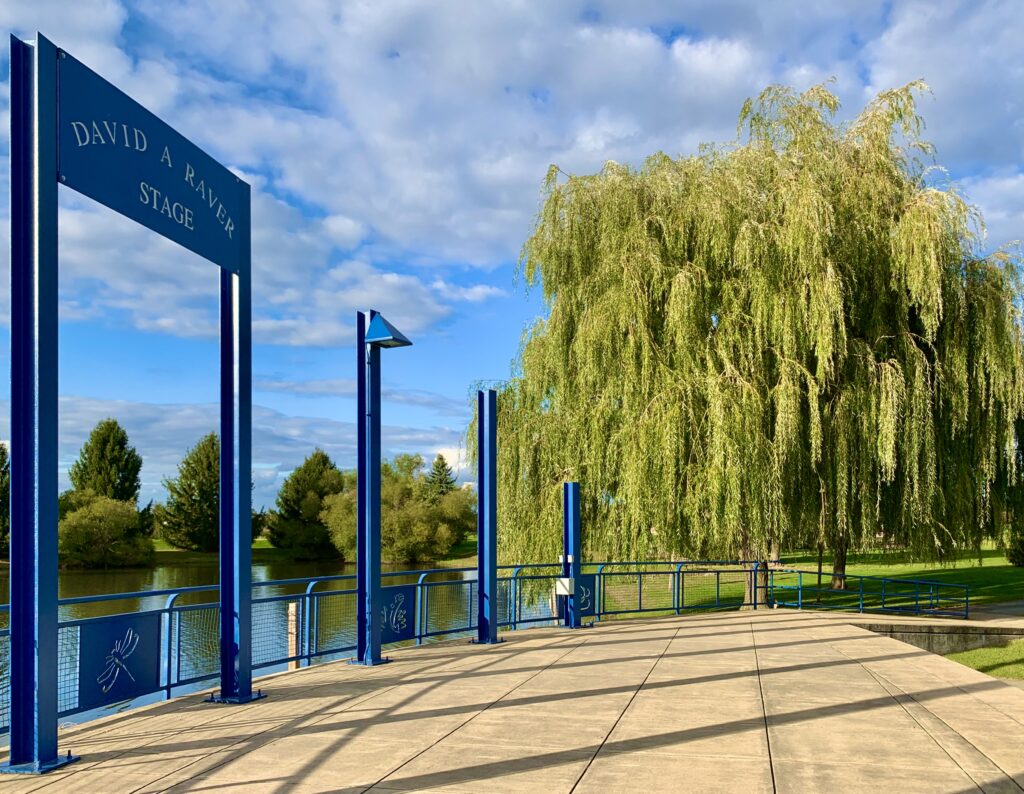 The park also features a large stage with some concrete benches for seating. A beautiful pond with a fountain is the backdrop for the stage. During the summer months, the local township is known to host movie nights and bands in the amphitheater.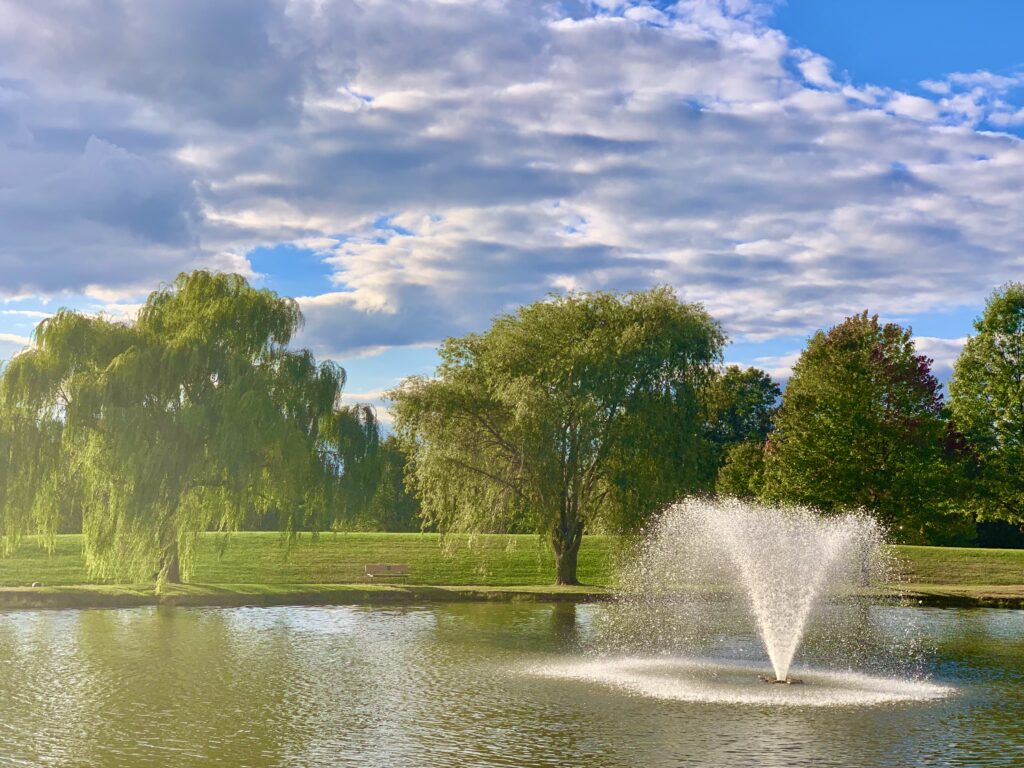 Cousler Park Playgrounds
There are two main playgrounds at Cousler Park. The first playground is very large and includes an accessible play area for younger and older children. "Inspiring Hope" is the name of the main playground. It includes ramps, swings, a seesaw, monkey bars, and more. In the summer, there's water spray features. Press a button to activate the water spray, but be sure to bring extra clothes if you child loves to play in water.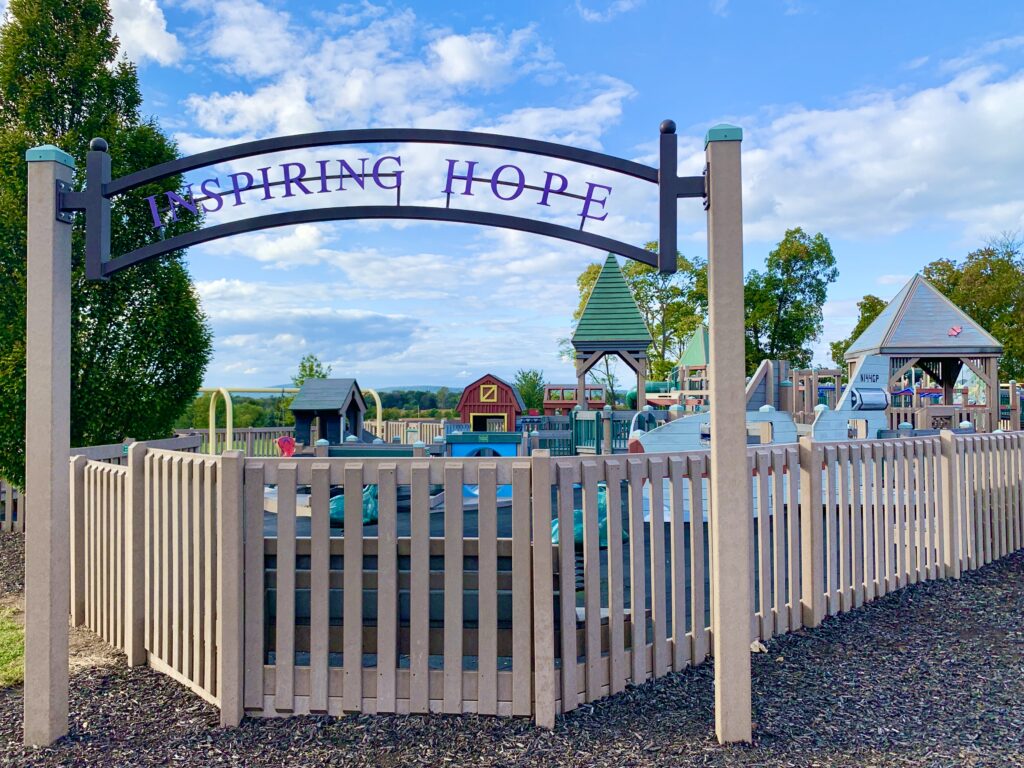 While the Inspiring Hope playground is the main feature of the park, there is also a smaller playground in the middle of Cousler Park. This part of the playground includes a lot of climbing structures, therefore it is mostly for older children. There is a curved climbing wall, a large rock to scale, and rope climbers.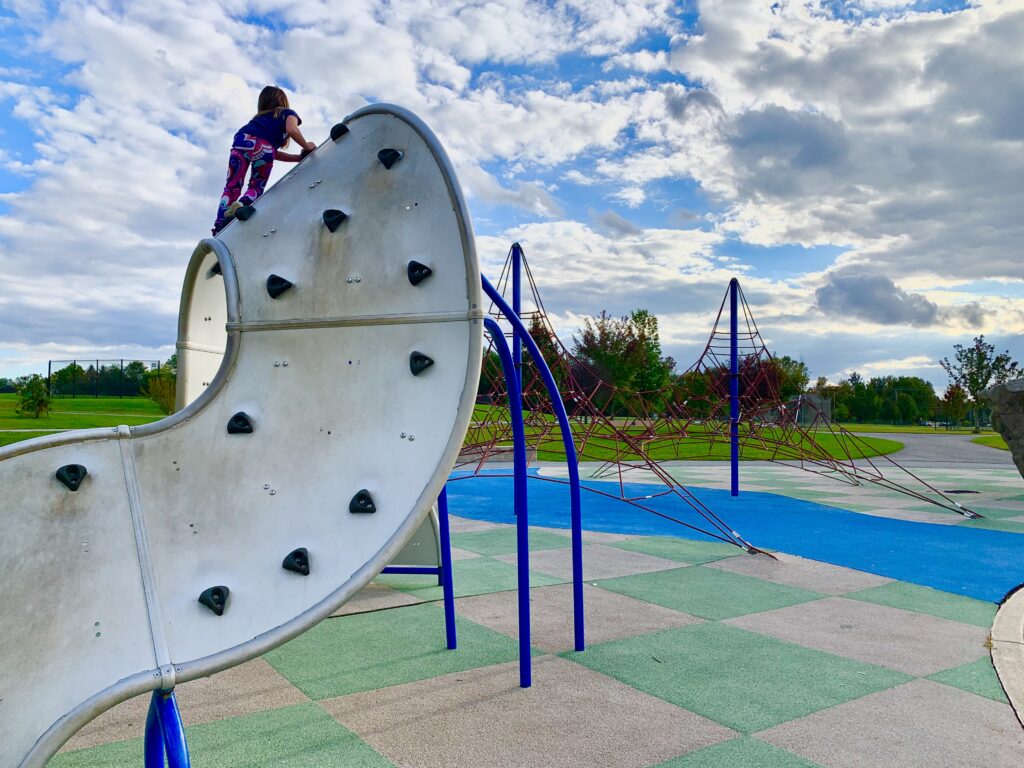 Where to Park
There are three main parking lots and one small lot available at the park. If you'd like to walk on one of the shorter walking trails, park in the lots along Church Road. If you are visiting the park to use the playground, park at the lot off of Greenbriar Road. Note that the parking lot off Greenbriar Road is back a winding lane. Turn into the park right across from the Christian School of York to get to the main playground areas.
Cousler Park Restrooms
Two sets of restrooms are available at the park. Both are in buildings that also have pavilions attached to them. One restroom is by the main playground area. The other restroom is located along Church Road in the pavilion by the basketball courts.
More Amazing Parks
Check out these other parks and playgrounds in the Central Pennsylvania area: