Adventure Park is a 53-acre park located close to I-81 in Mechanicsburg, PA. Mechanicsburg is a town located on the outskirts of Harrisburg, the capital city. The park is associated with a neighboring church, who partnered with businesses over the years to expand the park.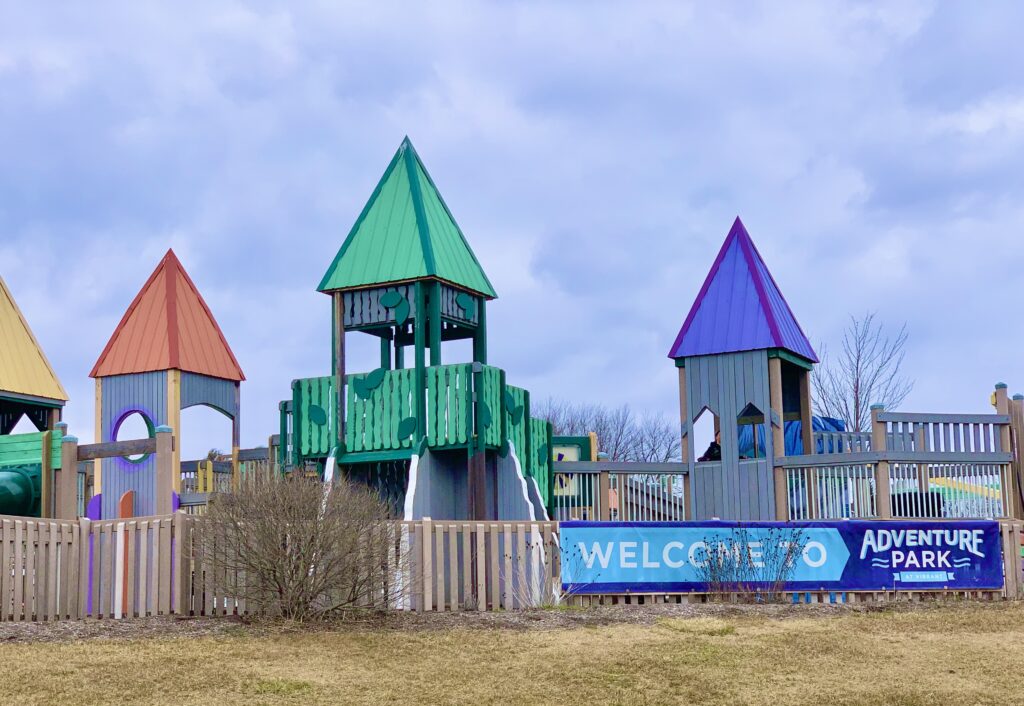 Playground Areas
The playground at the park is quite large. There is a toddler play area and an area for older children. It is an accessible playground, with ramps to access the upper levels of the play structure. There are slides, monkey bars, swings, and a climbing wall.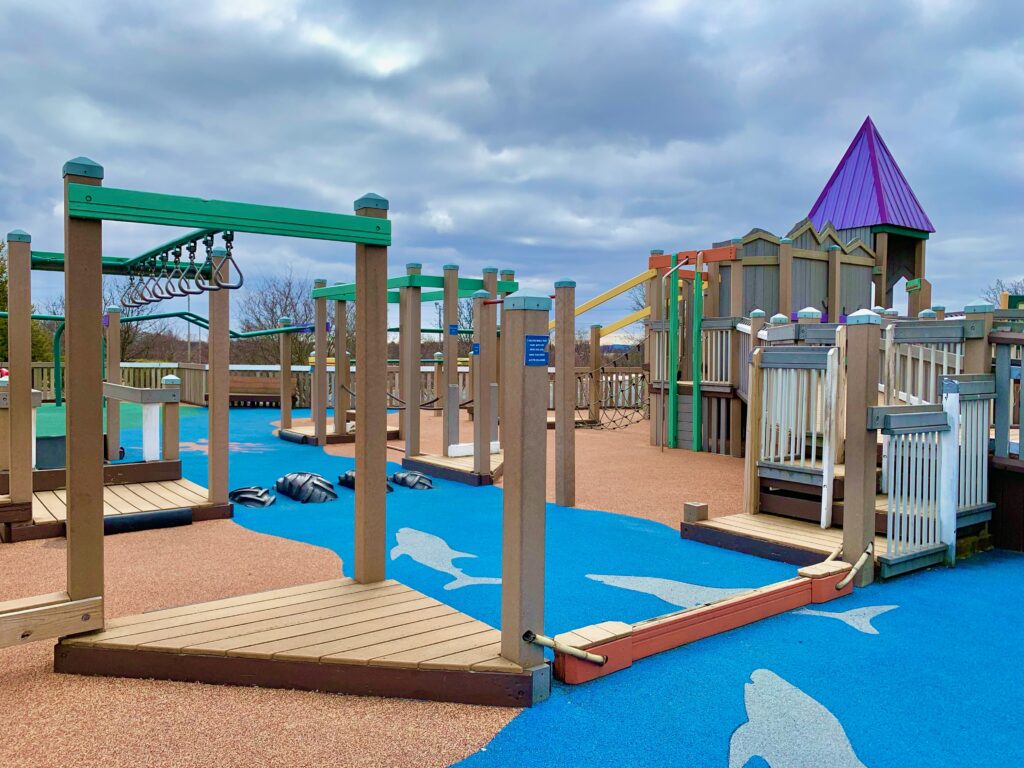 A fence surrounds the park. Therefore, there's only one main area to enter and exit. On one side of the playground is a large pavilion with fireplace and plenty of picnic tables. There's a soda machine if the kids get thirsty and plenty of shade provided by the pavilions, as there's not much shade in the playground area.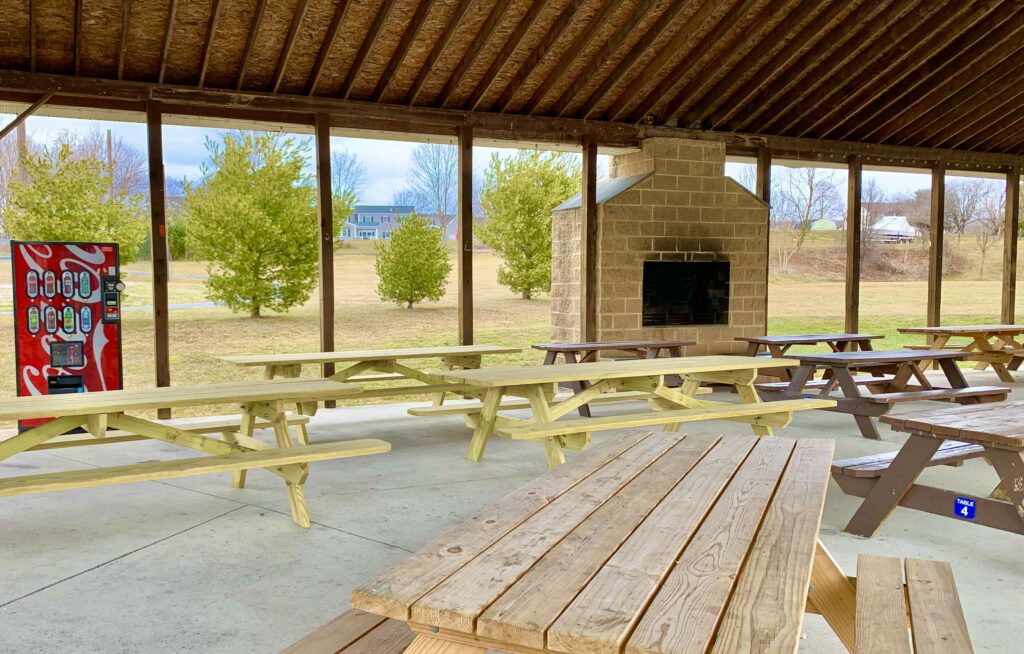 As you enter Adventure Park, to the left there's another large pavilion that has exercise stations available under roof and outside the pavilion. It's great for working out in the rain, or staying out of the sun! There's even more picnic tables available in this second pavilion.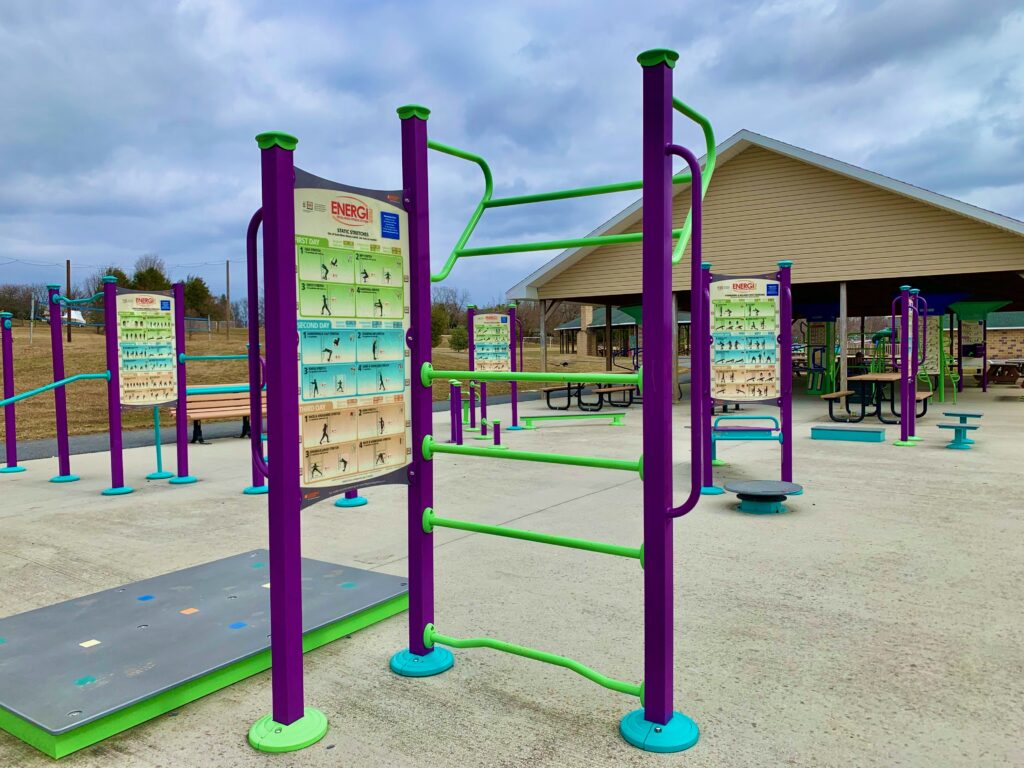 Adventure Park Restrooms
When we visited the park in early March, the restrooms were closed. However, there was a sign on the door that the restrooms would open in the spring.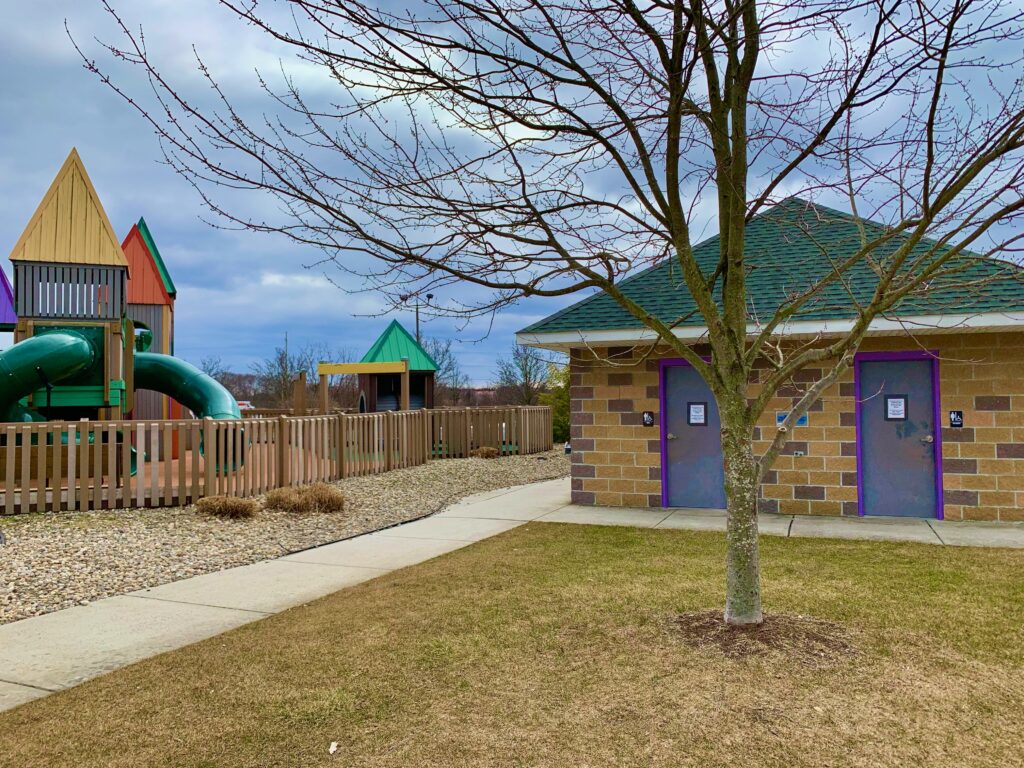 The park is open every day, dusk until dawn, but you can check out the park's website for any updates to the hours or availability. There's plenty of parking, as the church's parking lot is connected with this playground parking lot.
More Amazing Pennsylvania Playgrounds