Farms to Visit with Kids
Once the weather starts to get nice, it's time to check out kid-friendly farms near Pennsylvania. Be sure to wait until it's not quite so muddy, as farms are known for large amounts of mud! There are many amazing farms near Pennsylvania.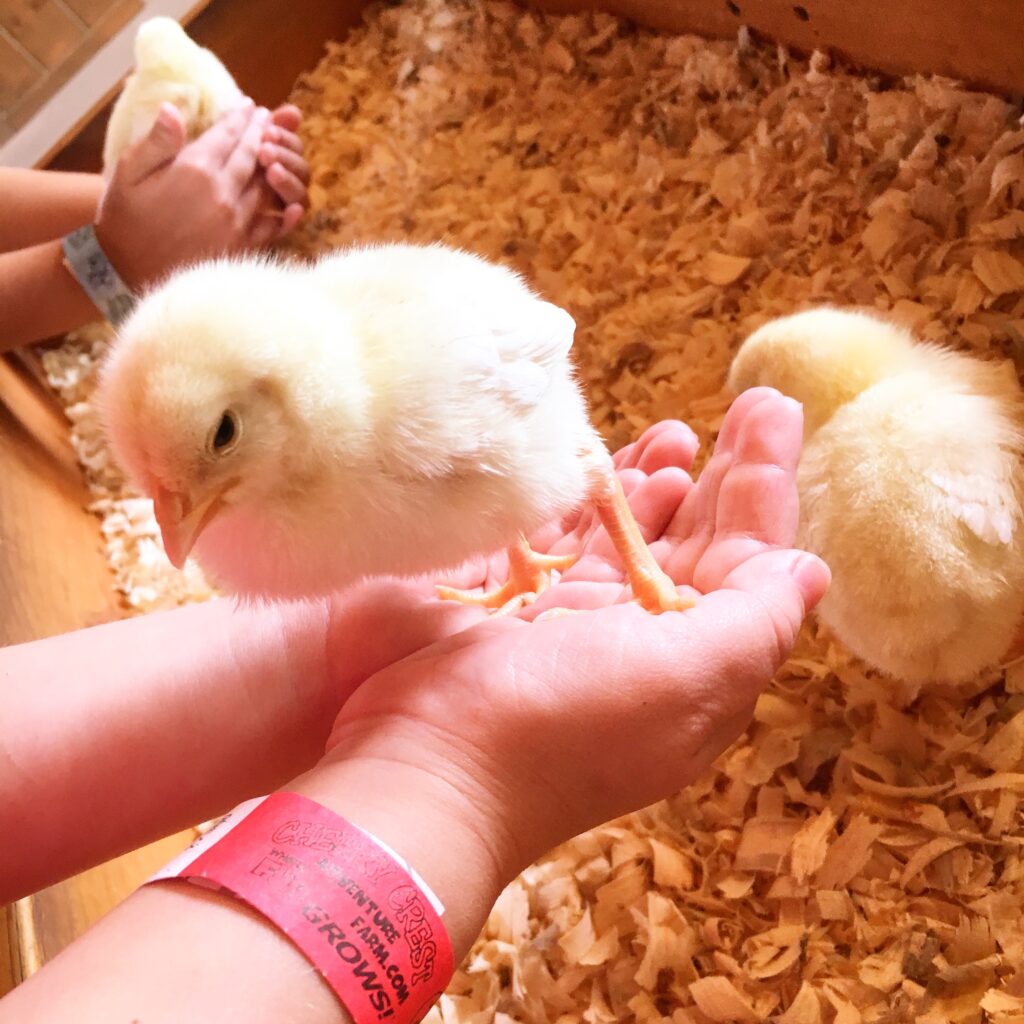 Kids love to interact with the animals. At some of these farms, you can hold and pet animals. At other farms, there are specific feeding times when you can participate.
Cherry Crest Adventure Farm
Cherry Crest Adventure Farm is located in Ronks, Pennsylvania. Ronks is close to Lancaster, and located nearby the famous Strasburg Rail Road. Actually, Strasburg trains travel right though Cherry Crest Adventure Farm!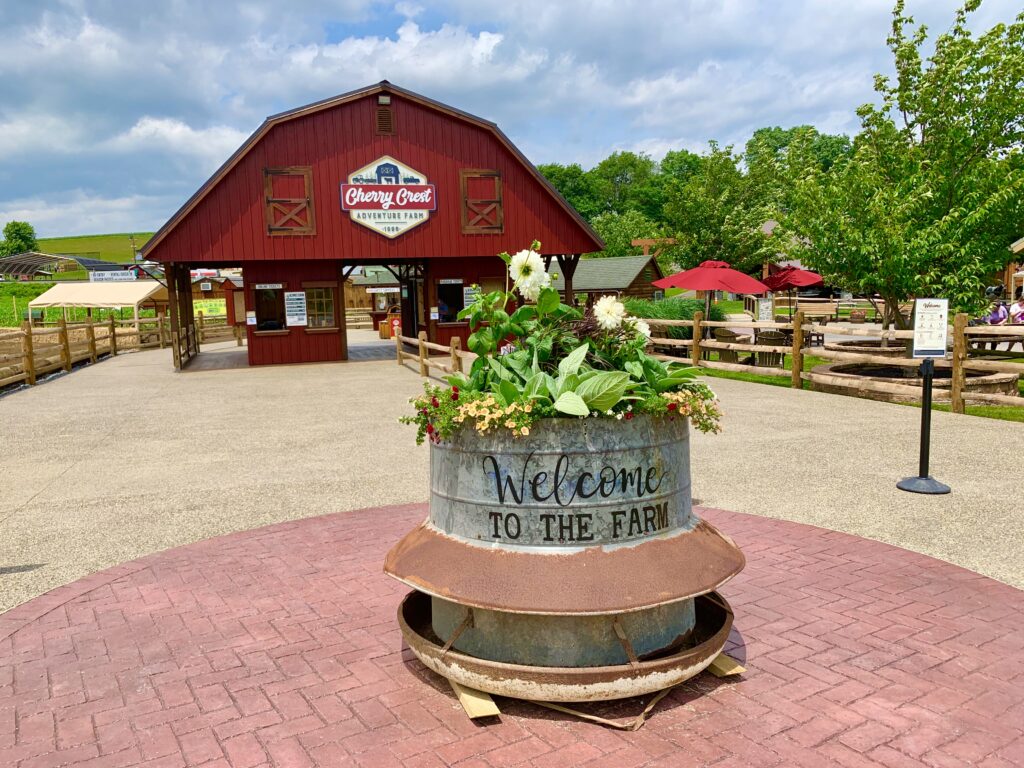 The animal interactions are at the front of the farm. Your child can hold a baby chick and feed goats. Cherry Crest Adventure Farm also has a ton more activities! There's a kid-sized town with many play houses, two large slides, a ninja course, jumping pillow, and much more. We can easily spend an entire day here. Pro tip: Visit this farm during the summer instead of their busy fall season.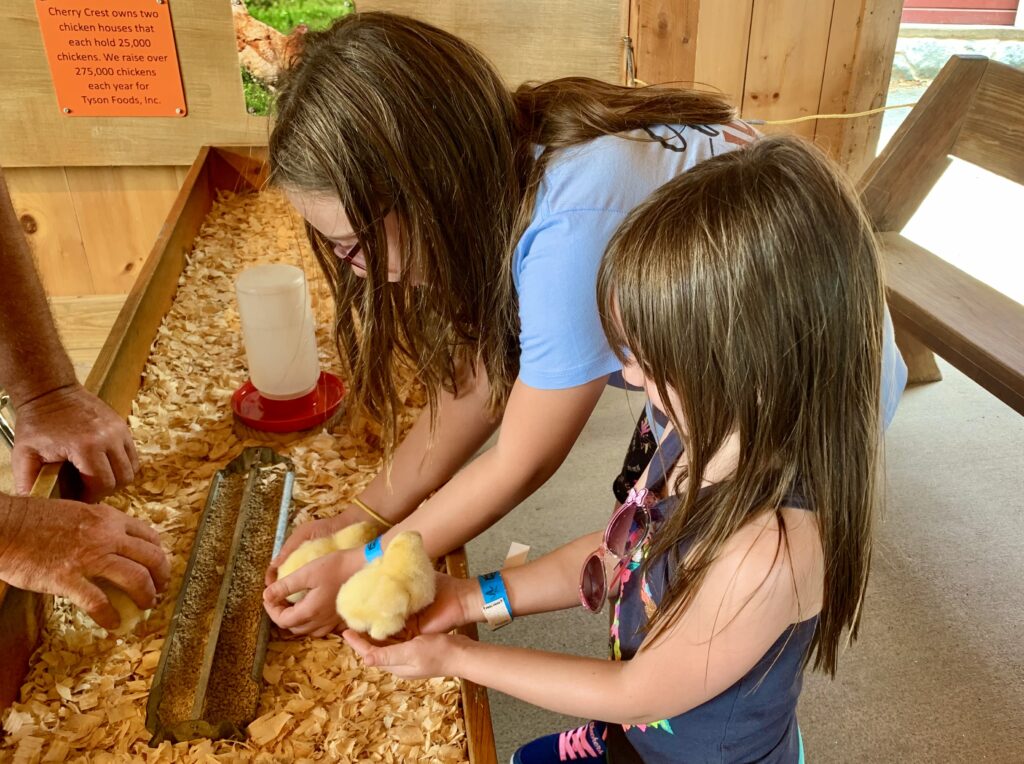 Clark's Eli Oak Farm – Farm Near Pennsylvania
Clark's Eli Oak Farm is located in Maryland, but it's within day trip range for families who live in southern Pennsylvania. The farm features storybook structures and characters, as well as a large petting zoo.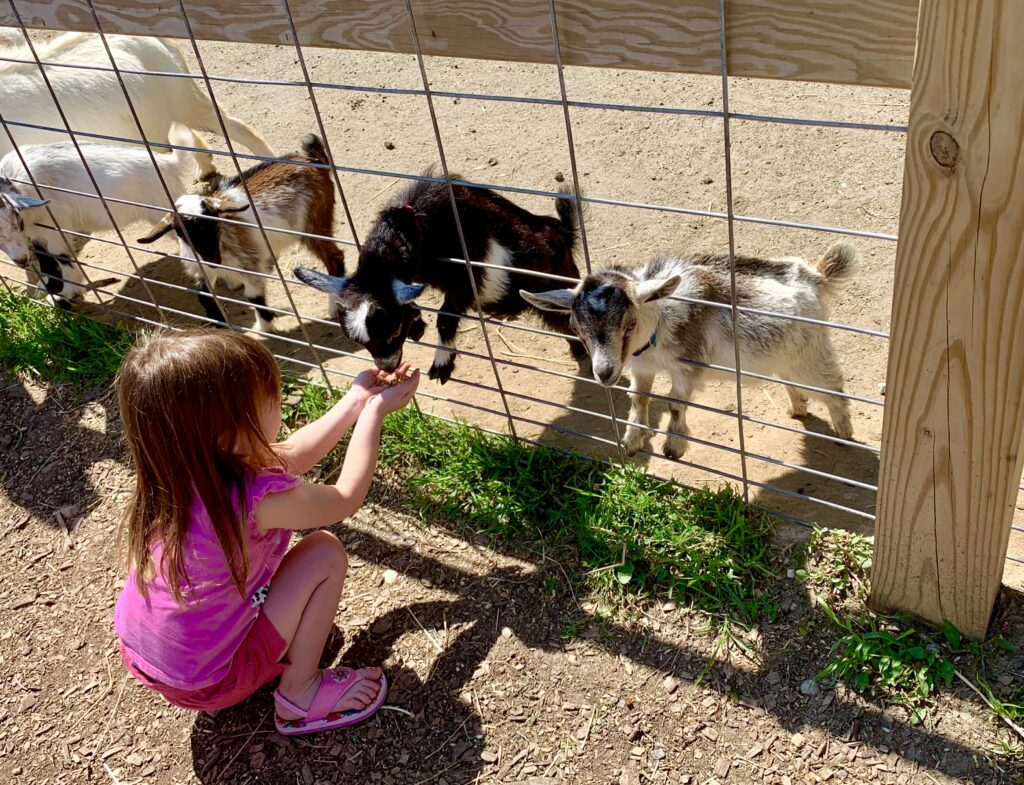 Lake Tobias
While Lake Tobias is more of a zoo, there are plenty of chances to interact with animals. You can enjoy a safari to view the animals, or visit their petting zoo area to feed goats, miniature horses, and much more! They sell food at the entrance of the petting zoo. Here's more information about Lake Tobias.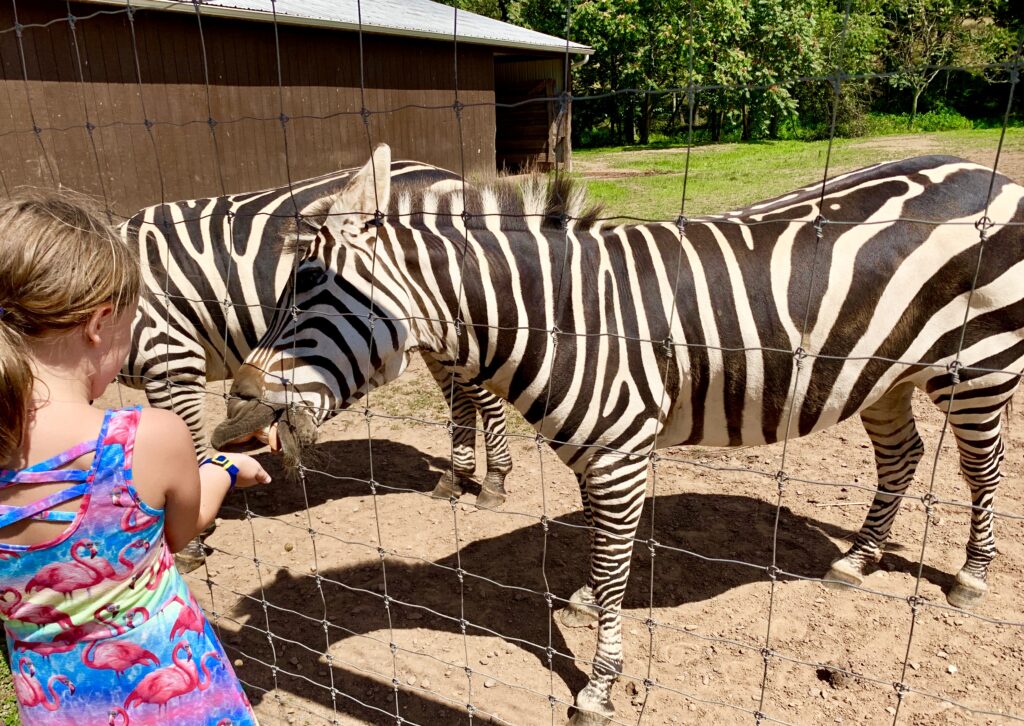 Paulus Farm Market
Paulus Farm Market is located in Mechanicsburg, Pennsylvania. This farm on the outskirts of Harrisburg has pick-your-own flowers during the summer.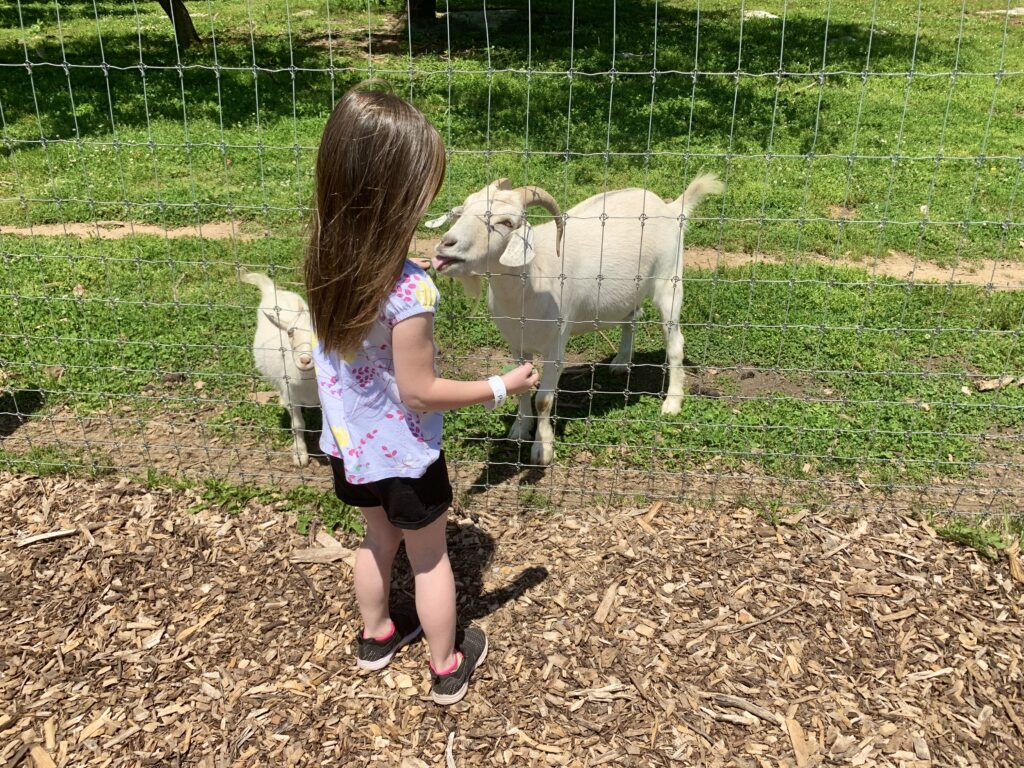 There's also a small fee to visit with many of the farm's animals. You can purchase a bag of food, and enjoy feeding the ducks, turkeys, pigs, mini horses, goats, sheep, and many more animals!
Here's more information about Paulus Farm Market.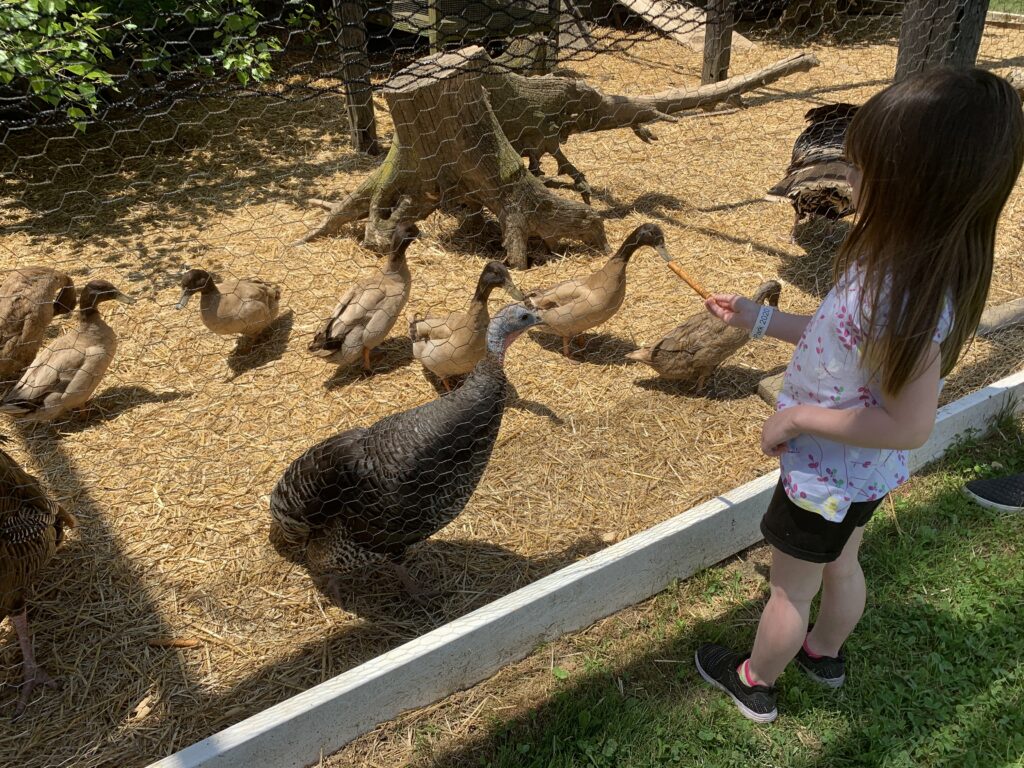 Old Windmill Farm
Old Windmill Farm offers timed tours of their farm in Lancaster County. The tour includes bottle feeding calves, milking cows, feeding pigs, and much more!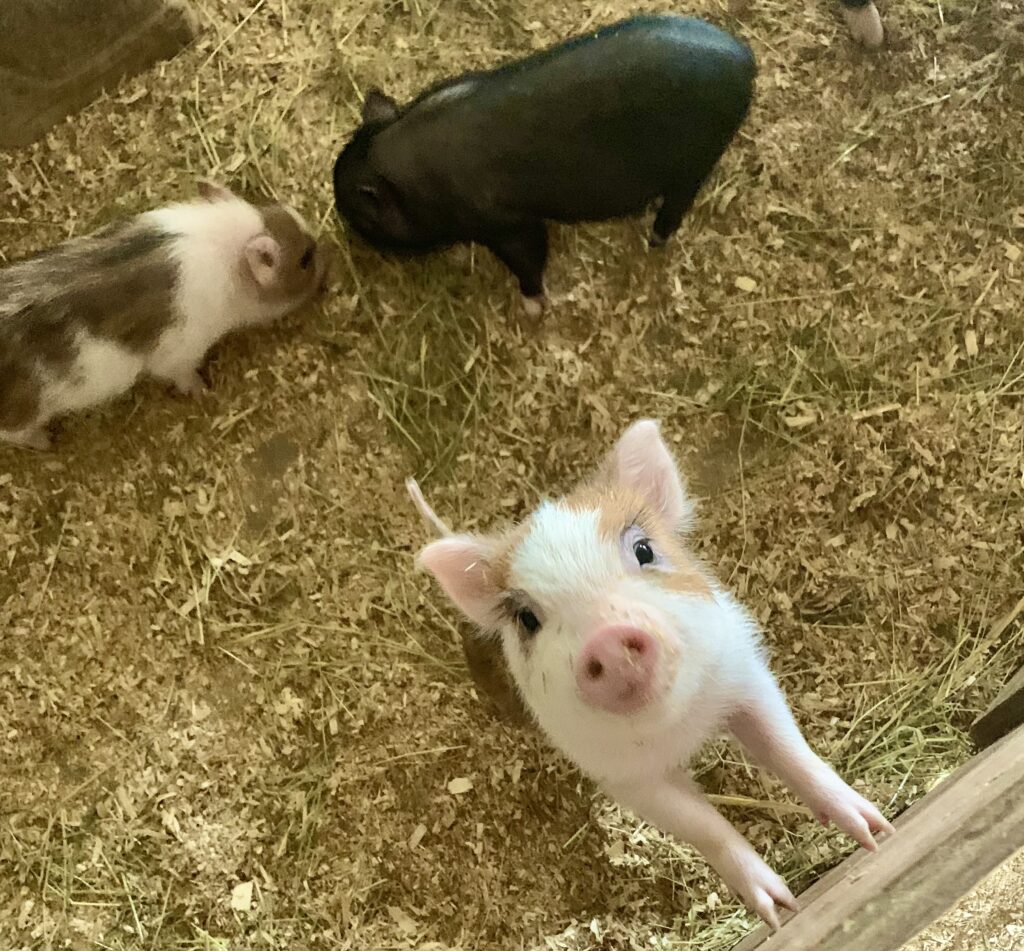 You can even do your "barn chores" like collecting eggs from the chickens.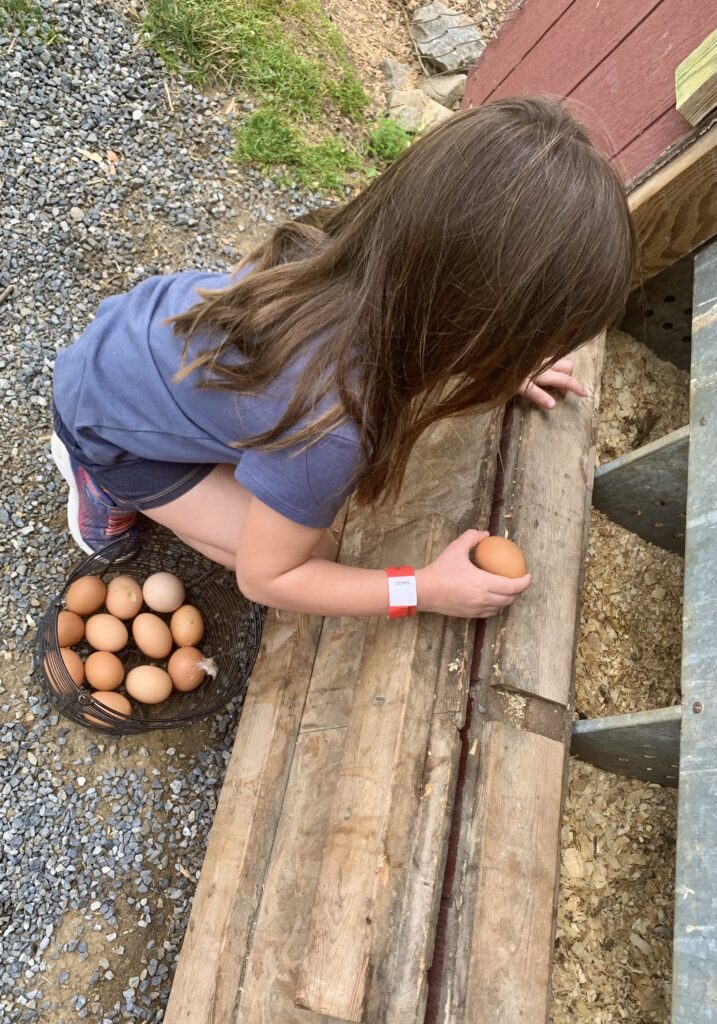 Be sure to go to their website to reserve your tour ahead of time. If you arrive a few minutes early, there is a corn bin where the kids can play.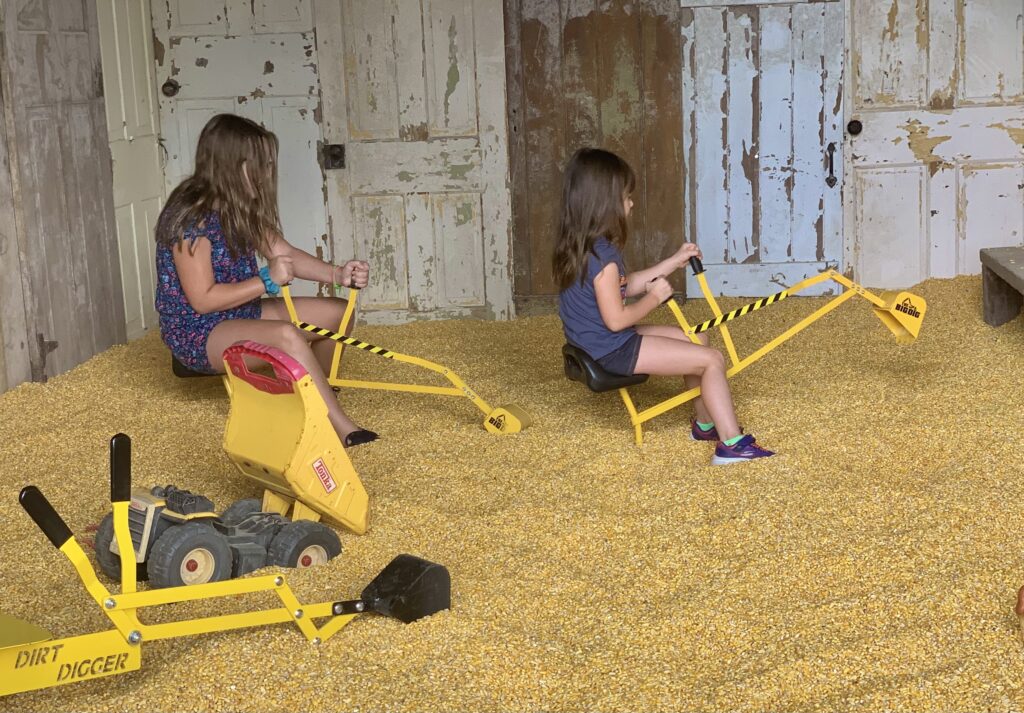 More Farms Near Pennsylvania
While we haven't visited these additional farms, here's more to add to the list:
Kreider Farms – Farm tours and a giant silo!
Oregon Dairy Farm – Farm plus grocery store, restaurant, and playground!