Chambersburg is a small town nestled in the Cumberland Valley of south central Pennsylvania. There are many awesome things to do near Chambersburg, PA. From an amazing new aquatics center to a beautiful park that offers free train rides, it is a very family-friendly town.
Here are 7 fun things to do near Chambersburg, PA:
Chambersburg Memorial Park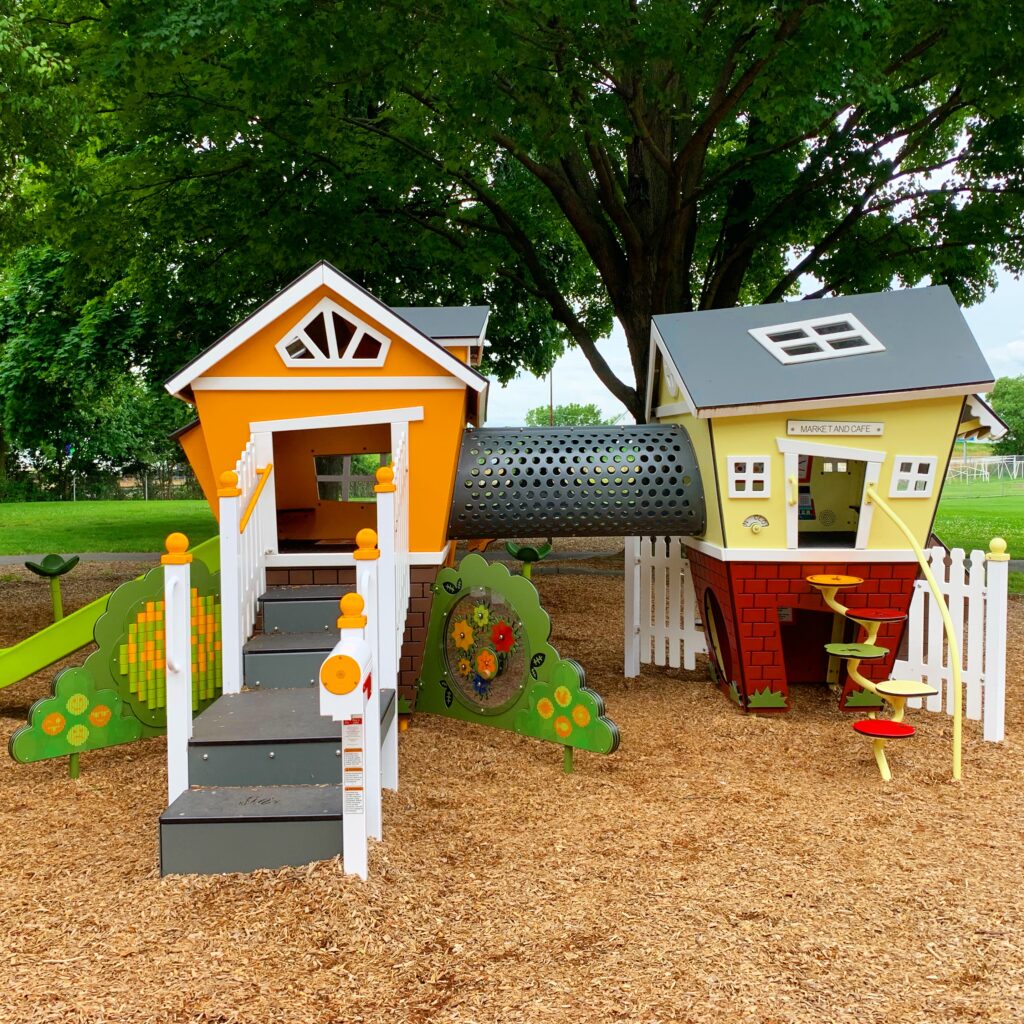 Check out this amazing playground! Chambersburg Memorial Park is a 37-acre park that is located on Memorial Drive in Chambersburg. Memorial Drive borders Interstate 81. The park can be easily accessed from I-81 or Route 30.
There are two playgrounds in Memorial Park. One playground is for toddlers and one for older children. The toddler playground is full of these fun and whimsical houses that are perfect for pretend play.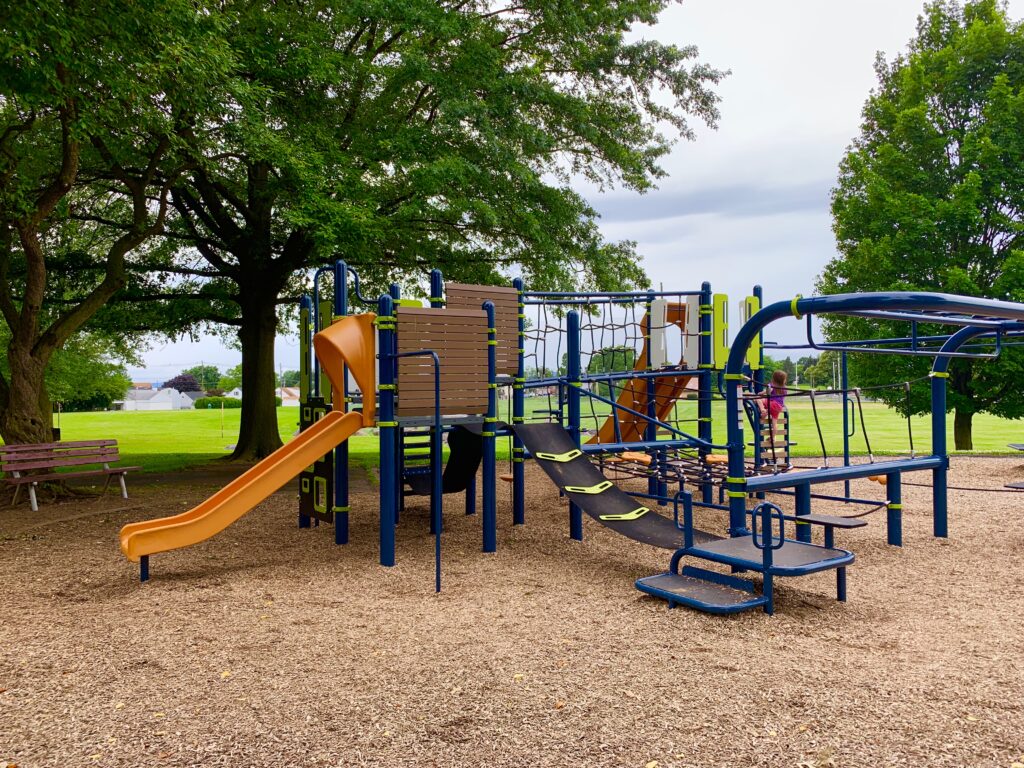 The playground for older children has a zip line and unique playground equipment. If it's summer, be sure to check out the new aquatic center and splash pad at the nearby Chambersburg Aquatic Center.
Chambersburg Aquatic Center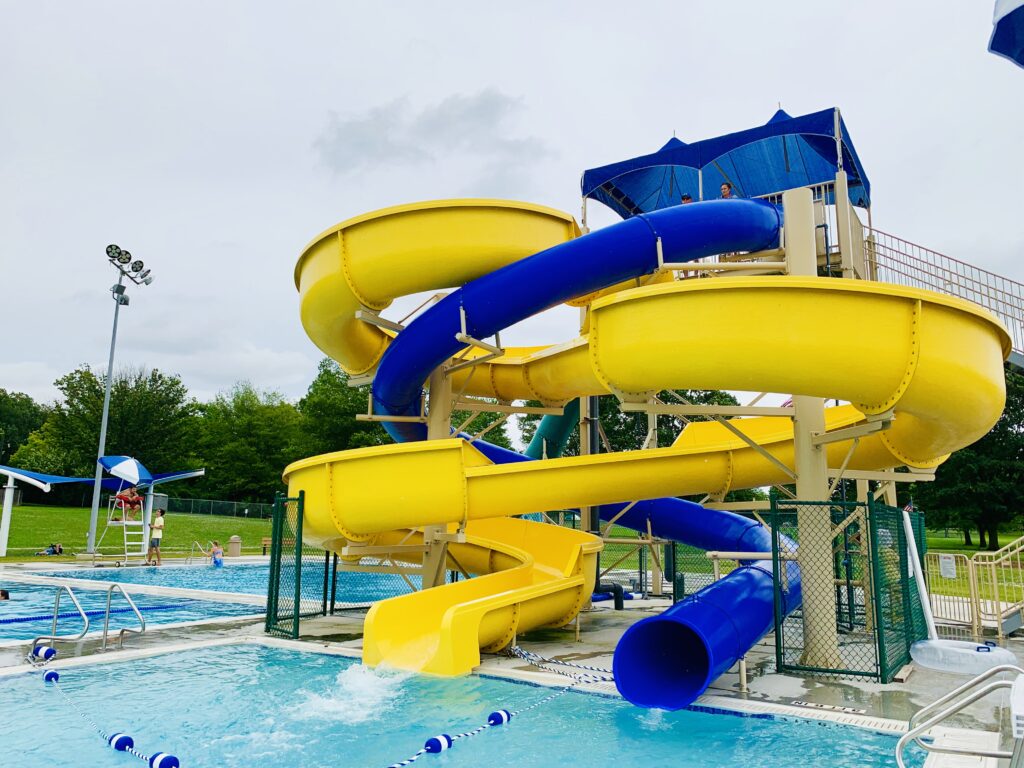 A relatively new pool with water slides, Chambersburg Aquatic Center, is located in Memorial Park. This aquatic center was completely renovated in 2016, and boasts two slides, a lazy river, miniature golf course, and sand volleyball court. All of these features are available for you to use for one admission price. The snack bar provides treats and meals if you plan to stay for the entire day.
Cluggy's Family Amusement Center
Cluggy's has indoor and outdoor entertainment for the whole family. Indoors, there's an arcade, tunnel play structure for kids, mini bowling and batting cages. Outdoors, there's go karts, laser tag, and mini golf. Cluggy's is located along Interstate 81 in Chambersburg. They are open year round, and have continuously added to their attractions over the years. Find out more here.
Michaux State Forest and Caledonia State Park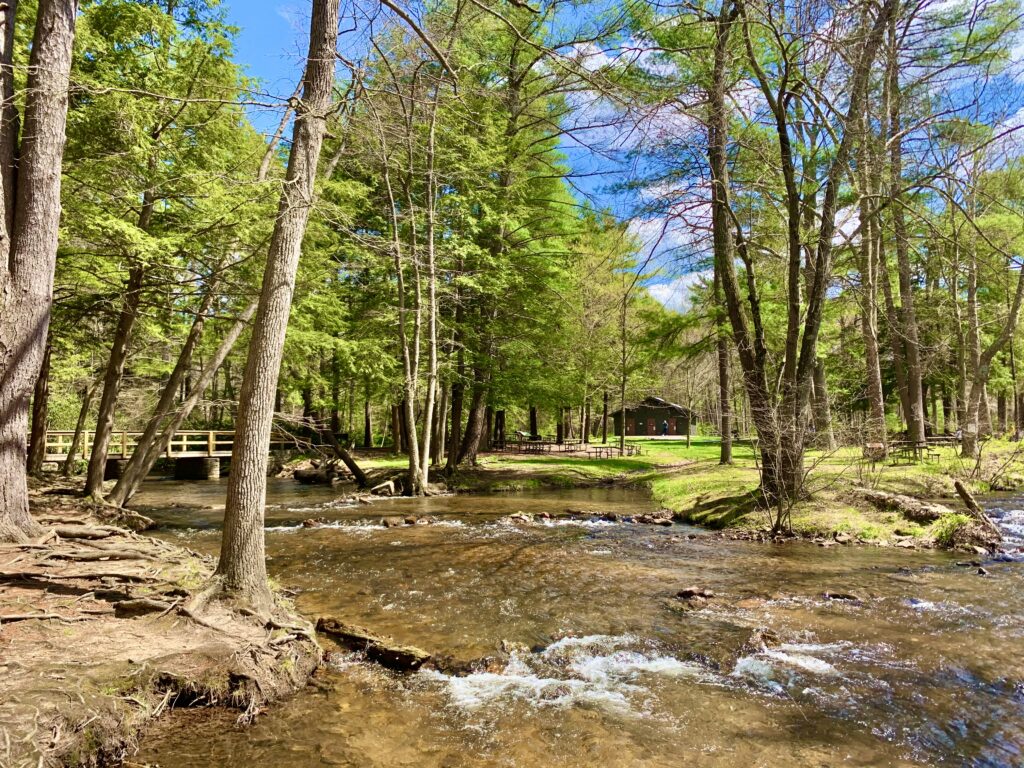 Michaux State Forest is made up of almost 90,000 acres, and Caledonia State Park is within this Forest's boundaries. Caledonia State Park boasts a swimming pool during the summer, plenty of beautiful trails to explore, and tons of picnic tables by the creek.
Mr. Ed's Candy Emporium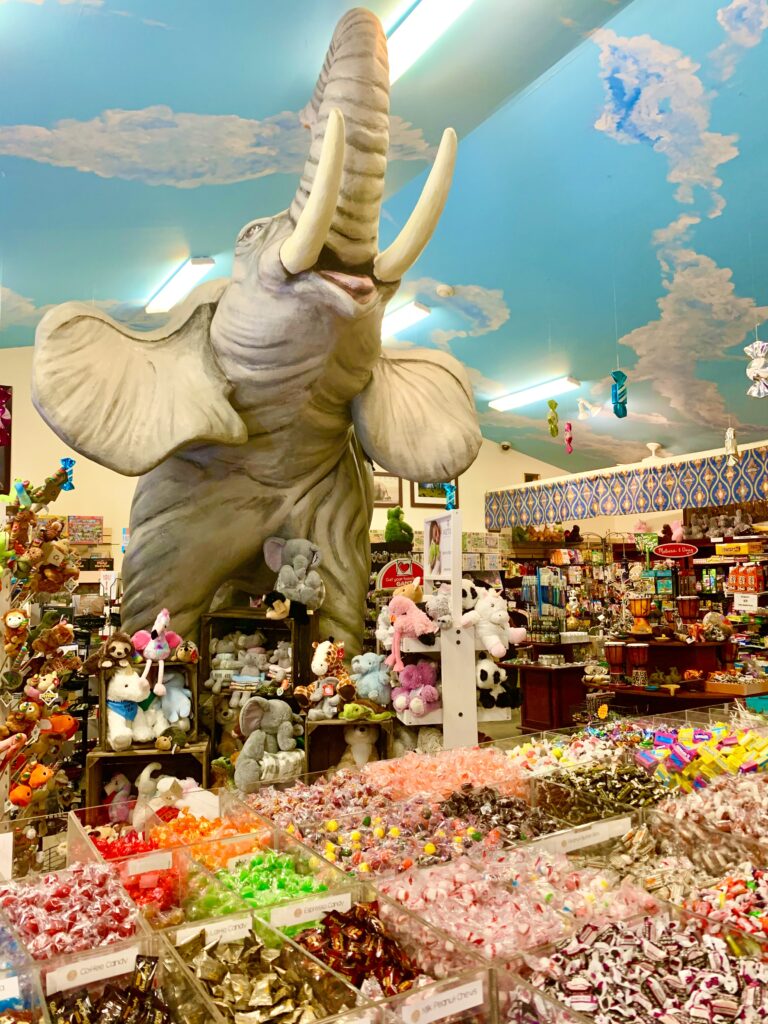 Mister Ed's Candy Emporium is the perfect pit stop on a road trip along Route 30. Their store is full of candy and other sweet treats, along with plenty of elephant merchandise. Explore the grounds of the candy emporium and see how many elephants you can spot!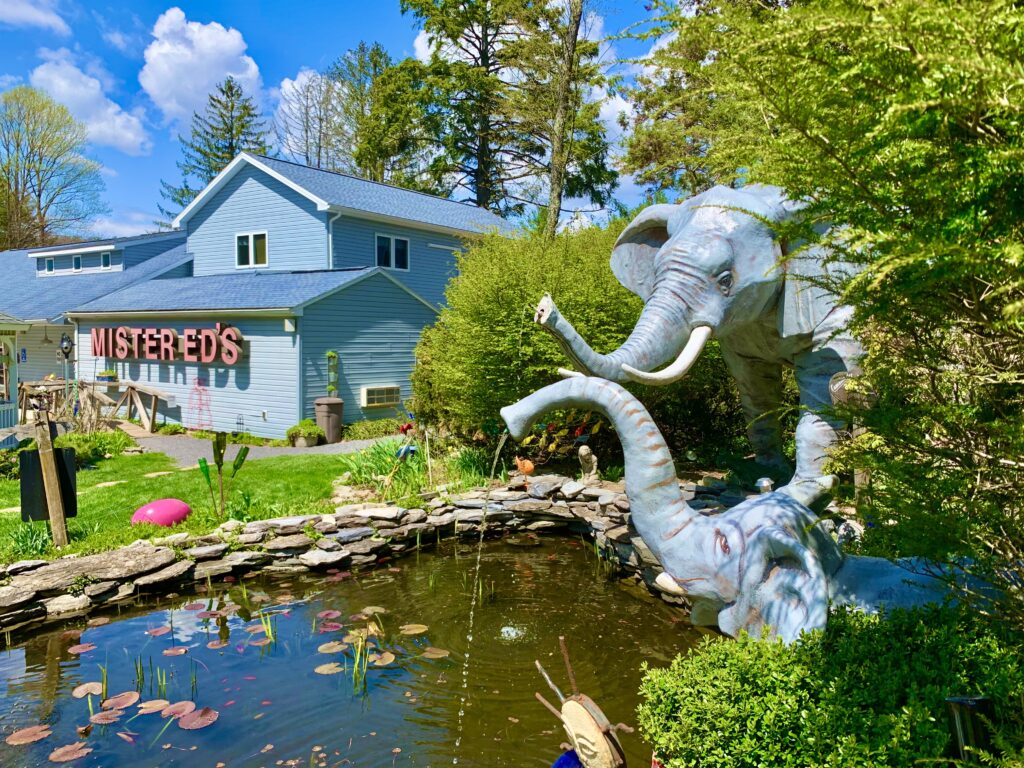 Norlo Park
Norlo Park is located along Route 30 close to Fayetteville, Pennsylvania. It's a very large and wide-open park, with many walking trails. The park is a great place for train-lovers to visit. During certain times in the summer, there's a free train that kids and adults can ride around the park (there are reports that the train is not running in 2021). Just get a free ticket from the train station to enjoy a ride in one of there many train cars. Be sure to check the train schedule before venturing out.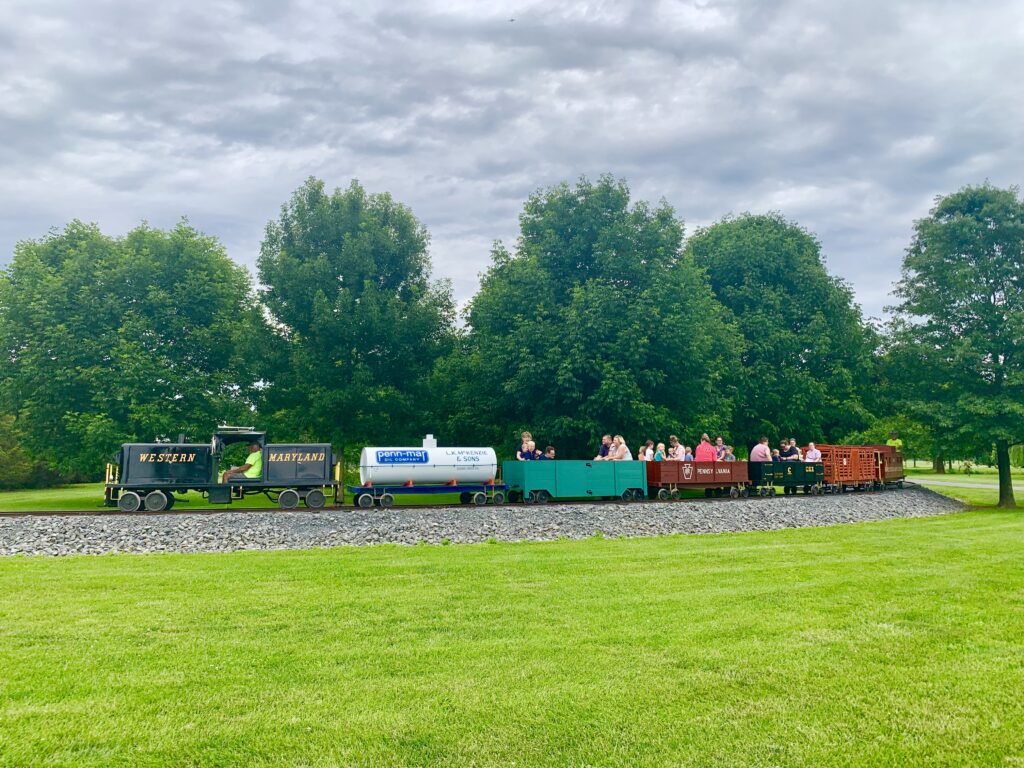 More Fun Things to do near Chambersburg, PA Surrounding Area
Are you driving along Route 30 through Chambersburg? Check out some more fun stops along the way if you're headed east to York, PA.