Bernel Road Park is located in State College, Pennsylvania, which is in Centre County. The park is airport-themed, as it is close to State College airport.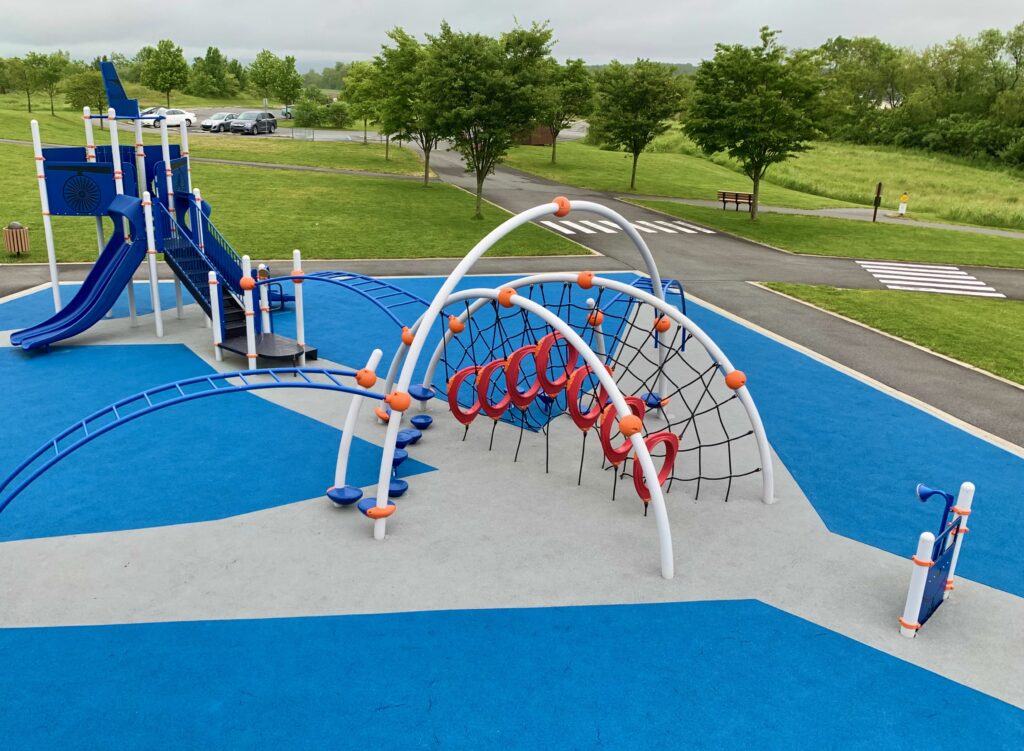 The key feature of the playground is the traffic control tower that sits between the toddler playground and the older child playground. The main tower does not have any slides that exit it, but there's stairs to get to the first level, and then a ladder to get to the second level.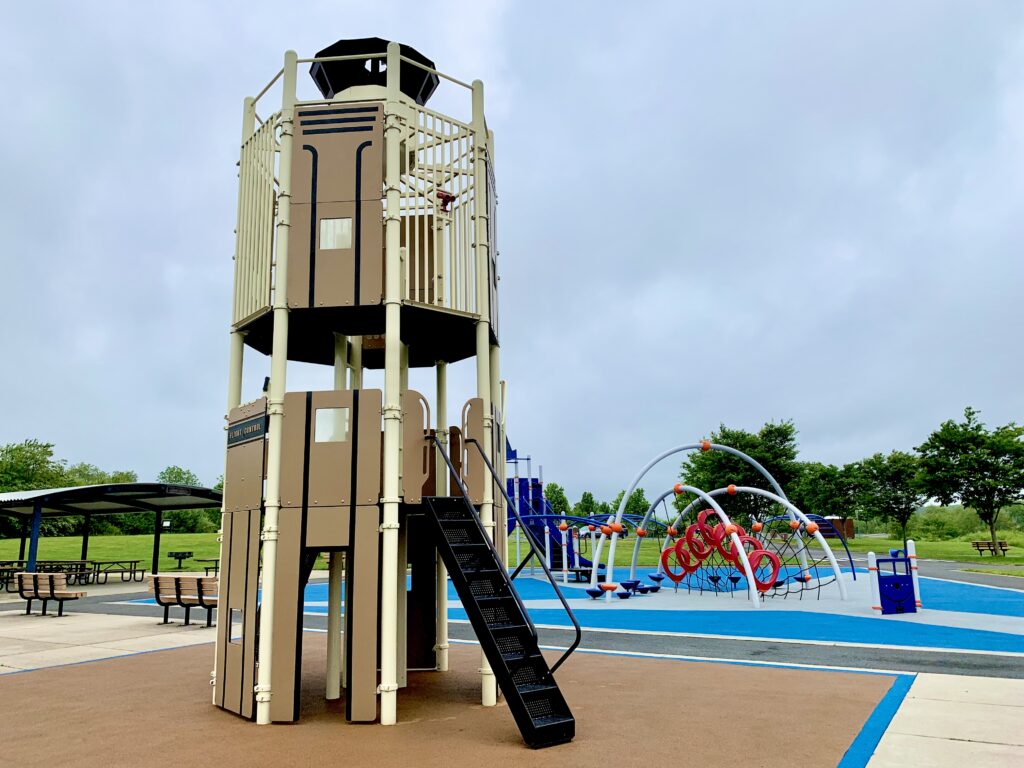 From the top of the air traffic control tower, you can get a nice overview of the playground airport, including a "plane" made from the play equipment and the "runway" which is a great place to ride bikes and scooters.
The airplane portion of the older child playground includes slides and several monkey bars.
This playground has plenty of benches scattered throughout the playground area. To the one side of the playground there's a large pavilion with many picnic tables.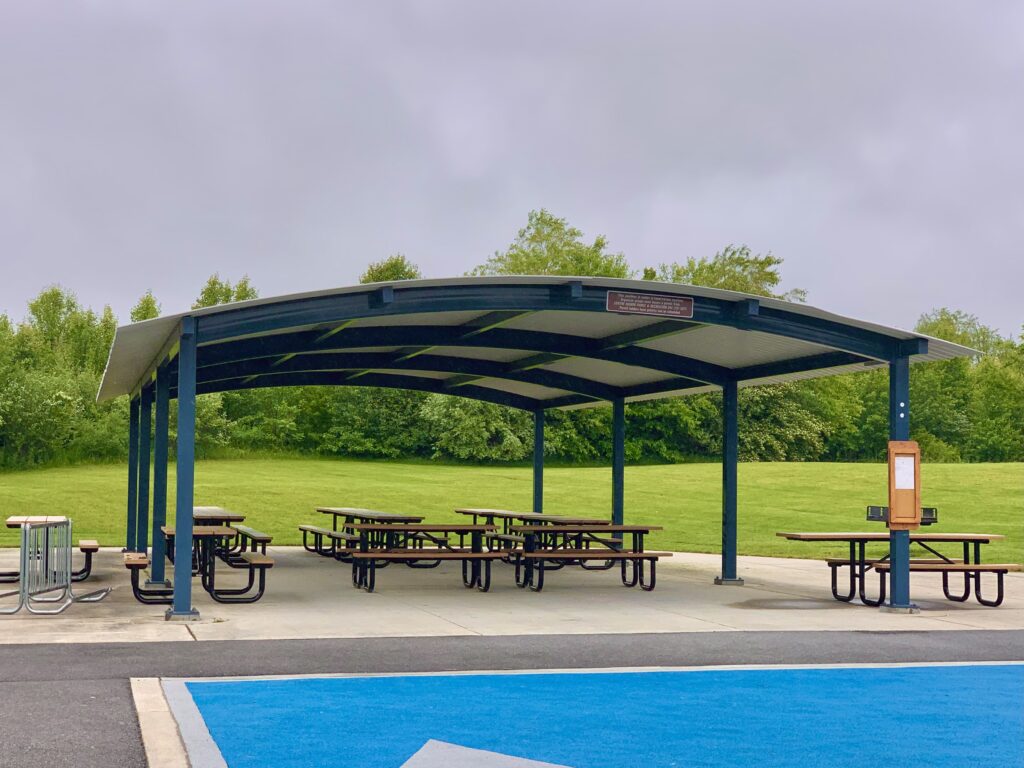 The park also includes walking trails, a disc golf course, and tennis courts. One portable restroom is located in the large parking lot.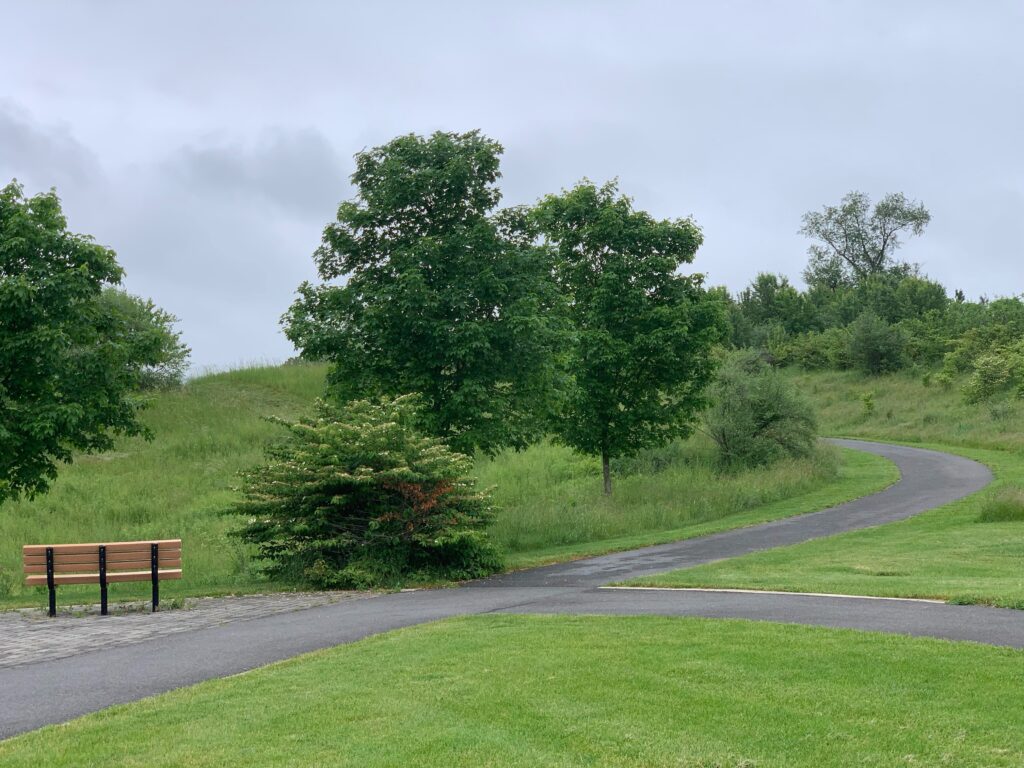 This playground is located about 10 to 15 minutes from Penn State's Berkey Creamery, so it's a great addition to a day at this playground!
Tips for Visiting Bernel Road Park
Bring bikes or scooters to take advantage of the long "runways".
There isn't much shade in the playground area, so bring sunscreen and take breaks from the sun in the pavilion.
The walking trails are paved, so a great place for stroller walks.
More Amazing Playgrounds in PA
Check out these amazing playgrounds located throughout Pennsylvania!