Lions Pride Park in Chalfont, Pennsylvania is located on the former site of a day camp. The land is now a park, making it a place for the community to play and exercise. The focal points of the new park are The Grove and Kids' Mountain. The Grove includes a plaza, picnic tables, hammocks, and more. Kid's Mountain is home to a brand new, unique playground that includes large, long slides that descend from the playground's "mountain".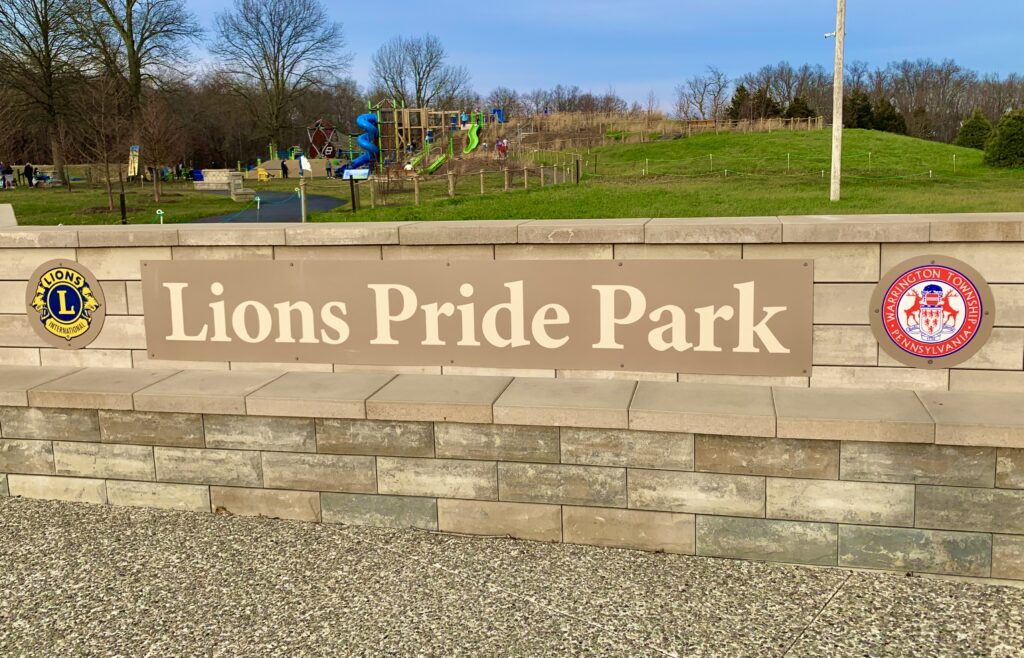 Kids' Mountain at Lions Pride Park
Kids' Mountain is constructed as a playground that includes a large hill which allows the slides to be extra long. Two giant blue slides, one twist slide and one long tube slide, descend from the big, green, mountain. The top of the mountain is reached by climbing up the ropes or via an accessible ramp. Once at the top, there's an entrance to the main climbing structure and the slides.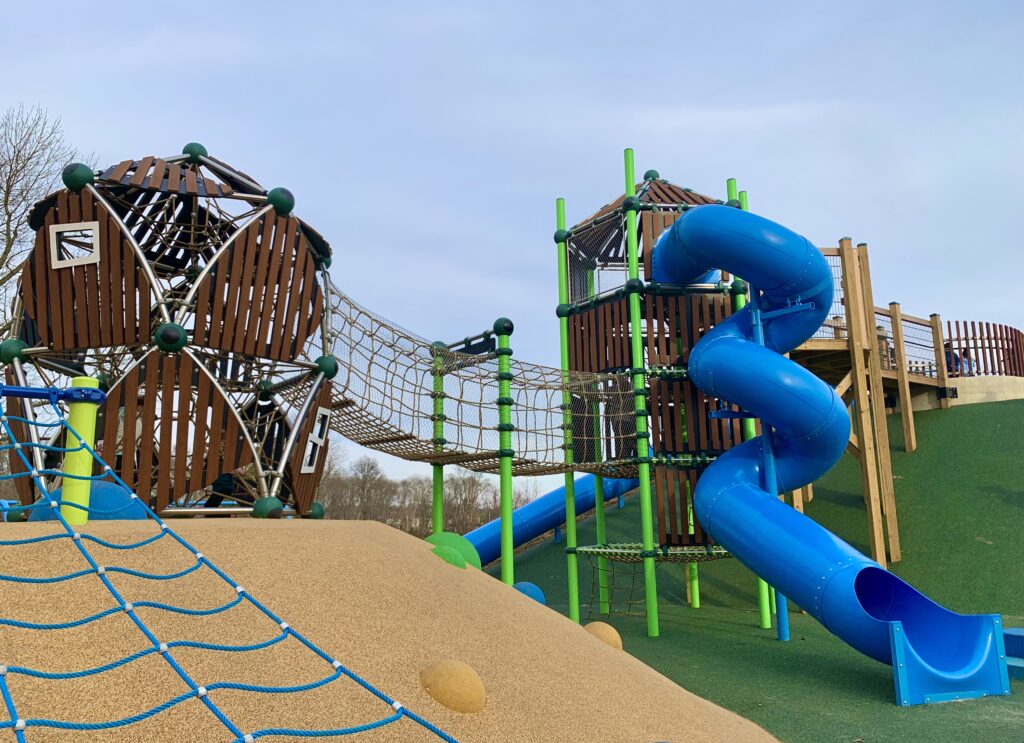 There are some interesting elements to this park, including a musical instrument garden and the metal "pipe" slide (I think it's a slide) that goes down a portion of the lower part of the mountain.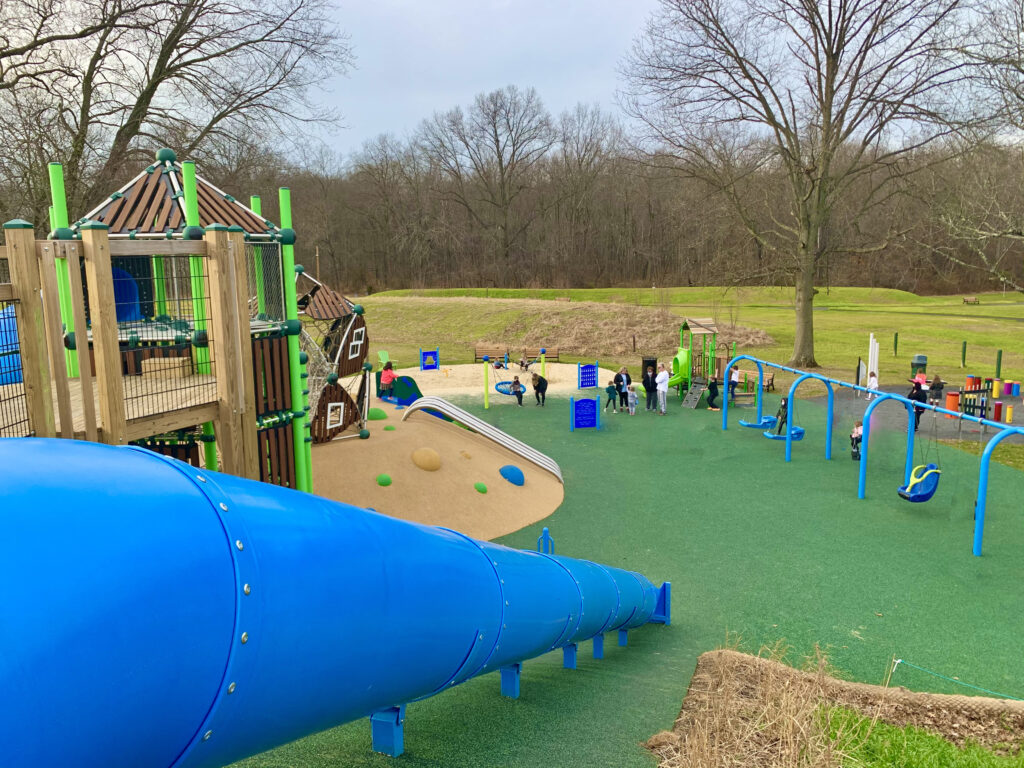 There's also adult / baby / toddler swings, which are a popular way to swing with your child, as well as an accessible swing. To the side of the playground is a sand play area, complete with a digger and dish swing.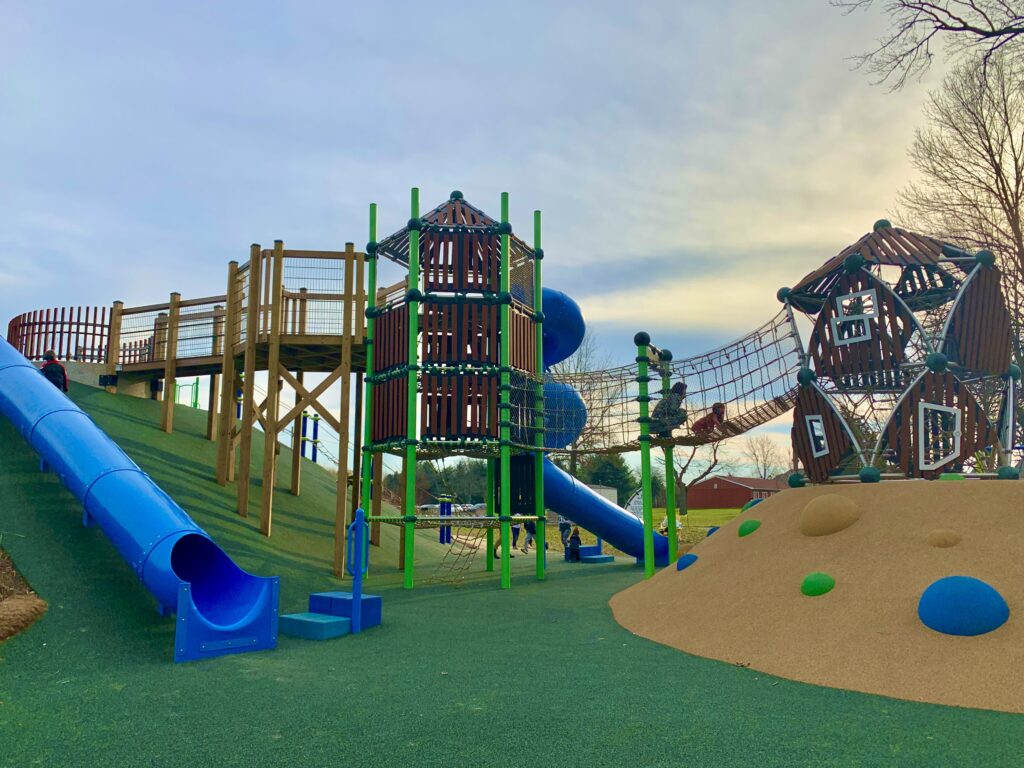 Since it's winter the landscaping was mostly dead for the season. However, the slide / sand structure areas look like they may be filled in with landscaping in the summer.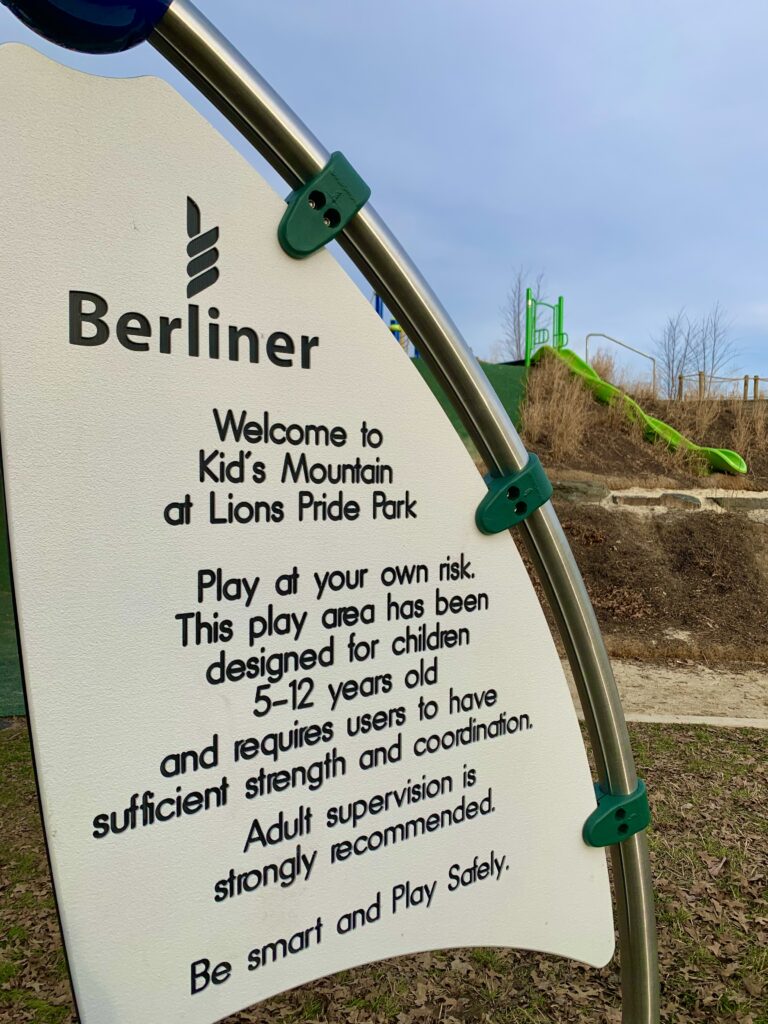 The Grove at Lions Pride Park
The Grove is the center of the park. This area is to be intergenerational to appeal to everyone visiting the park. There are Adirondack chairs, hammocks, and picnic tables among this grove of trees. If it's raining, there is a pavilion with tables available under a roof.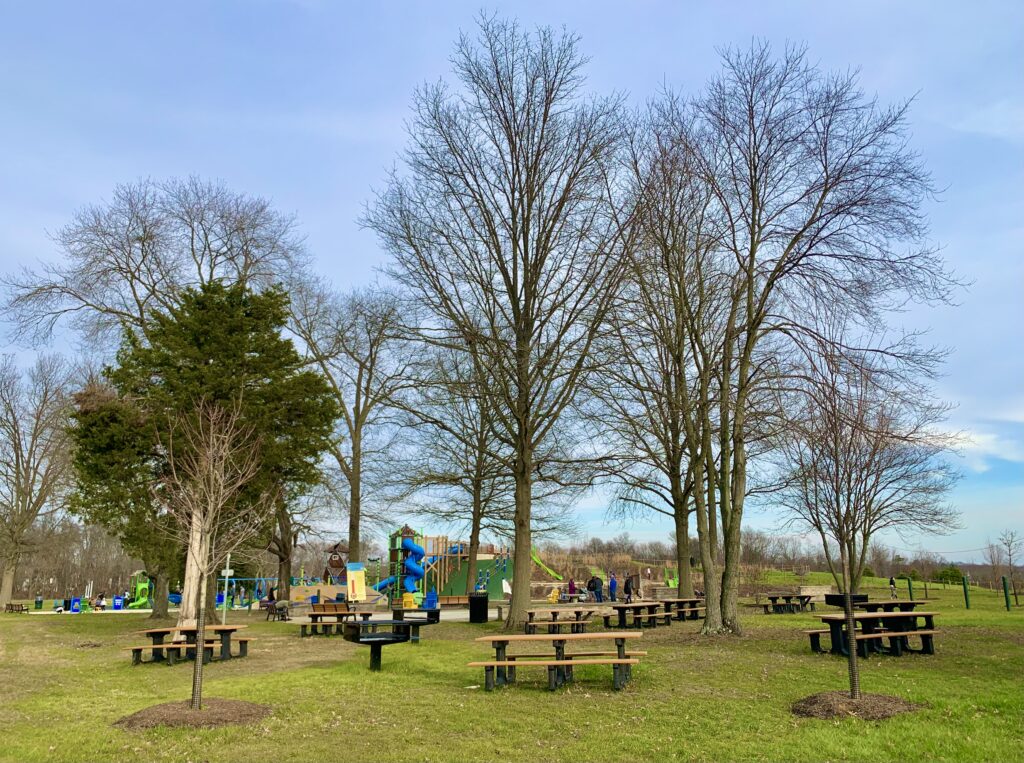 Want more updates about Lions Pride Park?
Check out this page from when they were raising money to complete the park renovation.
More Amazing Pennsylvania Playgrounds