Sponsored Post – Visit Loudoun County hosted us at Heritage Farm Museum. All opinions are my own.
Highlighting 250 years of Loudoun County's history, the Heritage Farm Museum is a traditional and interactive museum that kids will enjoy. The museum is located within Claude Moore Park in Sterling, Virginia.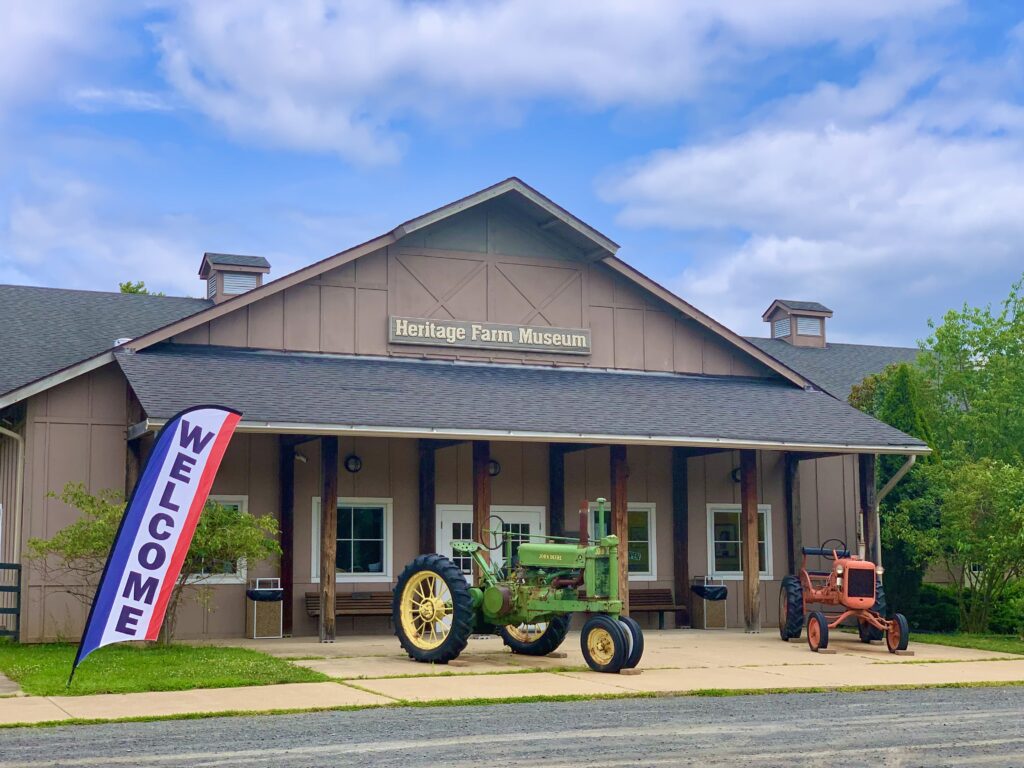 The museum has a wide variety of displays that illustrate farming life, inventions, and lifestyle over the two hundred years of history of Loudoun County.
For kids, there's many places in the museum for some hands-on learning. The barn area of the museum is popular. There's a place to pretend to race horses, groom a horse's tail, and even put on the horse's tack.
Of course, the horses are beside the barn. Inside the barn kids can pretend to milk a cow and collect eggs from chickens. There's also a storybook corner to read some farm-related stories to the kids.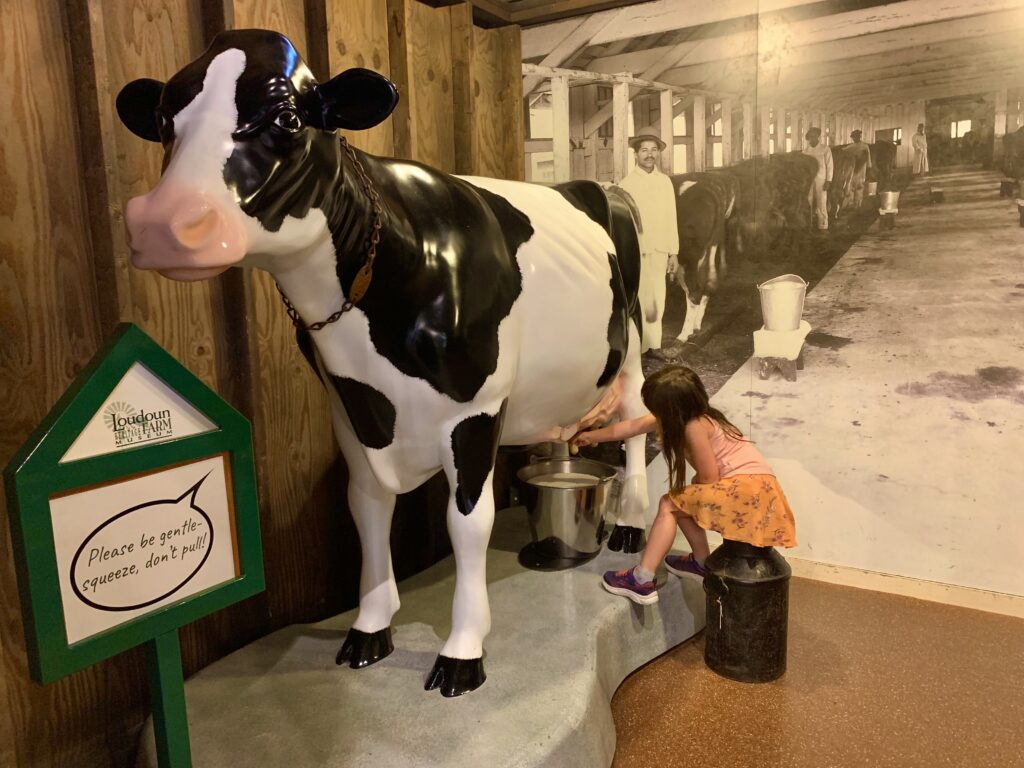 Also at the front of the museum is a general store, which was an actual store that was moved and preserved at the museum.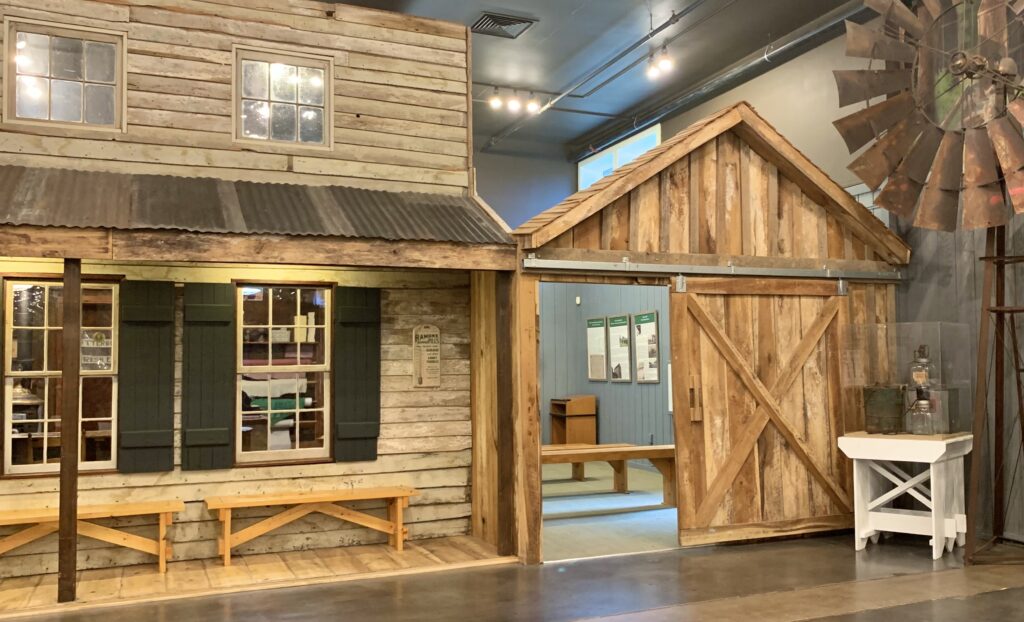 Inside, there's an antique cash register and many other items to illustrate what a general store looked like over 100 years ago.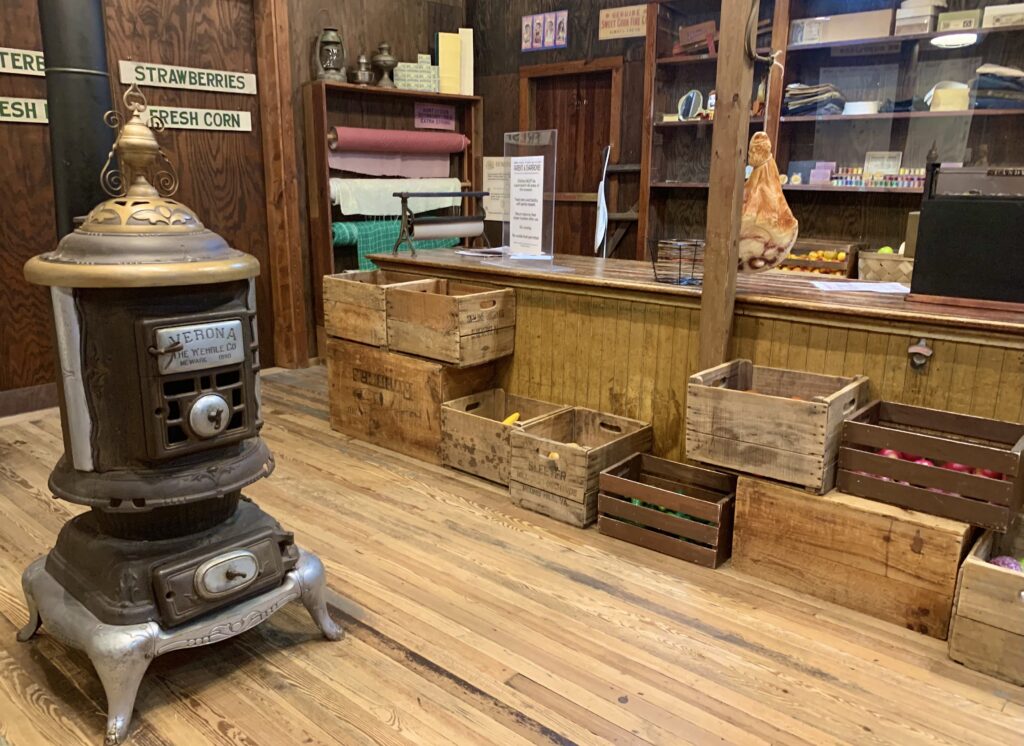 The back of the museum houses two more interactive exhibits for kids. There's an old school house, complete with desks, chalkboard, and even a bell. The kids enjoy giving a pretend lesson and learning about what school was like many decades ago.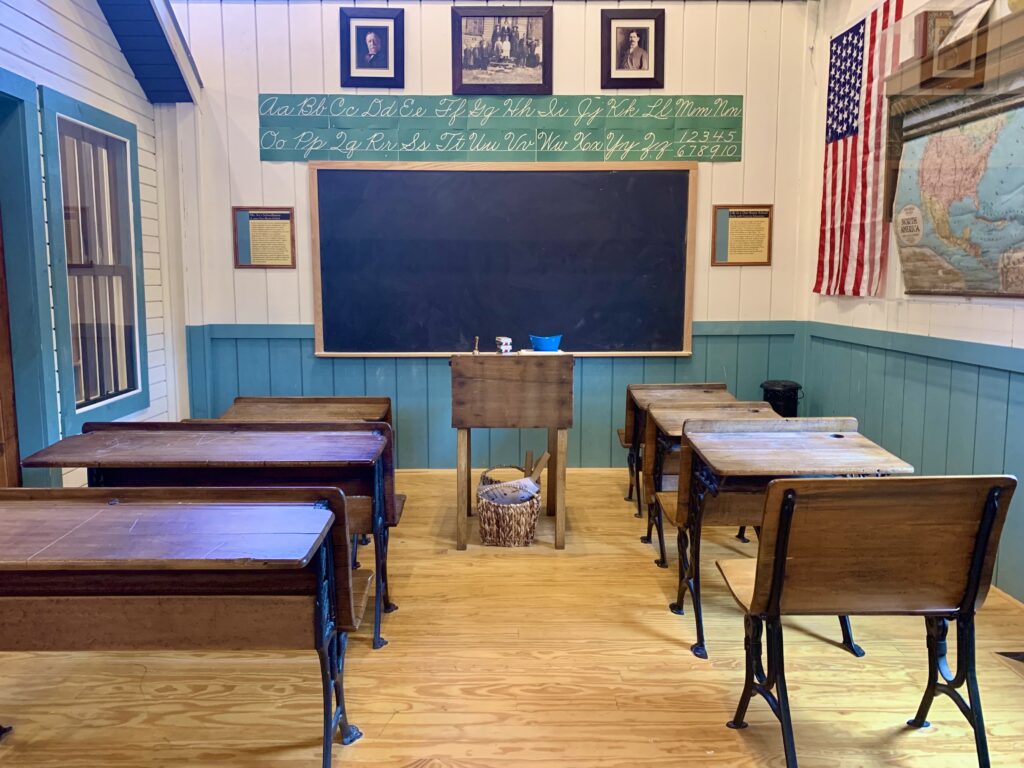 Finally, there's a replica of a farm kitchen. It's interesting to see what the kitchen sink, stove, and refrigerator that was used over 100 years ago.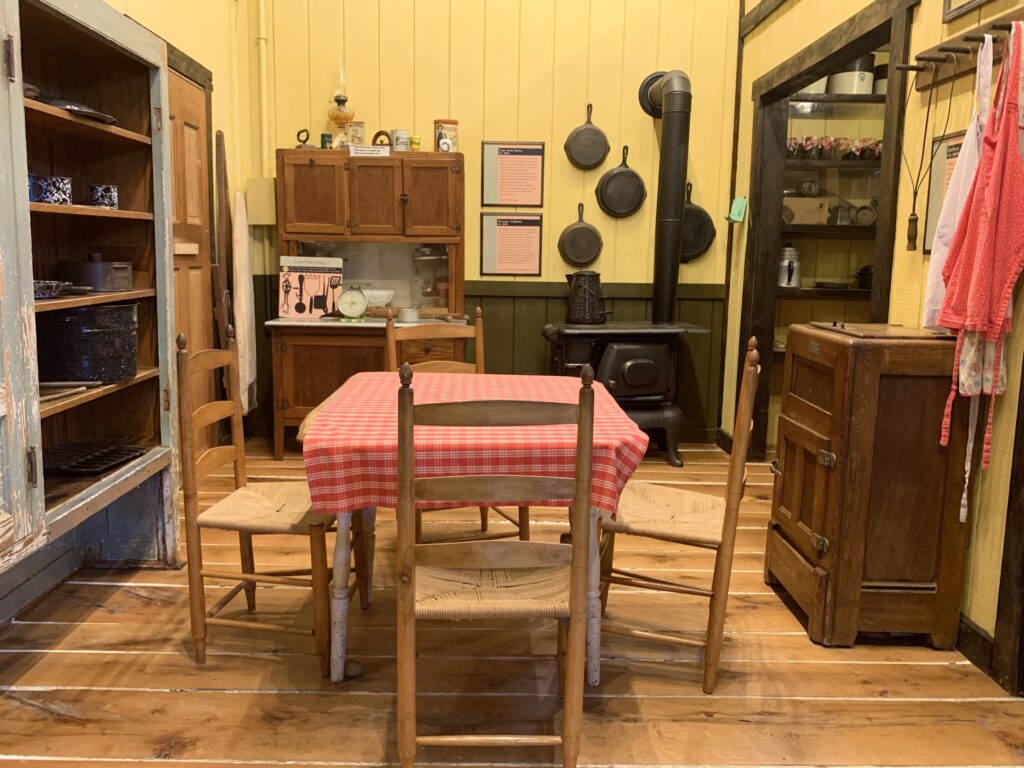 For more information about Loudoun County's Heritage Farm Museum, check out their website. The museum holds special events and a summer day camp.