Northern Virginia has a lot of amazing playgrounds. Check out this list of playgrounds near northern Virginia.
Clemyjontri Park – McLean, VA
Clemyjontri Park is an enormous playground located at 6317 Georgetown Pike in McLean, Virginia. It's very colorful with many different sections. A bonus feature of this playground is the carousel.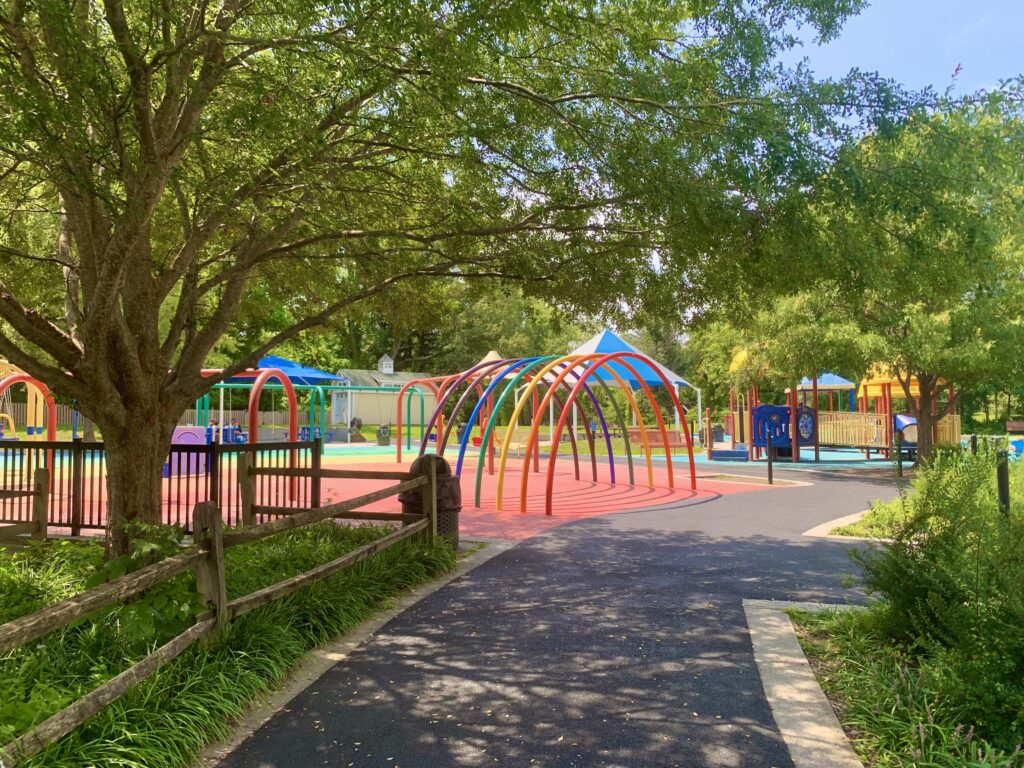 Chessie's Big Backyard – Alexandria, VA
Chessie's Big Backyard is located in the Lee District Family Recreation Area in Alexandria, Virginia. The playground has two major sections. One section is nature-themed, and another section for smaller children has a lighthouse and pirate ship . In addition to the playground there's a splash park in the summer and a carousel.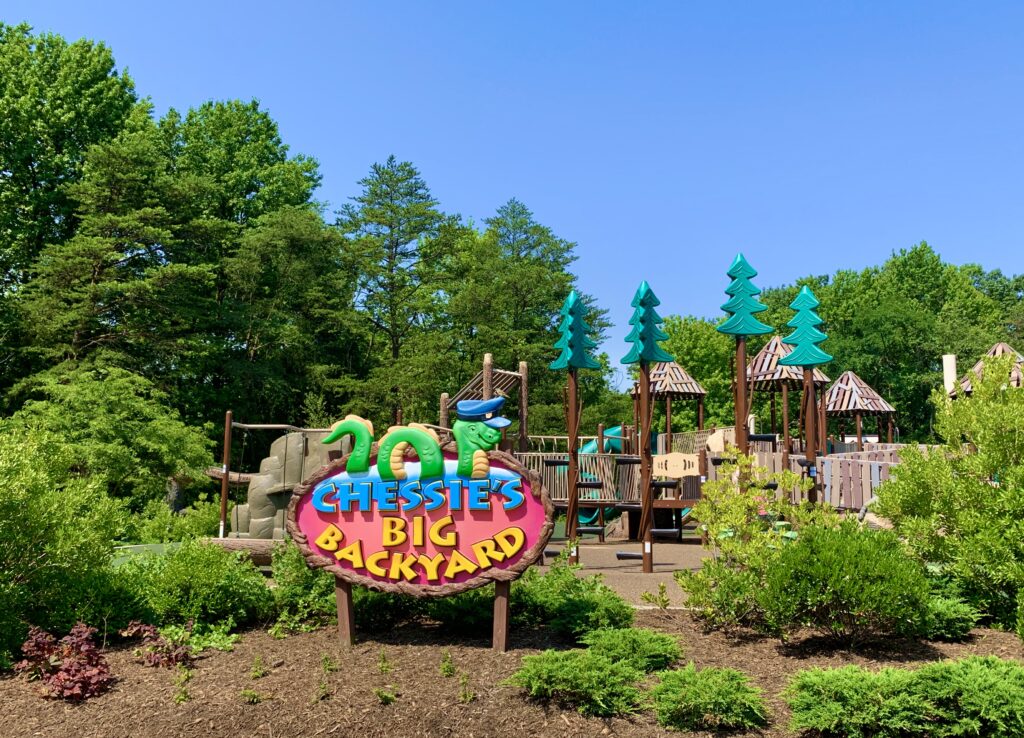 In the wooded area of the park, there's a walking path called Chessie's Trail. It features some musical instruments and small wildlife structures to find along the way.
Fairlington Park – Arlington, VA
Fairlington Park is located just southwest of Washington, D.C. The park's address is 3304-3318 South Stafford Street. The amazing feature of this playground is the large bridge structure for older children that leads to a very fast slide. There's also a large rope climber and a smaller tot play structure.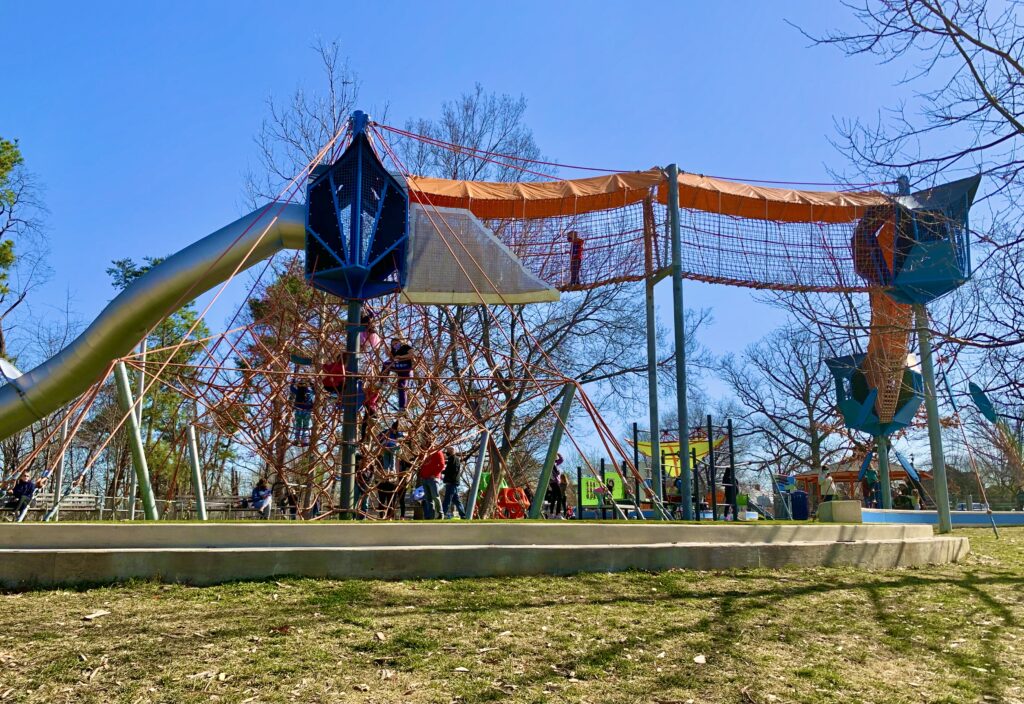 Rocky Run Park – Arlington, VA
Rocky Run Park is located at 1109 N Barton Street. This newer park features a very large climbing structure with clubhouse at the top. There's also a small toddler play structure and a basketball court.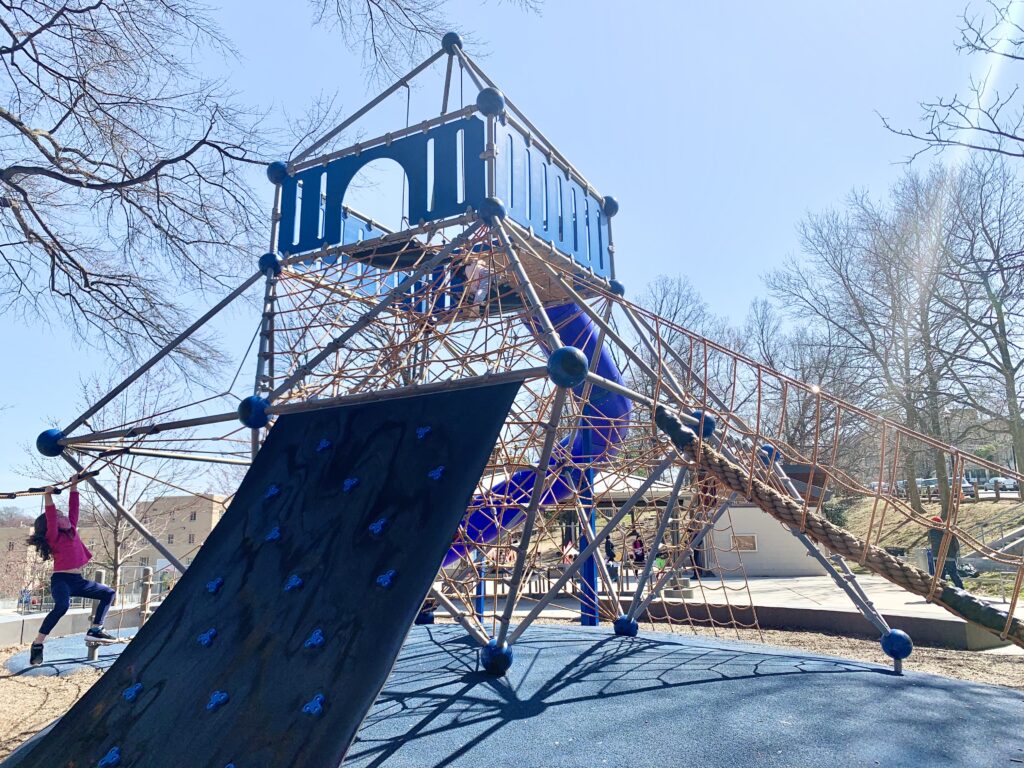 Lubber Run Park – Arlington, VA
Lubber Run Park is located at 200 N Columbus Street in Arlington, Virginia. This address will lead to a small parking lot near the stream and pavilion at the park. However, the playground is close to the Lubber Run Community Center, which is at 300 N Park Drive. The park is 31 acres, and there's a wooded path to explore in addition to the playground.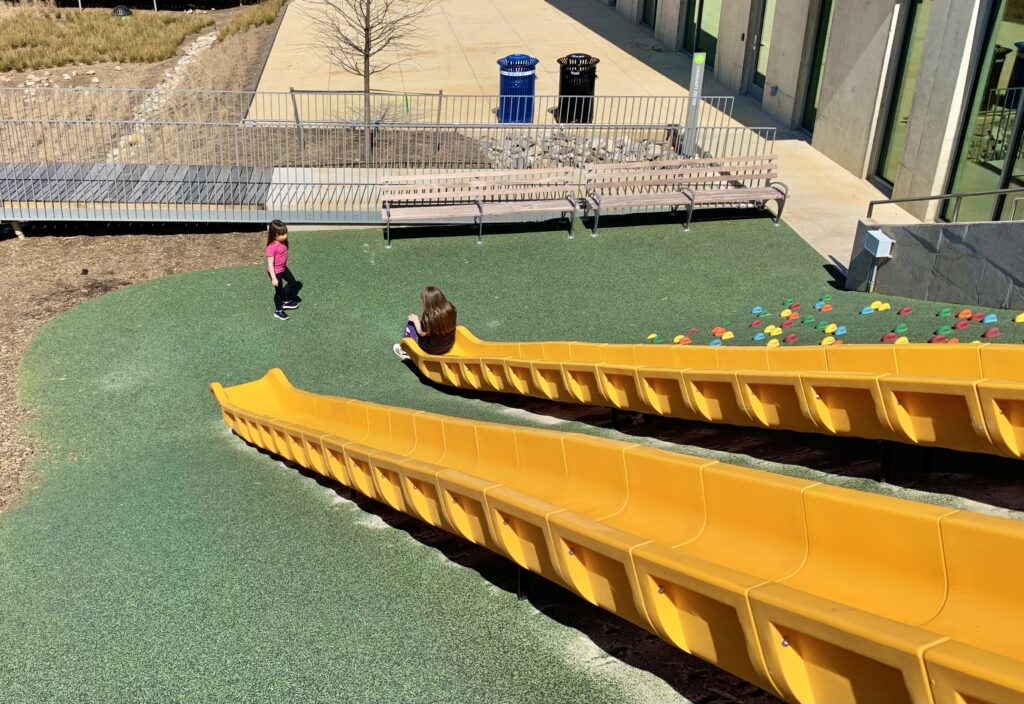 One of the favorite features of Lubber Run Park is the long yellow slides that lead to a lower area of the playground.
Mosaic Park – Arlington, VA
Mosaic Park is a colorful park located at 538 North Pollard Street in Arlington, Virginia. Since the park is located close to the Ballston Quarter shopping area, there are restaurants available. This unique park has a climbing wall, slides, and ropes climbers.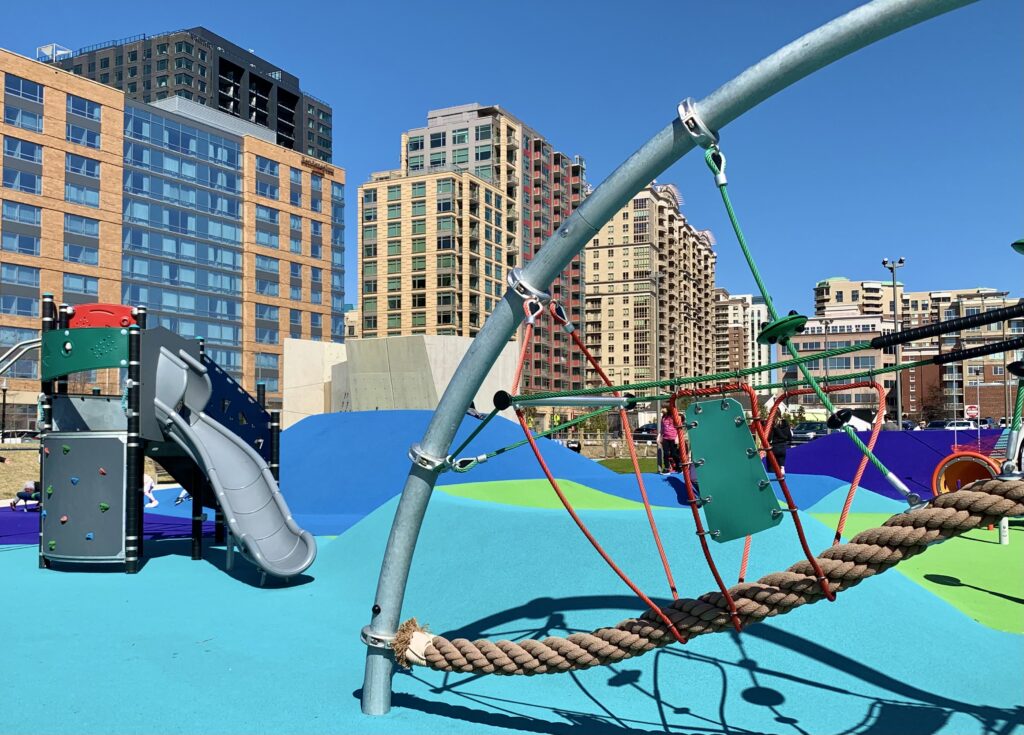 Benjamin Banneker Park – Arlington, VA
Benjamin Banneker Park has a newly renovated playground at 1680 N Sycamore Street. The park features a obstacle course, rock climbing, and a large play tower with slides. There's also a walking trail with a stream, sports field, and a dog park.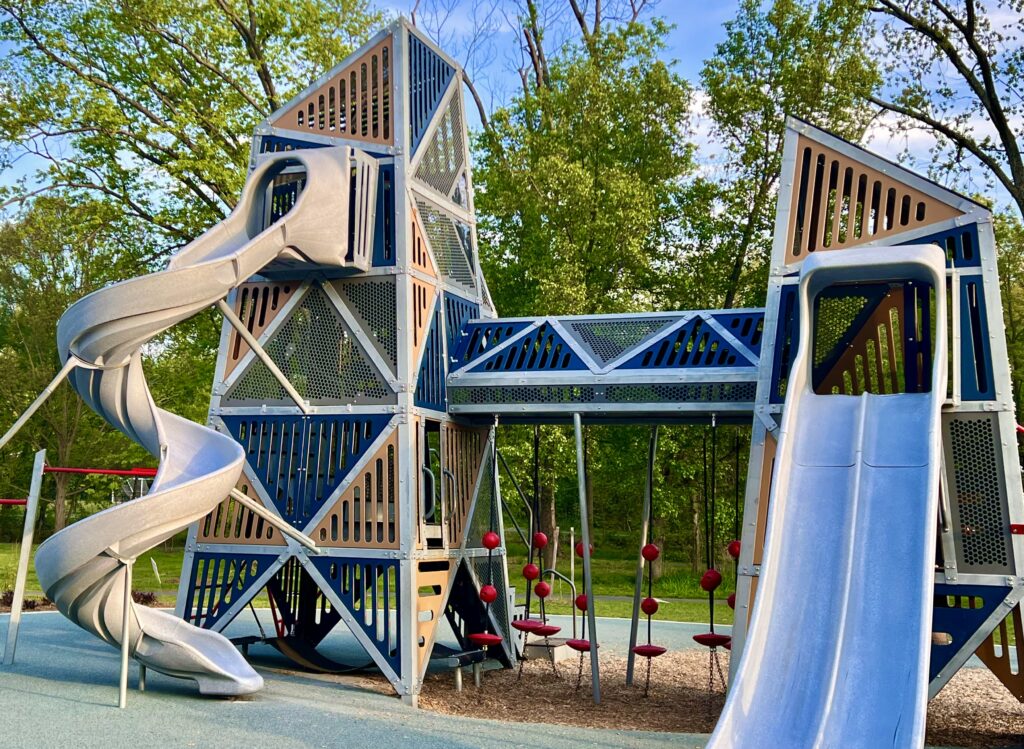 Bluemont Junction Park – Arlington, VA
Bluemont Junction Park is a large park located in Arlington. The playground amazing for train-loving children, as the main play structure is in the shape of a train engine. There's also a toddler area of the playground with little building play structures.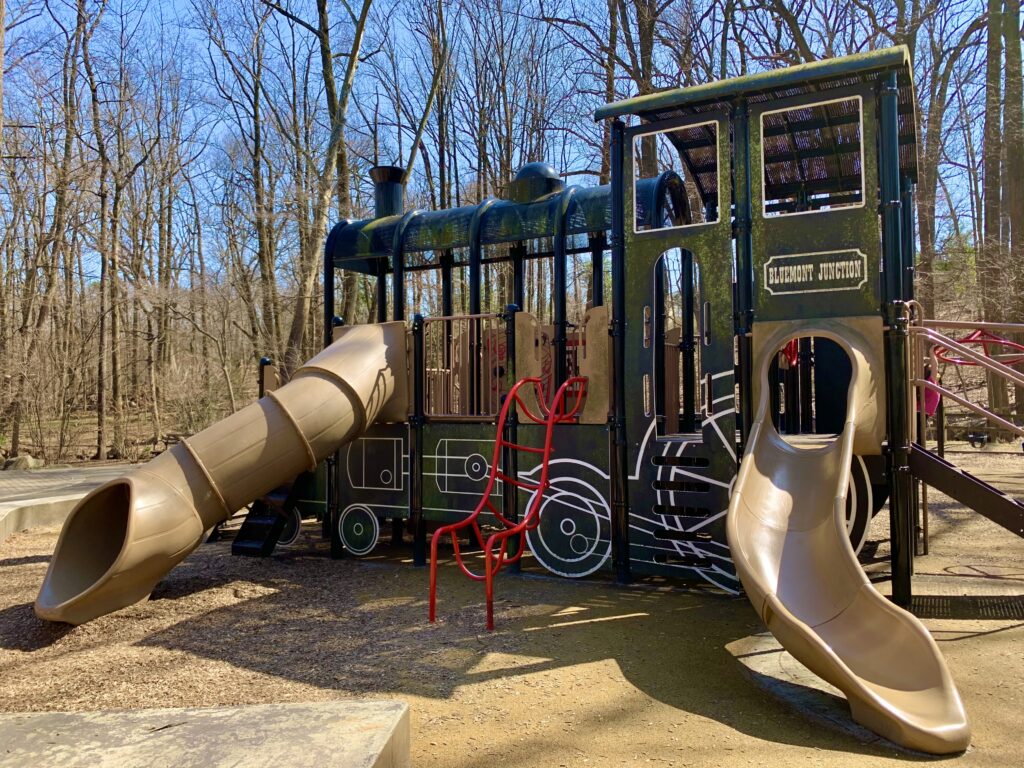 Oak Grove Park – Arlington, VA
Oak Grove Park is located at 4012 17th Street North in Arlington, Virginia. There's a large climbing structure with rope climbers hanging all around it. There's also a pavilion and a smaller toddler playground. This park also includes a large grassy field.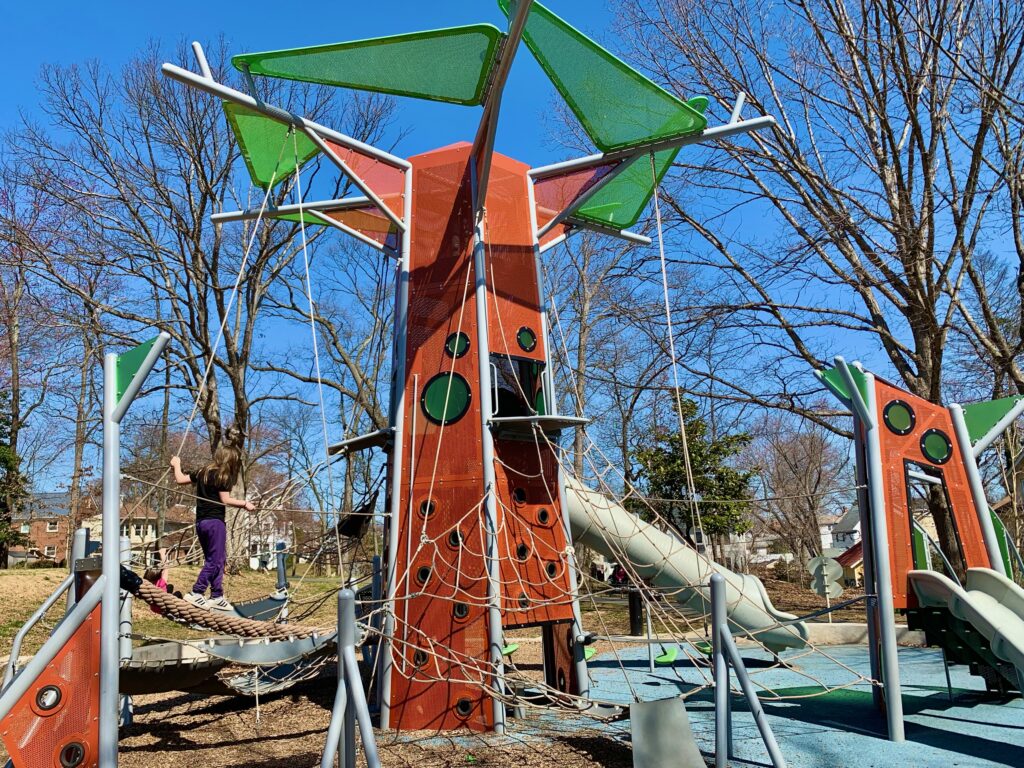 Palisades Playground – Washington, D.C.
While this playground isn't located in Virginia, it's in nearby Washington, D.C. It's located just across the Potomac River from Virginia. This playground has a nature theme, and also includes a small sprayground area during the summer months. It's located beside Palisades Recreation Center at 5200 Sherier Place, NW.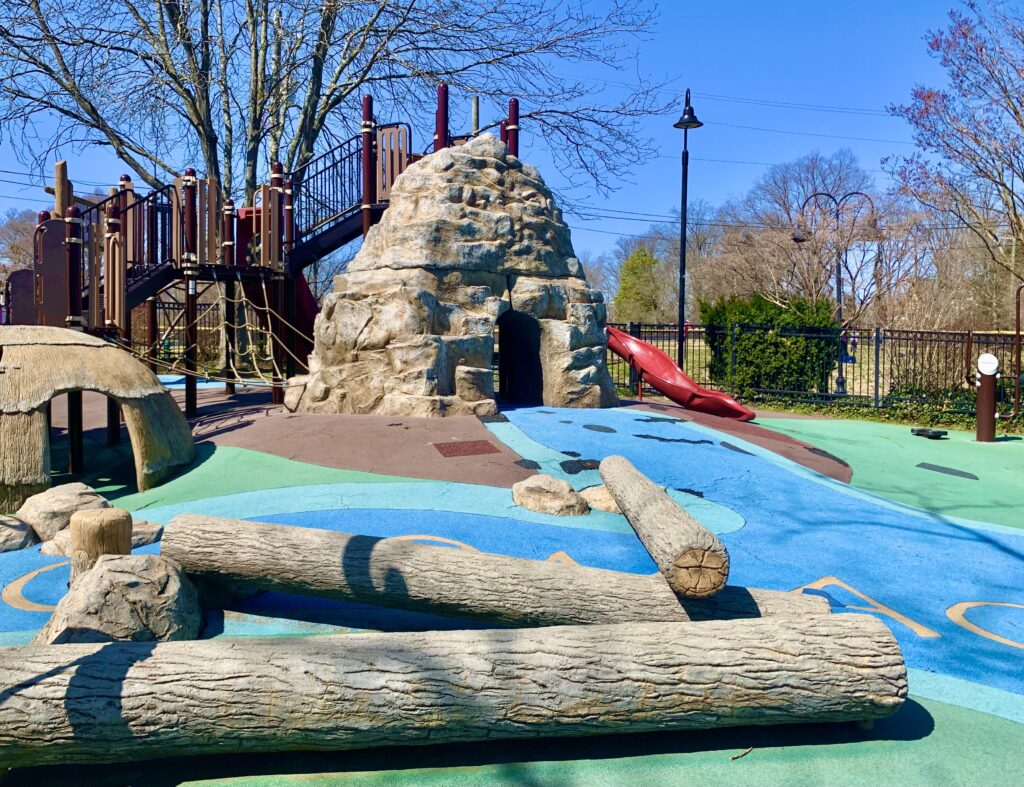 More Amazing Playgrounds
Looking for more amazing playgrounds near Northern Virginia? Check out this list of the Best Playgrounds near D.C.
Willing to travel a bit more? Check out these Best Playgrounds in Maryland.