Natural Bridge State Park is located along Interstate 81 in western Virginia. It can either be a destination or place to stretch your legs during a long road trip. The state park is just south of Lexington and north of Roanoke.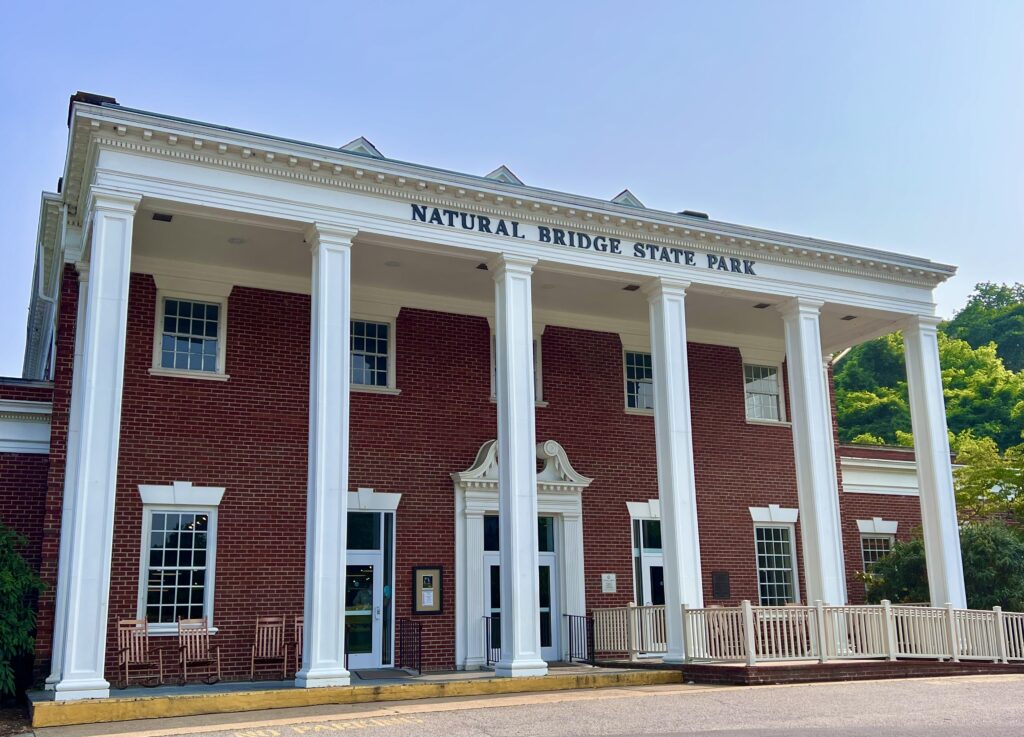 Natural Bridge State Park's main feature is the 215-foot tall limestone gorge with natural bridge. There's also seven miles of hiking trails. A popular trail at the park is the Cedar Creek Trail, which goes beneath the bridge and passes several other sites of interest.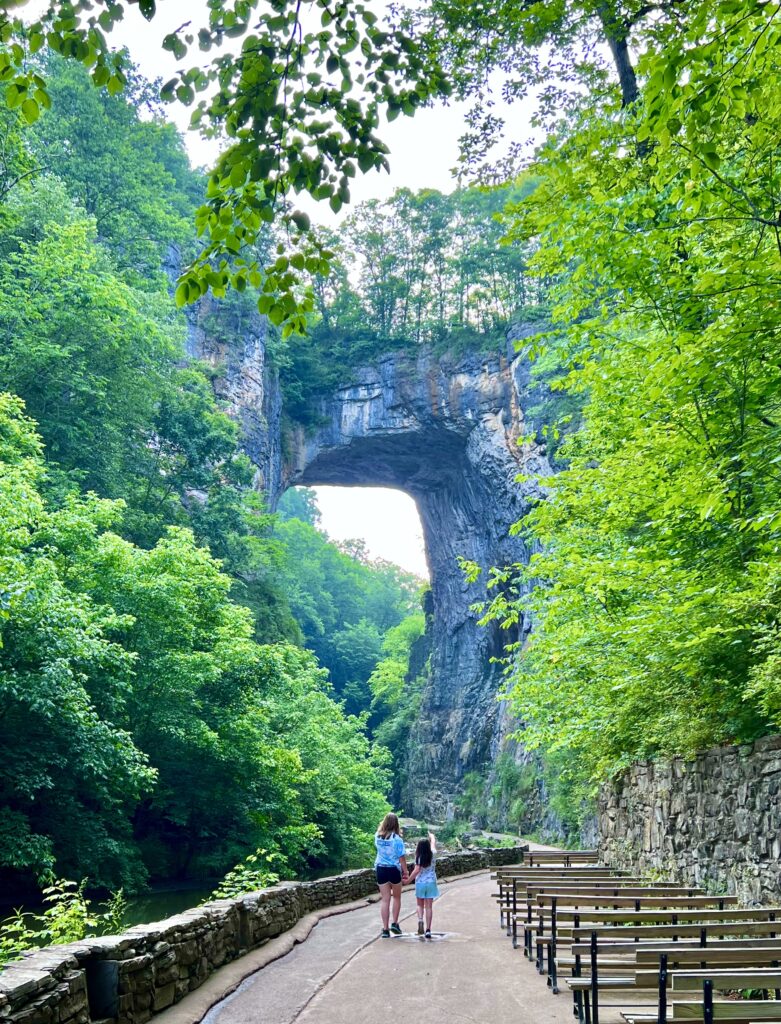 Upon arriving at the state park, start at the large visitor center. Inside, there are restrooms, food service (open weekends), and a variety of souvenirs for sale.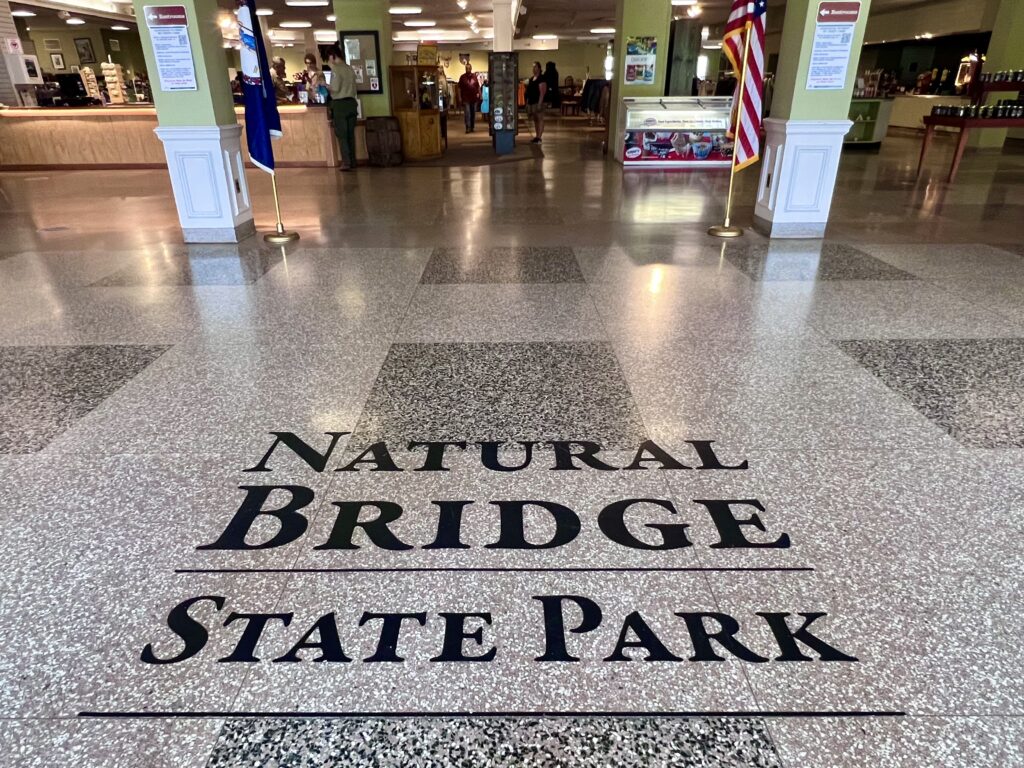 Admission Fees
At the main counter you can purchase tickets to explore the state park by hiking the trails. The trails have per person admission rates, which range from $6 for ages 3 to 12 and $9 for 13 & up, at the time of this post. Check their website for current pricing.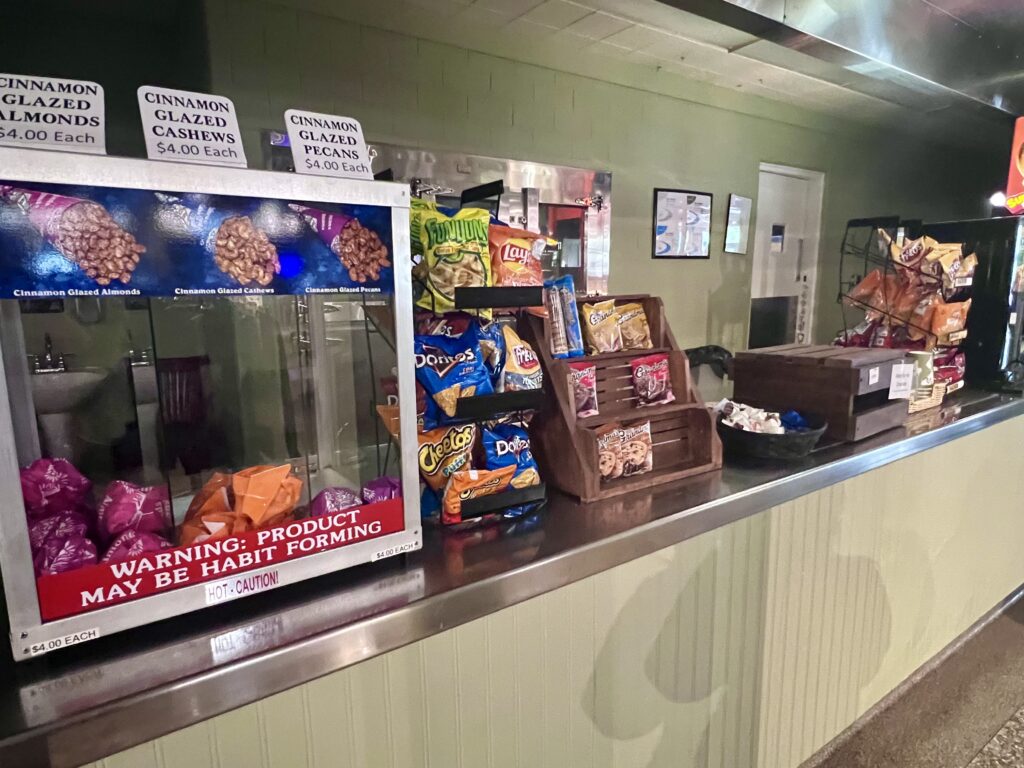 Both the visitors center, food service, and the trails have specific hours. Check the Natural Bridge State Park website for their current hours.
Cedar Creek Trail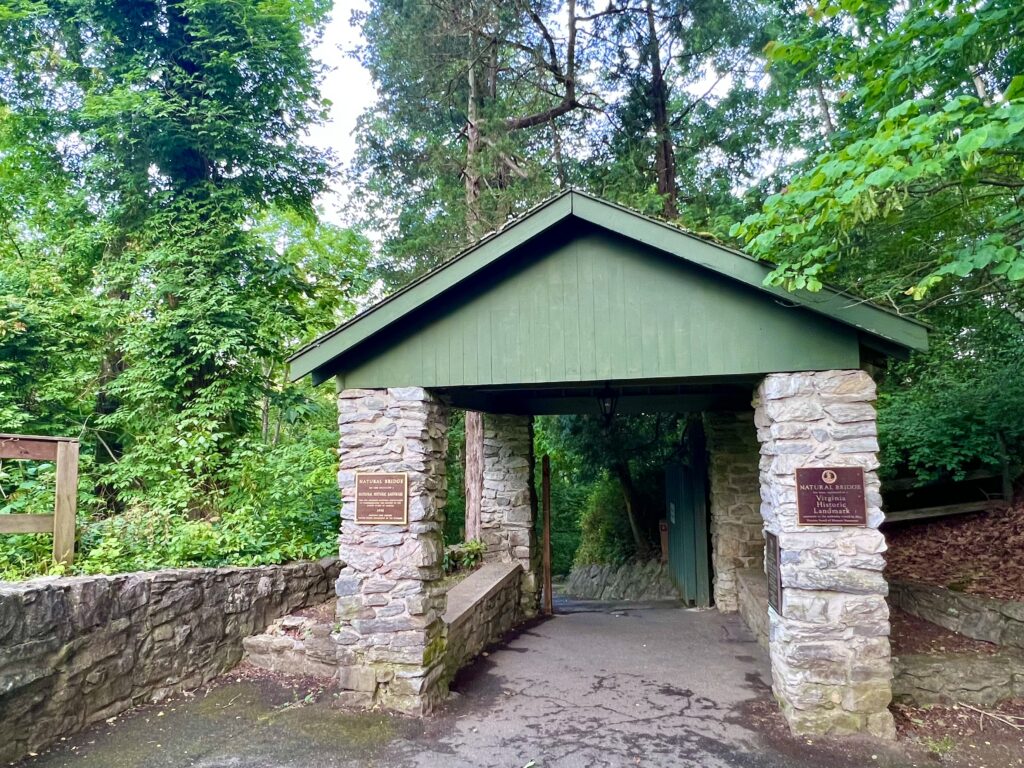 The Cedar Creek Trail begins behind the visitor center. You can head down the stairs inside the visitor center, or take the steps outside to the left of the building when facing it. There are signs for the Cedar Creek Trail.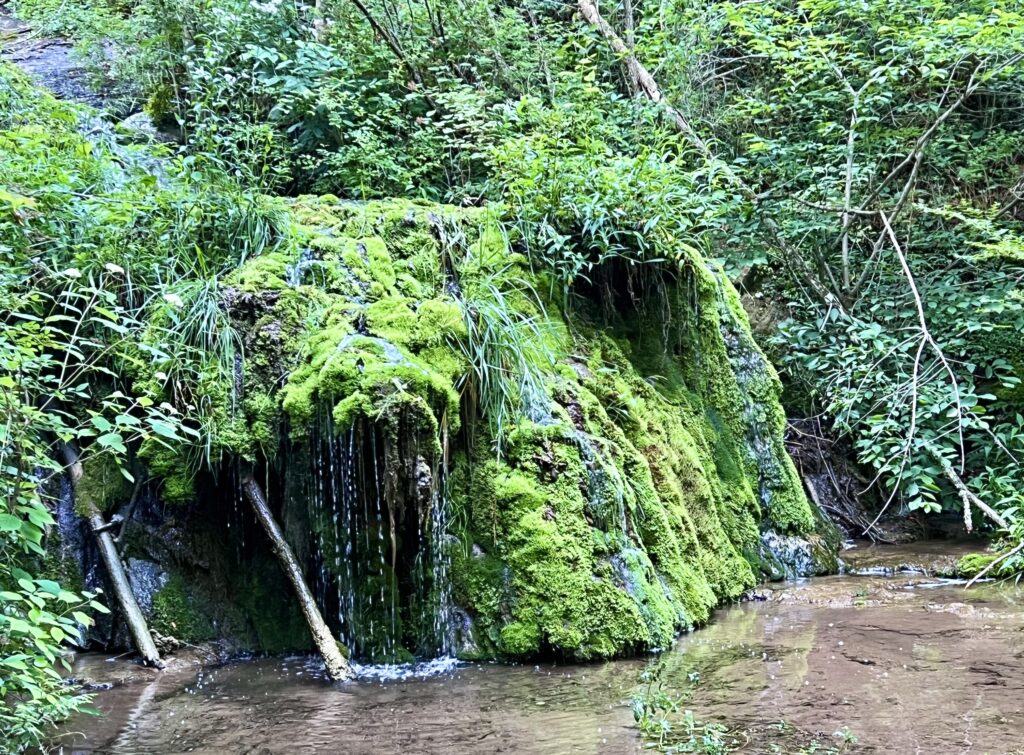 After several flights of steps by a beautiful stream, the park has a small office at the bottom of the glen. This is where you'll present your receipt for the admission fee and start your hike. A large picnic pavilion and small store is located in this area.
There are several points of interest along the Cedar Creek Trail. After passing under the Natural Bridge, after a few more tenths of a mile, there's the Monacan Village (closed for entry as of June 2023), Salt Peter Cave, and the Lost River.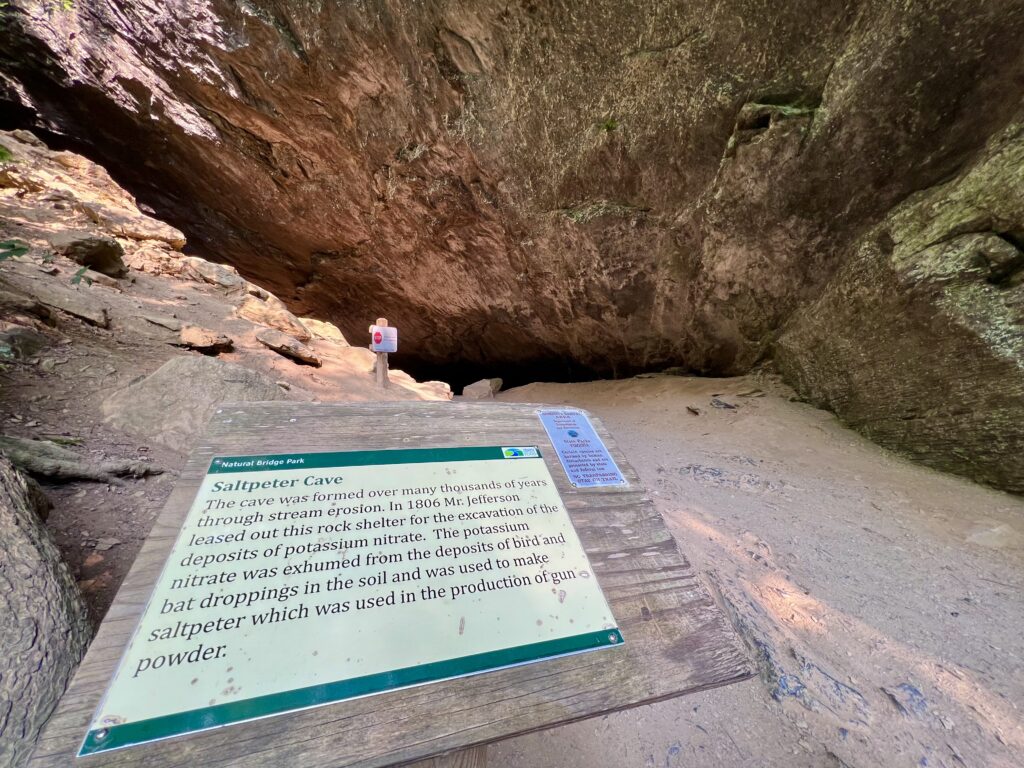 The salt cave can be viewed by crossing a bridge located along the main trail. There are informational signs available about each of the sites along the trail.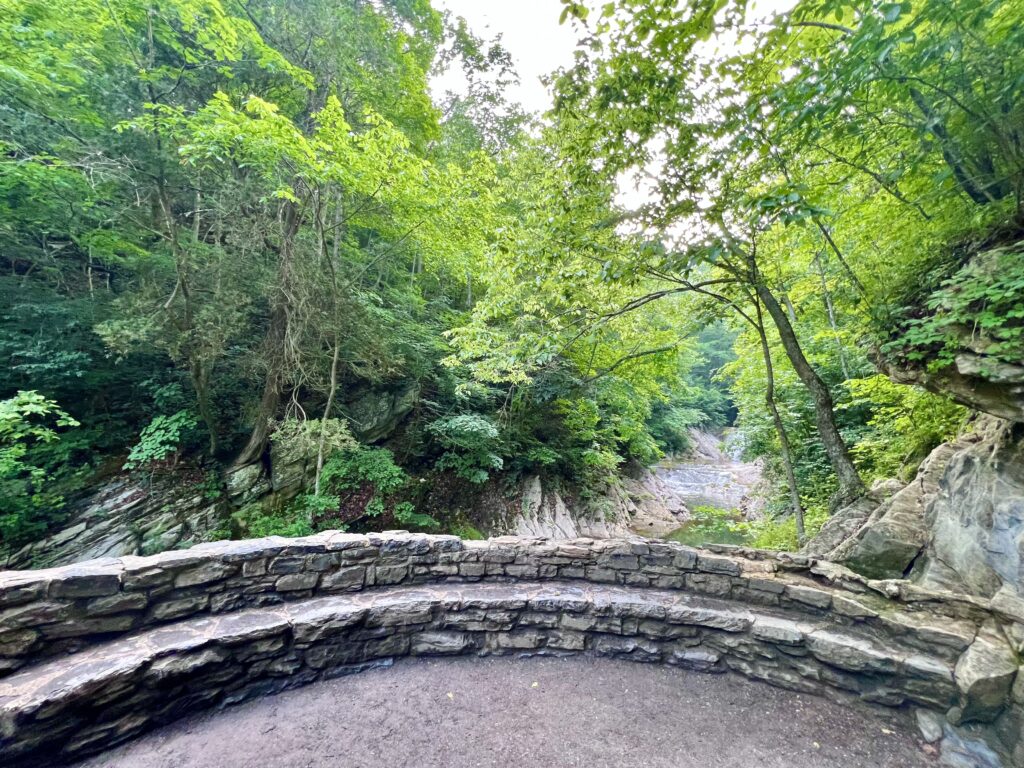 The trail ends in this beautiful rounded stone seating area with a view of Lace falls. The trail is out and back, so you'll turn back to hike approximately less than a mile back to the trail head.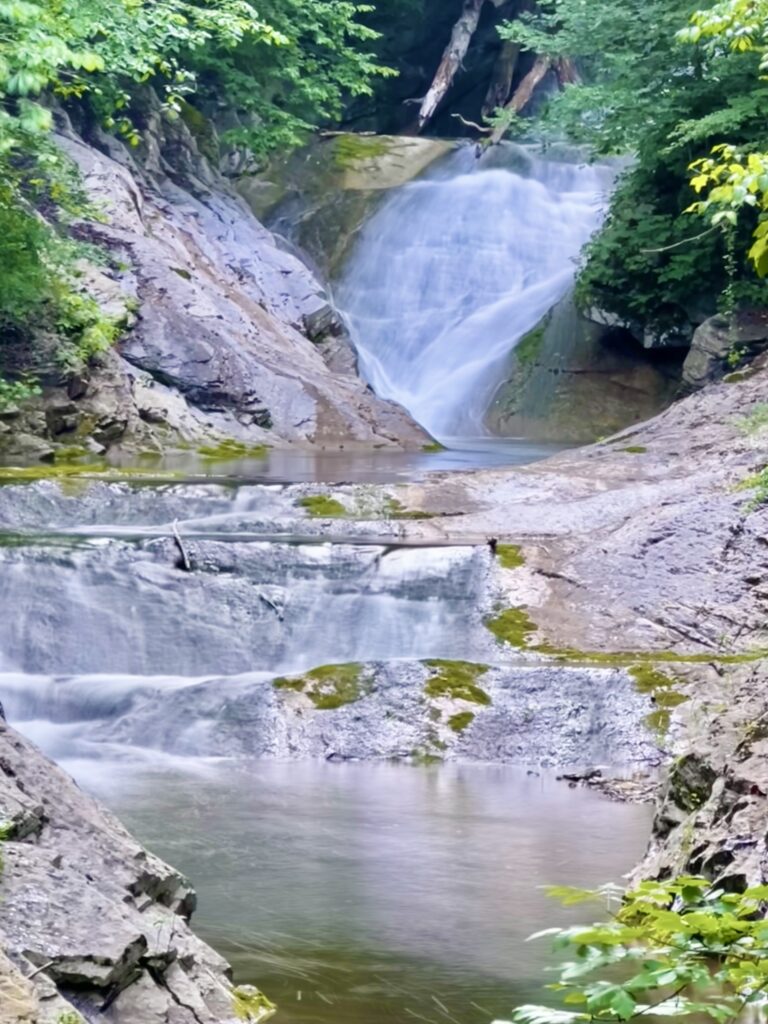 Don't miss the LOVE sign beside the visitor center.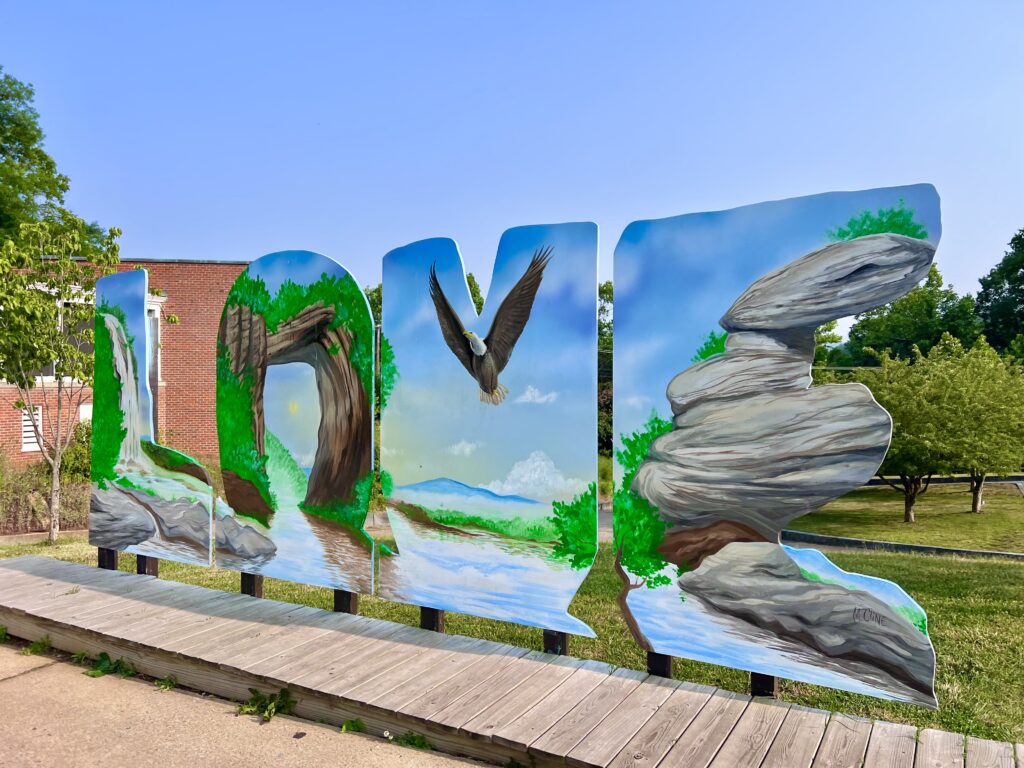 Tips for hiking Natural Bridge State Park
The trails are not stroller friendly, as there are many steps and uneven paths, especially at the beginning of the Cedar Creek Trail.
Restrooms are available at the trail head when the park is open.
If hiking after a rain, the trail could be a bit muddy. The trail is mostly flat, without many hills.
This is a great state park for picnicking, as there are many picnic tables available at the trailhead, located along the creek.
Looking for some more fun in the outdoors?
There are many amazing state parks in both Maryland and Pennsylvania. Check out these State Parks in the mid-Atlantic area: