Disclaimer:  Caution must be used at all times as natural hazards exist at Swallow Falls State Park.  Please play wisely and follow the applicable state guidance for travel and safety considerations.
Swallow Falls State Park is a popular place to visit during a trip to Deep Creek Lake. It is located in western Maryland, not far from the West Virginia border. The GPS address of the park is 2470 Maple Glade Road, Oakland, Maryland.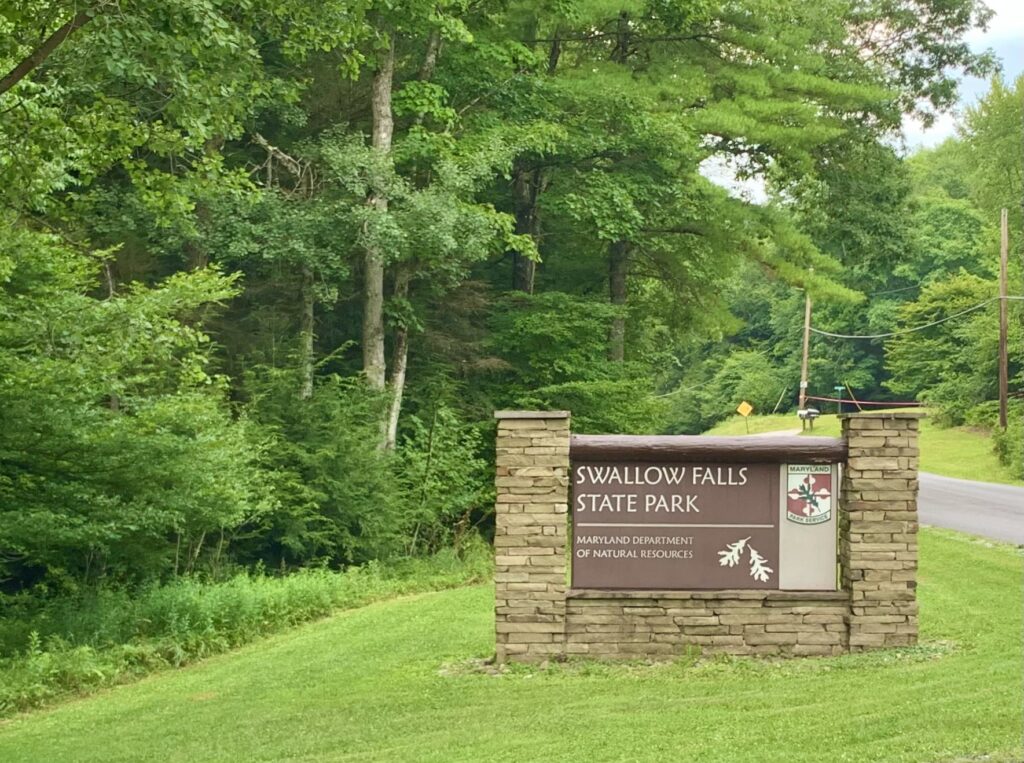 Swallow Falls State Park Entry Fee
There is a fee to enter the day-use area of this state park. It's less expensive for Maryland residents at $3 per person and $5 per person for out-of-state residents. Fees vary by season and weekday vs. weekend. For additional information about fees, check out the state park fees page here.
Swallow Falls Canyon Trail
The main attraction of this state park is actually a waterfall called Muddy Creek Falls. It towers over the landscape at 53-feet high. This major waterfall is accessed via the Canyon Trail, which has an obvious trailhead at the main parking lot after the admission booth.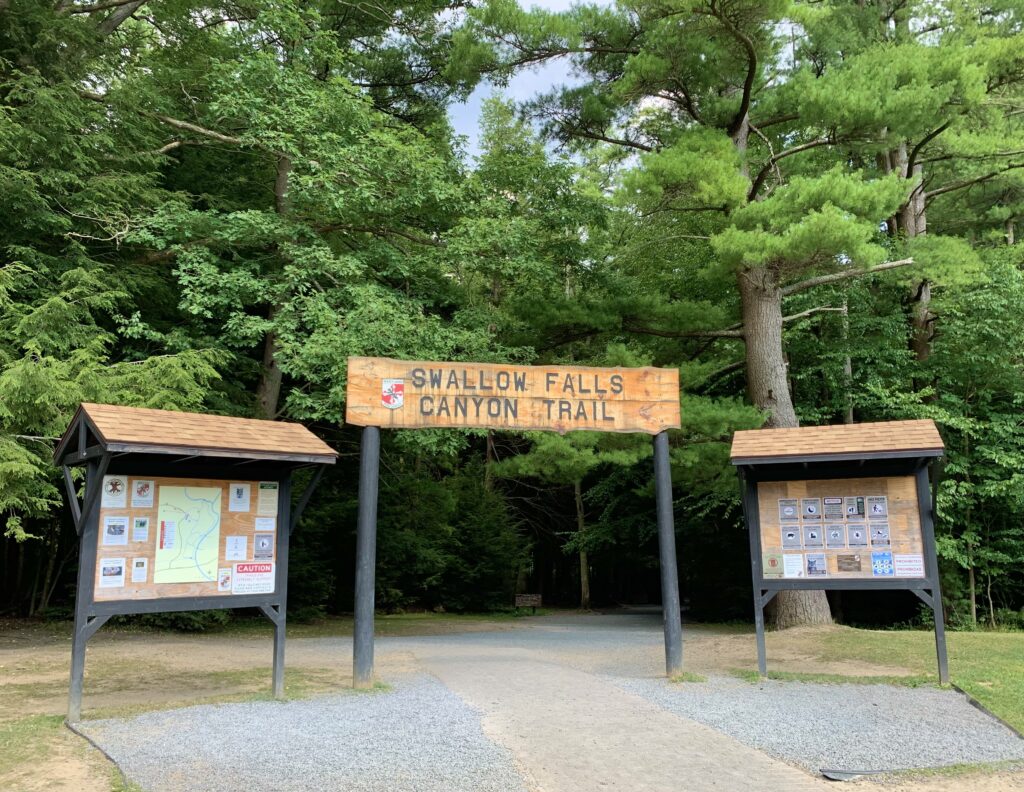 Before the trailhead, there are restrooms and a park office which includes a small store. The parking lot is large, but can probably fill on busy summer days.
After entering the trail, you'll need to make a decision whether to turn left or right on the trail. We headed right, which results in a bit longer hike until you reach the first waterfall, Swallow Falls. There is beautiful scenery along the entire hike, so be sure to look upstream as well.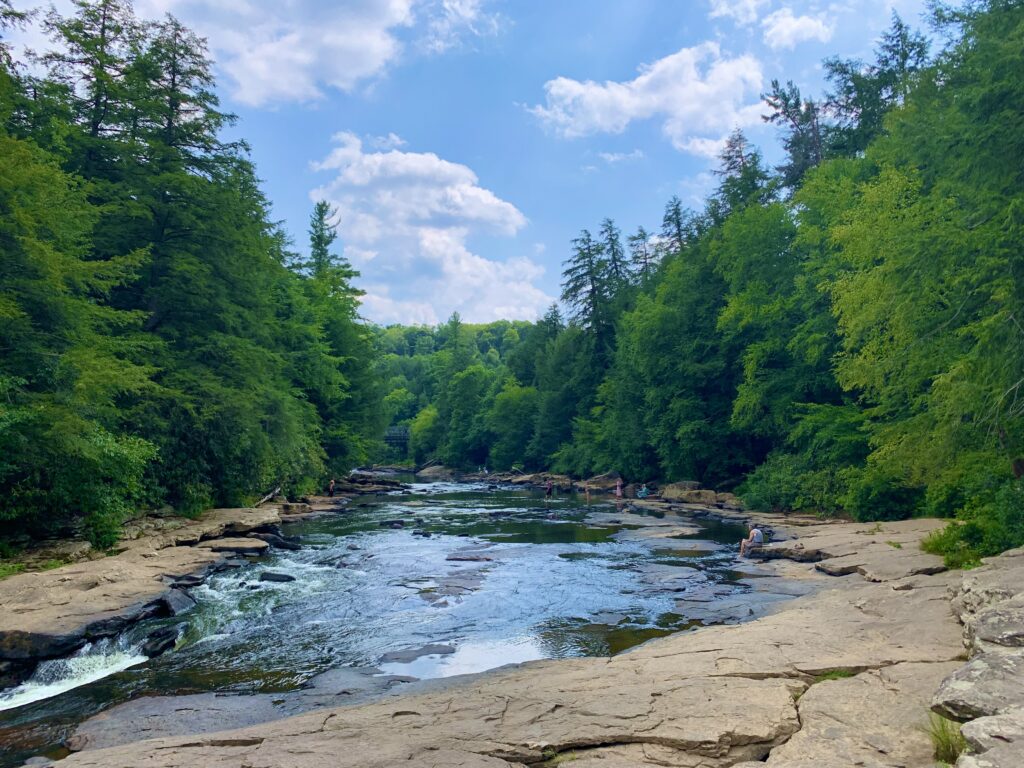 The trail will take you to a place to view this waterfall. To get a closer look, there's a trail that will lead to the bottom of the falls.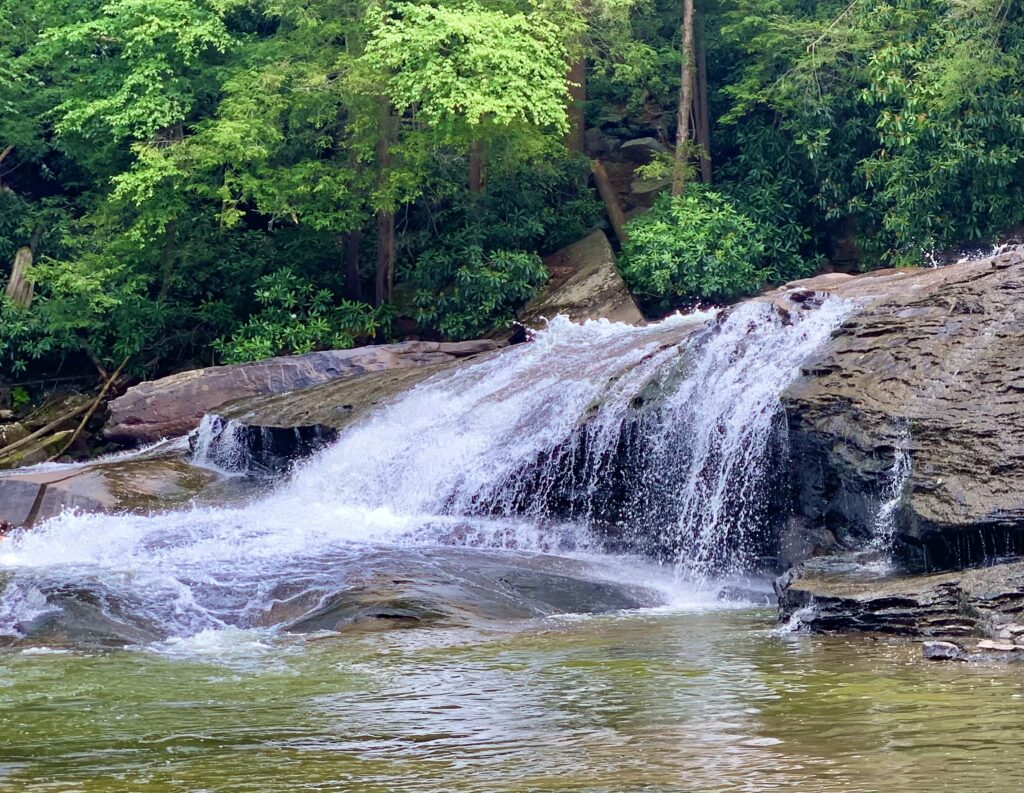 Muddy Creek Falls at Swallow Falls State Park
Heading to your left immediately after the trailhead will take you to the main waterfall, Muddy Creek, first. It's a loop trail, so you can choose either way. We preferred to view this lovely waterfall at the end of our hike. After viewing it, there is a large set of steps to get back up the trail and back to the parking lot.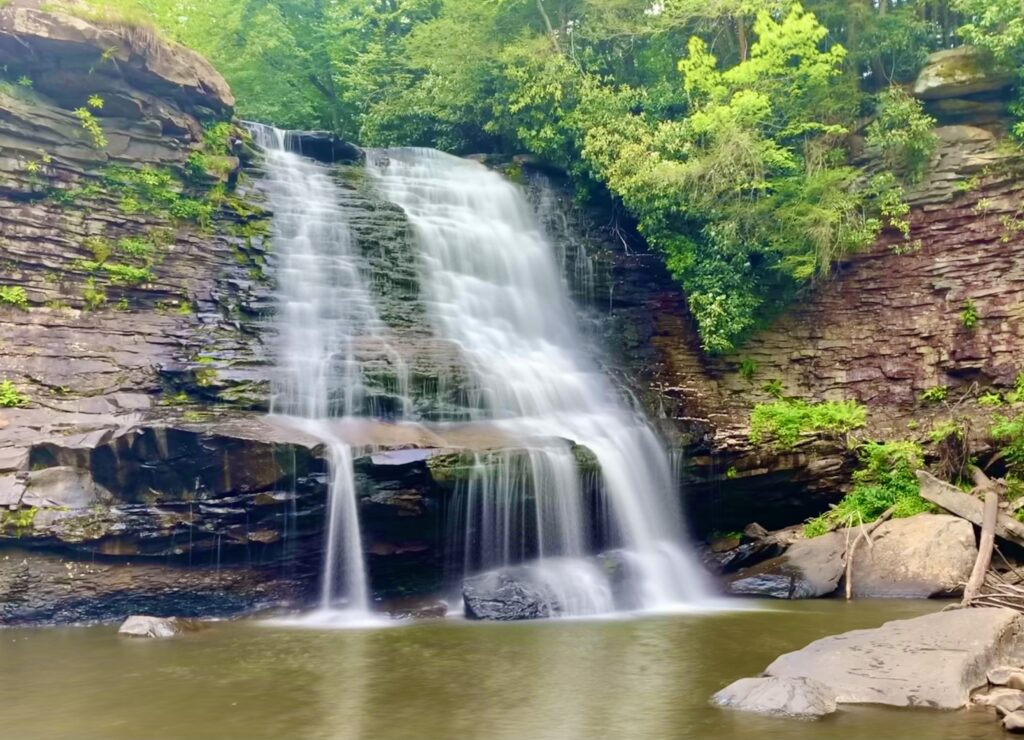 The entire loop trail is approximately 1.25 miles. Some of the hike is along a wide, gravel path. Other parts are a bit more rugged with rocks and tree roots. There are also several flights of steps along the way.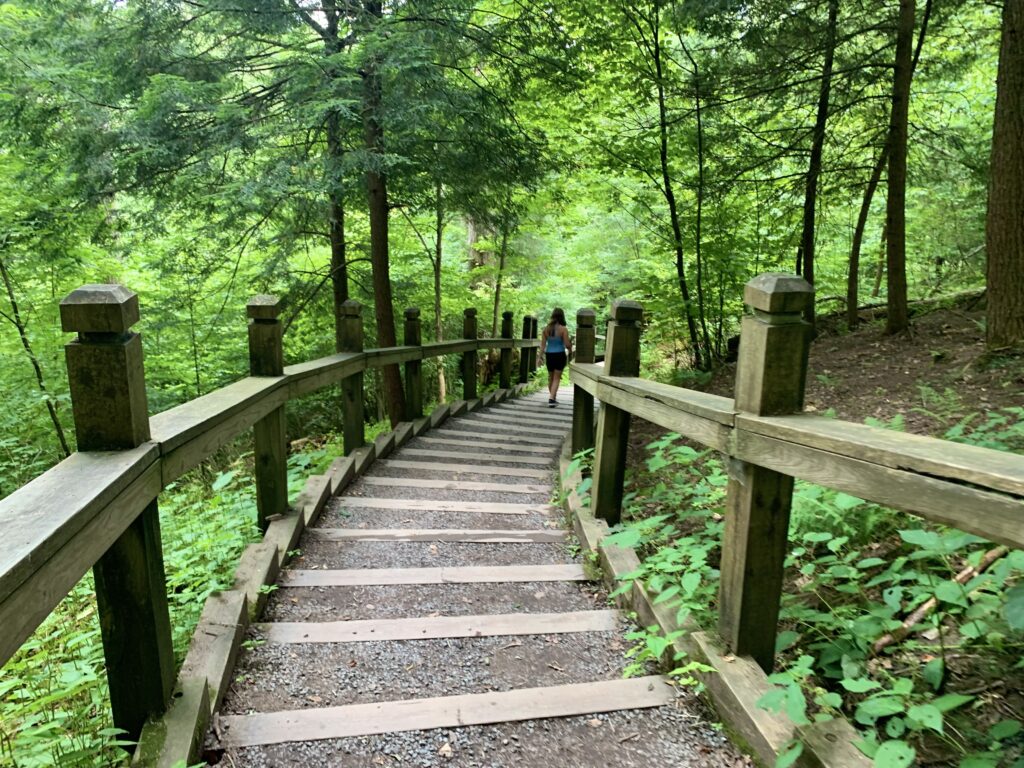 In addition to the Canyon Trail, there's also a hiking trail that connects Swallow Falls and Herrington Manor State Park. This trail goes through the Garrett State Forest and is 5.5 miles.
Looking for some more fun in the outdoors?
Check out: