Clemyjontri Park is located at 6317 Gerogetown Pike in McLean, Virginia. It's about a 10 mile drive from Washington, D.C. The park features a large playground and carousel.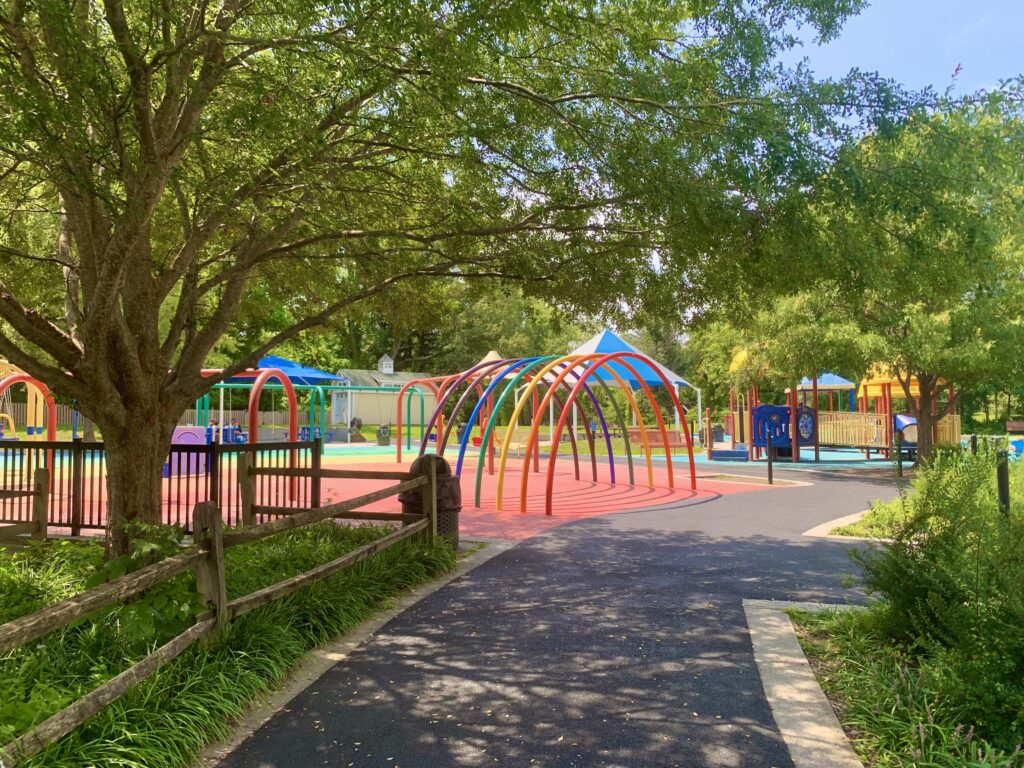 There are several distinct sections of this large playground. Starting with the rainbow archway, the Rainbow Room area teaches kids the colors of the rainbow.
The schoolhouse and maze portion of the playground helps kids learn about maps, globes, time zones, and clocks.
The movin' and goovin' section has transportation themed equipment including trains, planes, motorcycles, and a race track.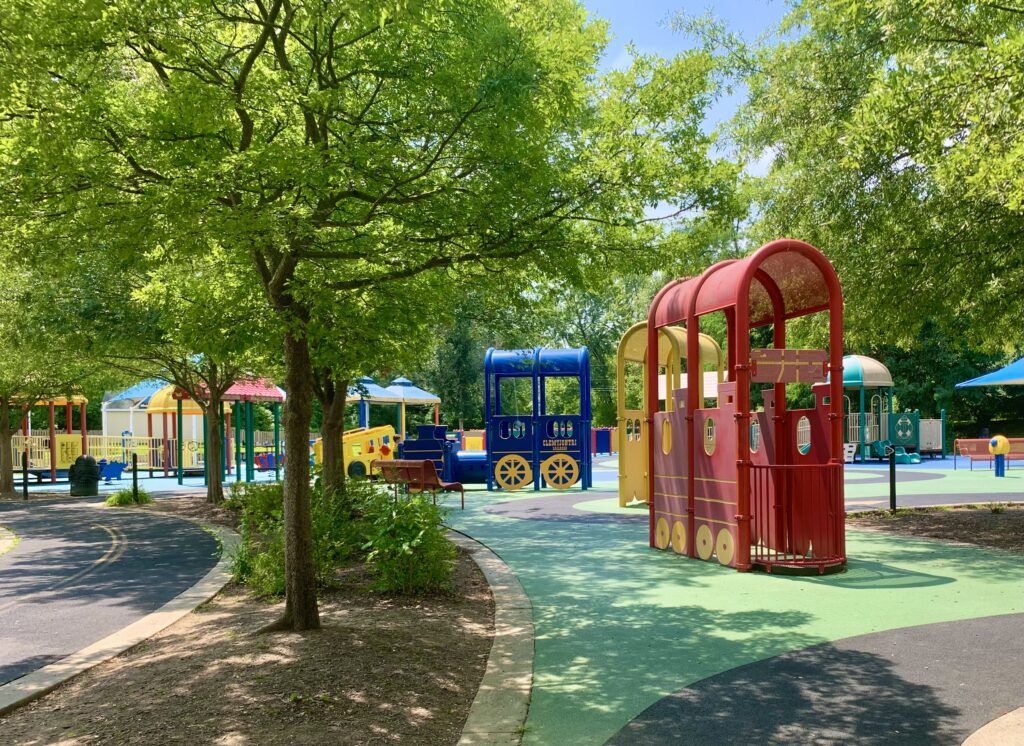 Finally, there's a fitness and fun area that's meant to be place for kids to build confidence and burn energy.
Clemyjontri Park Carousel
The large playground surrounds a carousel. The carousel operates on different days and times during the warmer months. Be sure to check the carousel schedule if your child would like to ride.
Carousel tickets are sold at a ticket booth near the playground. Ticket prices are $3 on weekdays and $4 on weekends and holidays in 2021 (prices subject to change). Parents can supervise children under 42 inches tall on the carousel at no extra charge.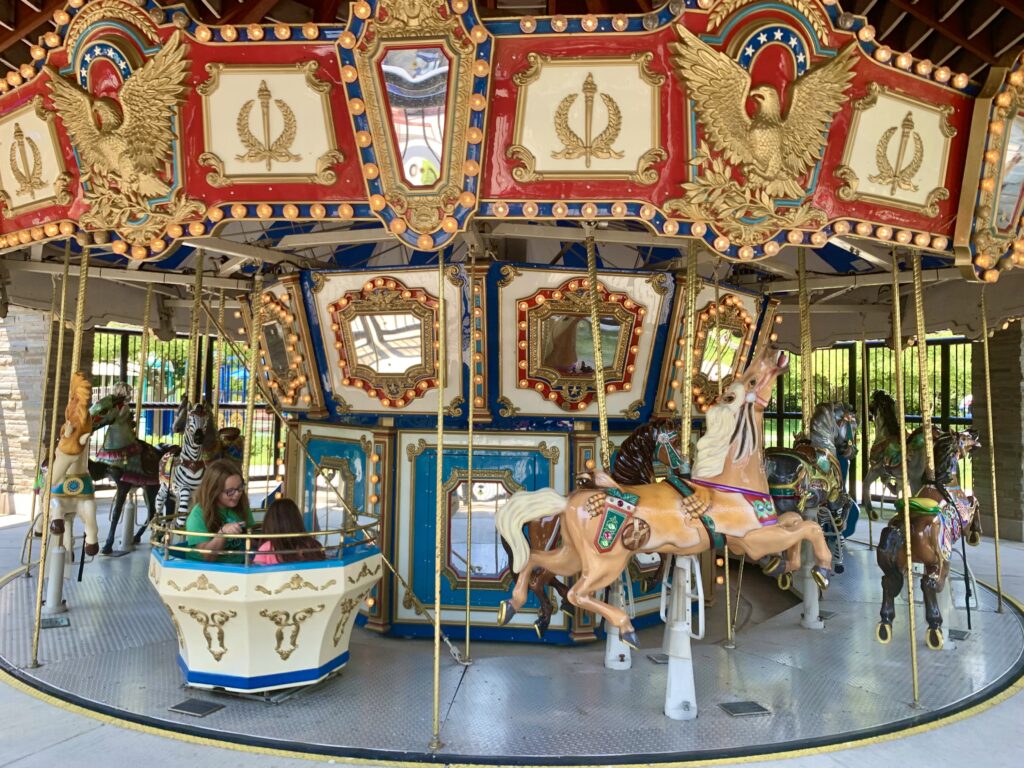 The carousel is recessed at ground level for accessibility. There are many horses to choose, as well as a teacup that can spin.
There's also a train that operates at the park, but it has closed for the 2021 season. Check the park's website for possible hours of operation in 2022.
Clemyjontri Park Pavilion
The park features a pavilion for half-day and full-day community rentals. If it is not reserved, it's available on a first come, first served basis.
Clemyjontri Park Restrooms
There is a building with restrooms at the playground. There's also vending machines with drinks.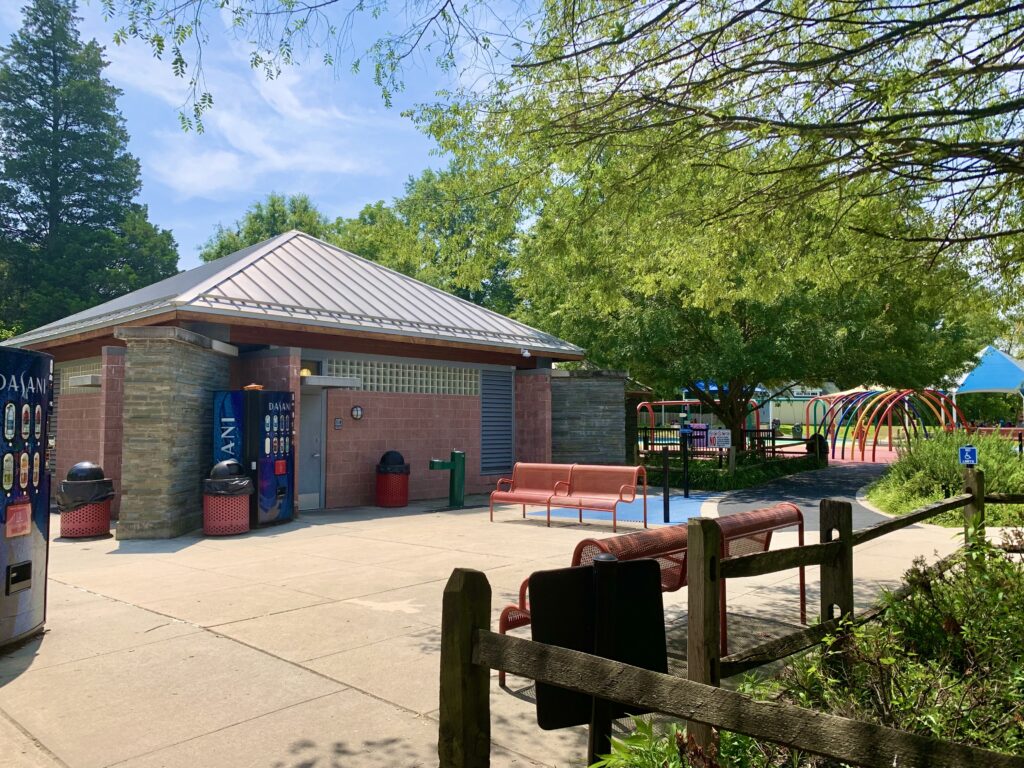 More Amazing Playgrounds