Brantwood Regional Park is located in Elkton, Maryland, which is in the northeast corner of the state. The park is located at the intersection of Williams Road and Route 213. The parking lot for the playground is a bit farther up after turning onto Williams Road.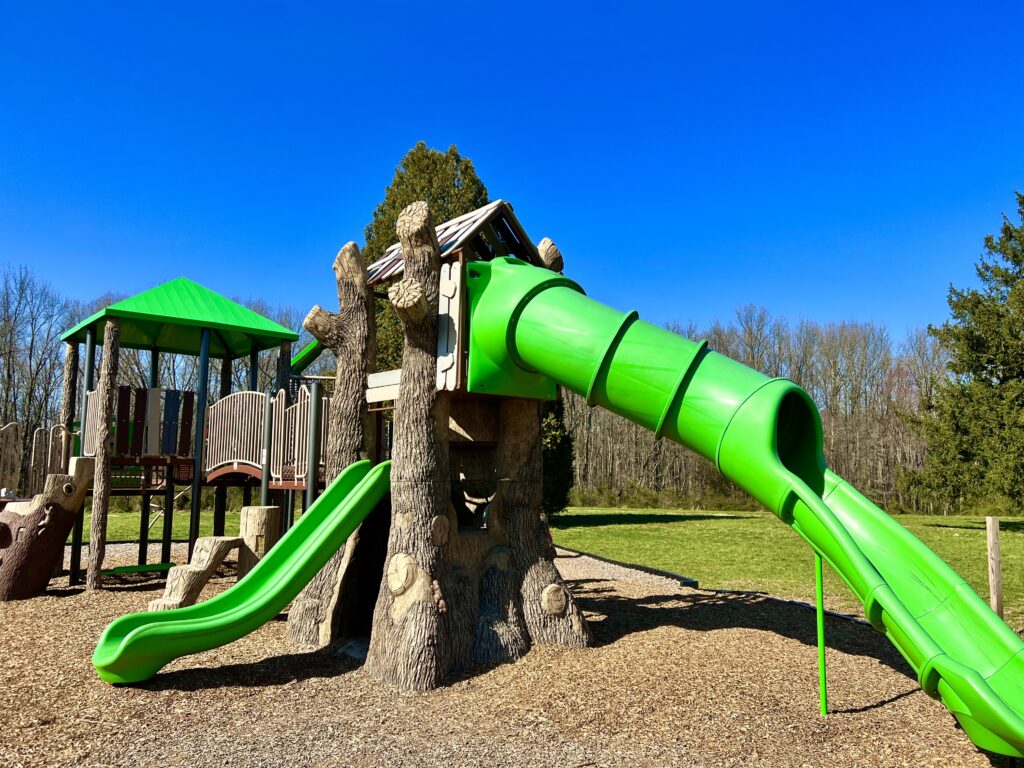 This park was formerly a golf course, which was acquired in 2018, and turned into a park. There is a small parking lot beside the playground. The park also features paved walking trails that follow the former golf cart paths.
Brantwood Park Playground
The playground consists of a main structure which includes several slides and climbers. There's a rope obstacle course at one end of the playground structure.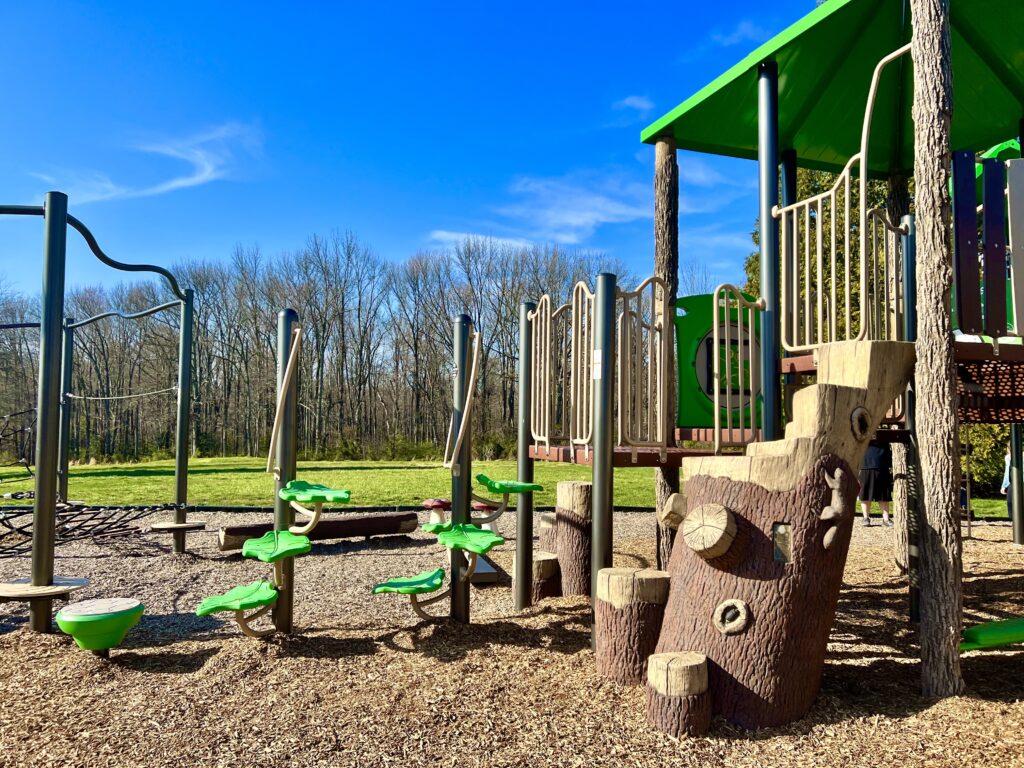 The park also features a swing set with multiple types of swings. This includes a baby swing where an adult can swing with a child.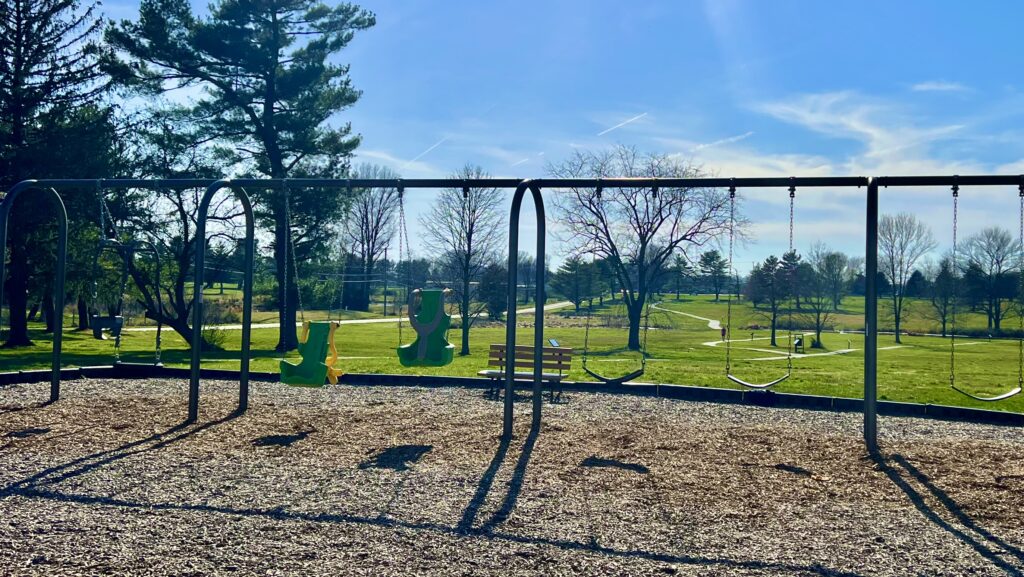 The other end of the playground, on the far side from the large play structure, is a large saucer swing and a zip line.
The most unique feature of this park is a three-seater swing. It's a combination of a merry-go-round and swing, and it takes some energy to get it to turn. It's a lot of fun, though!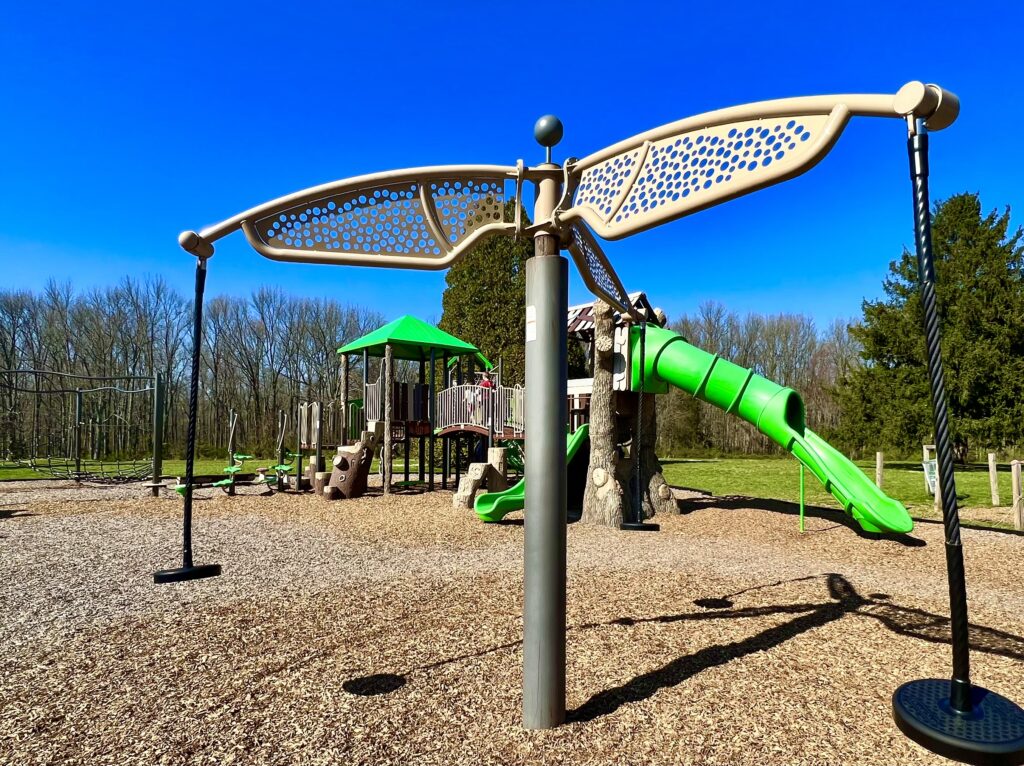 Brantwood Regional Park Story Trail
The paved trail features a Story Trail provided by the Cecil County Public Library. The Story Trail updates every now and then. When we visited, it showed 18 pages of a story, and there are activities to try with every page you encounter.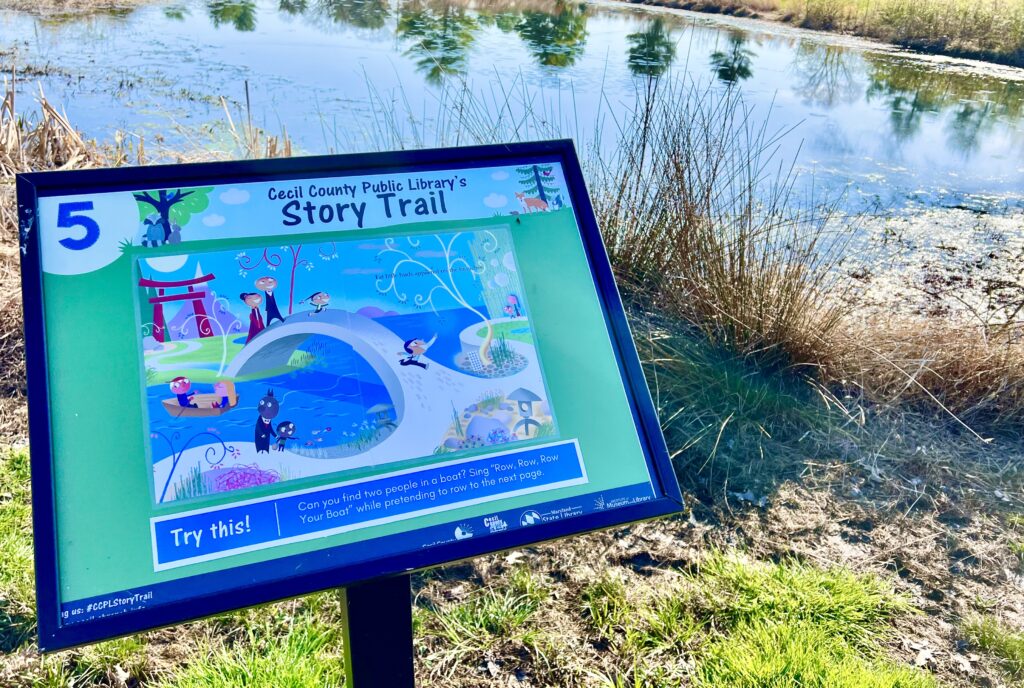 The paved trail passes a small pond, and is dotted with trees. There isn't much shade provided by the trees, so it's best to visit on a cooler day.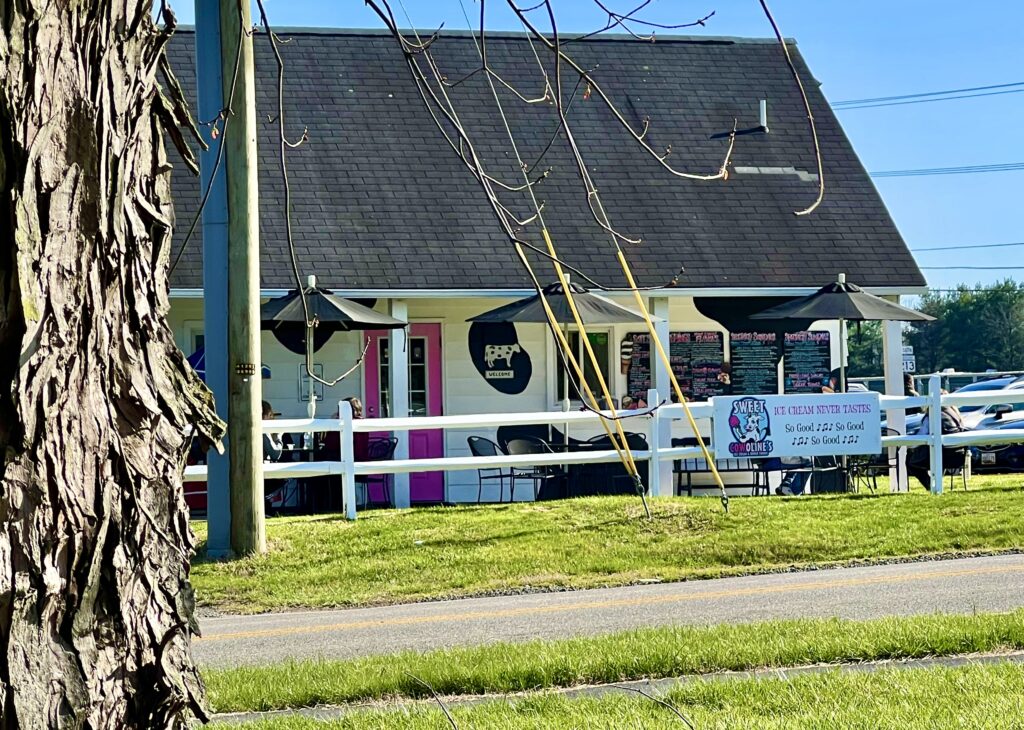 For a treat before or after visiting the park, an ice cream shop is across the street! It's called Sweet Cowolines and features hand-dip and soft serve ice cream.
Looking for more fun playgrounds? Check out this list for even more ideas!