Preston's Playground is located at 250 Old Papermill Road in Newark, Delaware. It's close to the Maryland and Pennsylvania borders.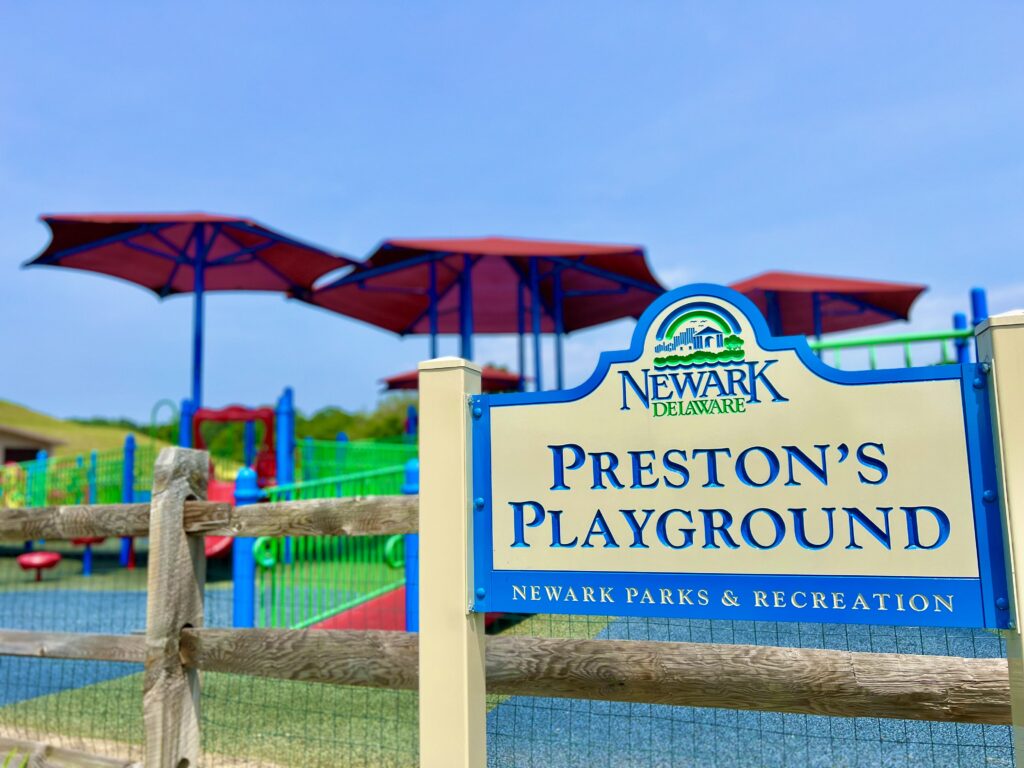 The park opened in 2018 and is an all inclusive playground. The playground equipment is designed with ramps so that all children can use it and play together.
The playground is 6,000 square feet and the playground surface is rubberized, making it easy for wheels to navigate.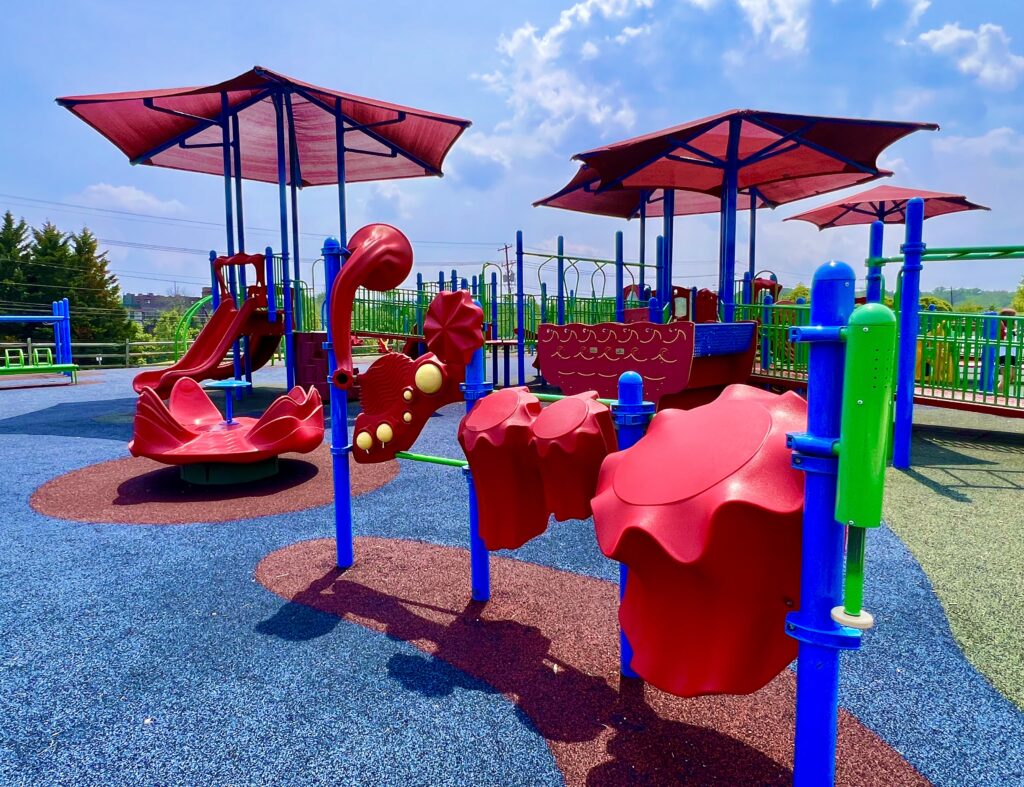 There are many different elements of the playground, including slides, monkey bars, a merry-go-round, and more.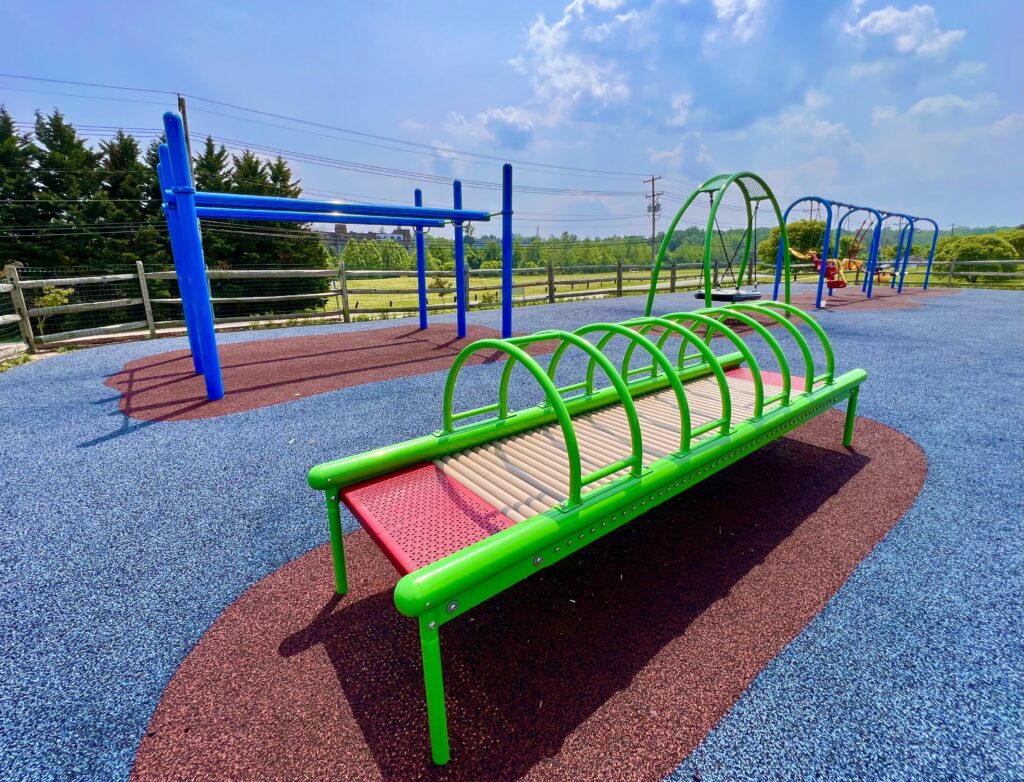 There's several types of swings, including a dish swing, and small zip lines.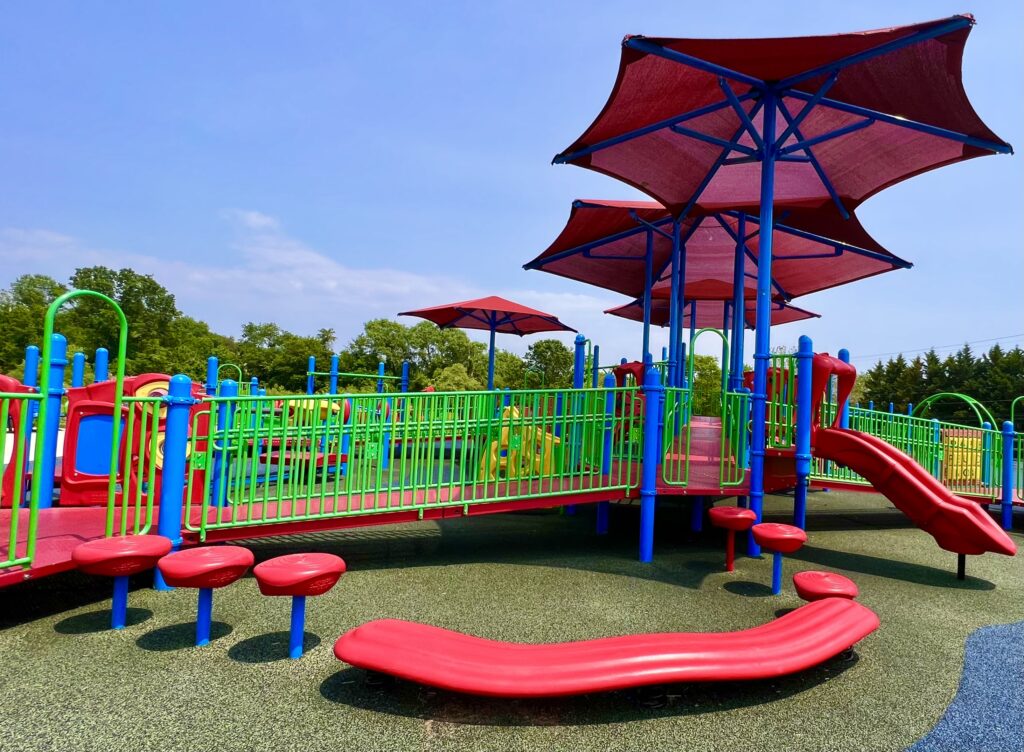 Since there aren't any mature trees near the playground, shade is provided by large umbrellas above the play structure.
Preston's Playground Restrooms
Preston's Playground has a restroom building, water fountains, and a water bottle filler.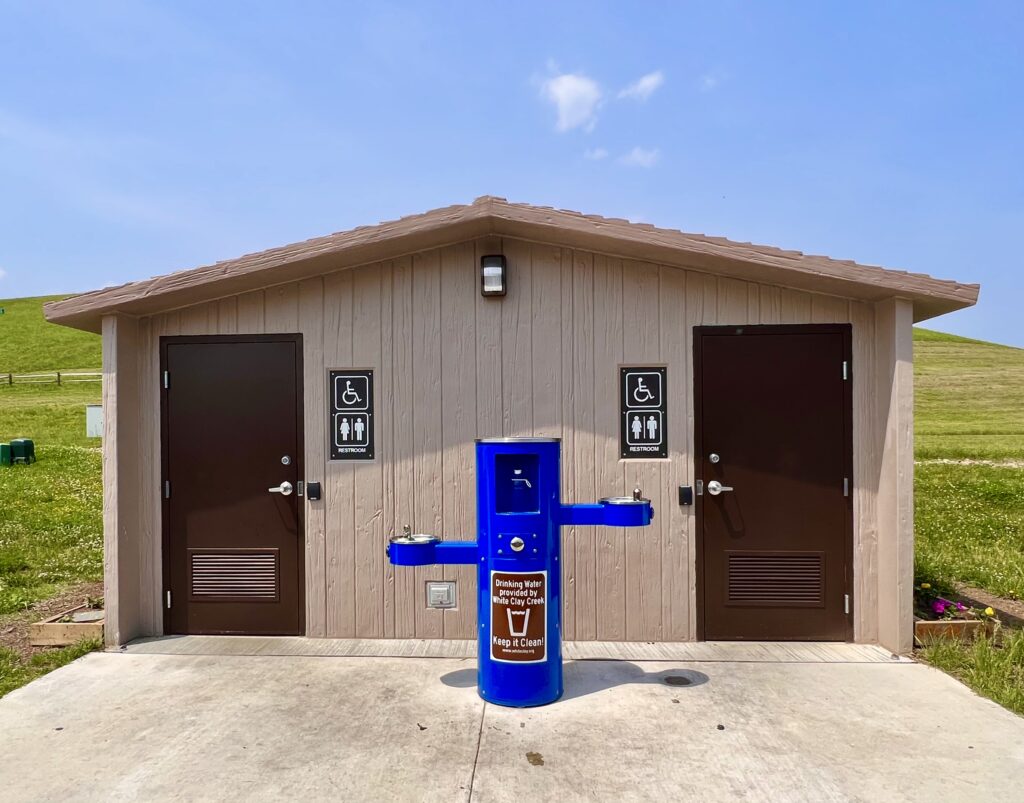 The parking lot for the playground is fairly large and paved.
Looking for More Amazing Playgrounds?
Nearby Pennsylvania is home to lots of awesome playgrounds. Be sure to check out this list of amazing playgrounds in Pennsylvania. Also, nearby Maryland boasts many amazing playgrounds. Here is a list of some of the best Maryland playgrounds.