Whitemarsh Park is a 182-acre park located at 6300 Crain Highway, Bowie, Maryland. This park is part of a large sports complex with a football field and other sports fields. There's also a fitness club nearby and a community theatre.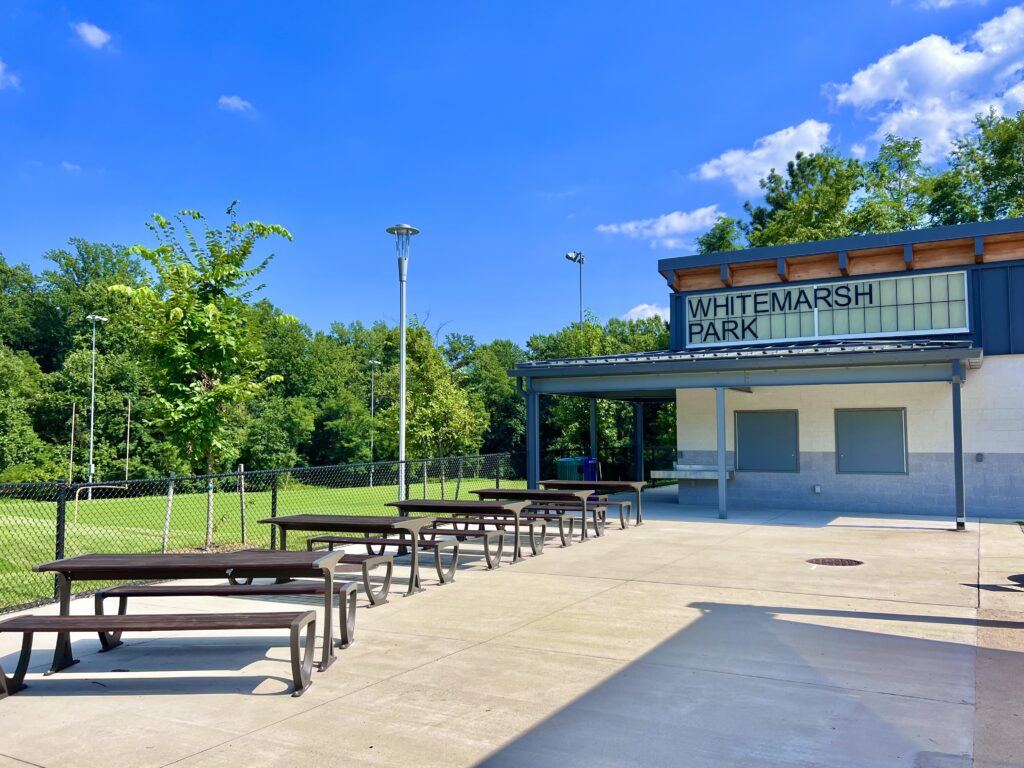 Whitemarsh Park Playground
When entering the park, a football field and parking lot will be on your left. This parking lot is close to the playground.
The playground is a large, fenced area with many climbing structures. This playground is unique, as the play equipment is based on sports. The playground surface is rubbery and flat, making it easy to navigate with a stroller.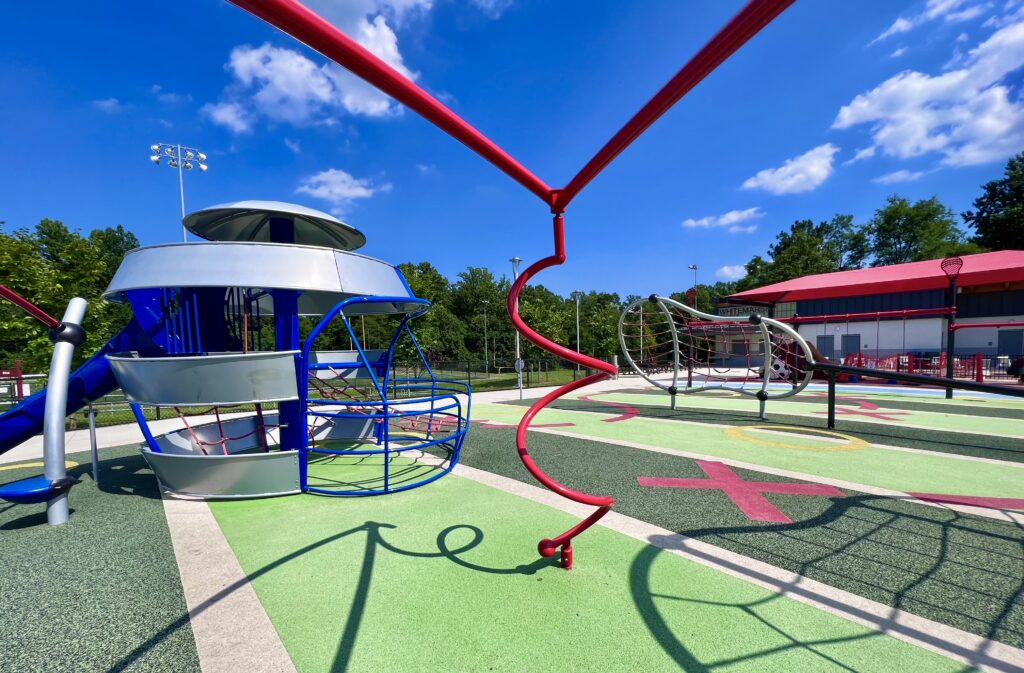 There's a section of the playground that's a football helmet made into a a climber and slide. There's also two large lacrosse sticks that are ropes climbers. A set of monkey bars is located beside the football helmet.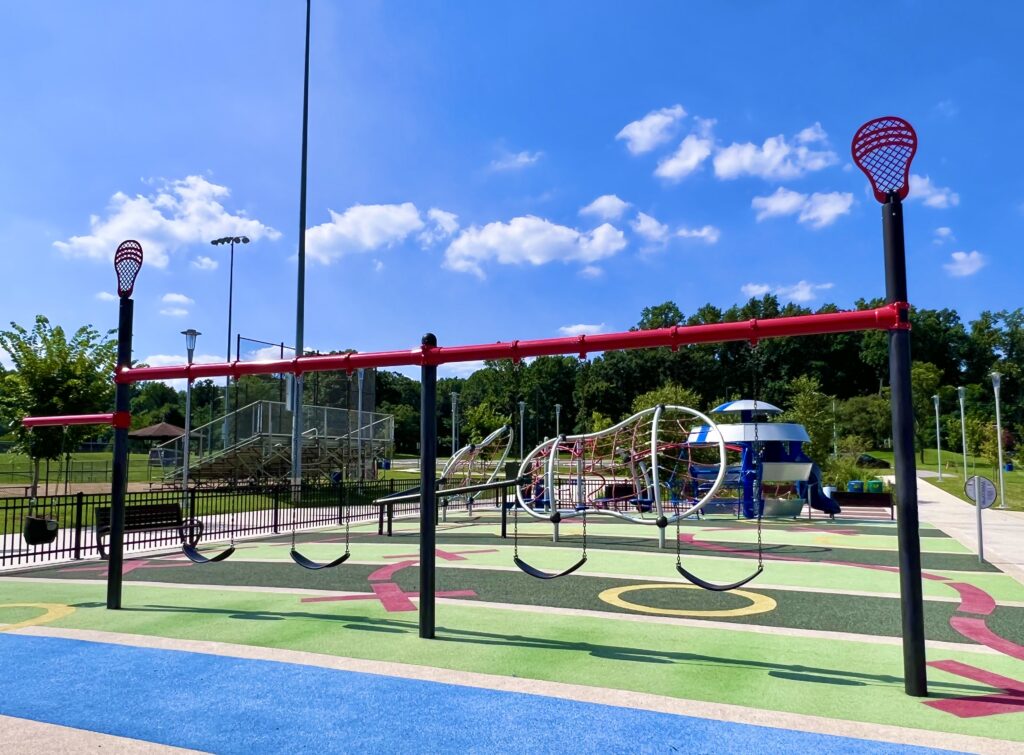 A set of swings is in the middle of the playground, separating the larger play equipment from the smaller children's play area. There's a small slide for children. When we visited, the other section of the tot lot was under construction.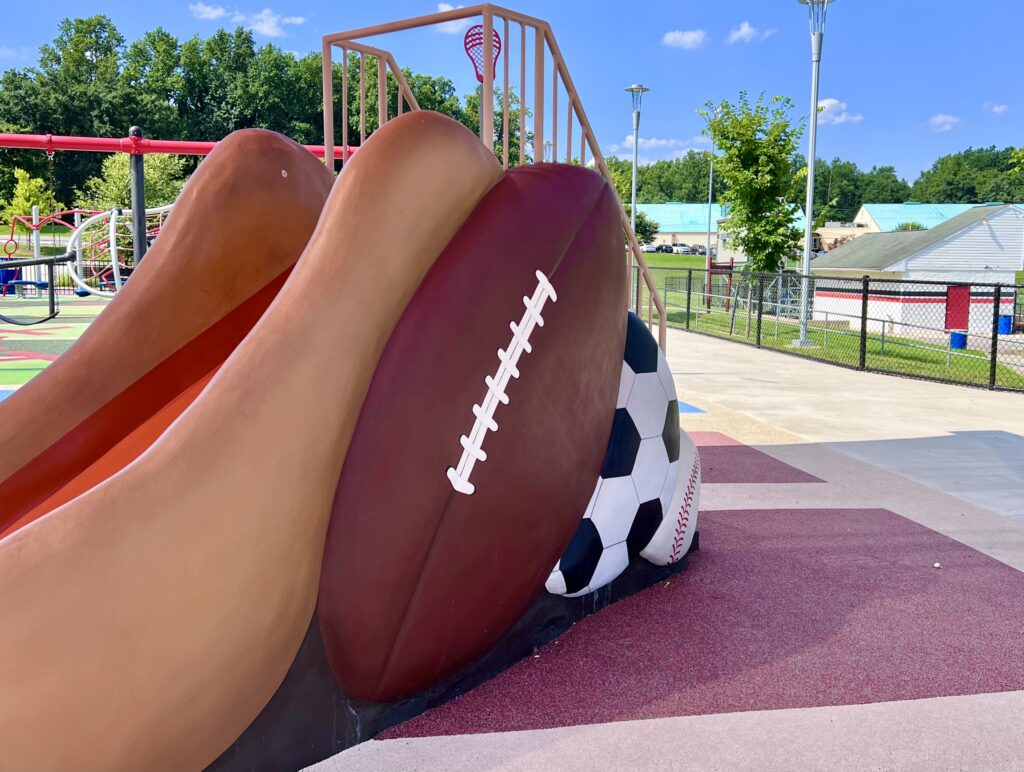 Picnic tables are available beside the playground, however there isn't much shade for the tables.
Whitemarsh Park Fields
A football field is on one side of the playground. On the other side is a softball field, and beyond that is another multi-use field. Fields are available for use by permit only.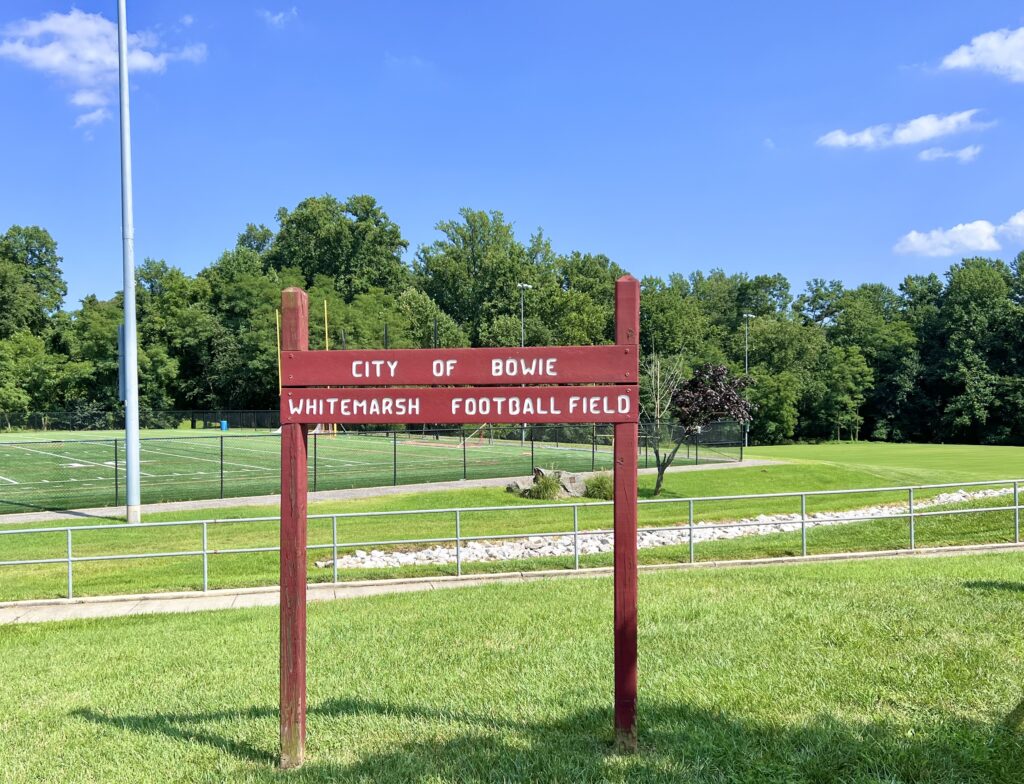 Whitemarsh Park Trails
Walking trails are available at Whitemarsh Park. The park's website indicates that there's a 1.5 mile trail at this park. Check out the park map for the trail map.
Looking for more fun playgrounds in Maryland?
There are many fantastically themed playgrounds in Maryland. Check out this post with the Best Playgrounds in Maryland.