Dewey Local Park is located at 11720 Dewey Road in Silver Spring, Maryland. Silver Spring is located just north Chevy Chase and Bethesda and about 10 miles north of downtown Washington, D.C.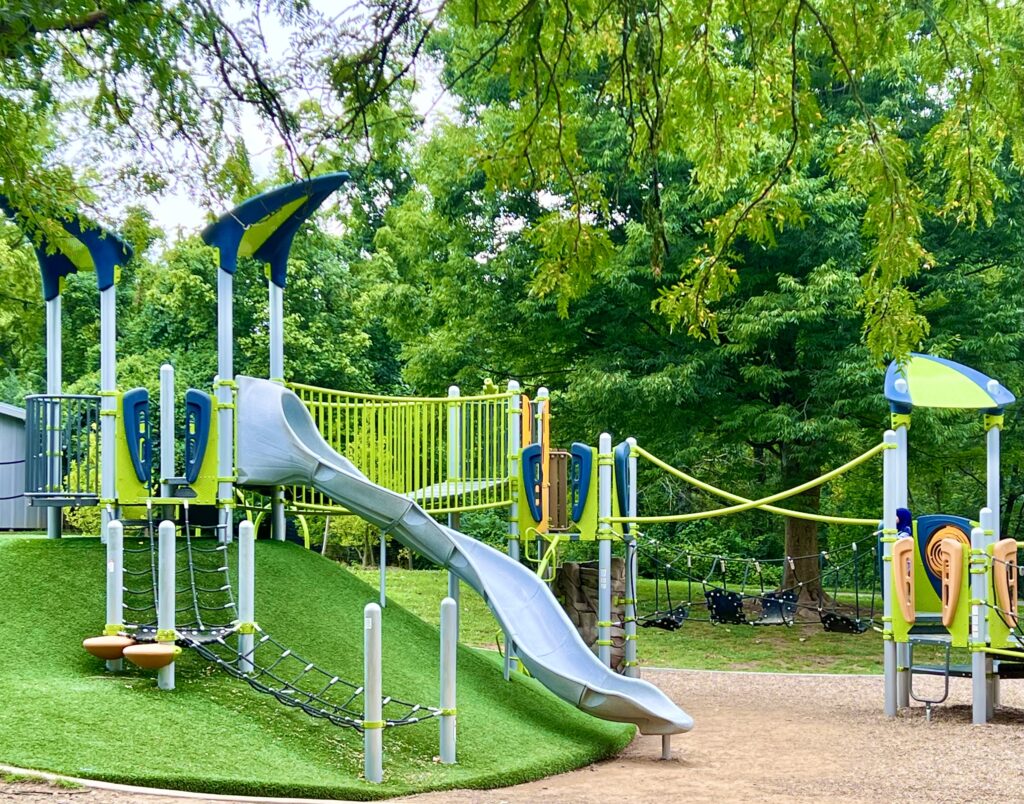 The park has a paved parking lot beside the playground, and the playground is near the park's pavilion. While the park features many mature trees, some of the main playground isn't very shaded.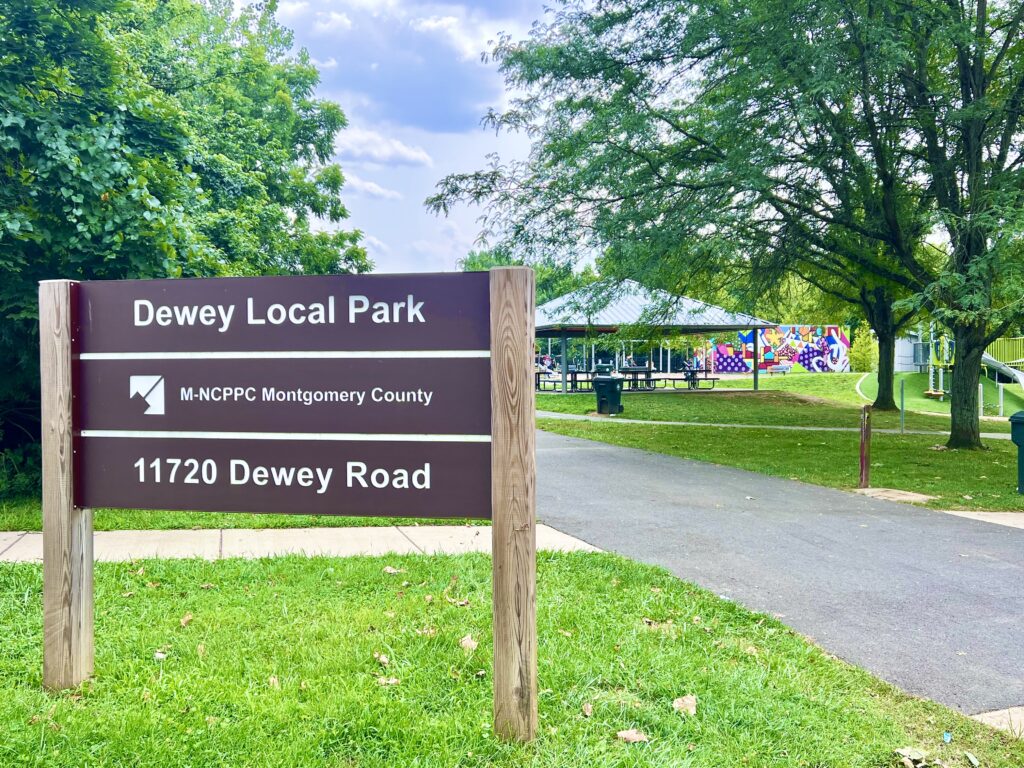 There are plenty of places to enjoy the shade, as there are some shade structures in the park, including a pavilion. There's also a shade structure at the dog park.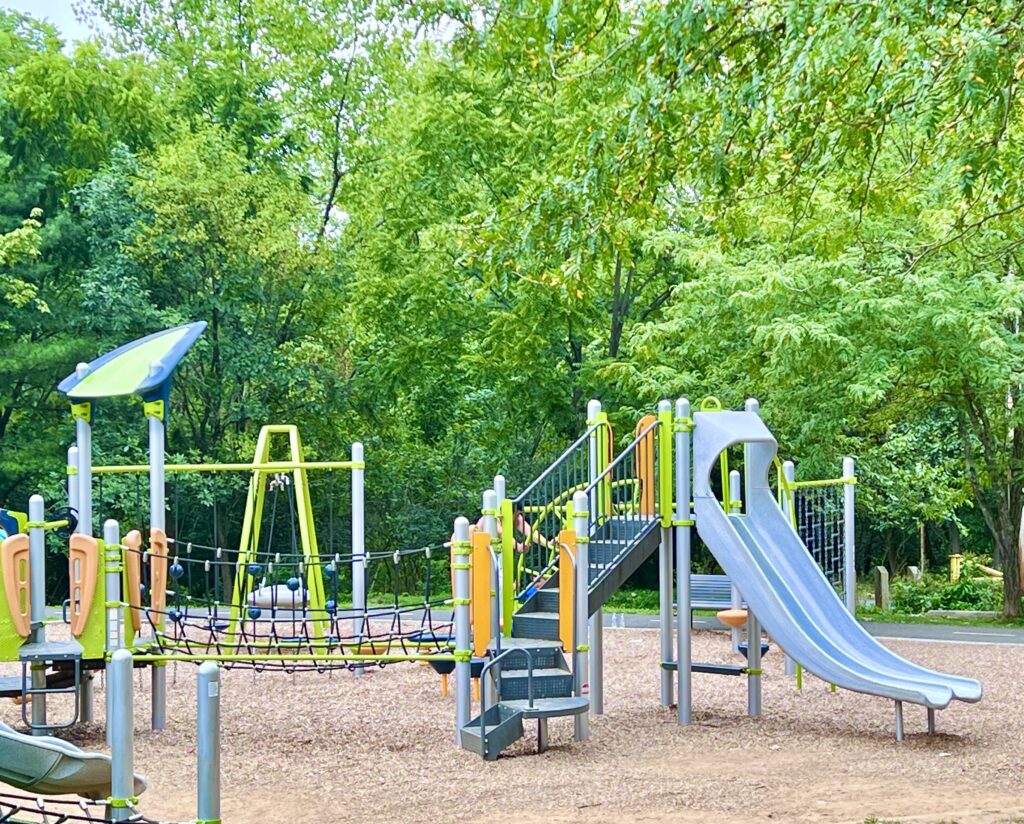 The large playground for older children has many opportunities to climb and slide. There's a rope bridge and many obstacle course-like elements. The surface of the tot playground is mulch, and it is only partially fenced.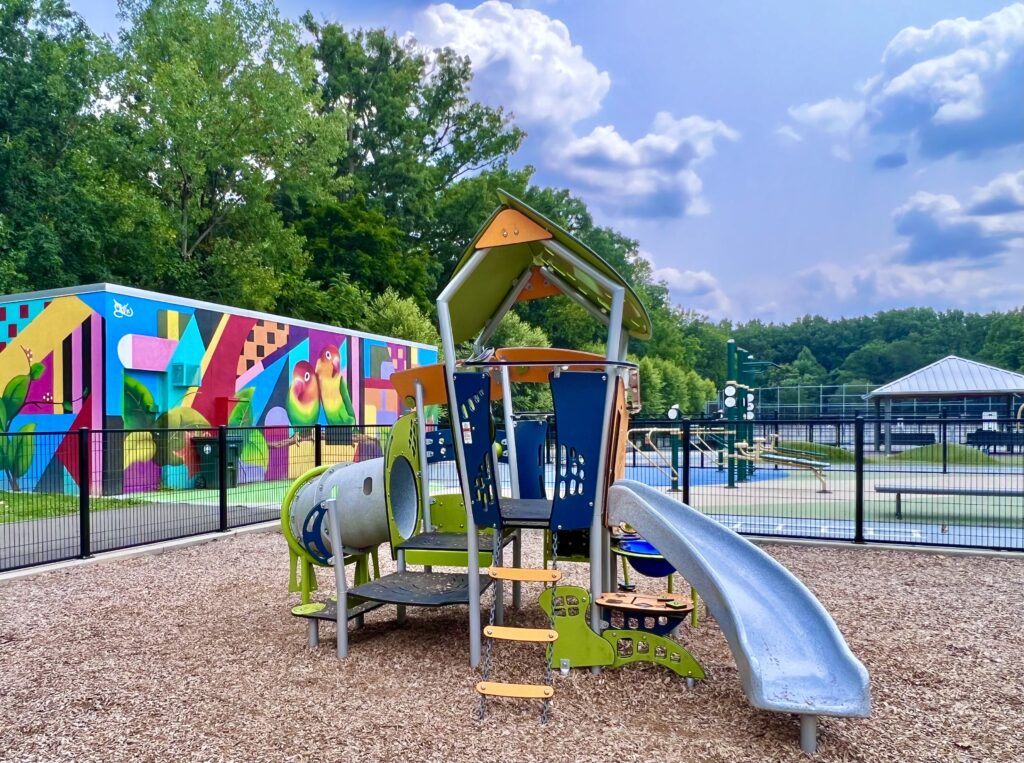 The buildings in the park are vibrant with murals, giving the park a bright and colorful appearance. The park added the murals in 2020, painted by artist Juan Pineda.
Another unique feature of the park is that the perimeter of the play spaces is a "trike track". Bring bikes to experience this loop trail that winds through the park.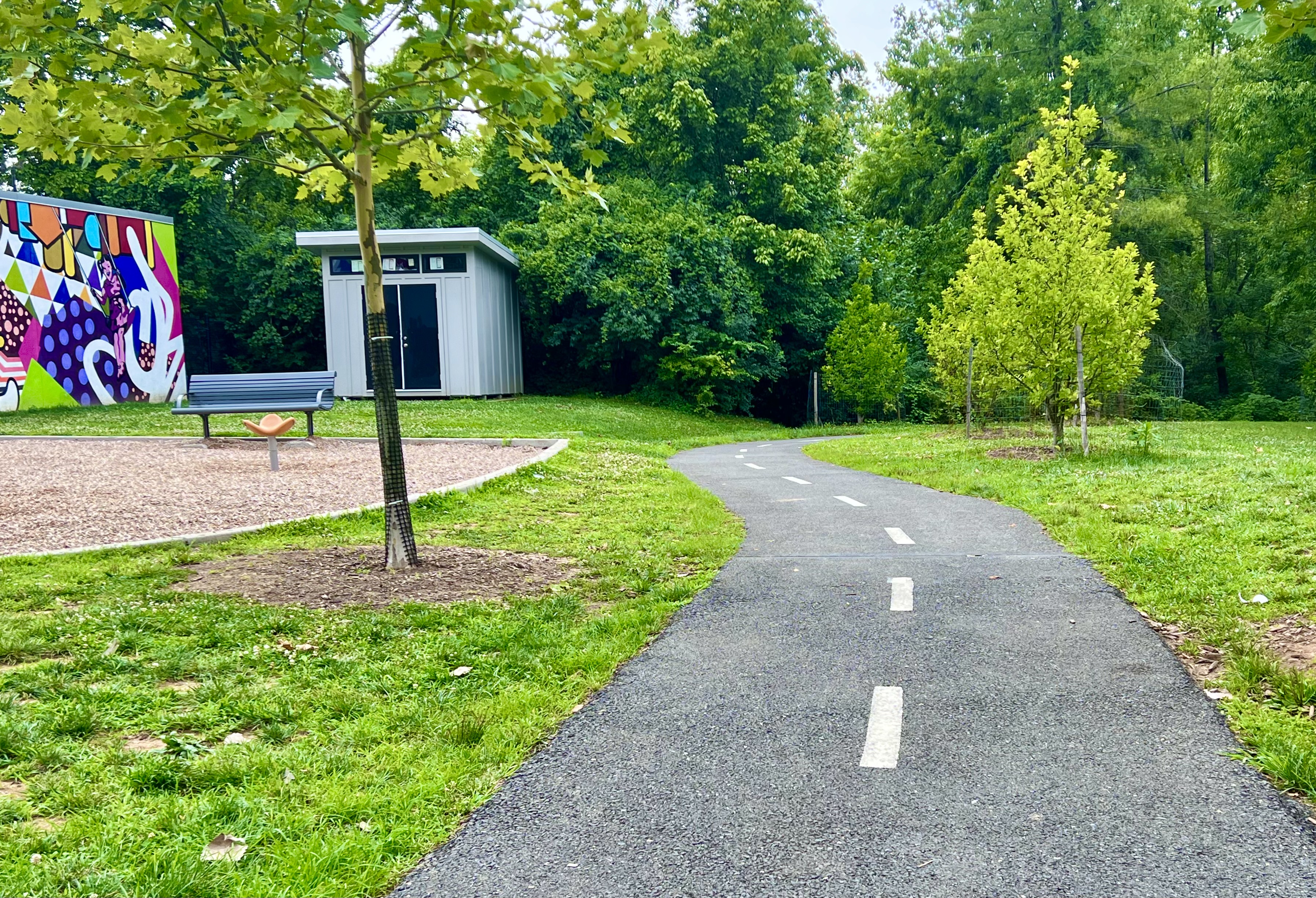 The park also includes an in-line hockey rink. Permits are needed for reserving the rink for games, but it's open for first-come, first-serve when it's not reserved.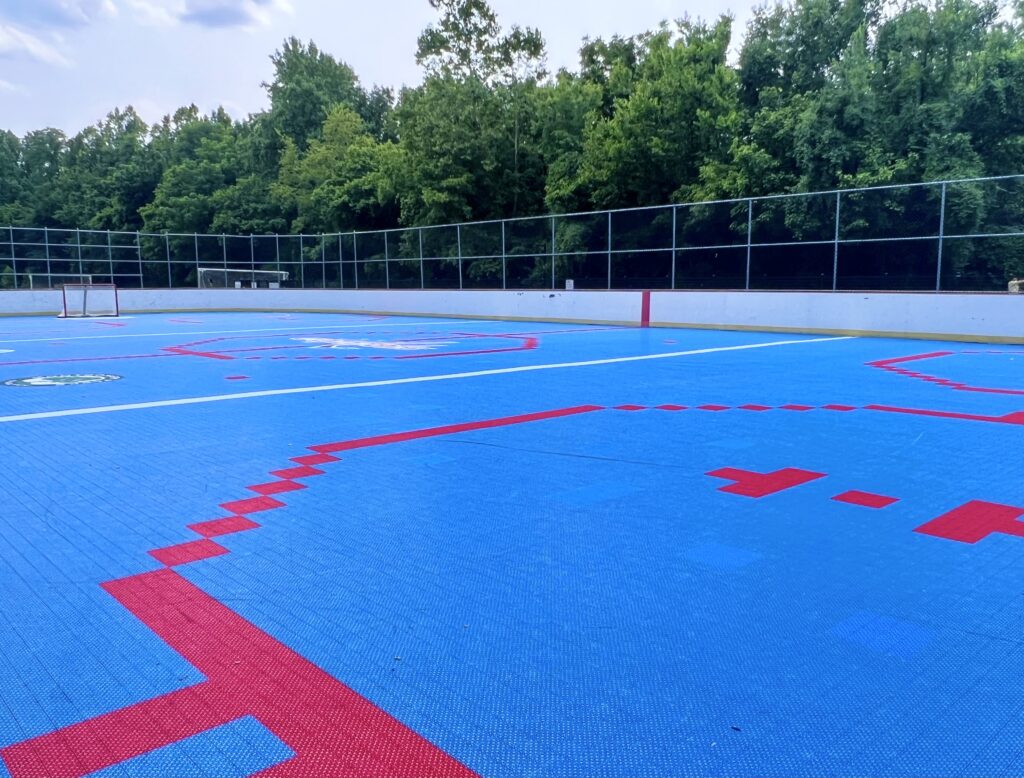 Dewey Local Park features a dog park with 22,000 square feet for dogs. There's a separate gated area for small dogs and large dogs. Note that the dog park closes on Tuesdays from 7 AM to 11 AM for maintenance.
Looking for other amazing playgrounds in the area?
There are many awesome playgrounds in this area. Check out this list of fun playgrounds near D.C., and this list of playgrounds in Maryland.